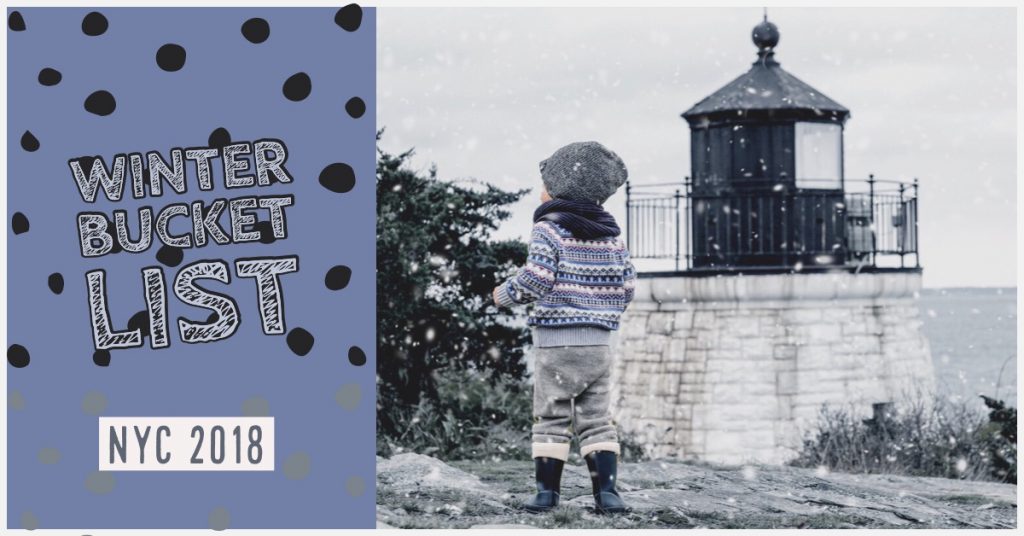 It's beginning to feel a lot like Winter!  While the season doesn't officially kick off until December 21st, we've already celebrated our first snow and holiday decorations around the city are springing to life.  December always feels like a sprint with so many festive events going on in NYC.  Thus, I'm planning out every available weekend, saving some events for January when the crowds thin out, and hoping no one gets sick!
Our Winter Bucket List is basically an annual homage to Home Alone 2: Lost in New York, minus the Wet Bandits and booby traps.  There's always a visit to the Plaza Hotel, a stroll in Central Park, a holiday performance, and a stop at a toy store.  Here's what we're planning to do this winter:
Tree Whiz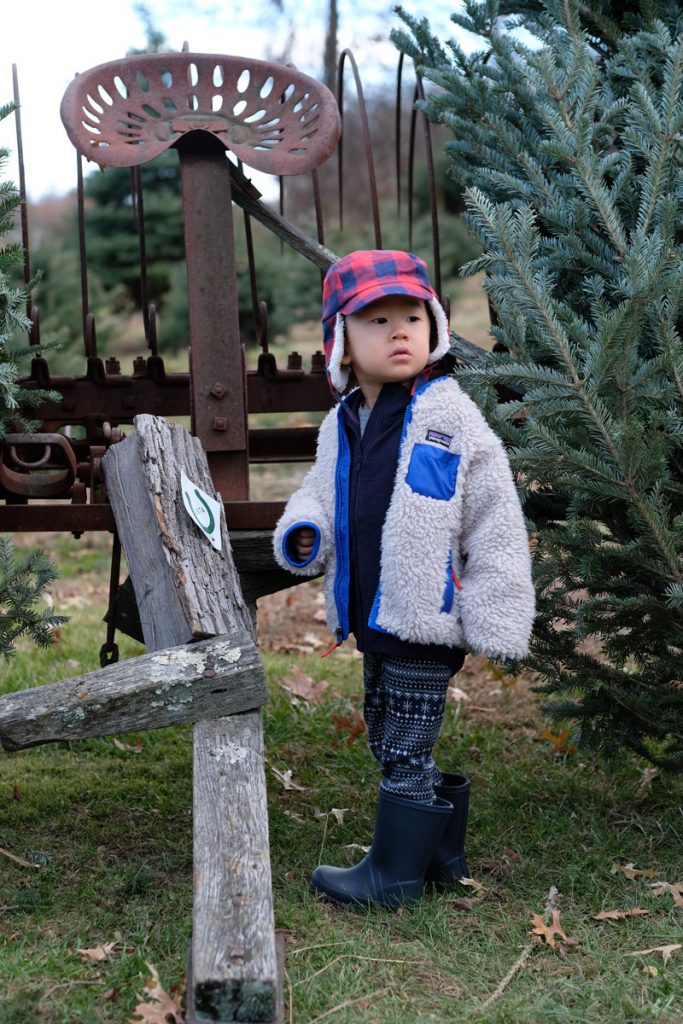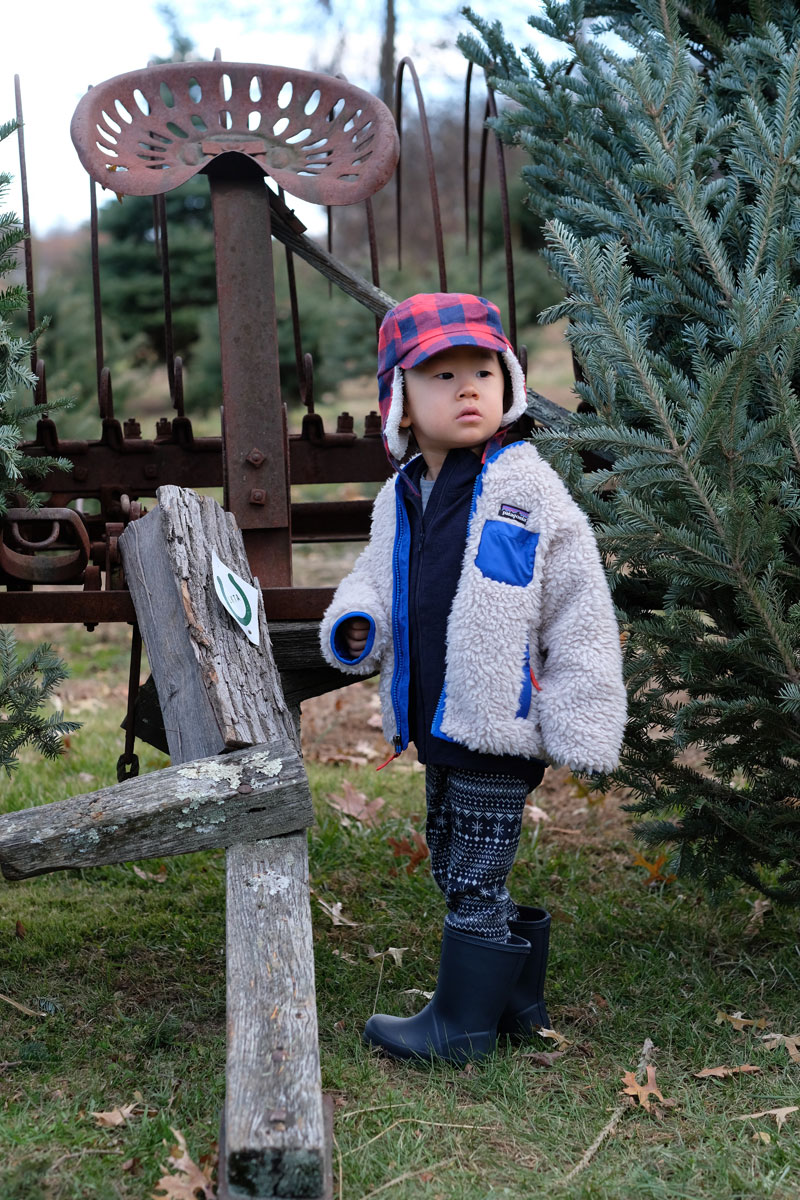 Ever wonder how NYC dwellers get their Christmas trees?  Well, just like your neighborhood bodega, Christmas tree vendors pop up every few blocks and are open 24/7.  One year, Nick hauled an 8 footer across the UWS and up our old 4th floor walkup.  Another year, we used Bash's stroller to haul the tree 12 blocks as it was easier to carry him than the tree!
While we now get our main Christmas tree delivered through Bash's school, we can't resist heading out to a Christmas tree farm.  Last year, we spent a day in Rhinebeck tree-hopping and we plan to make it a tradition.  We started off with breakfast at Bread Alone and then made our way to Saltsman Tree Farm, a small family tree farm with complimentary roasted chestnuts and fireside cider.  I'm planning to pick up their gorgeous handmade table centerpieces and kissing balls.  For a very different experience, we also stopped at Battenfeld Christmas Tree Farm.  This one is more crowded but really gets you in the holiday spirit as there are lots of festivities including a Santa, bagpipers, and a wagon rides.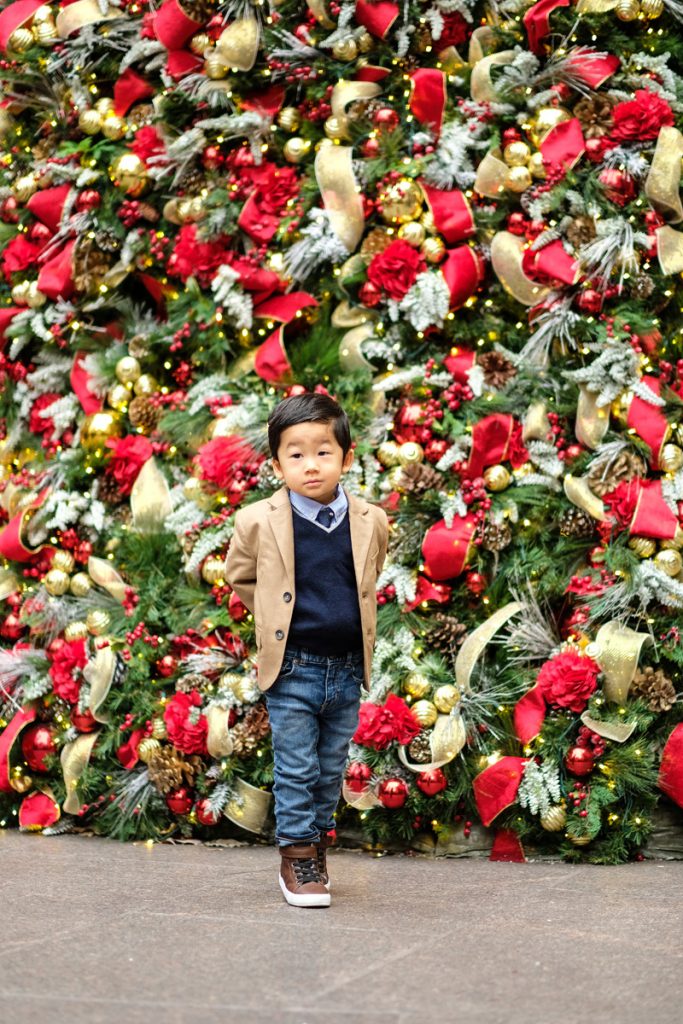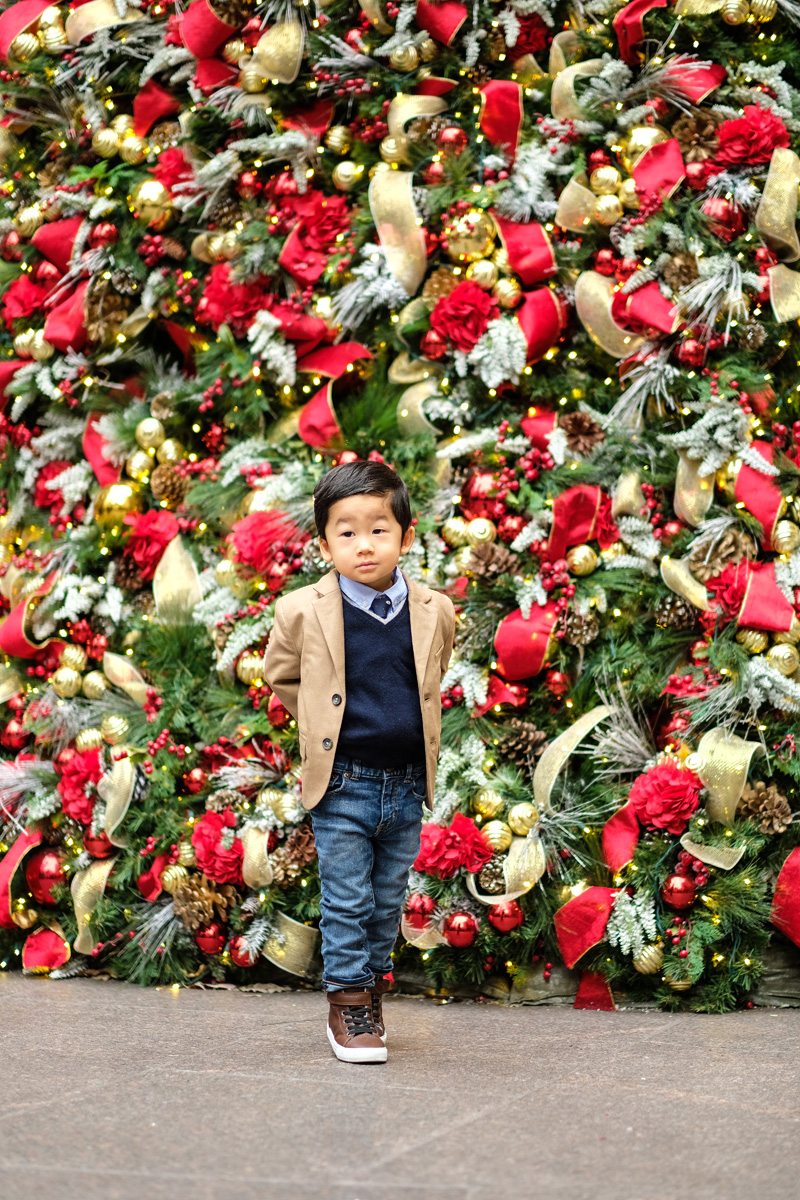 Back in the city, we love checking out all of the decorated trees.  Our favorites include:
The Most Geshmak Matzo Balls
With Hanukkah coming early this year, I'm on a mission to find the best matzo ball soup.  (You probably would never guess, but I'm Jewish (I was adopted into a mixed Jewish and Catholic family) and we celebrate both holidays).  Maybe that's also why I secretly prefer 5 Napkin Burger's matzo ball soup to Zabar's…I know, blasphemy.  I still have yet to try Russ & Daughters and Barney Greengrass.  Any other recommendations?
Santa Claus is Coming to Town
It's been our tradition to take pictures with Santa at the Plaza Hotel and we can't wait to see Ava's reaction to her first Santa meet and greet!  While we always go early (as soon as they open), last year had the worst wait time so I hope they fixed their queuing strategy (this year it looks like you can make advanced reservations).  If you are still stuck in line, at least you can take parental shifts to browse Couture Kids or grab an emergency snack at the Food Hall.
Decked Out Halls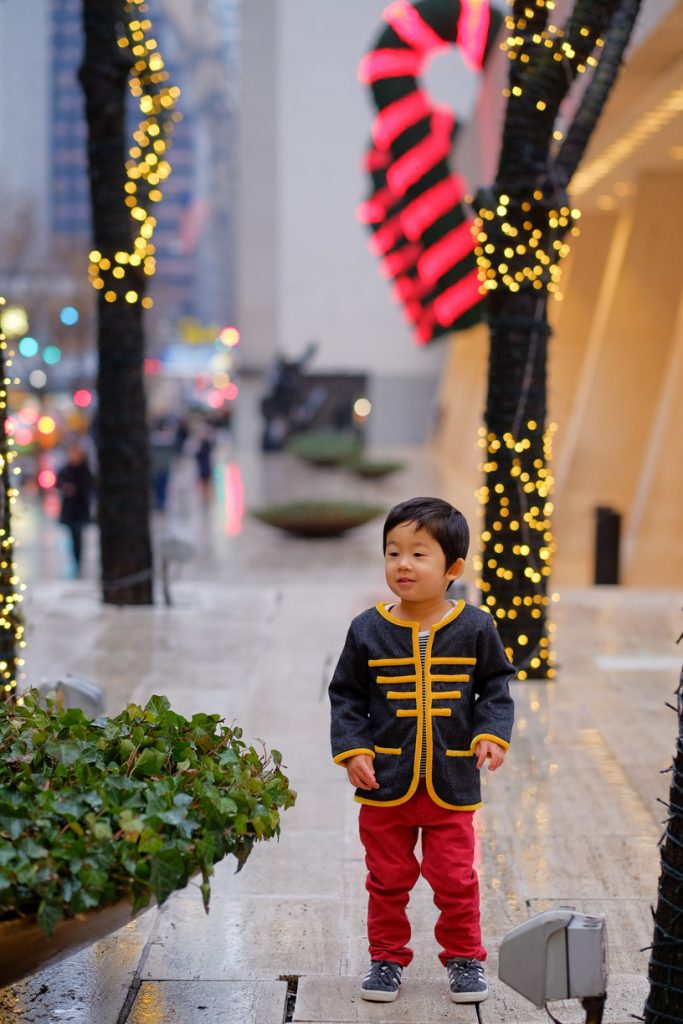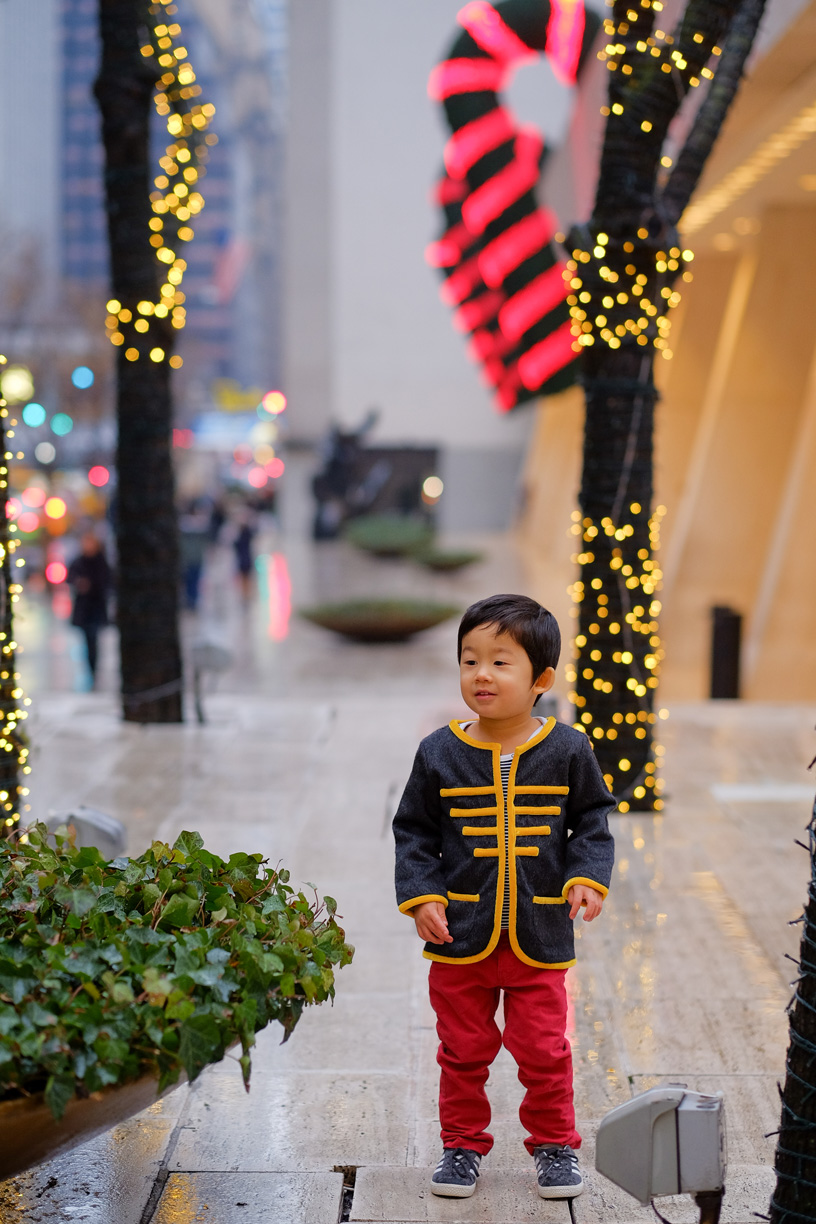 New York City puts on its finest as every building and street corner transforms into a display of holiday revelry.  This is the one time we actually enjoy hitting up touristy hotspots to see them glitzed out in holiday decor.  Our favorite sights with all the trimmings include:
Midtown East (from 47th to Central Park South/59th Street between 6th Ave and Madison): Radio City Music Hall (51st and 6th), Rockefeller Plaza (49th and 6th), office buildings along 6th Ave (i.e., jingle bell fountain), the red LOVE sculpture at 55th & 6th, and the candy cane office building decorations on 58th between 5th & 6th.
Department Store Windows: Bergdorfs, Barneys, Bloomies, and Saks; all the shops along 57th and 5th.
Midtown Hotel Lobbies: The Plaza Hotel, The Lotte Palace Hotel, The St. Regis, The Peninsula Hotel, and The Baccarat Hotel
Culture Institutions: New York Public Library's festive lions, American Museum of Natural History's festive dinosaurs, and Lincoln Center all lit up at night.
Park Avenue north of 54th: lit up trees lining the avenue
Holiday Shopping
We love giving unique gifts and always make a point to stop at some of our favorite local shops:
More & More Antiques (Amsterdam & 78th): I've been calling this the ornament store due to their fabulous displays of ornaments hanging from the ceiling and throughout the windows.  They have the best selection of old world Christmas decorations!  Do yourself a favor and skip the stroller (and possibly any grabby toddler hands) as the shop is small and there are lots of breakables.
Piccolini(Mott & Broome): We used to live next door to this shop when it was located on Mulberry and I've bought all my friends baby shower gifts from here.  They have the cutest selection of baby / kids' NYC-themed clothes and coolest gifts
Makie (Thompson btwn. Prince & Spring): The most gorgeous and unique baby / kids' clothes: simple with the most gorgeous fabrics.
More festive shopping can be found at the holiday markets that pop up all over the city.  We like to warm up with some hot apple cider and a brat while browsing the stalls at these markets:
Columbus Circle Holiday Market: November 28 – December 24 Mon to Sat 10 AM – 8 PM and Sun 10 AM – 7 PM.  I'm hoping to see the scarf lady and wooden ornaments again.
Bryant Park Winter Village: Holiday market hours: October 27 – January 2 Mon to Fri 11 AM – 8 PM and Sat / Sun 10 AM – 8 PM.  Make it a full day with holiday shopping, ice skating, a visit to the NYPL, and cap it off with a bite at the Bryant Park Grill & Cafe.
Union Square Holiday Market: November 15 – December 24 Mon to Fri 11 AM – 8 PM, Sat 10 AM – 8 PM, Sun 11 AM – 7 PM.  We like to go when there's also the Greenmarket on Mondays, Wednesdays, Fridays, and Saturdays.
For some gift ideas for your little ones, check our gift guides and favorite winter / holiday books organized by age in the Holiday Section.
'Tis the Season
Get in the holiday spirit with a great show!  While pregnant with Bash, we saw the NYC Ballet's The Nutcracker which I'm positive Bash was doing in utero arabesques throughout the performance.  While I think we have another couple of years before he can sit through this one (if you go, definitely splurge on front row seats), there are tons of kid-friendly live performances.
Kid on the Town has a great guide to all of the holiday shows in NYC
Symphony Space has family-friendly programming (not necessarily holiday-themed).  We wrote about their Just Kidding lineup here and watch out Instagram for a giveaway to an upcoming show!
We plan to do the Big Apple Circus again (through January 27th at Lincoln Center)
Train-spotting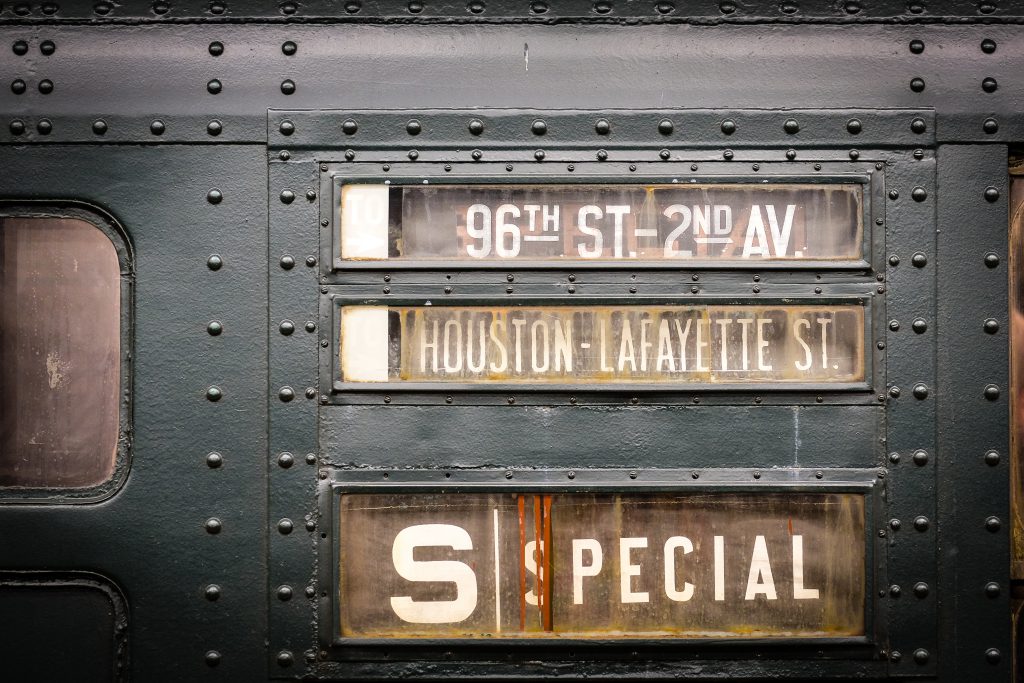 We skip the Polar Express themed train rides in favor of these festive locomotives:
Holiday Nostalgia Ride aboard vintage subway cars and buses: We caught the vintage subway cars last year and it was the one time we were actually thrilled with the MTA!  Trains run Sundays (December 2nd, December 9th, December 16th, December 23rd, and December 30th) along the F or A/C/D lines depending on the station.  Check the schedule for more details.  Vintage buses will also be in operation weekdays December 3rd through 21st along the M42 route and near Union Square and Herald Square.  It's a little difficult to time correctly if you don't start at the beginning of the line, but with a little bit of patience and asking the conductors on the regular trains that come rolling through for approximate timing helps.
NY Botanical Garden Holiday Train Show (through January 21st).  We've taken Bash to this show every winter and he's always enthralled by the trains and we are equally impressed by the NY landmarks made out of flora and fauna.  There are timed tickets for entry and the show does get crowded, especially on weekends in December.  Opt for a weekday if you can swing it.
Walking in a Winter Wonderland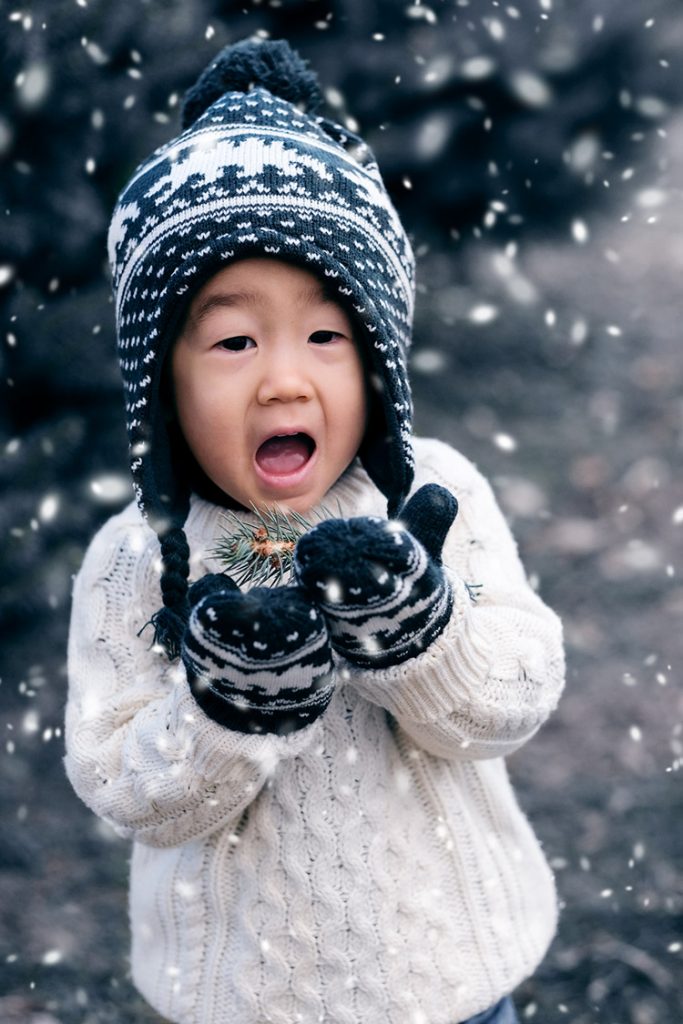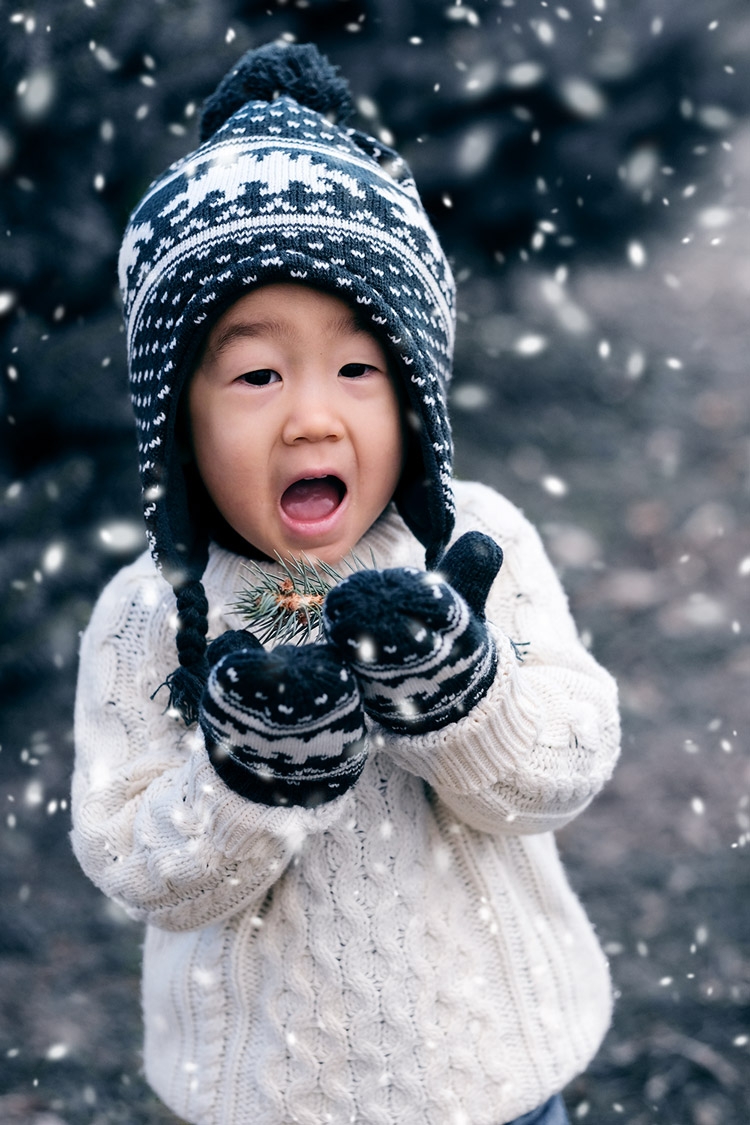 A blanket of fresh snow in the city is magical.  For one hot city minute, the honking stops and the hustle and bustle is muffled by falling snowflakes.  We'll eagerly spend the 30 minutes to don all the layers just to go for a walk in the park for fresh snow.  You can find us in Riverside Park, Central Park (the mall / promenade is beautiful in the snow), and Elizabeth Street Garden.  For all the layers, check out our Winter Gear Guide for Babies and Kids (infants, outerwear, base and mid layers, accessories, winter outfit ideas).
Hibernation Plan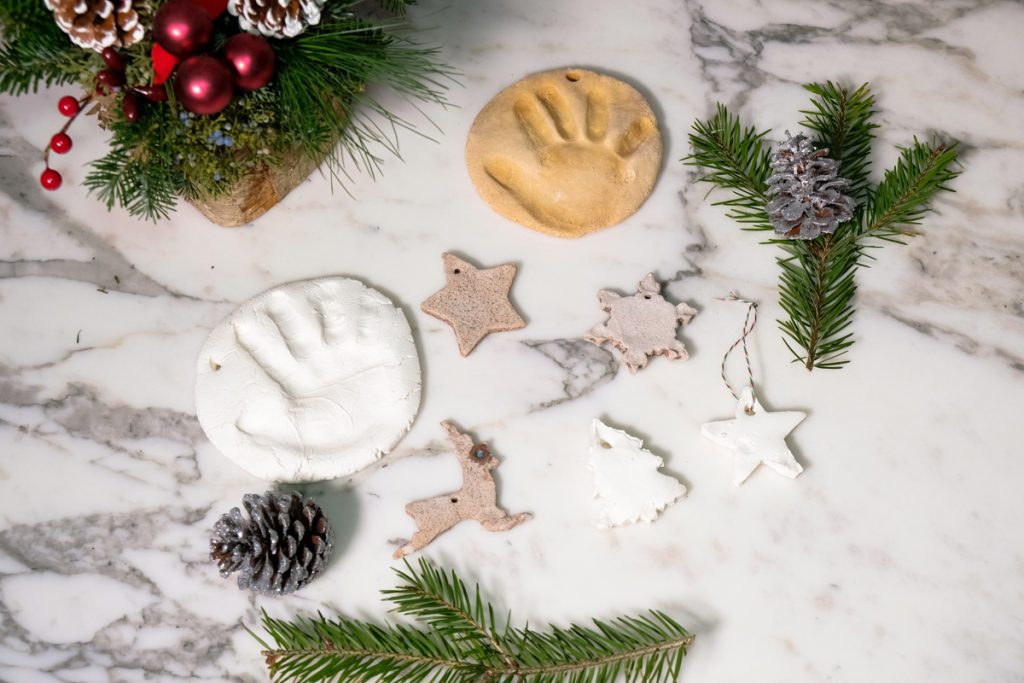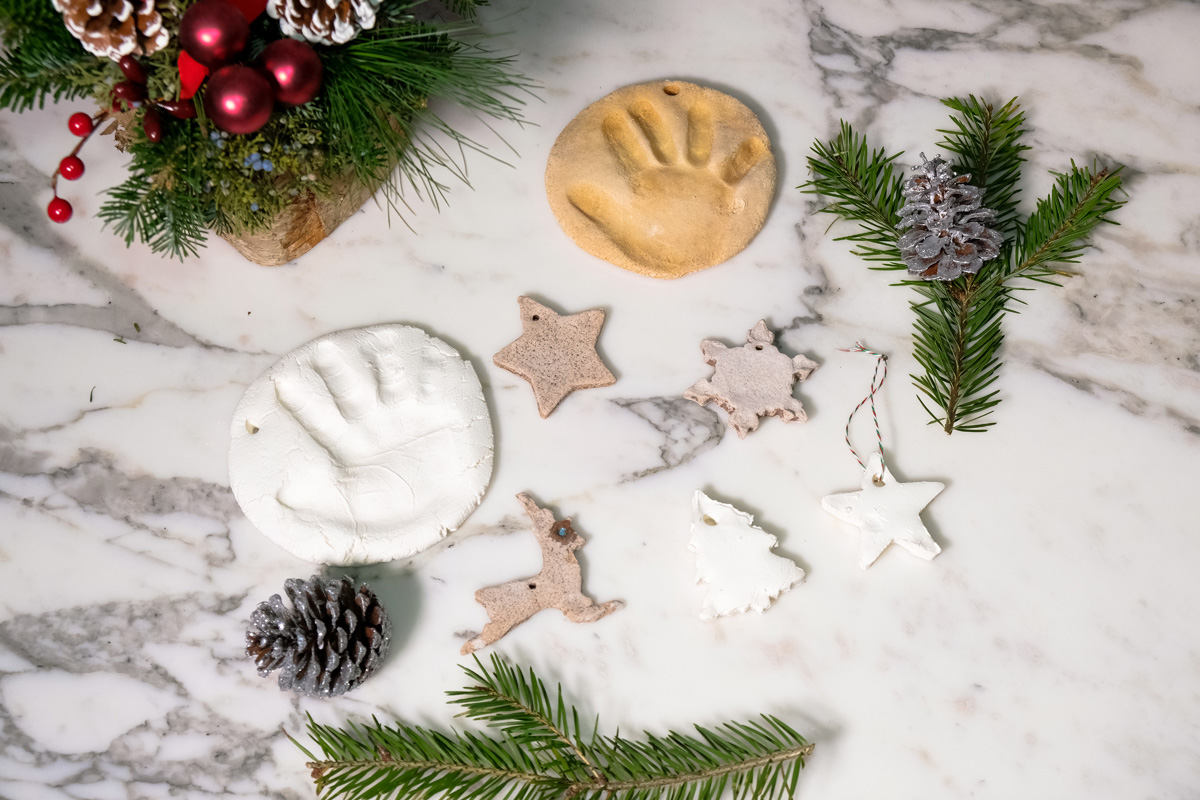 Let's be honest, sometimes I just want to curl up indoors.  Just short of hibernation, we plan to stock up on indoor activities because, let's face it, day-old city snow gets pretty gross.
Movie Marathon: We always watch Love Actually, Elf, and Home Alone 1 & 2 during the holidays.  What are your favorite movies to get you in the spirit?
Activities and Crafts: I'm stocking up on arts & crafts supplies for dough ornaments, wreaths, felt Christmas tree and ornaments, pom pom pinecones, twig starts, and popsicle stick ornaments.  I've pinned a bunch of potential projects on our Pinterest Holiday Crafts board and can't wait to share our projects.  In the meantime, here are a few of our favorite indoor activities from last winter.
Baking: Last year, Bash did a cooking class at Freshmade NYC and I'm hoping to keep him interested in the kitchen this winter.  Plus, I could use a little helper while churning out my usual cupcakes, sugar cookies, pies, and Mexican wedding cookies.
Snow Play and Shreddin' 
I love winter sports!  When we're not putting biscuits in the basket at the hockey rink, you can find us on our mission to find the best snow tubing hills.  I'm looking forward to trying Mt. Peter's tubing which has a kids' tubing hill for tots under 42″.  While we usually save the snowboarding for the Rockies, any recommendations for good mountains out East?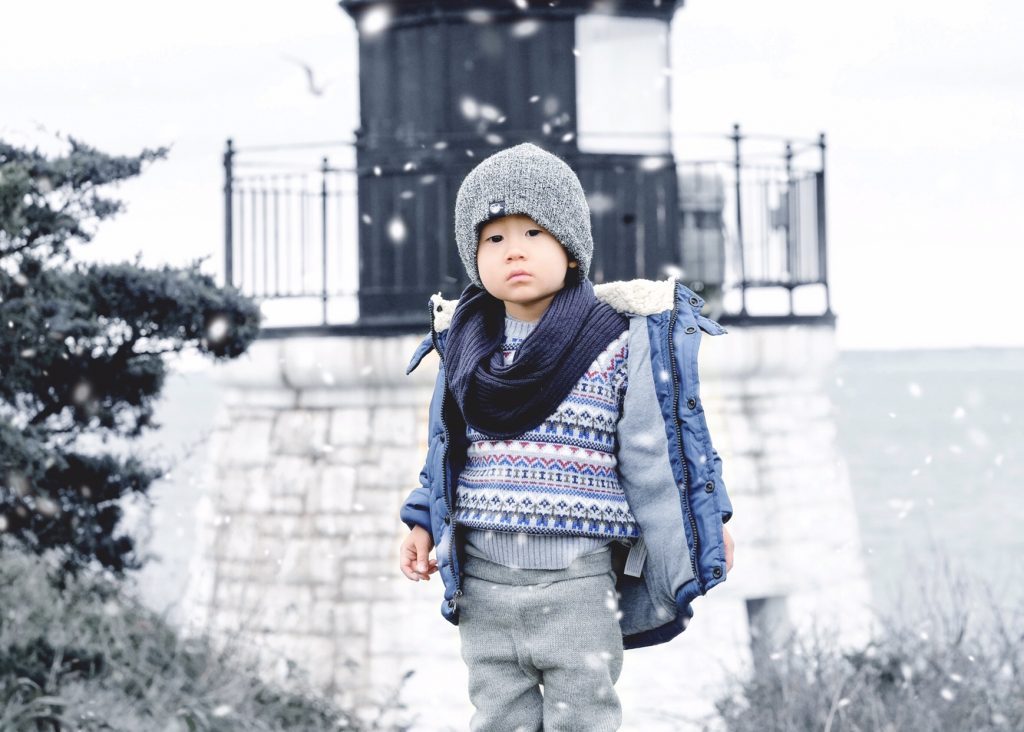 How does your family celebrate the season?  What are your favorite winter activities?