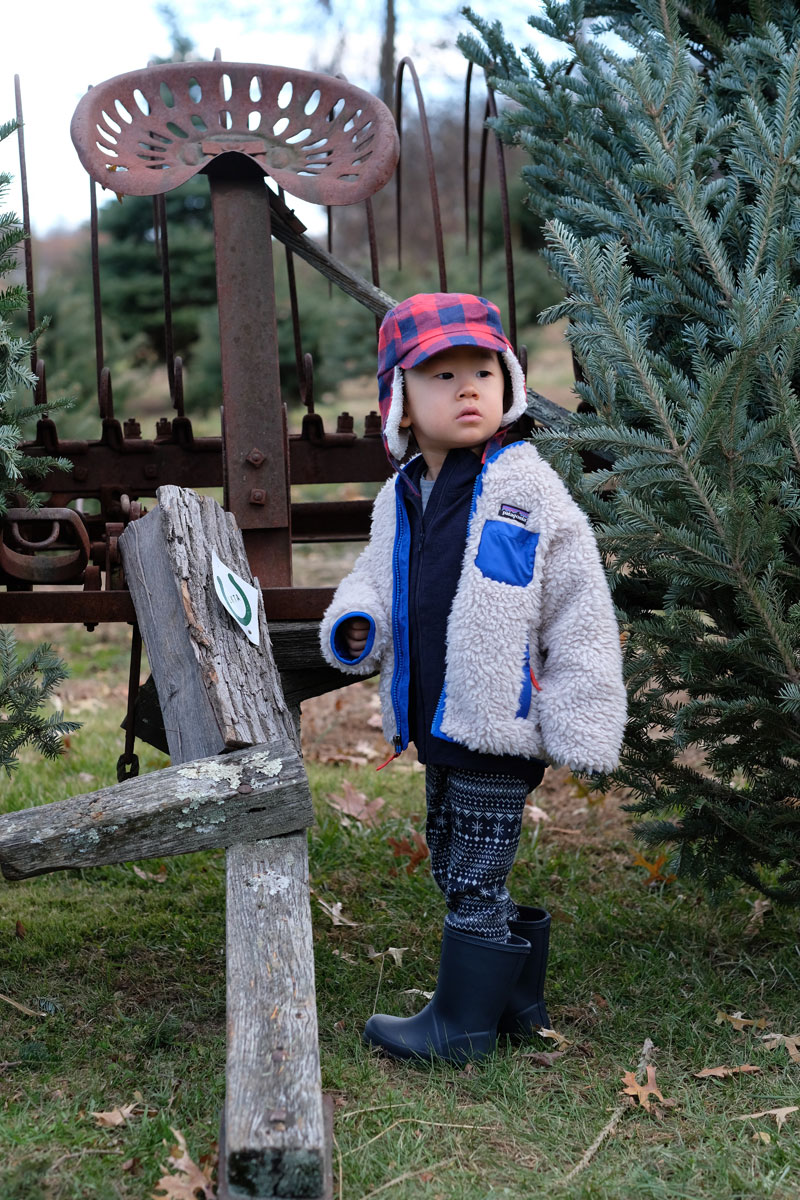 Welcome back to our Winter Gear Guide for Babies and Kids! In this installment, we are excited to share our favorite winter finds for kids – The Foundations: the moisture-wicking base layers and insulating mid layers that provide that extra warmth and comfort under your waterproof outerwear (featured in our first segment).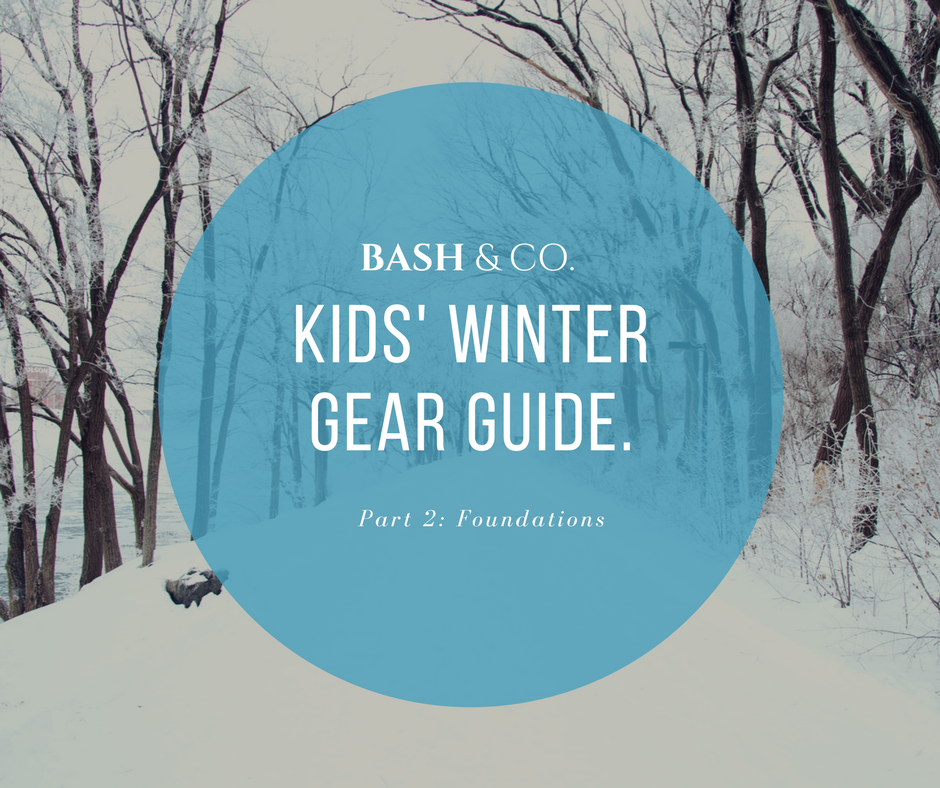 Every parent (or winter sports enthusiast) knows that breathable layering is critical for winter dressing. However, parents of toddlers also know that multiple articles of winter clothing requires ample patience for the potential epic meltdowns prior to even getting out the door. So, choosing the right layers is essential to maximize the warmth and minimize the fuss.
Winter Clothes for Kids: Base Layers
Cozy base layers snuggle up next to your toddler's skin and should focus on keeping them dry in order to stay warm. While we love the texture and rugged look of a cotton thermal, it's best to avoid this moisture-trapping, clammy-inducting fabric if your child is going to be doing a lot of active outdoor play. Instead, opt for one of our favorite underlayers, which are made from moisture-wicking fabrics such as merino wool, Polartec, and Capilene.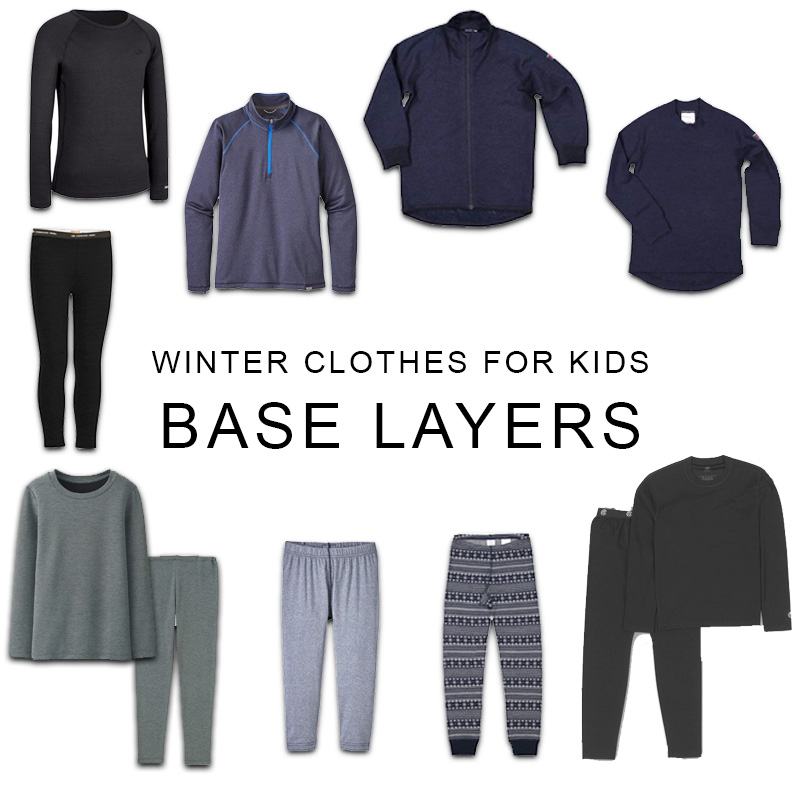 Icebreaker Kids' Oasis Long Sleeve Crewe, $50 / Leggings, $50 (top, left):
We love the Icebreaker brand for its 100% merino wool that's held up well (no pilling) after multiple machine washes. This set is a great lightweight and breathable baselayer that's thin enough to even throw on under skinny jeans.
Patagonia Capilene Bottoms, $25 / Heavyweight Zip-Neck, $45 (second from the left, top and bottom):
Patagonia's Capilene baselayers are my personal staple for snowboarding, so I know they will keep Bash warm and dry for playground trips and for our first sledding experience (we just need the snow!).
Uniqlo Kids HeatTechExtra Warm Crewneck Shirt, $15 / Leggings, $8 (bottom, left):
We haven't had a chance to test these on Bash yet, but several fellow parents highly recommend them and both Nick and I have pairs of Uniqlo's HeatTech tops. At under $10 (and hopefully further discounted in the upcoming sale season), we are planning to pick up a few sets.
Polarn O. Pyret Nordic Snow Merino Long Johns, $42.50 (also pictured on Bash):
We love Polarn O.Pyret's long johns as they are made from 100% merino wool, a great natural moisture-wicking and insulating fabric. These thermals are super soft and thin enough (without losing any warmth) to fit under a pair of skinny jeans! When the mercury drops, we also sometimes use these as pajamas. And the Nordic print is so cute, your little one will be stylish lounging all day in these. Note: these also come in baby sizes (but sorry, no adult sizes). Pairs perfectly with their Merino Wool Sweater, $35 and Zip-Up Ski Sweater, $59.
C9 Champion, $18 (bottom, right):
At under $20, you can stock up on this thermal set, which also comes in a variety of colors and patterns. While this Polyester set isn't as warm as merino wool, the synthetic fabric has moisture-wicking properties and will keep you toddler drier than any cotton layers. Plus, they make great pajamas for those extra chilly nights.
Winter Clothes for Kids: Mid-Layers
Middle layers are all about trapping and insulating body heat for warmth. So, stock up on wool, down, and fleece sweaters, hoodies, and jackets. We love fleece jackets, which serve as a great mid-layer for colder climates and act as the perfect outerwear on warmer days. We always bring a lightweight fleece for car rides, as it's a bulk-free to stay warm on-the-go, especially after you remove all puffy coats for car seat safety.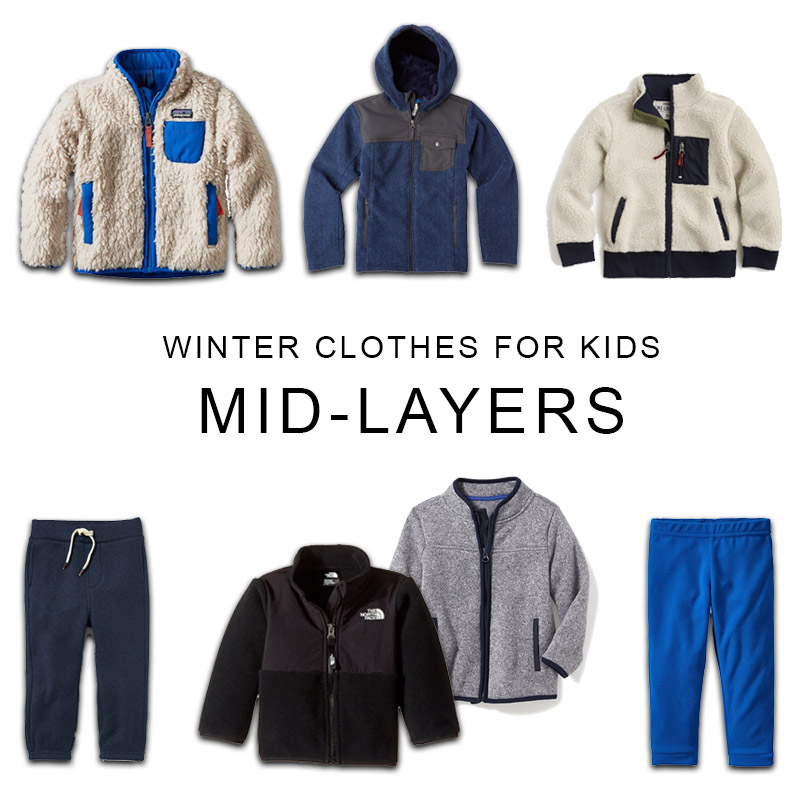 Patagonia Retro-X Windproof Fleece Jacket, $79 (top, left; also pictured on Bash):
We love this shaggy-styled fleece jacket so much that we always get either the vest or jacket version every year. The oatmeal color pairs well with any pair of pants, from flannel-lined jeans to a more monochromatic look with tan khakis. This also comes in baby sizes.
REI Co-op Quartz Peak Fleece Jacket, $35 (top, middle):
This fleece comes in three colors and has a hood for extra warmth. You can always find great deals on REI's brand and other outerwear brands at REI's Garage.
J.Crew Boys' Fleece Jacket, $80 (top, right):
This fuzzy fleece has a stylish contrasting navy trim at the pocket and zippers. It's equally at home with a pair of jeans or khakis for an all-season wear.
Old Navy Sweater-Fleece Zip Jacket for Toddler, $19 (bottom, second from the right) / Old Navy Sweater-Fleece Joggers for Toddler, $20 (bottom left):
Under $25 (and usually further discounted during frequent promotions), stock up on these fleeces that will keep your toddler warm and in style with a more fitted shape. We love Old Navy fleeces for their quality, as they hold up well in the washing machine.
North Face Toddler Denali Jacket, $89 (bottom, second from the left):
The Denali is a time-tested classic that now comes in a variety of colors and prints. Break out yours for some classic parent-and-toddler athleisure twinning!
Patagonia Micro D Fleece Bottoms, $35 (bottom, right):
These fleece bottoms make a great second layer (over Capilene long underwear) for snow sports and extreme cold. Top with one of the waterproof outerlayer pants / bibs to complete the look.
Winter Clothes for Infants: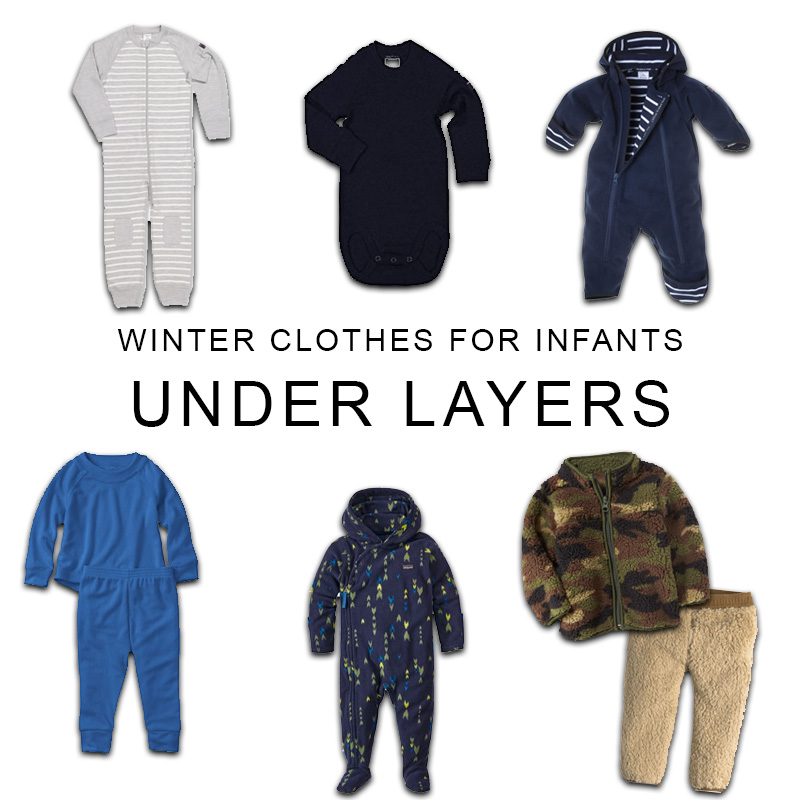 Polarn O.Pyret Merino Wool Bodysuit, $38 (top, left) / Polarn O.Pyret Winter Stripe Merino Romper, $69 (top, middle):
This 100% merino wool onesie will keep your baby warm in extra chilly temperatures. PoP has a whole line of baby-sized 100% merino wool onesies, rompers, and long john separates.
Polarn O.Pyret Eco Wind Fleece Bunting, $92 (top, right):
This windproof fleece is great for newborns in colder climates. Cotton jersey lining is soft against baby's skin while the detachable hood and hand / feet cuffs provide additional coverage for appendages.
LL Bean Wicked Warm Midweight Underwear Set Infants, $35 (bottom, left):
For active little ones, we like this two piece set for its versatility.
Patagonia Infant Micro D Fleece Bunting, $69 (bottom, middle):
This fleece onesie will provide some head-to-toe warmth for your little one. And that side zipper will help make it easy to get on / off for those inevitable diaper changes. I love that this one offers convertible hand mitts – one less struggle to keep those hands warm.
Old Navy Camo Sherpa Zip Jacket, $23 (bottom, right):
This cute fleece will pair perfectly with navy wool leggings or jeans and keep your baby looking stylishly cozy!
North Face Infant Plushee Pants, $35 (bottom, right):
They should seriously consider making these in adult sizes! Fleece pants with an elastic waist – count us in! A great layer for underneath a stroller footmuff on a freezing day.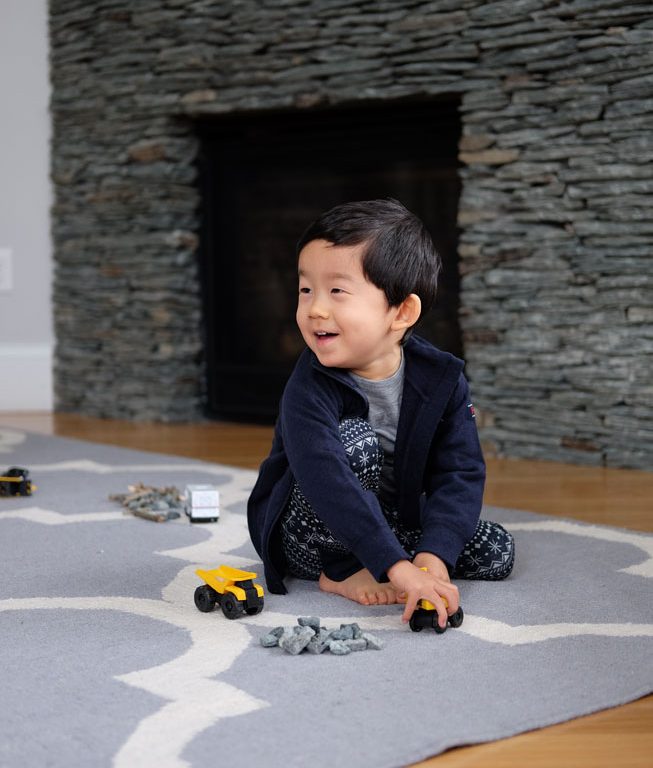 Stay warm!  And stay tuned for our next Winter Gear Guide feature on all of the accessories your child needs this winter (hats, gloves / mittens, scarves, boots, etc.)