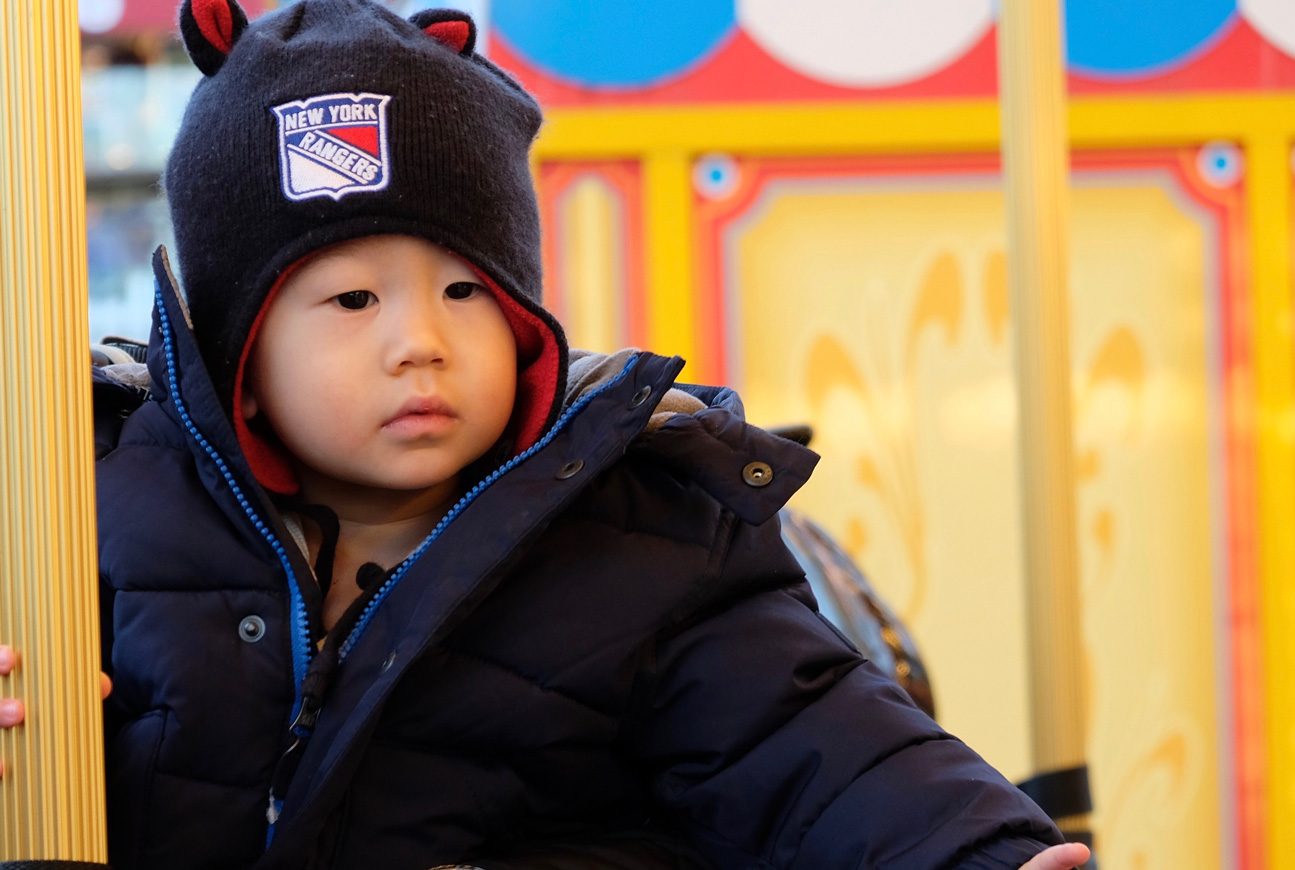 As a continuation of our Winter Gear Guide: Part 3 Accessories post, we wanted to separately share our favorite infant winter accessories.  Here are our picks of hats, booties, mittens and winter stroller gear for keeping infants and newborns warm during the cold winter months.
Winter Hats for Infants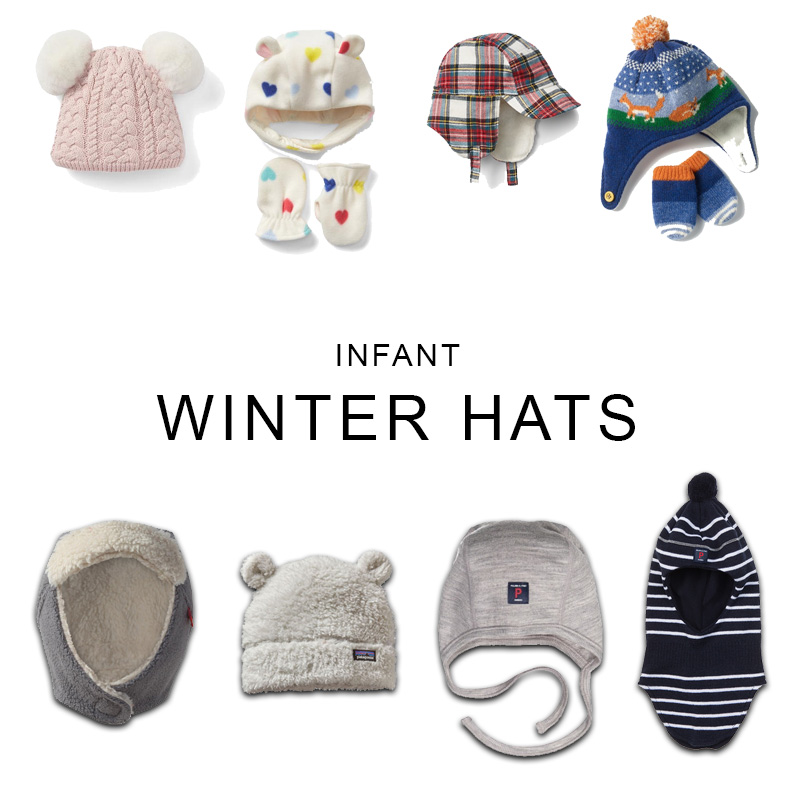 Hats with ties are good for older infants to help keep them on. For newborns feel free to dress your baby in the cutest, coziest knit and fleece hats.
Mittens & Booties for Infants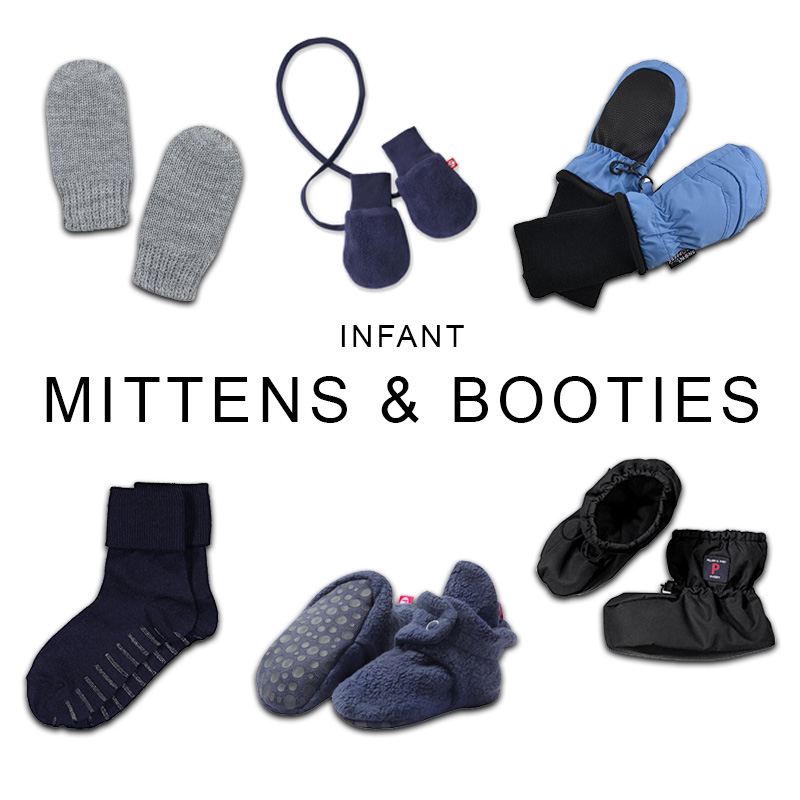 Hands can be tricky, especially when squirmy infant hands are flailing all over the place. Don't even attempt gloves; stick with mittens – thumbless mittens are easiest to get on or just skip them all together and use wool socks! For those precious tiny toes, stick with cozy fleece booties over socks. Until they are walking, you really don't need a harder sole or waterproof pair!
Winter Stroller Accessories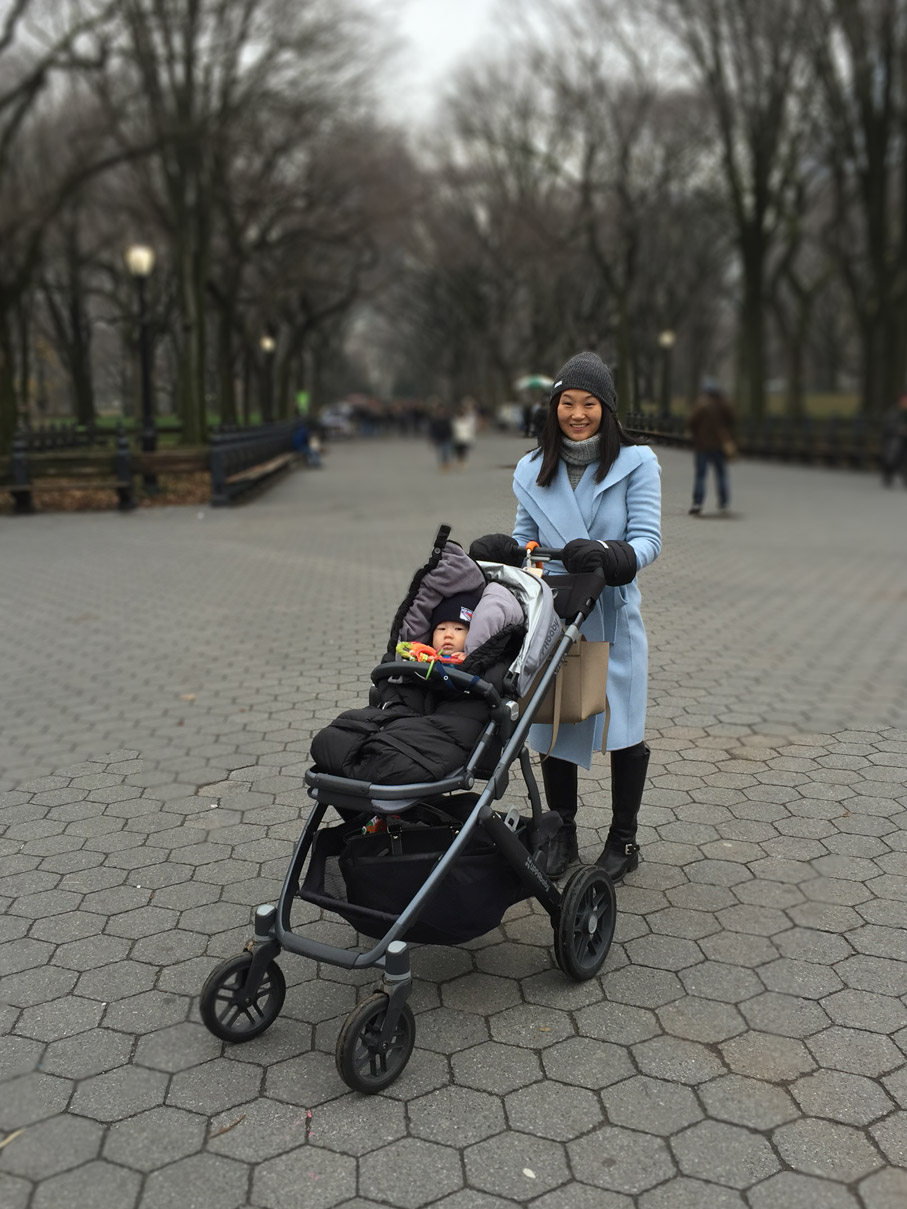 Don't let cabin fever ennui set you back this winter! Enjoy a brisk stroll through your winter wonderland without worrying about keeping your baby / toddler warm or dragging wet blankets through the snow (dragging wet toddlers though may be a whole other scenario). We've used these two products for the past 2 winters and I can't say enough about their effectiveness and durability. These are must-have, stroller accessories for winter that will also last throughout toddlerhood: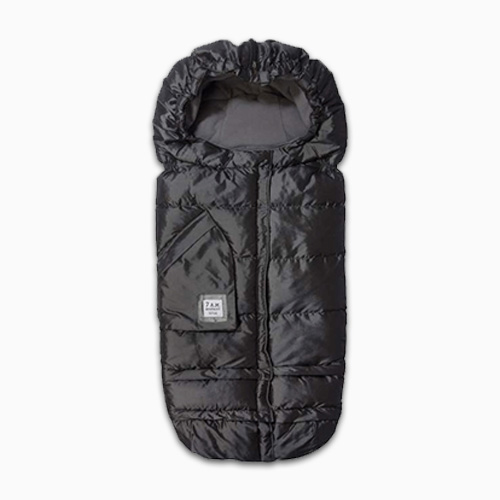 7 A.M. Enfant Blanket 212 Evolution:
This blanket is super warm (temperature rating to -4 degrees F) and easily attaches to any stroller (from our all-terrain UppaBaby Vista to our compact GB Pockit). While an investment, its smart design with zippered extensions grows with your child and also converts to a regular blanket.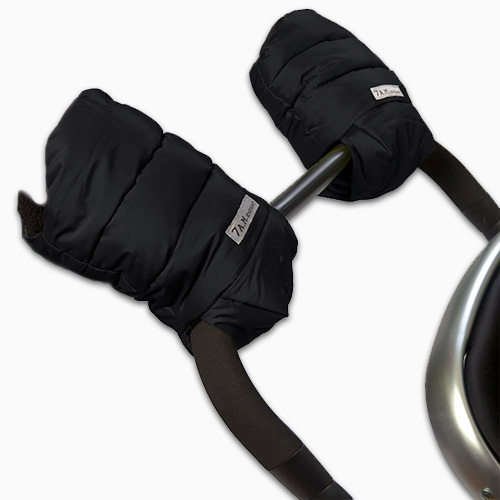 7 A.M. Enfant Stroller WarmMuffs 212:
These WarmMuffs are basically the adult equivalent of the mitten clips. They simply attach to your stroller handle and voila! A pair of gloves you can easily slip in and out of while pushing your stroller, juggling your baby / toddler, and all of those other 1000 things we do as multitasking parents. While insulated and water-repellant, I've found that on windy days, I still need to wear a pair of glove liners as wind can seep through the crevices. But, they are definitely handy when you forget your gloves while running out the door!
Winter Extras:
Have some extra room in that stroller or diaper bag? We like to keep an extra fleece blanket handy for our stroller (and we also used this while babywearing in the carrier). (A note about winter babywearing: Nick used this BabyBjorn Cover for Baby Carrier and liked it. On the plus side, it's water-repellant and windproof. I usually opted for the easy way out, simply tucking a blanket around Bash and shoving the extra fabric in the carrier's crevices.) I also like to carry an extra pair of mittens and socks for outdoor playdates since these can get wet fast and a dry pair is an easy way to extend your outdoor play session. And I never leave home without my trusty Swell bottle filled with a warm beverage.  
For your bigger kids see our other winter recommendations: Foundations, Outerwear, and Accessories.