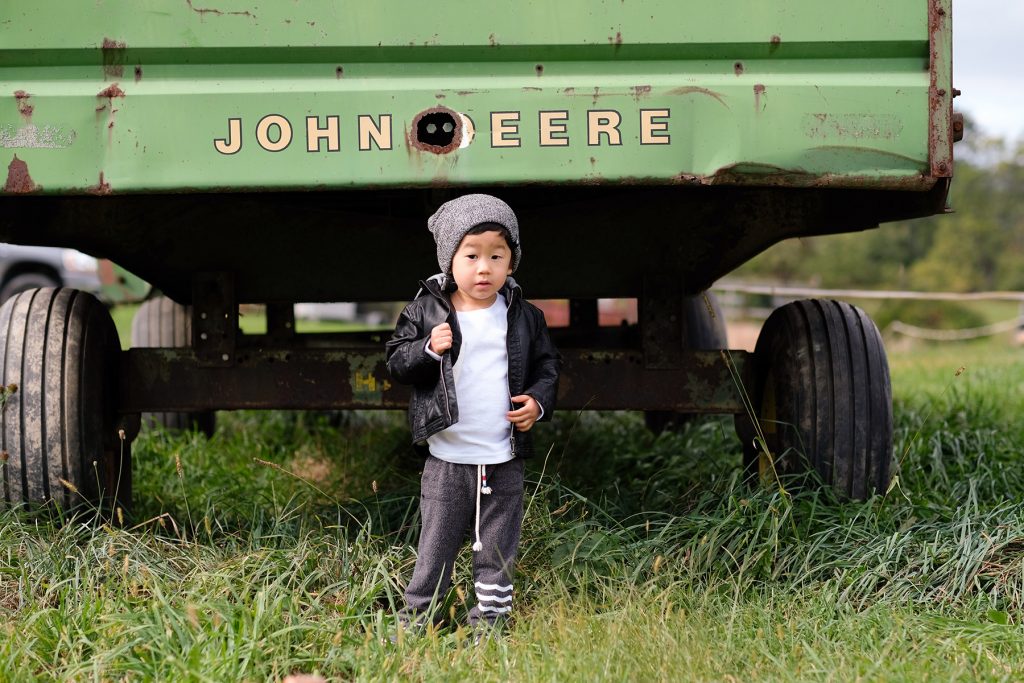 It's finally feeling like Fall here in New York and we couldn't be more excited to dress for the cool and crisp weather! October is the time to add lots of texture (think corduroys, suede, leather, cable knits, waffle weave), break out the cozy knits and flannels, and start layering with cute, and oh so practical, outerwear and accessories. Whether dressing for an outing at the farm or on the streets of NYC, these will be four of our go-to looks for October.
The Harvester: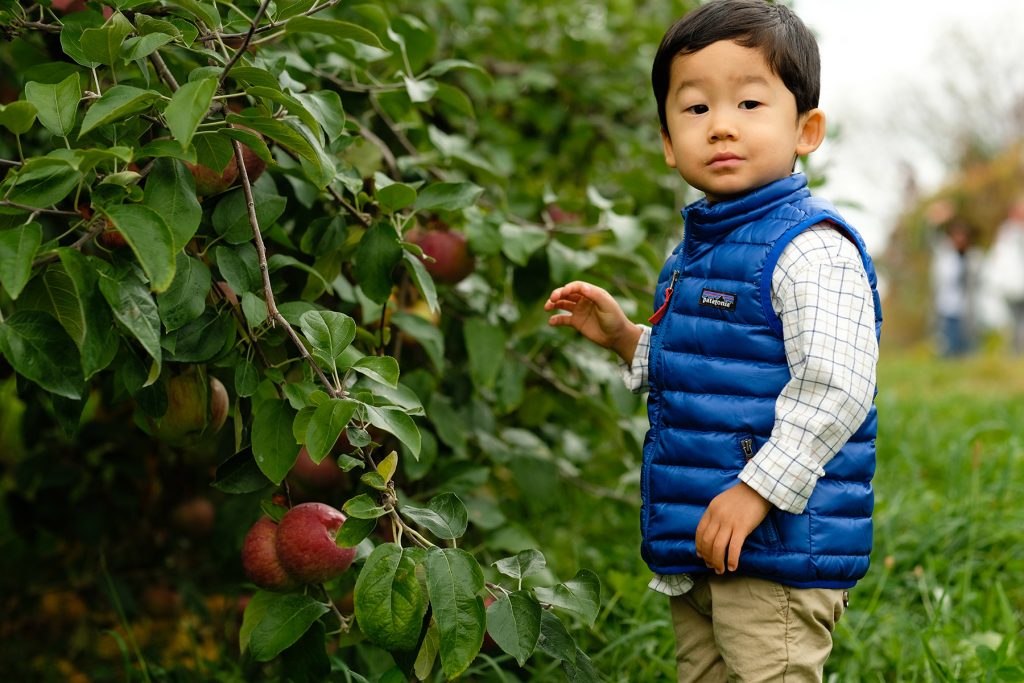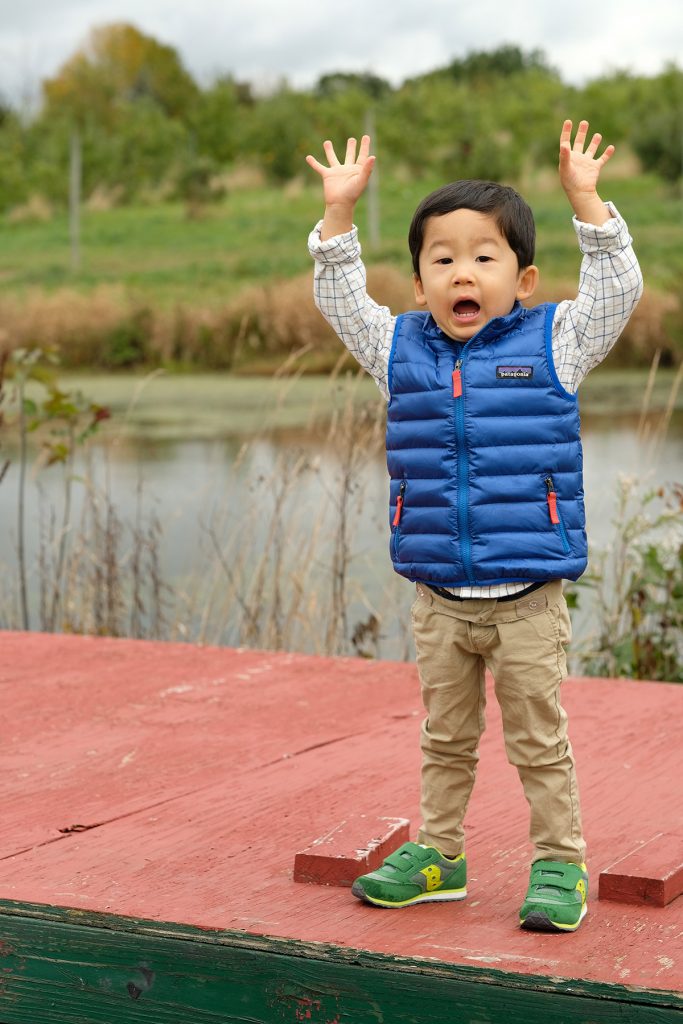 For our daytrip to Applewood Winery and Orchard, dressing in layers is essential. A fashionable vest is 100% practical (warm but ultra light for comfort and has the versatility to be an outer layer or undergarment) and a stylish accessory for the transitional October weather. We love Patagonia's outerwear for kids and every winter we stock up on fleeces and down vests and jackets. They are also machine washable and ultra durable lasting the entire season plus looking like new as hand me downs. For a little bit of preppy at the farm, we paired our blue vest with a plaid flannel and khakis and then doubled down on our primary colors with our green retro sneakers for a colorful, yet casual vibe. Quick tip: Patagonia has terrific end of season sales, perfect for stocking up on larger sizes for the upcoming year at about half the price.
The Urban Lumberjack: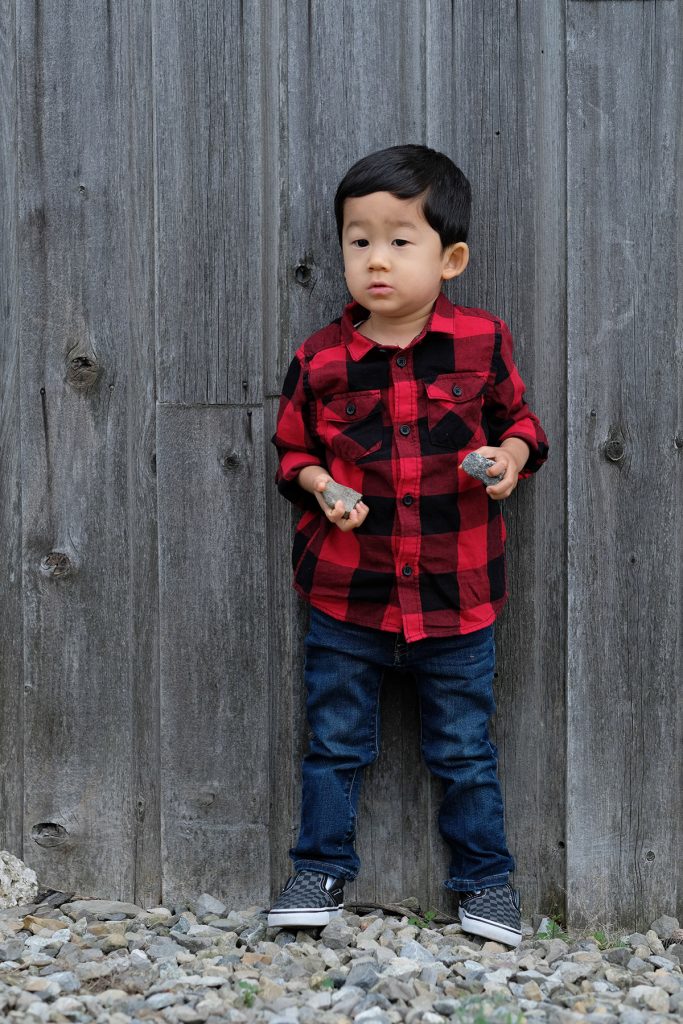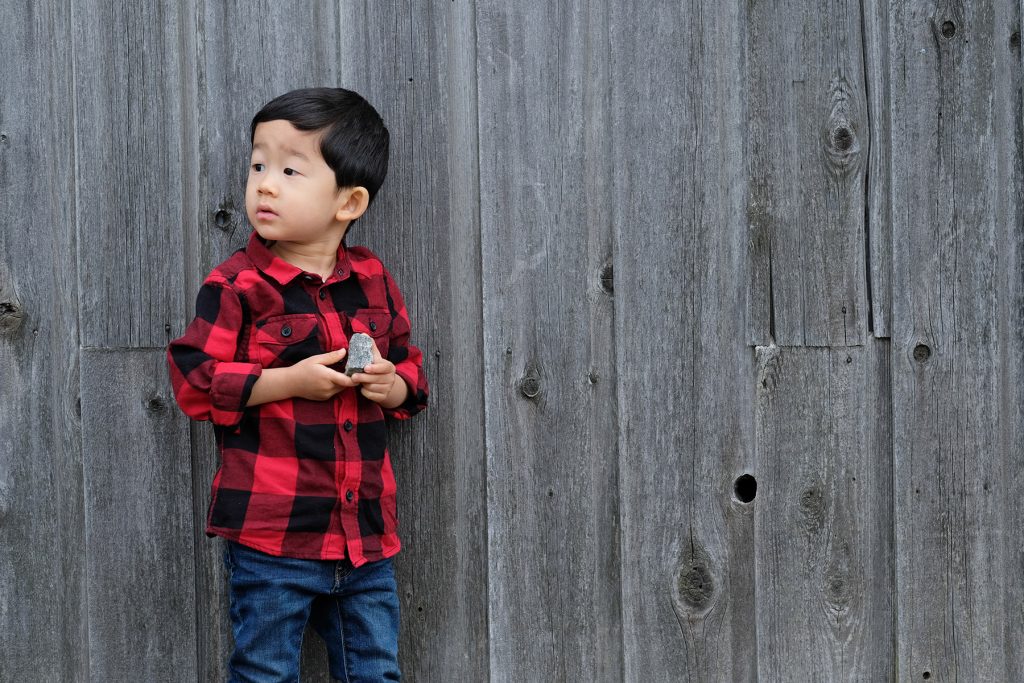 Buffalo plaid: a universal, unisex fall classic and a staple for lumberjacks/jills and hipsters alike! Lots of layering options with this one to standout on its own or give a pop of color and texture underneath additional layers when temperatures suddenly drop. We kept the look classic with dark wash jeans and checked slip-on Vans.
The Trailblazer: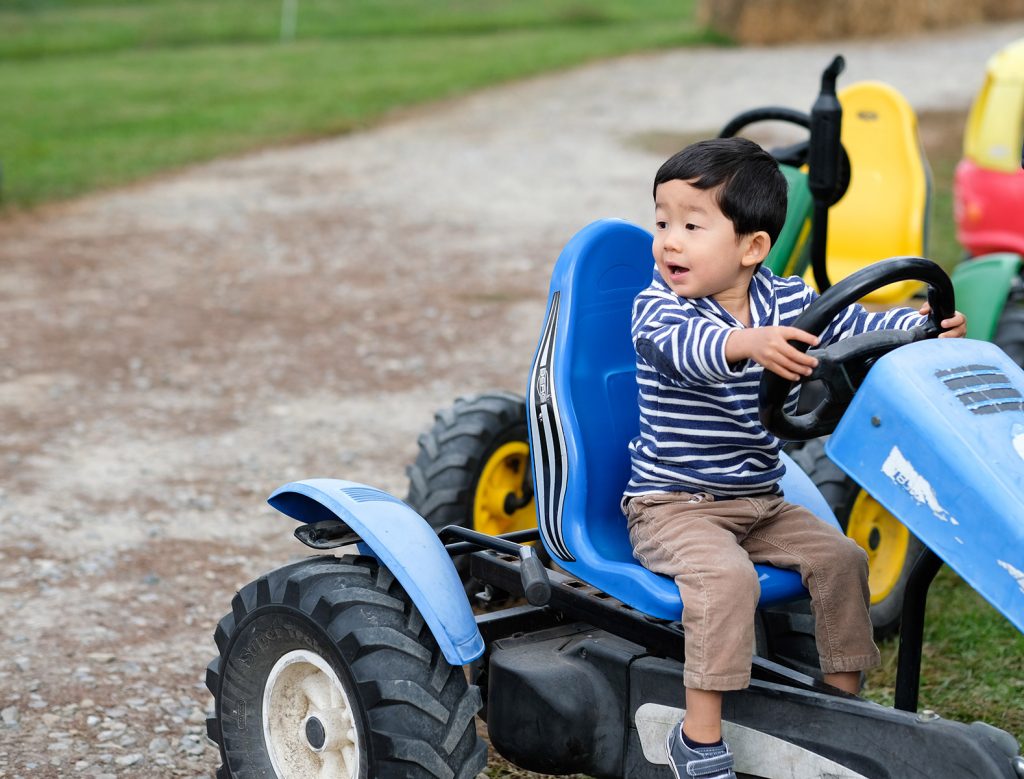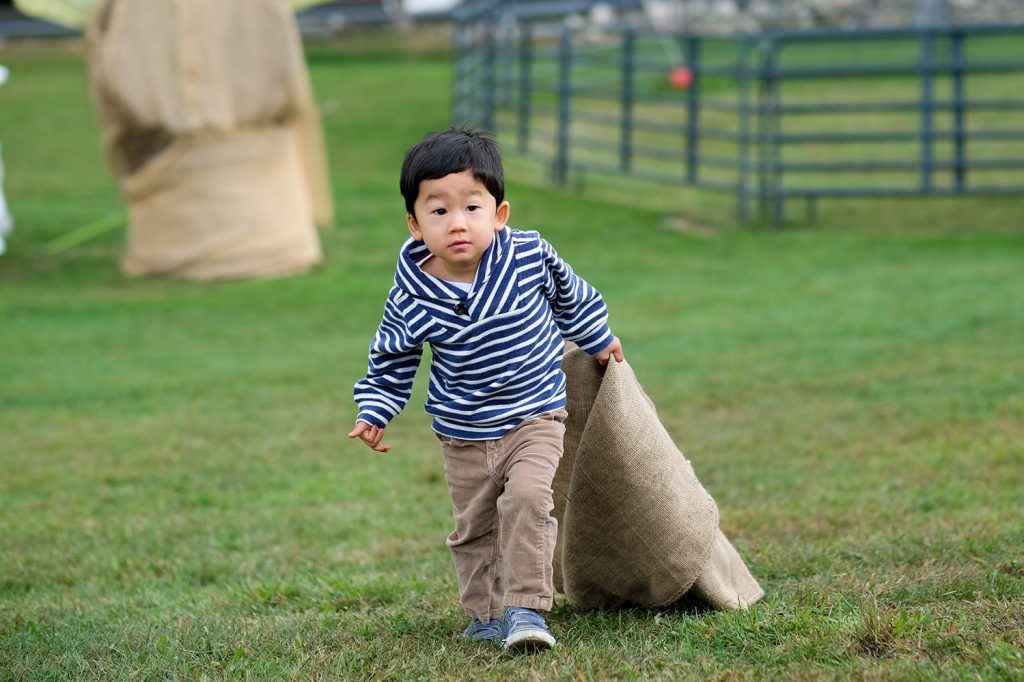 We love fall fashion for the ability to play with textures! Durable, tan corduroy is like khaki's big brother and perfect for Fall. A slim wale and streamlined fit are keys for a more modern, less vintage English Lit professor look. I only wish we could find a corduroy workshirt for toddlers! For a little bit of an east coast spin, we paired Bash's look with a classic nautical stripe made for winter with a cute shawl collar and our trusty boat shoes. Who says you can't mix vertical and horizontal stripes?
The Free-Range: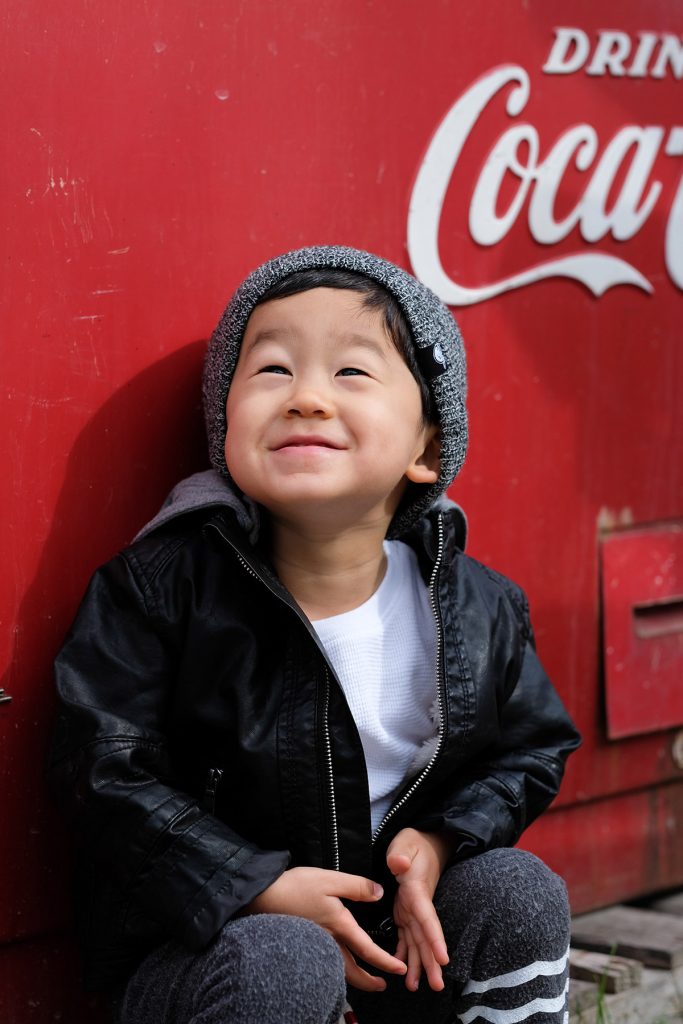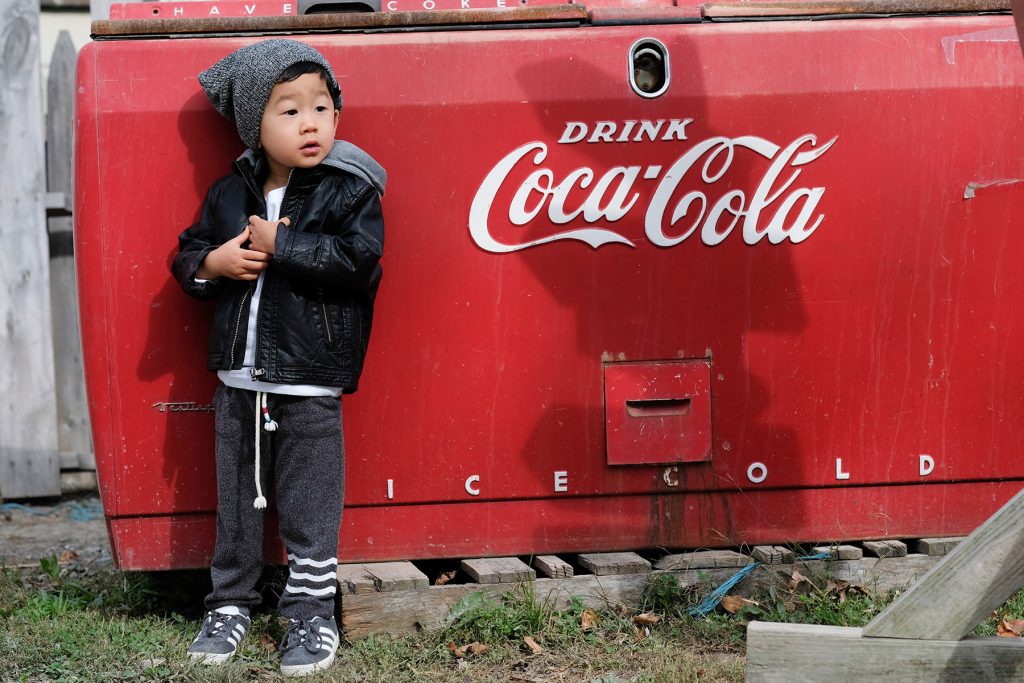 The name of the game for fall is texture! And this look has it all: chunky knit, (faux) leather, fleece sweats, and suede. We certainly mixed up our textiles but kept the look clean with monochromatic tones. This wallet-friendly H&M jacket brings a more rugged look and offers a bit more warmth with its detachable hood and cozy pile lining. The built-in gray hoodie also makes it a perfect topper for our comfy athleisure vibe, thrown over slim graphic sweats and a plain white waffle weave for added texture. We also like how the waves graphic coordinates with his classic Adidas gazelles.
For more fall fashion ideas see part 1 of our series: "Back to School Fall Fashion"
Happy Fall!