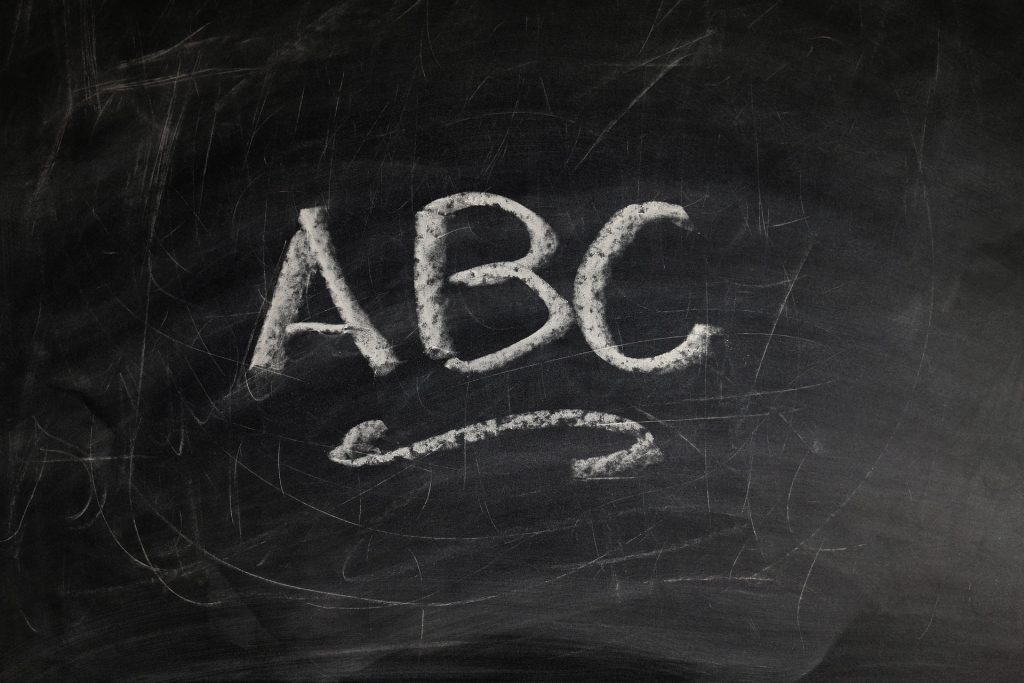 We are starting our third week of preschool and while I've had to come back to the room once each morning to help soothe the separation process, we couldn't be happier as Bash reluctantly leaves class happily singing, "more school!" Given the mystery and anxiety surrounding the crazy process in NYC (there is even a documentary on it: Nursery University), we've been getting quite a few questions about preschool admissions. Although this year's applications cycle has already started, I thought I'd share our experience navigating the preschool game of thrones. While I'm certainly no expert, my last name is not Rockefeller, we didn't donate a new library, and we didn't hire an admissions consultant (yes, they exist for preschools), we did manage some pretty successful results, getting accepted at every preschool we applied to (exception: we were waitlisted at one school). So, I hope that sharing our experience and some of our tips might be helpful.
When to Apply:
Thanks to a friend whose son was already enrolled in an elite preschool, we had a heads up that the admissions process starts a full year in advance. So that meant we started our school research during the summer 2016 for a fall 2017 enrollment. Also note, that most schools have an age cutoff (example: the child must be at least 2 years old for a 2s program and 3 years old for a 3s program, by September 1st of the year of enrollment), so this will factor into your decision around when to apply.
While some schools request that you call to schedule a tour in early September, many schools host open houses in October / November. And the actual deadlines for applications are usually in December / January. For those in our neighborhood, there's an Upper West Side Preschool Fair that takes place in early October.
Another aspect to consider is deciding if you are interested in a 2s vs. 3s program. This is one decision that is totally up to your family's interests and childcare needs. I personally felt strongly that we should foster a love for learning early and the socialization at school would benefit Bash and give me a nice respite at least a couple times a week. I also thought that if we didn't get into any 2s programs that year, we would just reapply for the 3s program the following year as schools don't hold it against you to reapply the next year and you can often bypass some of the initial scheduling and touring parts of the application.
Pre-Prep:
I started casually researching schools in July and then really buckled down in August in preparation for the post-Labor Day rush. Don't worry if you are getting a late start, just read fast and get ready…
1. Selecting your school list:
How many schools will you apply to? You may initially think that casting a wide net will guarantee acceptance to at least one school, but I'd advise for quality over quantity. Remember, you will need to take the time for each school, including both parents present at the tours, interviews, etc. (this is highly encouraged if not implicitly required), and the written application statements. Beyond the significant time commitment, the applications process can get a little expensive. Each school has an application fee and if you don't already have childcare lined up for the aforementioned admissions events, babysitting for 2 – 3 hours per event (estimate 3 events per school) per school can start adding up.
2. Selection criteria:
Here are some of the categories we considered when narrowing down our list of schools:
Location / convenience: we applied only to Upper West Side and Upper East Side schools within a ~20 minutes commute. This isn't a huge factor, but sometimes when I'm struggling to get Bash out the door fully clothed and fed, I kick myself for not accepting the school we could literally zip line to (yes, it was that close!).
Type of school / educational philosophy: Montessori, Waldorf, Reggio-Emilia, Play-based Learning. Learn about the differences here and ask the schools to describe how the philosophy is reflected in the curriculum and daily activities.
Class size and teacher-to-student ratio: don't forget to ask how this changes as they get older.
Preschool vs. "ongoing" school: we wound up applying to both standard preschools that feed into other Kindergarten programs as well as "ongoing" schools that continue through the upper grades. I didn't feel that this impacted the quality of the education, but surprisingly, I liked how the continuing schools had larger facilities and often times intermixed the older and younger kids through buddy programs and other activities. (Plus, you don't have to go through the exmissions process a few years later!).
3. Research:
Below, I've listed several websites that provide lists of accredited NYC preschools as a starting place. The individual school websites are very helpful and some schools will send you additional materials upon request. Also, once you've narrowed down your initial school list, see if they offer any "mommy and me" classes or workshops. We found these to be a great way to both get to know the school (and educational philosophy) on a more intimate basis and an opportunity for the school to know us even before the application process. It also helps make writing the application essays easier and you have specific examples for the "why School X" question during your parent interviews.
4. Open Houses:
Many preschools offer open houses, usually in the October – November timeframe. These aren't required but helpful in your research process and a great way to start mingling with admissions. We wound up not being able to attend for scheduling reasons, so don't stress too much if you can't swing by the Open House. Here's a pretty comprehensive calendar of upcoming Open Houses: ISAAGNY.
Applications Process:
I felt like I was reliving my college and MBA applications all over again, but with the added pressure that this was to secure my child's entire future! Each school is different, but for the most part, the application consists of the following: tour, essays / application questionnaire, parent interviews, and the child visit.
1. Tour:
Scheduling of the tours varies and is completely dependent on the individual school. Some require you to call the day after Labor Day and only offer a fixed amount of tour spots (and hence, applications are limited to those who complete the tour). Others hold a lottery for applications while some schools only offer the tour once applications have been submitted.
In a two-parent household, it's implied that both parents should attend the tour. For the most part, all of our school tours were during the week and usually we were able to schedule the first morning slots. Plan to miss about 2 hours of work to attend. While multiple rescheduling is discouraged, don't stress too much if you have an emergency and need to reschedule or if only one parent can attend. We had a last-minute situation where I had to stay home with Bash and missed a tour. We just explained our issue and Nick was present for the both of us. (It also helped that I had been at the school for their "mommy and me" classes we had taken earlier in the fall). We also had a couple of situations where the tours were lasting well into hour 3 and Nick had to leave for work. He quietly stepped out while I was able to stay and finish the Q&A sessions and get the application!
2. Essays:
Ok, I fully admit that the essays initially stumped me. And each school pretty much asks different questions (or at least their questions were worded slightly differently, making a straight copy/paste quite challenging). On top of everything, the strict word count limits (and even character limits) presented quite the challenge for this verbose momma! I definitely single spaced and referred to Sebastian as Bash just to save the extra characters! It felt like I was filling out the application using Twitter.
Here's a tip from my days on the MBA admissions committee at Chicago Booth: show, don't tell. Instead of just listing various traits, give clear and concise examples as supporting evidence. I liked to give some more quirky examples to really help paint a picture of Bash's budding personality and add some color and a little humor to the application. Here is an example of what I wrote for one question:
"Bash has always been curious, actively interested in how things work and adventurously exploring the world. He is observant and quick to make connections. For example, he unexpectedly began bringing Dada's sandals, as he had noticed those specific shoes were the start of the nightly trash removal that he wanted to join. Bash is an independent thinker, conjuring up all kinds of solutions, both practical (redirecting a walker to dump leaves accumulating beneath and slowing him down) and quirky (using his chin/neck to carry extra items)."
Know your child: focus on the positives but also demonstrate that you really know your baby's needs and interests. We were honest that Bash's language skills were the last to develop. While he didn't have a delay, it was rather just the last skill he tended to demonstrate, whereas gross motor skills were early and he was walking by 8 months.
3. Parent Interviews:
Surprisingly, these were pretty relaxed and seemed more like a casual get-to-know-you meeting. Be prepared to answer the following: Tell us about your child? Why School X? Describe your child in 3 words. Make sure you have a few examples not verbatim from your application and also a few questions for the school.
4. Child Visit:
With a somewhat unpredictable toddler, I was definitely nervous about these visits where the sole focus is on evaluating your child in person in the school environment. Even after a few of these, I still wasn't sure what role I should play or what I should be doing. During the tour and open house, don't be afraid to ask the school how the play date will be structured. Here are a few of the lessons I learned from doing multiple visits:
Try to avoid scheduling around any fussy times (nap, meals, etc.).
Arrive a little early to get comfortable with your surroundings.
Snacks were sometimes part of the visit, but make sure your child is well fed prior. I would feed Bash a snack literally 5 minutes before the start time.
I tried to be a wallflower as much as possible but on a few occasions, Bash wanted me to sit next to him and play. While you want to make your child happy, don't forget that the school wants to evaluate your child in a school environment, not necessarily how you interact with your child. It's definitely a balancing act, but try to gently redirect your child back to the teacher or activity, but don't force it. I had to hold Bash on my lap during a story time and also sit with him at the kiddie table during snack time and it all worked out fine.
Don't sneak out of the room! During one playdate, the teachers encouraged the adults to go ahead and leave the room. Unless you know your child won't have an utter meltdown, I wouldn't recommend sneaking out. I did not leave and again, it worked out fine that I was the only parent sitting in the room next to the door (and the only parent with a child not fussing)!
Questions to Ask:
ISAAGNY has a great list of questions to get you started (Questions for Admission Directors; Questions Applicants Should Consider). In addition, here are some of the questions that were helpful for us:
1. How do the teachers handle conflict / discipline? What kinds of scenarios are common and examples of how they would handle them?
2. Curriculum: any emphasis on foreign languages, music, sports, gym, yoga, physical activity, art? How much outdoors time do they typically get?
3. Describe the separation process.
4. Describe the drop off and pick up process and safety.
5. How does the school handle food allergies / medical / health issues?
6. What does parental involvement look like? How are parents encouraged to get involved?
7. School policies or recommended guidelines on birthday celebrations? (Ok, this seems like a strange question, but the school we chose has some pretty specific guidelines encouraging parents to invite all children in the class to emphasize inclusivity and offers school facilities for rent for celebrations, which I felt was a nice touch).
8. Level of exmissions support / process and acceptance rates for the last few classes.
9. How does the school encourage / support diversity? (This was really important to us as we are a mixed racial and religious family. We could tell a little bit by just looking around the classroom during the tours, but I think it's an important question to ask to specifically understand the school's views, especially how some of the parochial / religiously-affiliated schools incorporate students of various religious / cultural backgrounds).
10. How does the school communicate with parents? Formal teacher conferences, class webpages / emails / newsletters, informal meetings? (The responses actually surprised me – several schools had some sort of class webpage or weekly newsletter whereas other schools preferred communicating with parents in person or over the phone).
Decision Process:
Okay, you've made it through applications and hopefully now the ball's in your court and you get to make the decision! While we easily narrowed it down to our top 3, and eventually top 2, we really struggled with the decision and went back and forth pretty much every day until the decision deadline.
For any school you turn down, promptly give them notice of your decision. Immediate notification gives the school the ability to consult their waitlist and gives another nail-biting family a spot at the school.
Just a heads up: if you are applying to both traditional preschools and "ongoing" schools, the decision deadlines are different. Typically, "ongoing" schools require an earlier decision deadline. You will still have some overlap between the time you hear back from traditional preschools and the deadline for the ongoing schools, but it's a shorter turn-around. It really doesn't have that much of an impact, except if you are waitlisted at a traditional preschool, you may not hear back about the waitlist in time to meet the "ongoing" school deadline.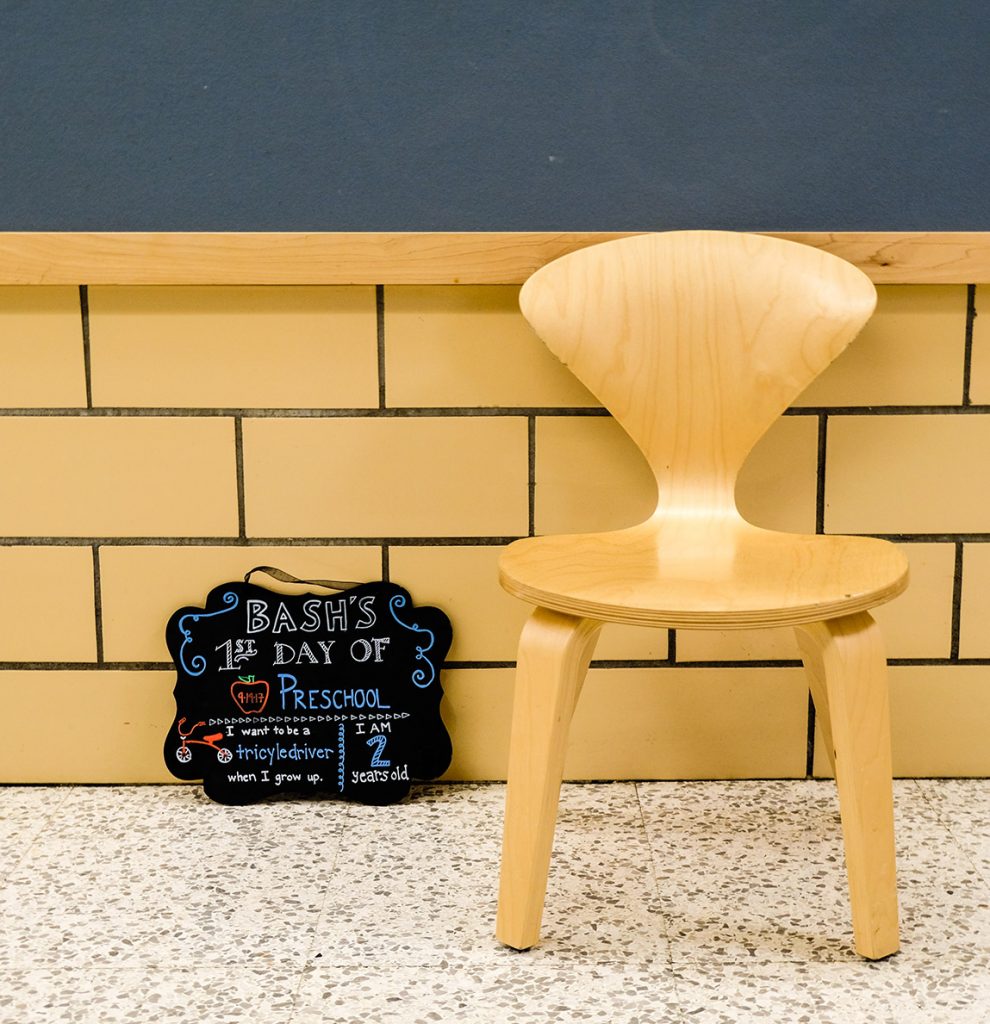 Finally, try not to stress too much about the process. It can be overwhelming while you are in the thick of it, but it works out in the end. Schools really do use their waitlists and there are also a ton of great preschool alternatives that enroll on an ongoing basis. Also, schools don't hold it against you to reapply the next year.
Below are a few articles (some are a little dated) that I found helpful. I really hope these tips were somewhat helpful! I got a lot of great advice through my fellow mom friends who had been through the process before and hopefully this will help pay it forward! Feel free to email with any questions or if you just need a friendly momma to commiserate with and we'd love it if you would share your advice in the comments!
Resources:
1. A helpful overview on how to get your preschool search started: New York Family
2. From a few years ago, but Judy's preschool admission diary is a refreshing and hilarious account of one mother's journey through motherhood and the crazy Manhattan preschool applications cycle.
3. The Parents League of New York has a free list of their member schools that can be helpful as a starting place. For members, they also offer workshops, advisory services, and a comprehensive school directory and guidebook. (We decided not to join).
4. A list of the independent schools in NY, and open house calendar for member schools, and helpful tips on the application process (including sample questions and a checklist for parents).
5. Ok, this one is dated and just one media source's list of the "top" preschools, but it gives a good overview of a handful of schools by neighborhood.
6. The Manhattan Directory of Private Nursery Schools, by Victoria Goldman, is a comprehensive guidebook helpful for your initial school research. (I found a copy at our local library; just make sure you use a recent edition).