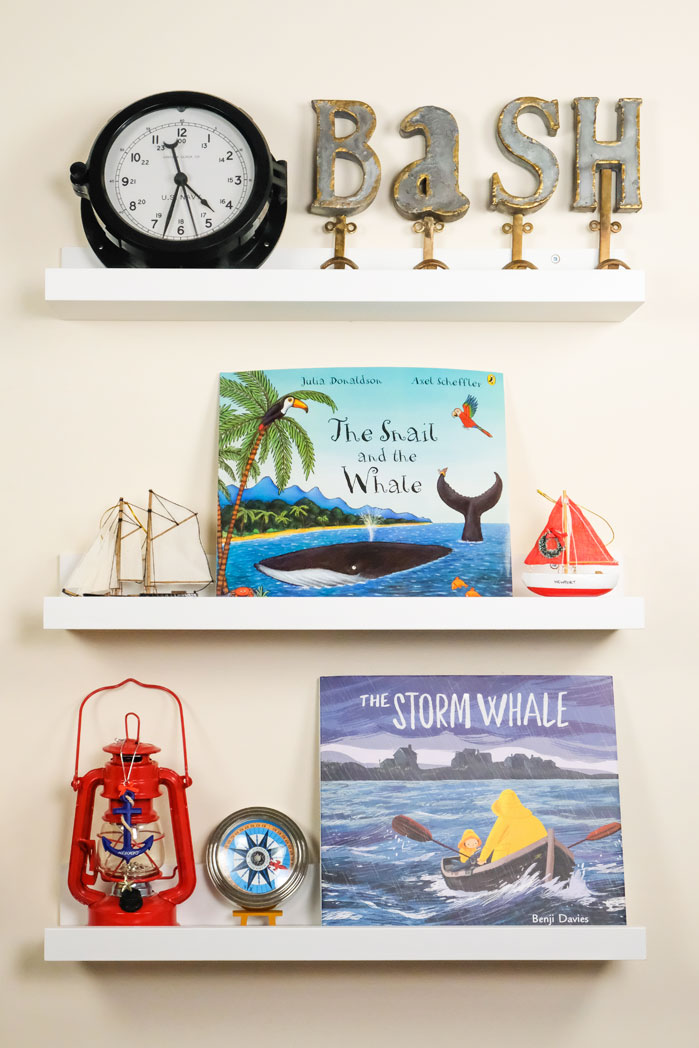 Before we jump head first into our holiday books, we're sharing a couple of our favorite whale tales as we reflect on our fall trip to Newport, Rhode Island. We love visiting this quaint, New England seaside town and can't wait to share our full recommendations later this week. In the meantime, we'll be reliving our adventures on the high seas through The Storm Whale and The Snail and the Whale.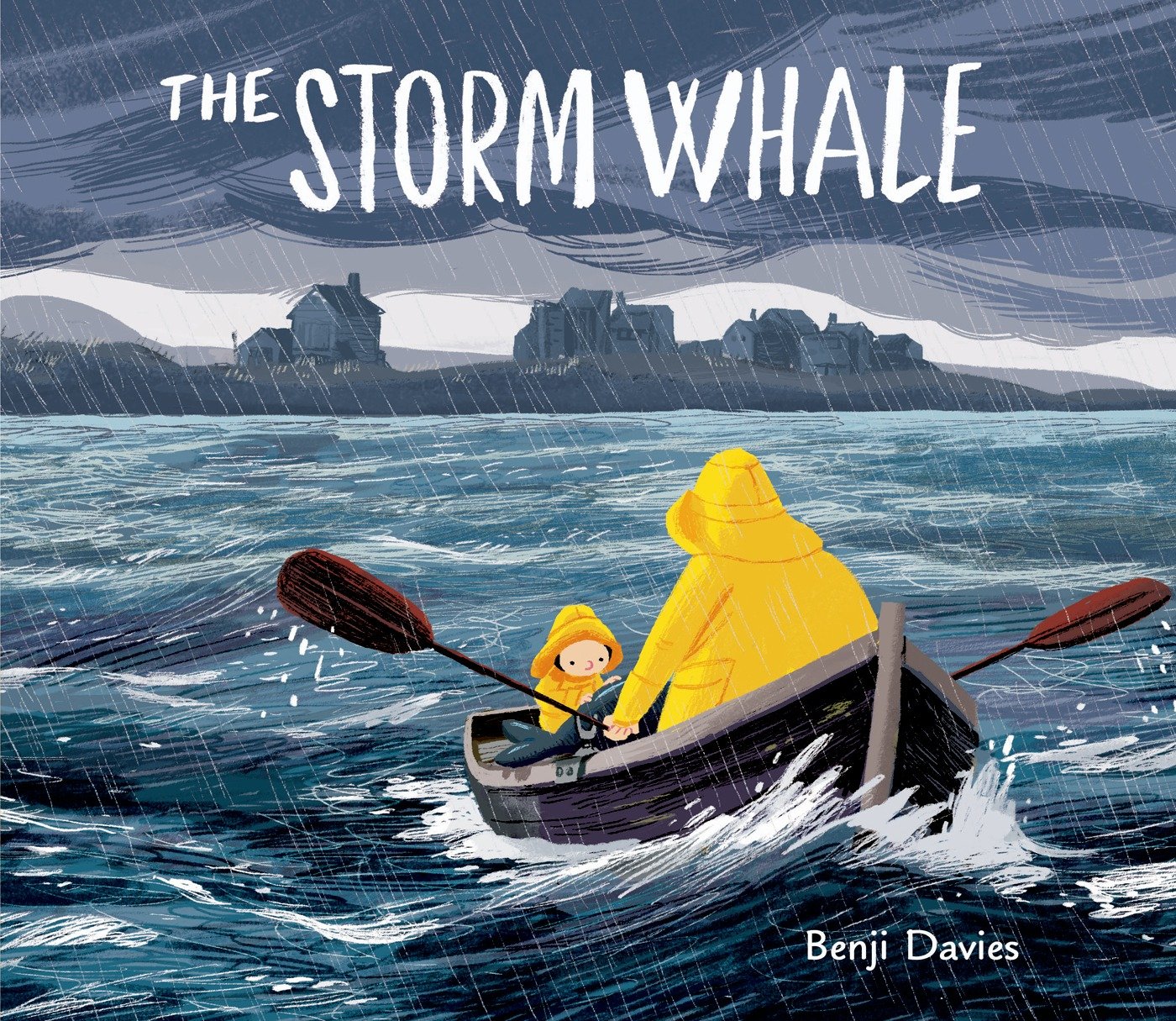 We picked up a copy of The Storm Whale at the gift shop during our stop at the Mystic Seaport (highly recommend as a daytrip for kids) and read this every night during our stay in Newport. I'm definitely a sucker for gorgeous cover art, and Benji Davies's illustrations do not disappoint (it kind of reminds me of a more rustic Rifle Paper Co. artwork with simple, vintage, whimsical characters and warm, vintage color palette depitcting Noi's fishing village and a stormy sea). I love how the story takes the reader through the little boy's robust imagination, captures his unspoken emotions, and creates an epic father-son bonding adventure. And, of course, Bash is always on the hunt to find the 6 cats!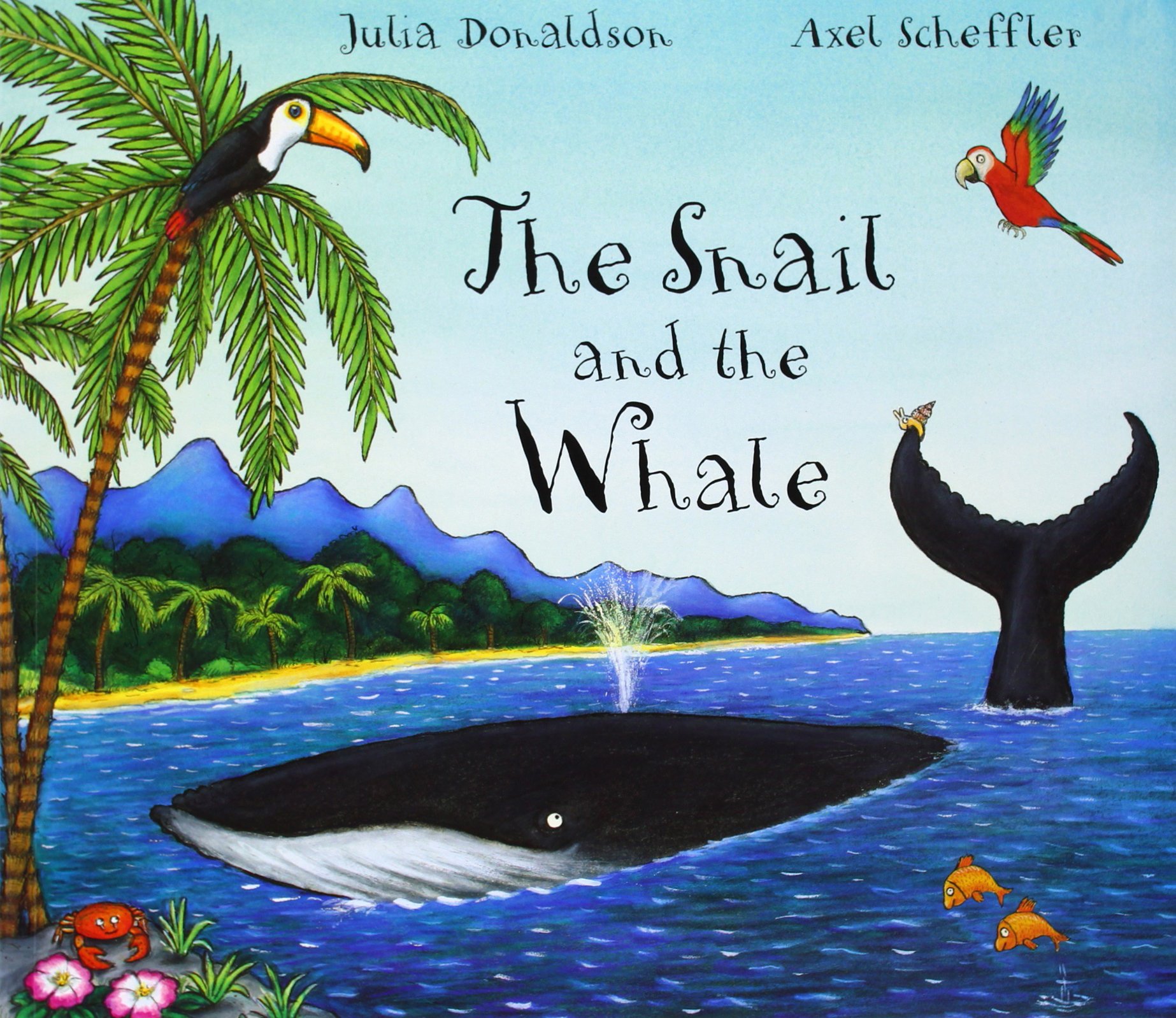 We are huge fans of the cleverly written and engaging stories by Julia Donaldson and Axel Scheffler. The Snail and the Whale has it all: friendship between two very different creatures, adventures at sea, clever problem-solving, and children and the community to the rescue. Plus, the rich, detailed illustrations keep Bash engaged throughout and we are constantly finding something new and expanding his vocabulary. This is one that's super fun to read aloud as the rhymes and tempo are almost song-like, with a few mini-tongue twisters to keep you on your toes, "The sea snail slithered all over the rock | And gazed at the sea and the ships in the dock."
Hope you and your little ones have a whale of a time enjoying these tales! Let us know in the comments if you've tackled them.