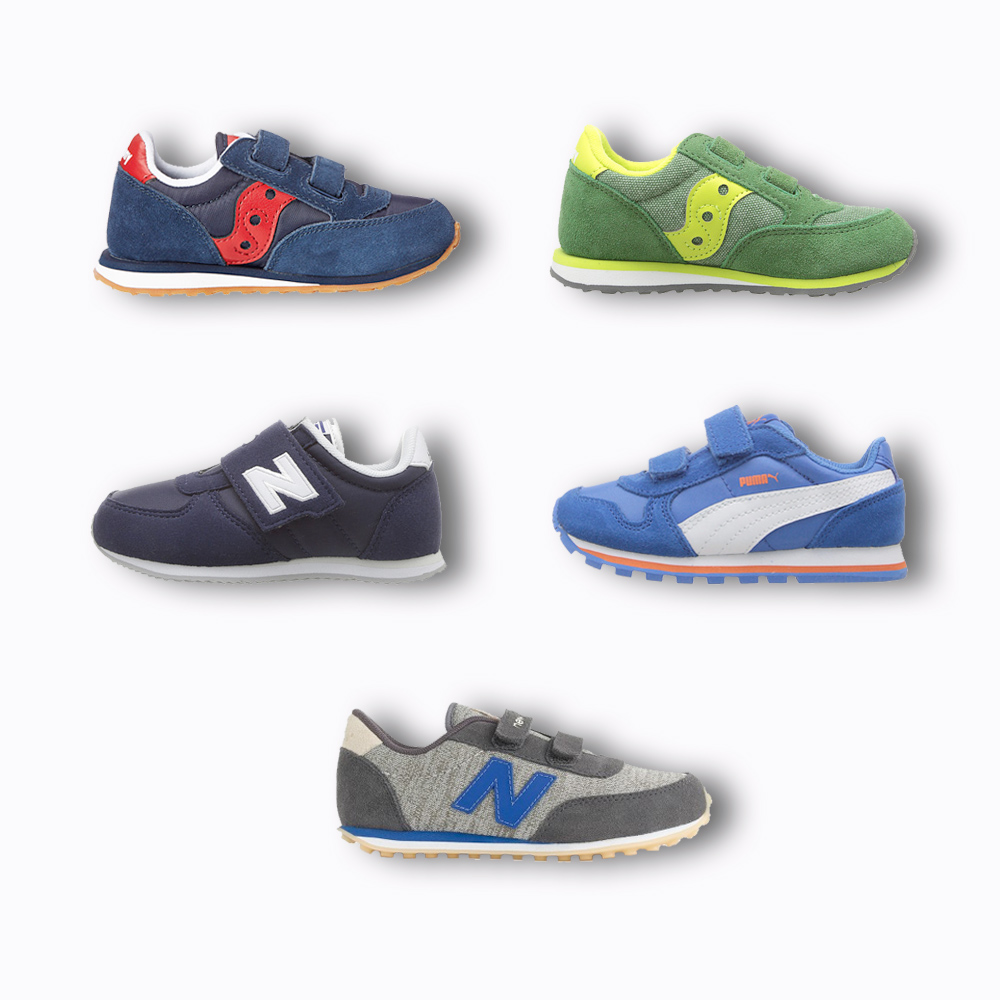 We are super excited to see all of the amazing sneaker options this fall! Especially considering that Bash has been wearing the same awesome Asics School Yard TS "Alligator" toddler shoes for the past couple of years. After a friend texted me a picture of them at Nordstrom's half yearly sale, I immediately went online and bought them in every possible size, positive that Bash would be wearing them until college; that's just how much I loved them. I'm pretty sure this is how a shoe fetish starts as Bash loved looking down at the gators chomping on his tootsies. They made putting on shoes super fun and we got compliments on them everywhere we went. For some reason, adults loved trying to figure out if they were alligators / crocodiles, dinosaurs, dragons, or monsters. Sadly, as Bash has outgrown the last pair, I wasn't sure if anything would ever replace #cutestsneaksever.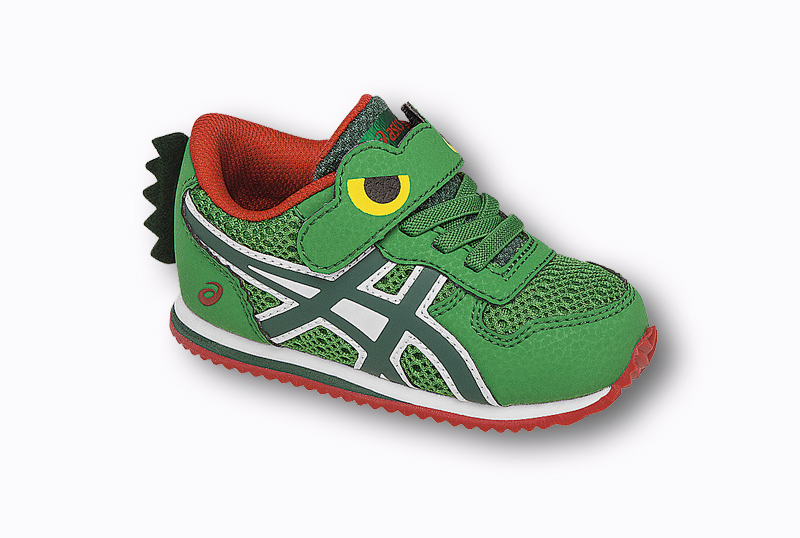 But low and behold, the post-Stan Smith effect retro kicks comeback to our rescue! First, let's talk style: these retro runners are certain to make any outfit instantly cooler! Pair them with jeans, khakis, and definitely a slim-fit sweatpant for the ultimate hip athleisure look (check out our Back to School Fall Fashion post for more ideas). All of these brands offer throwbacks to their early days of modern running shoes. We love how the mini versions still evoke the classic subdued hues but balance it with just the right pop of bright color for some contrast. These green Sauconys are like the older brother to Bash's cutesy gators, so you know they are definitely going in his fall rotation!
Next, don't forget comfort, and I'm not just talking about how the shoe fits. Sure, they are super cushiony and all that; it's a running shoe after all. I'm talking about your comfort getting your toddler out the door in style and fuss-free. And what could be better than….Velcro! Bash loves the independence of putting on his own shoes and Velcro can't be beat for the immediate time, energy, and sanity savings.
Tag us on Instagram so we can see collection of toddler shoes and how you are styling your retro sneaks this fall! Oh, and we won't judge if mom / dad need a pair of their own!