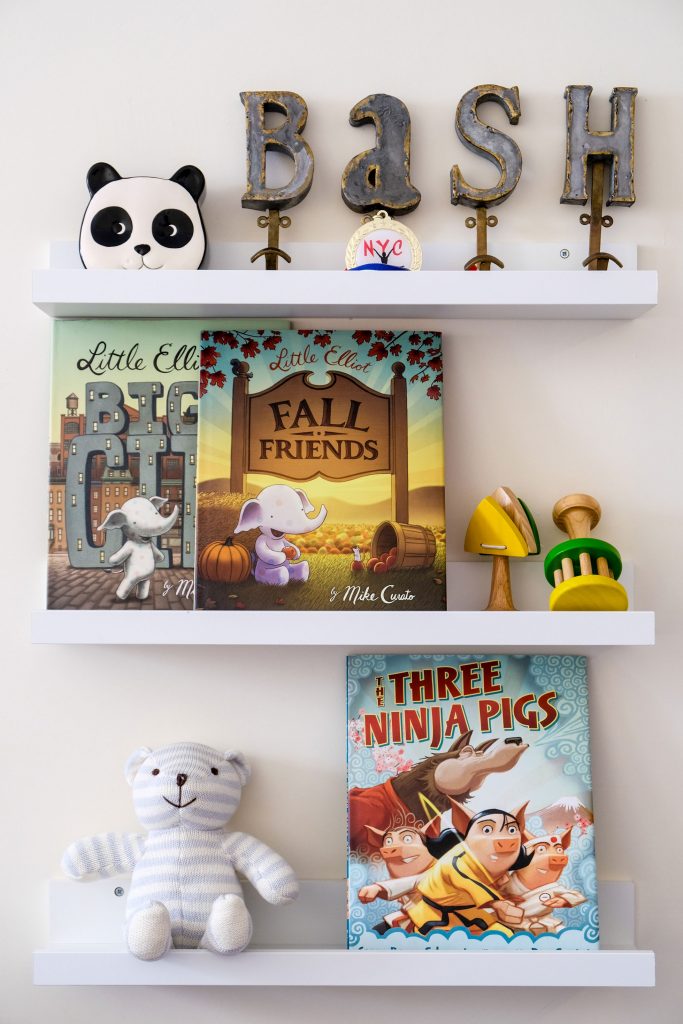 While it may still feel like summer in NYC at 90 degrees today, we are officially celebrating the change of seasons!  Indoors with the AC at full blast, we'll be reading Little Elliot, Fall Friends and The Three Ninja Pigs.
We loved the first Little Elliot, Big City book so much that when we saw a new book in the series came out, we skipped straight to Volume 4, Little Elliot, Fall Friends. While I felt that the Fall Friends story was a bit inconsistent and the plot skipped around (seriously, how did Mouse make all these new friends?), the retro illustrations are still beautiful and is a nice representation of the beautiful, peaceful fall countryside just outside of the city. For a better story / moral, I'd have to recommend the first in the series, Little Elliot, Big City (I mean, it even features the original NYC pizza rat!). But overall, we love this character and Fall Friends is a pretty picture book to help mark the change of seasons. Our next purchases will include Volume 2 (Little Elliot, Big Family) and Volume 3 (Little Elliot, Big Fun).
Okay, so The Three Ninja Pigs has nothing to do with Fall, but I just thought we'd feature it since we haven't read this one in awhile. First off, if you have a girl, you must buy this book…NOW! Did you know that kids' books are dominated by males as the central characters? (Interesting study) And even for the boys, I think it's critical to showcase some girl power! Without getting into any more gender politics, this is a great book! It's a very clever reinterpretation of the classic Three Little Pigs tale with fun illustrations, fun rhymes, and good lessons about hard work and use of other tactics to resolve conflict.
Would love to know what you are reading with your little ones this Fall! Let us know in the comments below.