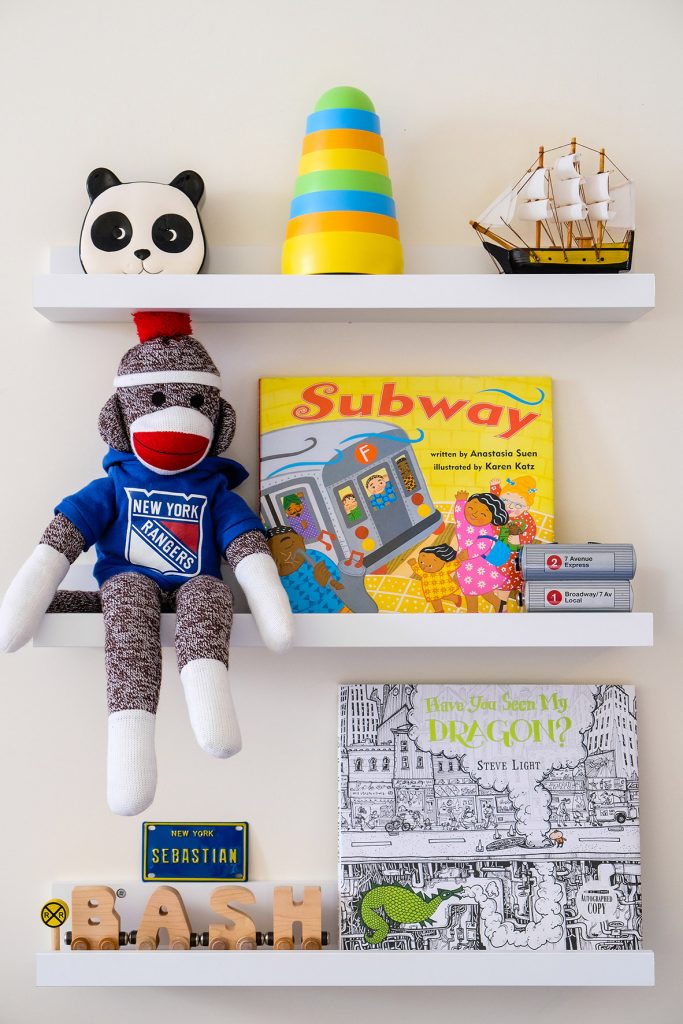 Happy October 1st! This week, we are featuring two NYC themed books: Subway and Have You Seen My Dragon. These have quickly become some of our favorites and we also like to gift these to friends outside of NYC to give them a taste of city living (and it's highly likely that they don't already own them)!
Subway is definitely one of our go-to gifts as it depicts a fun subway ride (without the grit, grime, and smells) with cute illustrations and a sing-song cadence. This was another must-buy after hearing it at our "Mommy and Me" class. We've been reading this one for a while as the colorful illustrations and catchy rhythm are equally appealing to younger kids. Now, I like it even more for the repetition of verbs: vocabulary building and recognition of sight words. A year later, Bash still pulls this one off the bookshelf and I find us reciting it during train rides, "hop, hop, hop on the subway"!
I fully admit, I judged this book by its cover and picked up Have You Seen My Dragon solely because of the intricate cover illustration. While the illustrations definitely take center stage (there's about one sentence worth of text per page), I've found that it's conducive to making up our own stories and really exploring the intricate details of the pictures (which can be a lot more fun than the original story). And with the focus on the pictures, this one becomes a cross between counting practice and a "Where's Waldo" search and find activity.
Got any favorite NYC themed books to share? Happy reading!