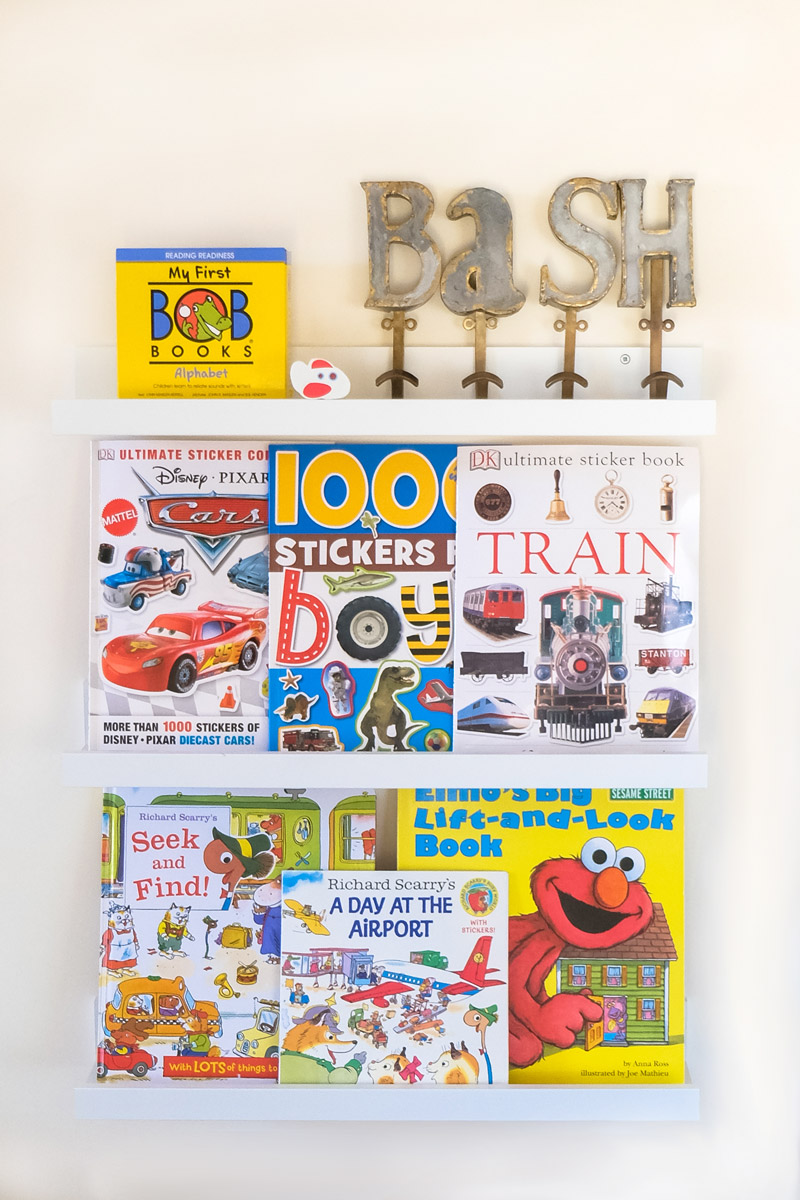 Just as our Winter Break ends, we are getting ready to head to the west coast for a little sunshine to celebrate Nick's birthday. Since I usually start packing a few days before actually leaving, I thought I'd share some of our favorite interactive activity books that help make the cross-country flight a little more fun for all.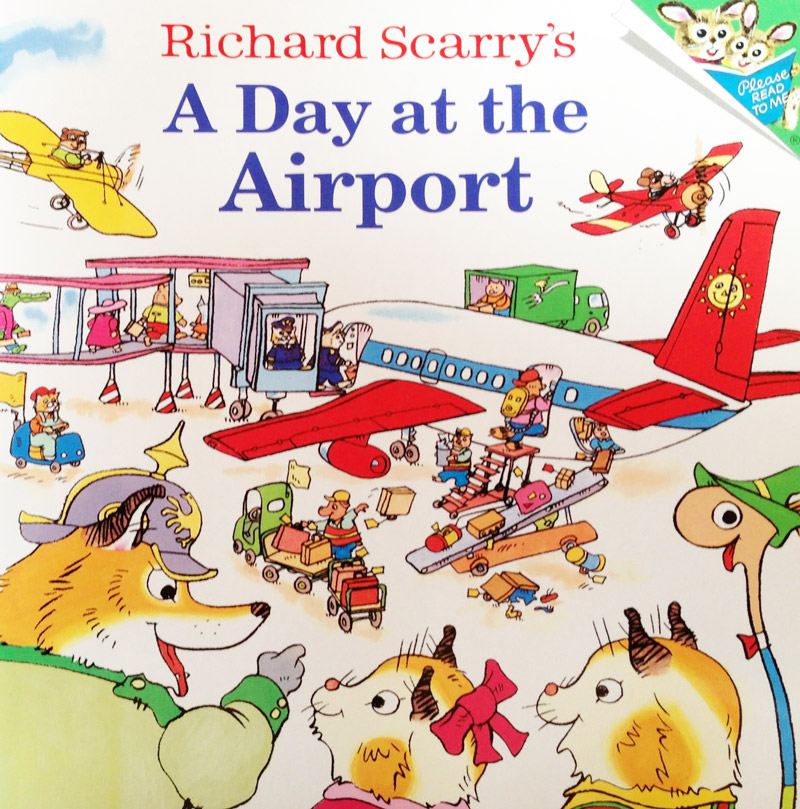 First, up: A Day at the Airport by Richard Scarry. I've posted about this book in our Tips for Traveling Alone with a Toddler article. About a week before our trip, we always pull this one off the shelf and start talking about the upcoming adventure. There are so many pictures and details to look at and we find it helps get Bash excited to visit the airport and is a great vocabulary builder.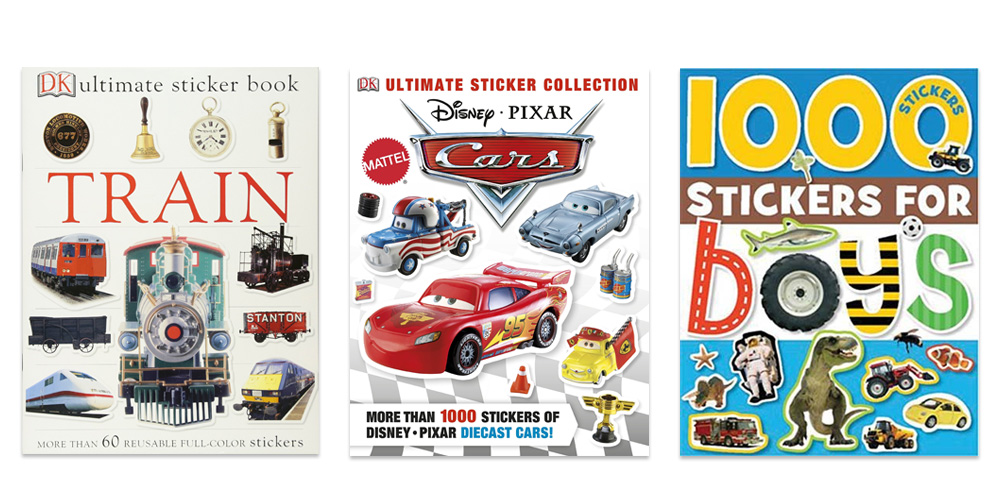 Next up, a series of sticker and activity books: DK Ultimate Sticker Book: Train, DK Ultimate Sticker Collection: Disney Pixar Cars, and 1000 Stickers for Boys. These sticker / activity books come in a variety of topics and characters to suit your child's preferences. While they don't buy us any child-free time (as Bash still needs some help peeling and matching the stickers), it's a fun and quiet way to pass some time and helps us save the screens for when we really need. For reusable stickers, we also like Colorforms and Melissa and Doug, though this one is a bit large for the seat-back tray table.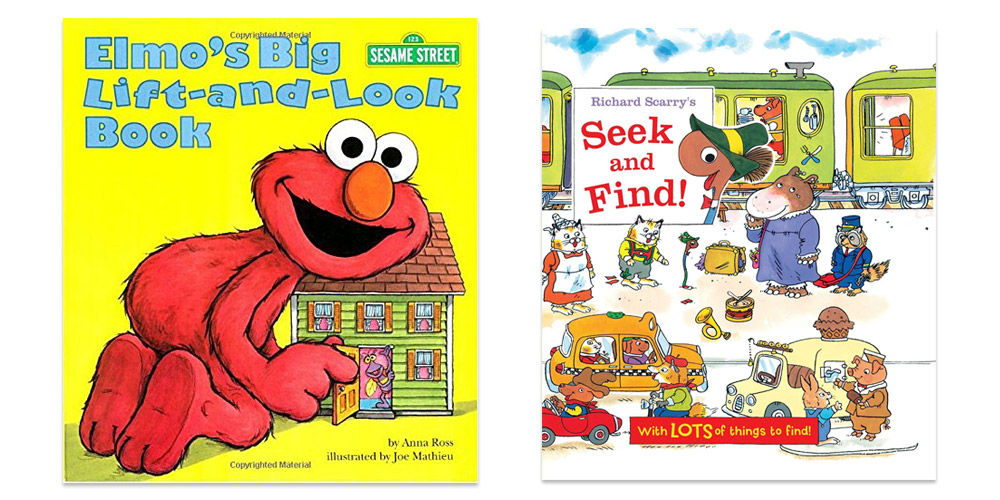 Finally, these lift-the-flap and seek-and-find books are perfect for engaging little ones and passing the time: Elmo's Big Lift-and-Look Book and Richard Scarry's Seek and Find!. In addition to every page hosting a ton of liftable flaps, Elmo's Big Lift-and-Look Book is filled with educational content from numbers, letters, shapes, and opposites. We've been enjoying this book for 2 years now (at home and while traveling) and it's amazing to see Bash's progress. While the Richard Scarry's Seek and Find! book is a new one for us to break out on the plane, we are huge Richard Scarry fans and know we won't be disappointed.
Happy reading!  Let us know: what are your favorite travel books and activities for entertaining kids during a long flight?