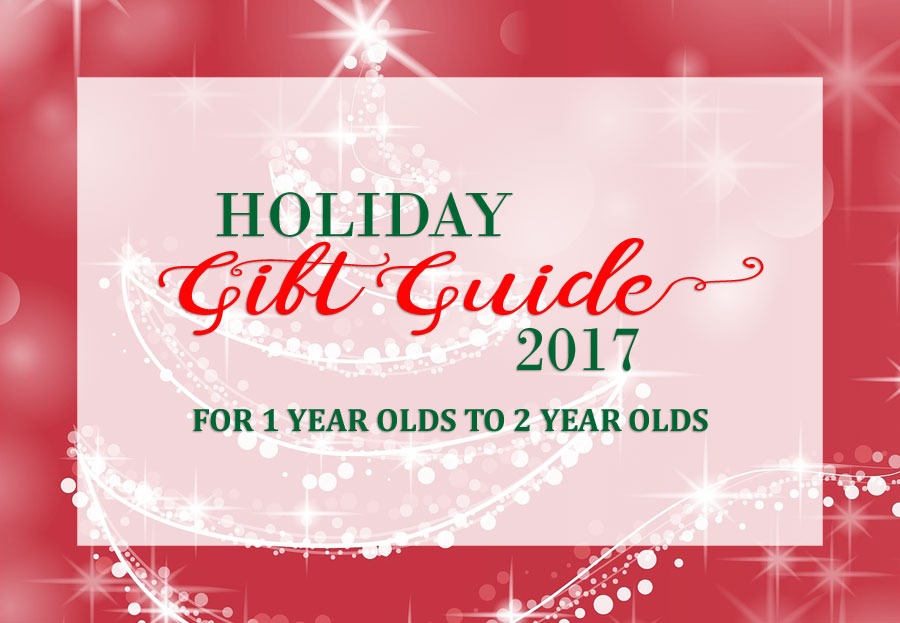 Welcome to the next installment of our Bash & Co. Holiday Gift Guide 2017! In this post, we are focusing on gifts for young toddlers aged 1 – 2 years old. For infant gifts, check out our previous post and stay tuned: more gift guides for the rest of the family are in the works.
Toddlers are super fun to buy presents for as they are into everything and anything! The selection of cute, nostalgia-inducing toys is overwhelming and it's easy to quickly run over budget trying to keep up with the latest and greatest. We like classic toys and gear that will keep your toddler entertained over the next few years. Our picks are all toys and functional items that Bash really started to get into starting at age 1 and continues to enjoy and find new creative uses today.
Stocking Stuffers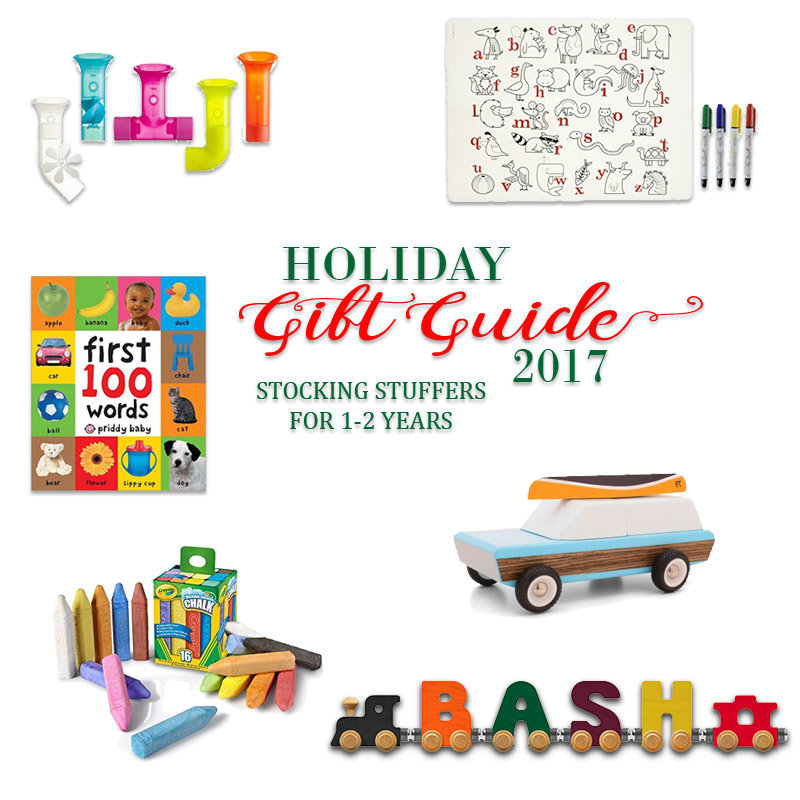 ---
Boon Bath Pipes, $11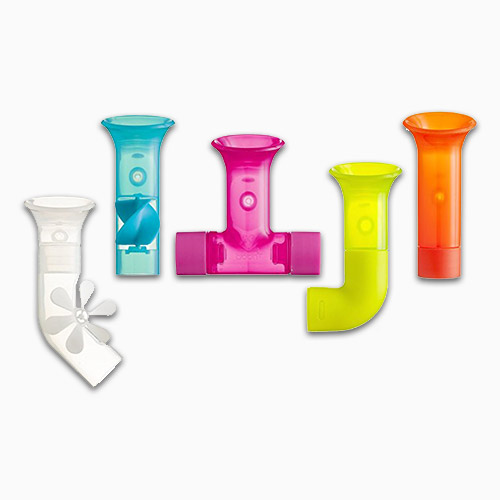 These make bath time so much fun! More importantly, they are quick drying…after 2 years, they've stayed mildew free (as opposed to our cute but short-lived bath squeezies).
---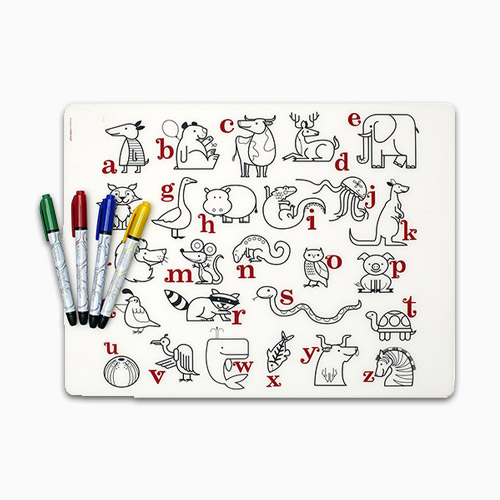 We carry this mat with us all the time for entertainment and easy finger food dining at restaurants. Their silicone dishes are also amazing: no worrying about plastic toxins but they are microwave and dishwasher safe.
---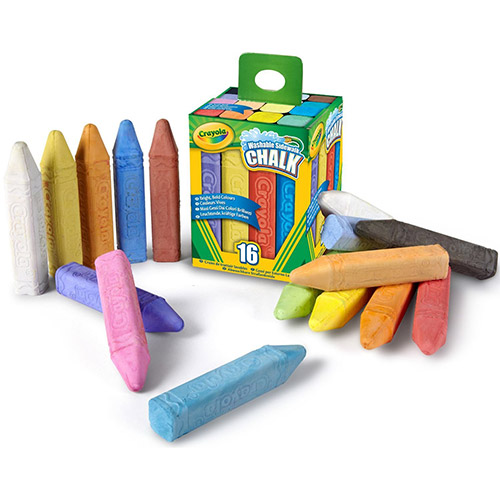 Get ready for spring with this outdoor staple. All summer long, I pretty much hauled around a box of chalk for on-the-go alfresco entertainment that's a hit with young Picassos of all ages.
---
NameTrains, $30 (varies)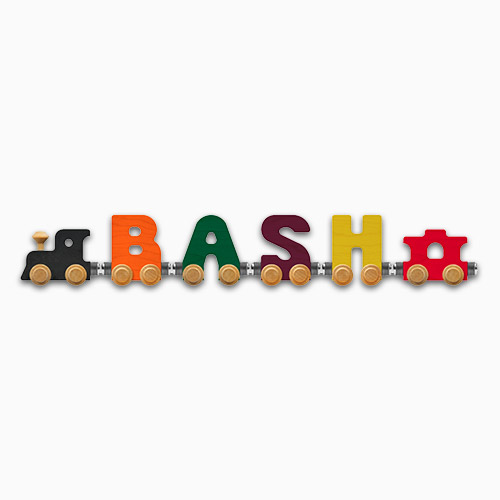 We received these cute name letters as a gift and Bash loves to add them to his trains. They add a little spice to an otherwise blah shelf.
---
First 100 Words, $5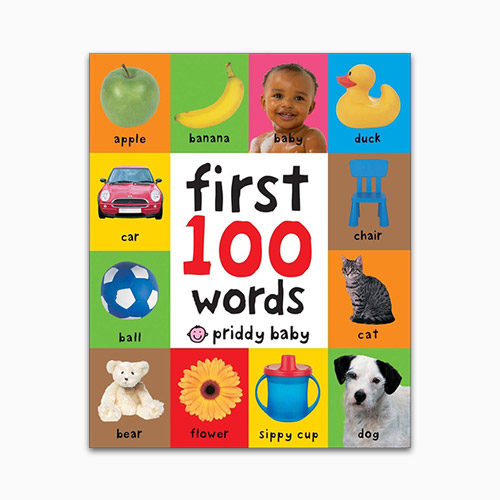 This colorful book is a great way to introduce a variety of everyday items to your toddler's burgeoning vocabulary.
---
Candylab Toys Cars, $25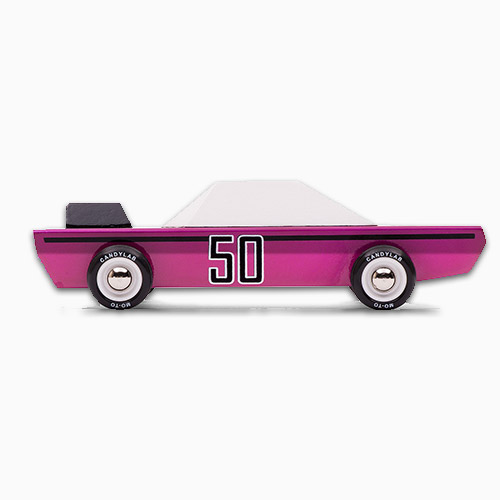 We love these solid, non-toxic, retro-styled cars that are great for daytime play sessions and look stylish on the shelf.
---
Holiday Outfits for Him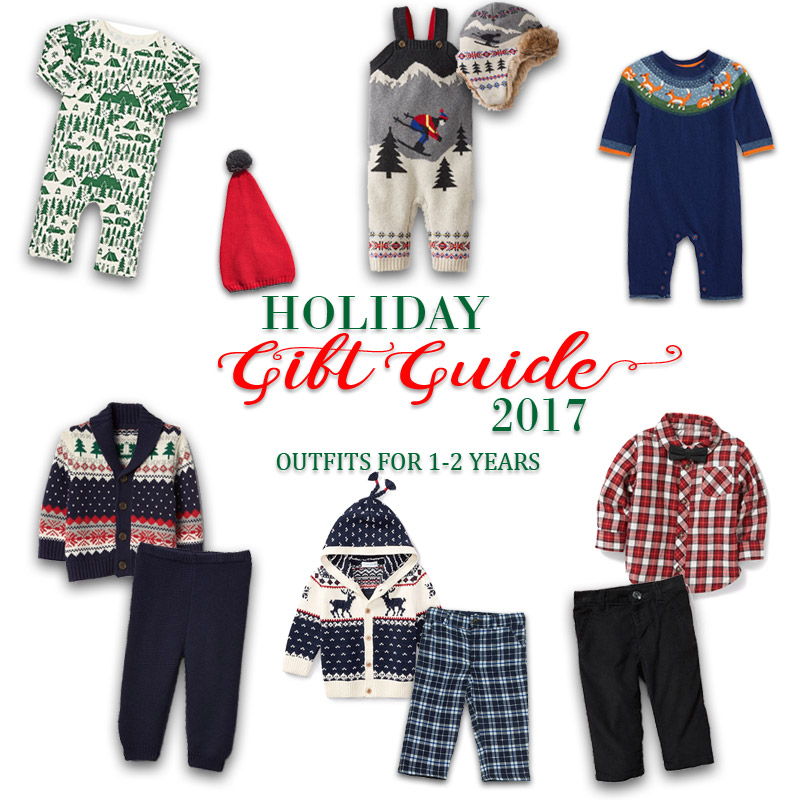 ---
Winter Water Factory Coverall, $54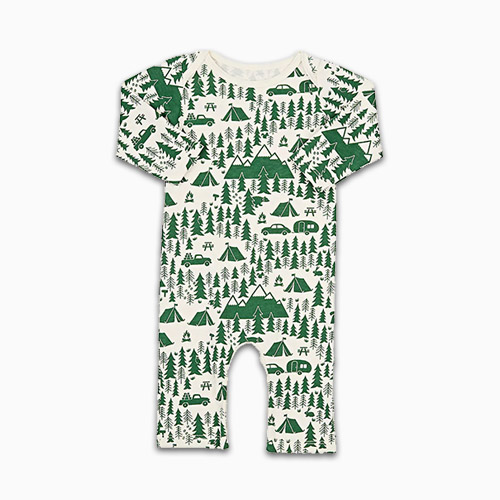 We love this romper's winter wonderland print – a mix of rugged camper meets hipster.
---
Gap Fair Isle Cardigan, $40 / Gap Garter Pants, $20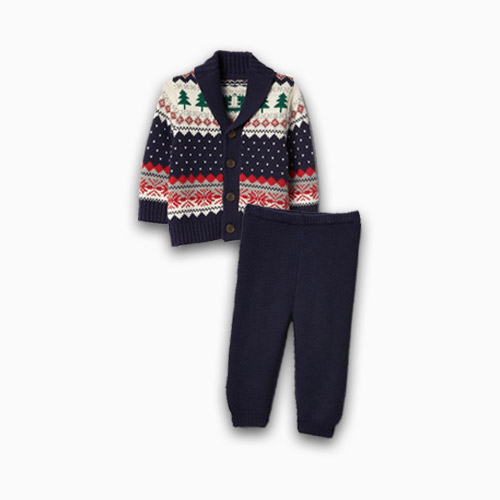 These winter knits will be super cozy by the fire and festive during playdates!
---
Mini Boden Fox Knit Romper, $52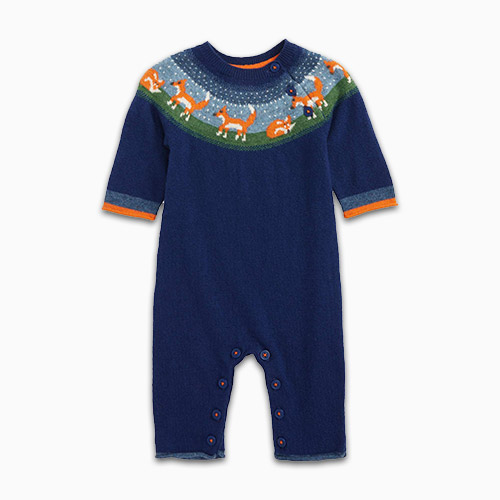 What kid wouldn't want to be "kissed by cashmere"?
---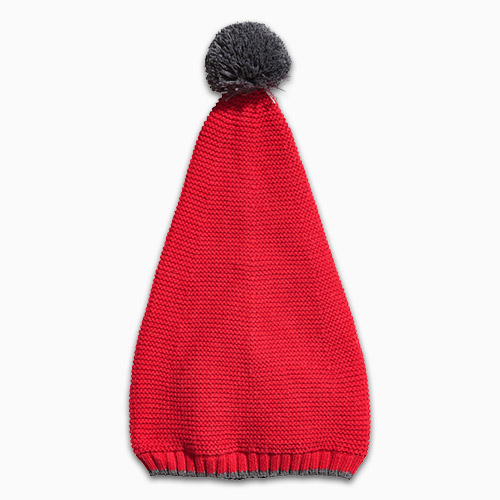 Perfect for a Christmas tree photo op or a meeting with Santa!
---
Old Navy Plaid Shirt and Bow Tie , $17 / Old Navy Slant-Pocket Cords, $15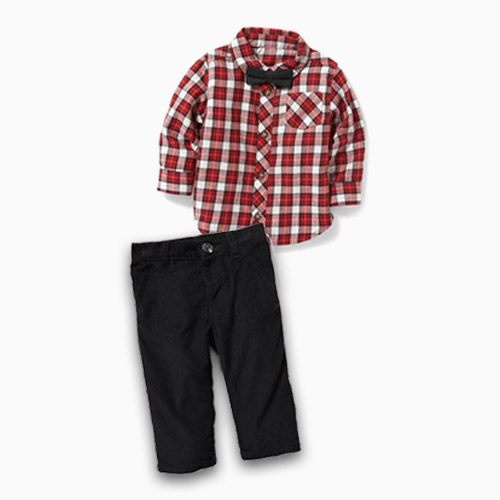 We can't get enough of babies in bow ties!
---
Ralph Lauren Baby Reindeer Sweater, $85 / Babycottons George Pants, $39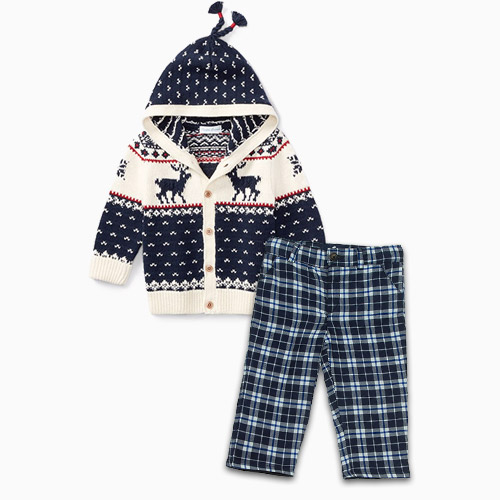 This cozy knit will be sure to spark some spontaneous caroling!
---
Hanna Andersson Skiers Overalls, $58 / Hanna Andersson Skiers Trapper Hat, $36
This is the perfect look for your mountain chalet adventures or just cozying up next to a roaring fire.
---
Holiday Outfits for Her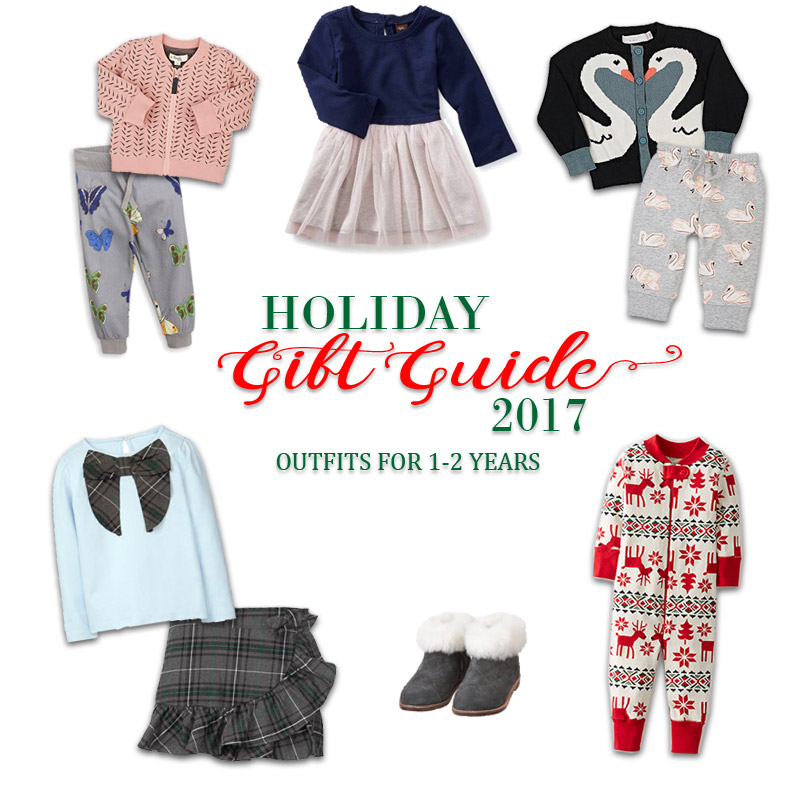 ---
Stella McCartney Swan Sweater, $105 / Stella McCartney Swan Pants, $76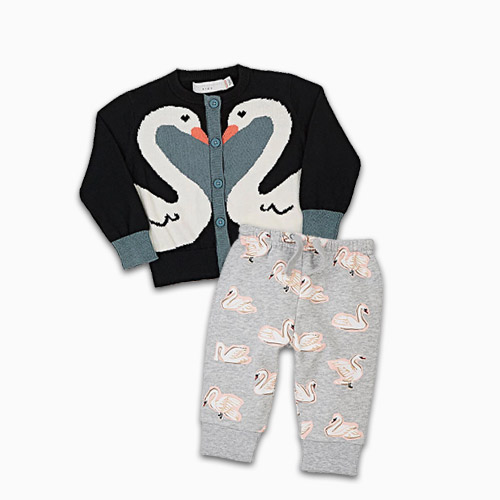 We love Stella McCartney's mini collection for girls and boys! I mean, how cute are these swans?
---
Bonnie Mob Bomber Jacket, $75 / Mini Rodini Butterfly Sweatpants, $70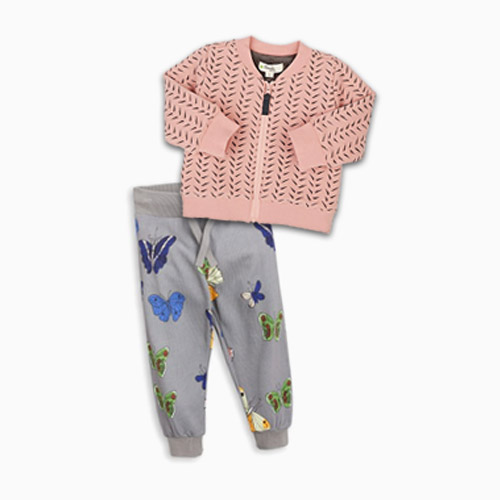 This outfit will have your little one oh so pretty in pink!
---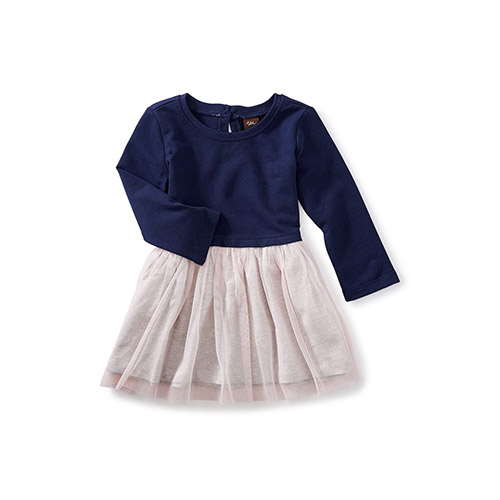 How can you pass up tulle for a little girl? And this one has a super soft lining to keep your toddler comfortable.
---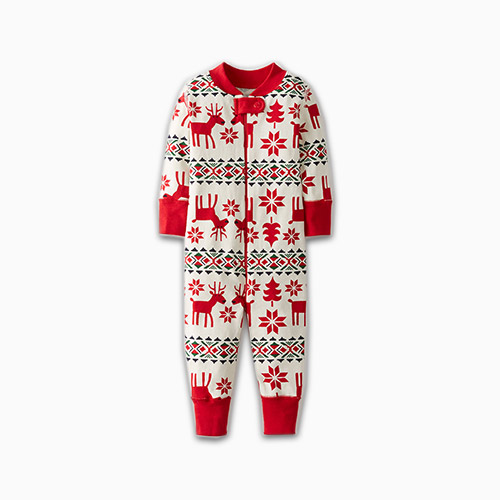 These organic PJs might have your little one lounging all day. Perfect for unwrapping presents, which may actually take all day!
---
Janie and Jack Ruffle Bow Top, $32 / Janie and Jack Ruffle Plaid Skirt, $42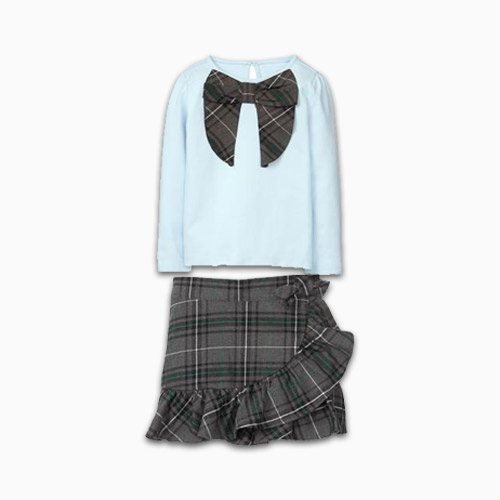 Your snow-princess will channel Elsa in this adorable Janie and Jack outfit.
---
Janie and Jack Faux Fur Trimmed Booties, $69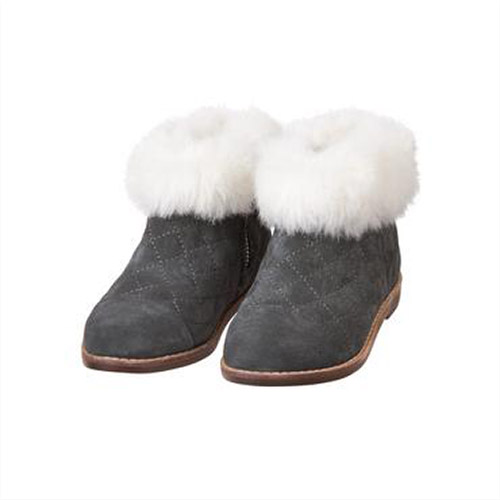 A pretty, quilted design and faux fur trim add a touch of winter charm….this is the epitome of winter wonderland!
---
Gifts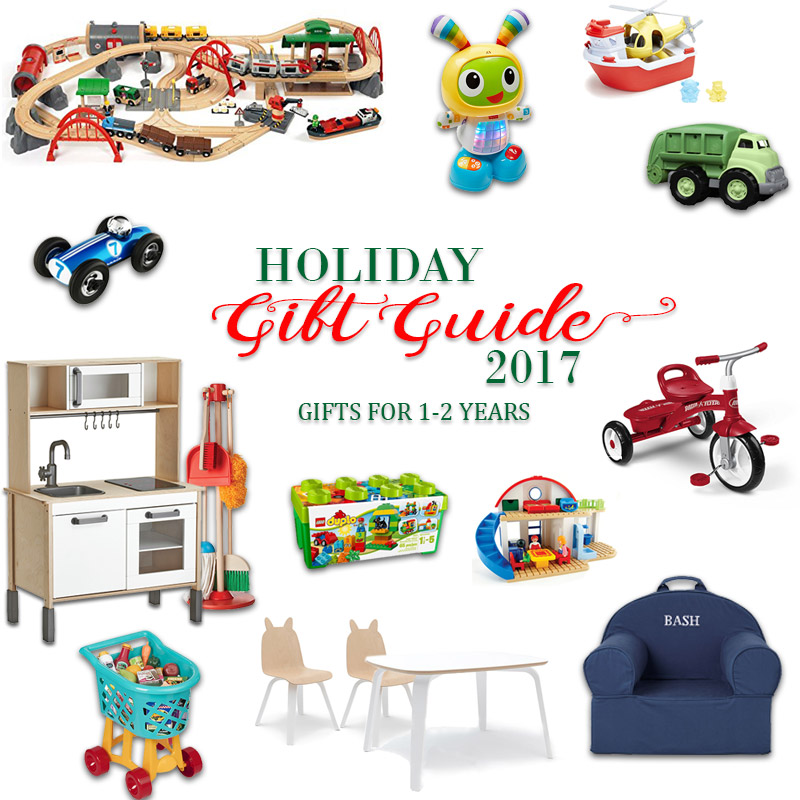 ---
Playforever Racecar, $48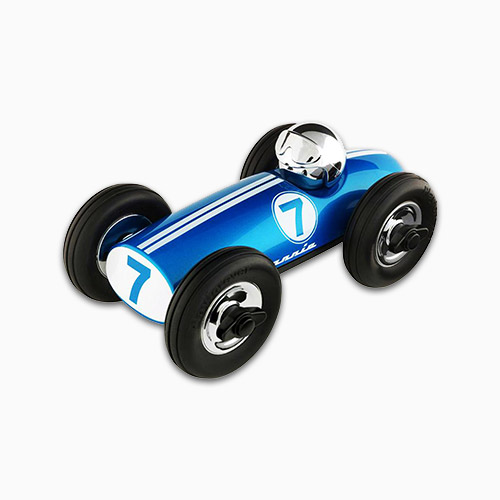 Bash loves to race these gorgeously styled cars and I'm pretty sure we are going to have these forever. Heirloom quality and style with kid-friendly finishes.
---
Brio Deluxe Railway Set, $200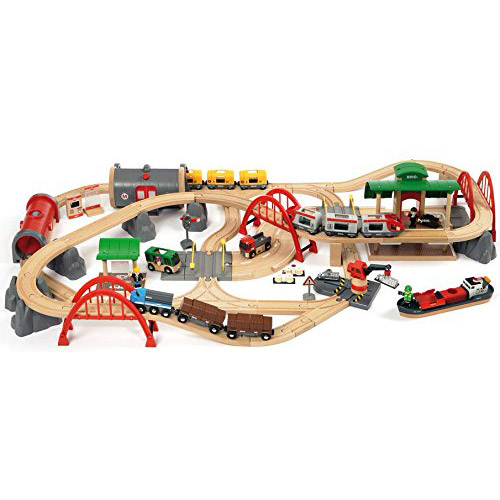 This Brio train set is extremely well made and the tracks fit together nicely and are smooth. We've added a few extension packs and accessories as I've had so much fun designing new tracks and now I love seeing Bash engineer his own tracks (great for fine motor skill development). The set is also compatible with Thomas the Train accessories (did you know there's a Thomas train named Bash?!) and Melissa and Doug train accessories.
---
Playmobil Home, $50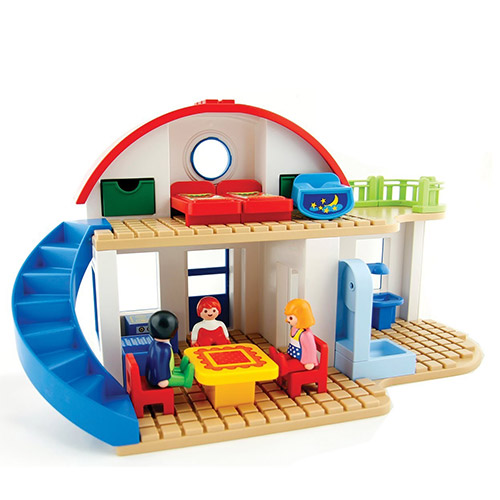 Bash loves these Playmobile sets for hours of pretend play. This dollhouse is a compact, gender-neutral set with ringing doorbell and flushing toilet.
---
LEGO DUPLO All-in-One-Box-of-Fun, $25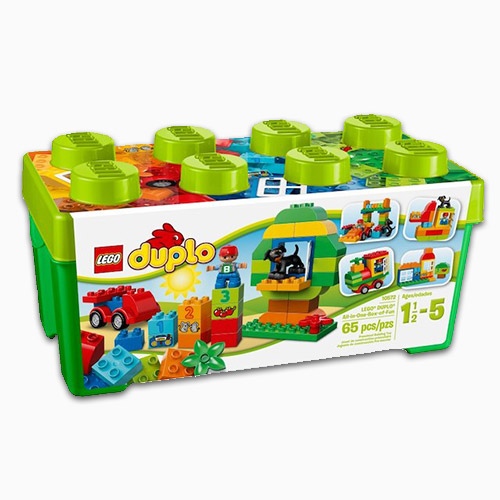 These first Legos are perfect for little hands and big imaginations.
---
Radio Flyer Red Rider Trike, $49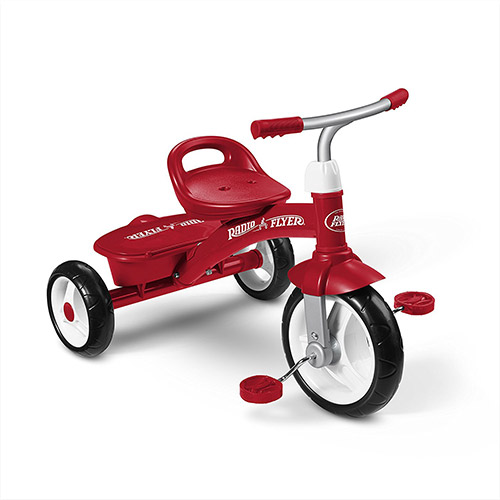 Although it's more suitable for 2 year olds than 1, it's never too early to get them on a trike. Bash couldn't reach the pedals for a long time, but that didn't stop him from powering it Fred Flinstone style.
---
Ikea Play Kitchen, $99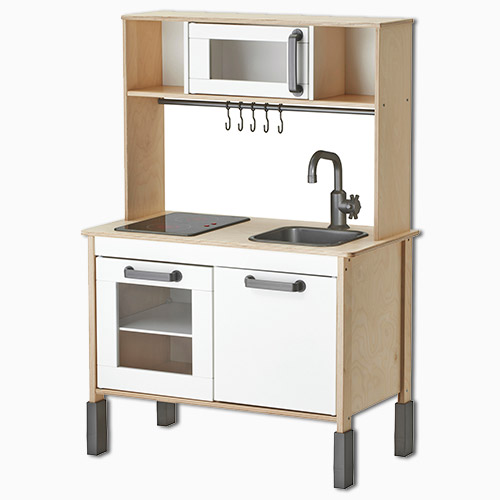 We've had this Ikea play kitchen for awhile and it's great for compact spaces. We put it next to the kitchen so we both can prepare dinner together. Bonus: tons of Ikea hacks online to further customize this kitchen!
---
Battat Shopping Cart, $19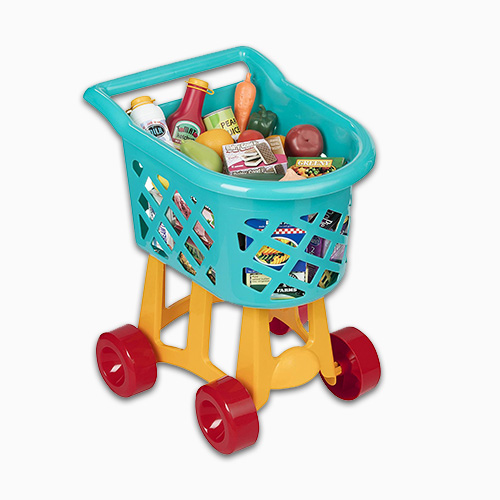 This is one well-loved toy in our house that gets used pretty much everyday. It keeps Bash busy hauling stuff from room to room and also makes for a great end of day cleanup cart! Since Bash has been playing with it since he was an early walker, I like that it's lightweight (in case of falls) but sturdy.
---
Melissa & Doug Sweeper Set, $23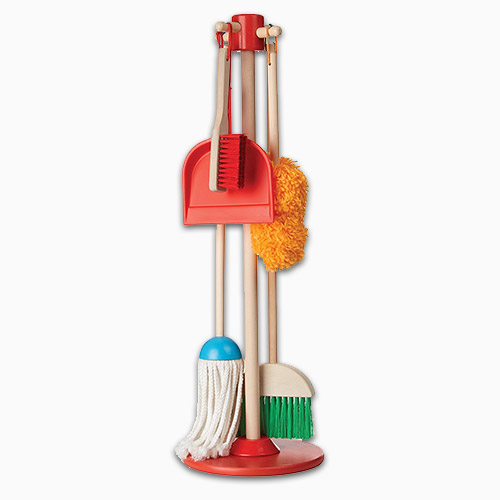 We keep this right next to Bash's play kitchen and now, when he spills his Cheerios, he just gets up and uses his dustpan and broom (oh so practical!). During playdates, Bash and his friends would go around the apartment sweeping – best playdates ever!
---
Fisher-Price Beat Bo, $34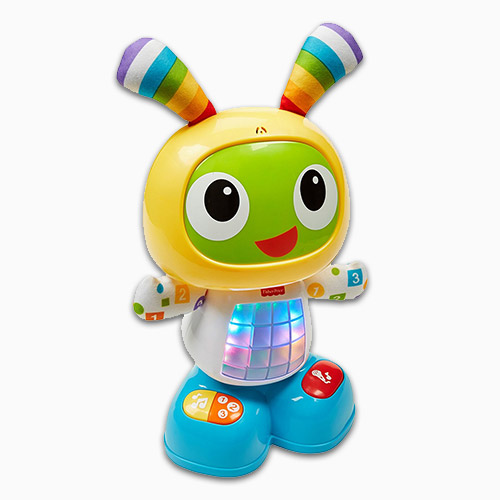 We received this as a gift for Bash's first birthday and he couldn't get enough of it from day 1. As a new toddler, he loved the lights and sounds and now, as a preschooler, he loves dancing and singing along with Beat Bo.
---
Green Toys Recycling Truck, $19 / Green Toys Rescue Boat, $25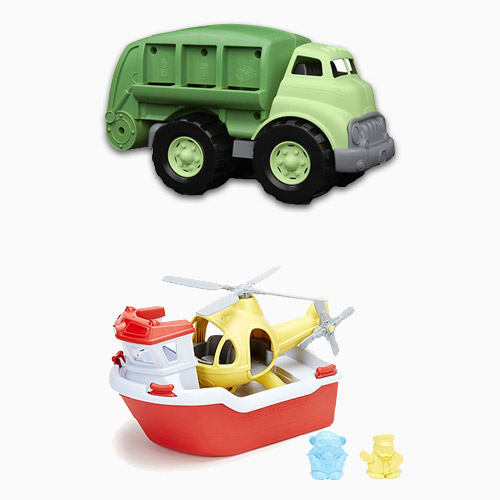 We love the Green Toys brand as they are made from 100% recycled milk jugs (free of BPA, PVC, and phalates). These vehicles are big enough for little hands (and safe for little mouths) and go from playroom to sandbox to bathtub.
---
Land of Nod Personalized Chair, $79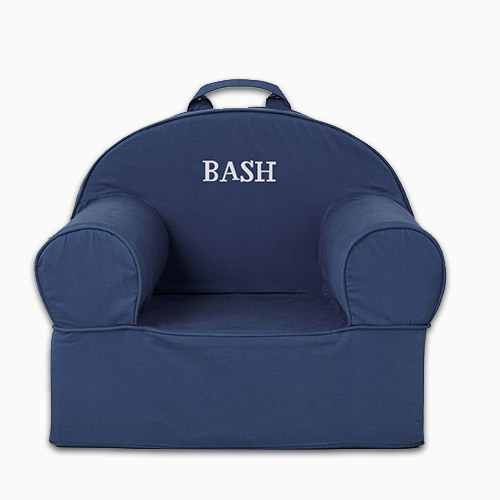 This was a gift from the grandparents and adds a cushy spot for a reading nook!
---
Oeuf Play Table, $269 / Oeuf Rabbit Chairs (set of 2), $226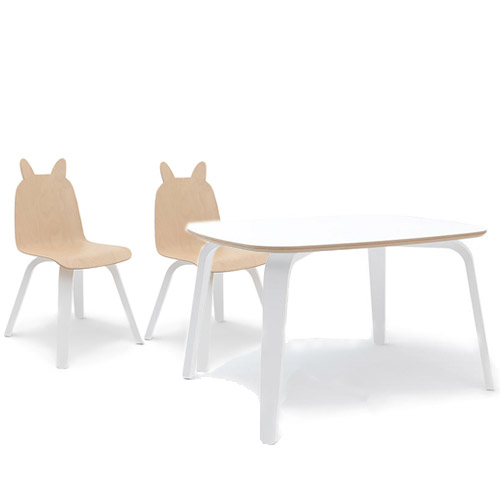 Oeuf makes the cutest clothes, toys, and furniture. We love this solid and easy to clean table (with rounded edges as a nod to safety) and adorable bunny or bear matching chairs.
---
I hope this Holiday Gift Guide is helpful….Happy Holidays!