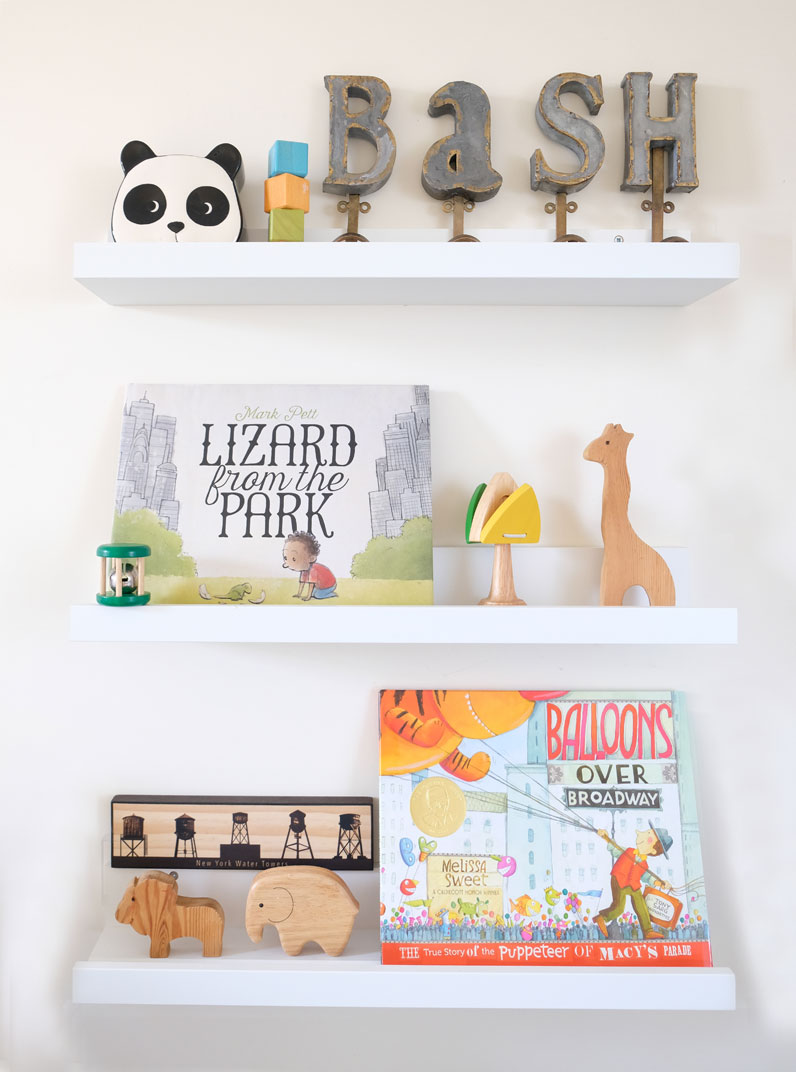 Happy (almost) Thanksgiving! We are excited to kick off the countdown to Turkey Day by sharing two "off the beaten path" picture books, Lizard from the Park and Balloons Over Broadway. While these books aren't directly focused on the story of Thanksgiving, both prominently feature the Macy's Thanksgiving Day Parade in NYC, making these year-round staples on our bookshelf (and, of course, on repeat throughout November). As we live on the Upper West Side (where the balloons are blown up the night before and the start of the parade), it makes these books extra special as they take place right in our own backyard.
What first drew me to Lizard from the Park was its soft, matte palate of muted greens and grays, a stark contrast from our shelf full of bold primary colors. There was something calming and soothing about the illustrations with my favorites on the page where a disguised Buster tries to blend into the crowds of NYC. The simplicity and softness of the illustrations are also reflected in the story. While one of the main characters happens to be a dinosaur, it's not a rough and tumble story. Rather, it's a sweet, imaginative story that follows the development of friendships. Every time we read this, Bash notices something new. I can't wait for him to see the big balloons on Thursday and maybe we'll spot Leonard and Buster (Sinclair's Dino balloon should fit the role) making their way to the deepest, darkest part of the park!
More than 40 million people worldwide watch the Macy's Thanksgiving Day Parade and those 40M+ should also read Melissa Sweet's fascinating true story, Balloons Over Broadway for a behind the scenes look at the early beginnings of the parade. Education.com summed up this book perfectly, "It's a history lesson, inventor's sketchbook, and inspirational story all rolled into one marvelous mixed-media masterpiece. Sweet's beautifully rendered true-life tale will have your child's imagination soaring to new heights!" I learned so much and I love how it focuses on Tony's insatiable curiosity and inventive problem-solving, great lessons that we hope to consistently foster with Bash. For a 2.5 year old, there's a lot of text; some of it we have to skip over or summarize using the detailed pictures. But the intricate illustrations and photographs capture and hold Bash's attention.
We hope you and your little ones enjoy these Thanksgiving books! Now, go get your gobble on and don't forget to tune in to the 91st Annual Macy's Thanksgiving Day Parade.