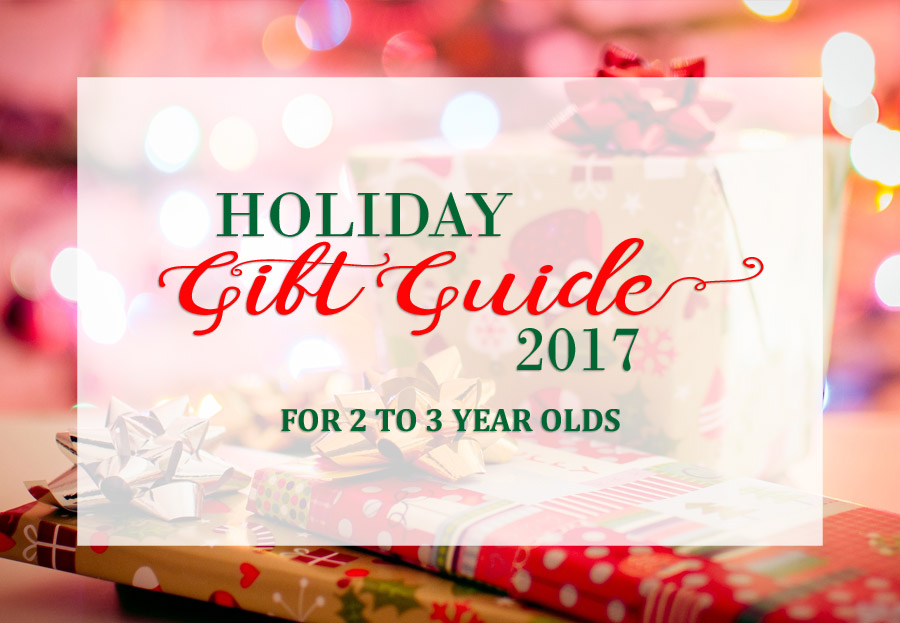 Thanks for checking back in with our Bash & Co. Holiday Gift Guide 2017! Today, we are sharing our favorite gifts for older toddlers aged 2 – 3 years old. These are all gifts we got for Bash last holiday season right before he turned 2 and throughout this year. The 2s won't be so terrible with these engaging toys that will keep your little one busy and entertained for hours.
Check out our other 2017 holiday gift guides: infant (0 – 1 year old) gifts and young toddler (1 – 2 years old) gifts.
Stocking Stuffers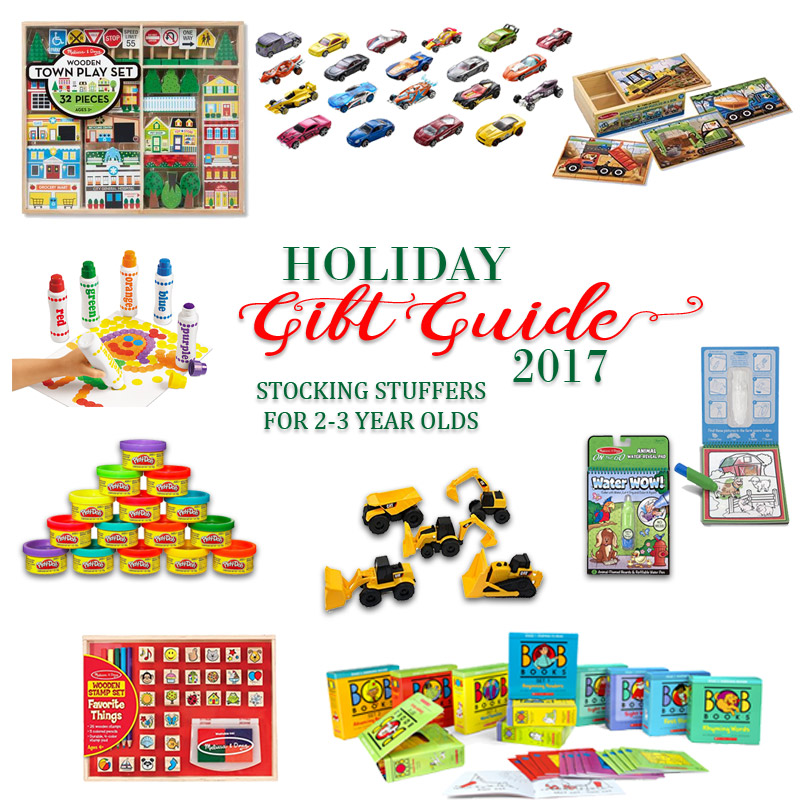 ---
Travel Play-Doh, $6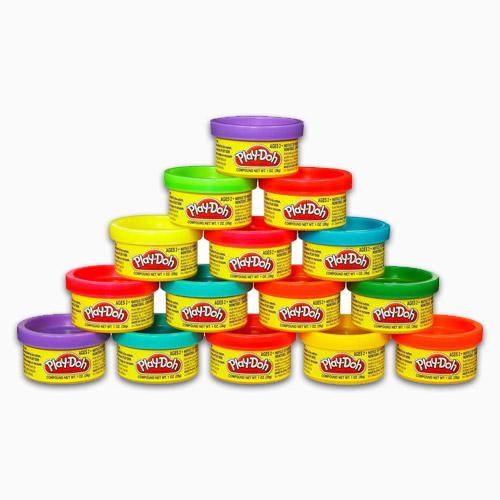 These mini sized tubs of Play-Doh are great for travel. We usually keep one or two stashed in bags for easy entertainment at restaurants for on-the-go fun.
---
Dot Art, $15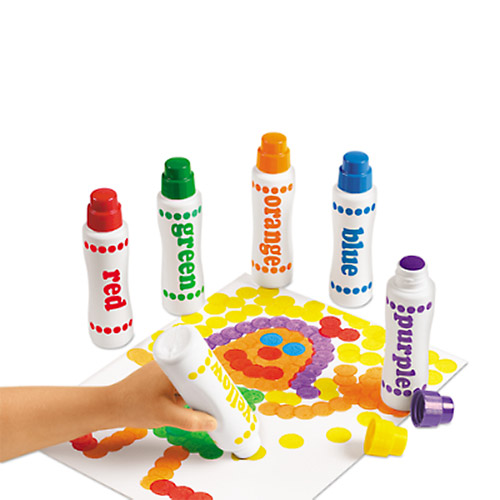 I like to call this painting without the mess! A great at-home activity that's easy to set-up and clean-up and fun for the kiddos.
---
Hot Wheels, $19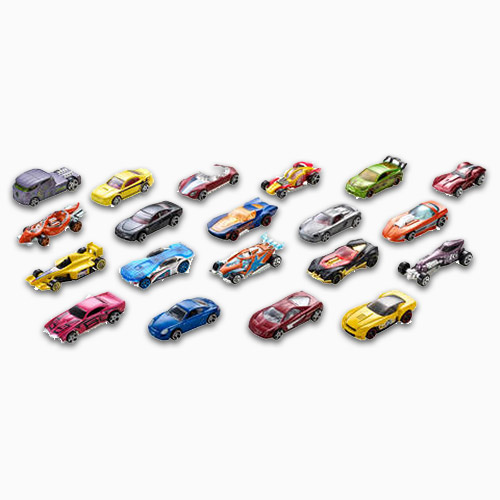 Bash can't get enough of these mini cars and trucks. I'm pretty sure I have at least one or two of these in every single bag as they are also great on the go. Pro tip: for easy clean-up, store them in a clear thread spool organizer.
---
Melissa and Doug Town Accessories, $24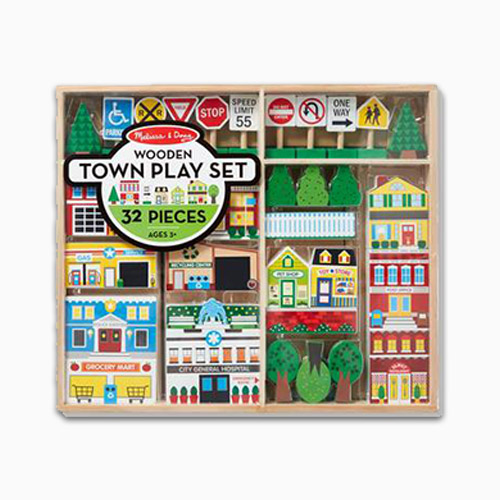 Add on to your basic building blocks with these town accessories. Bash particularly loves the road signs as he thinks he's getting his drivers' license next year.
---
Stamps, $11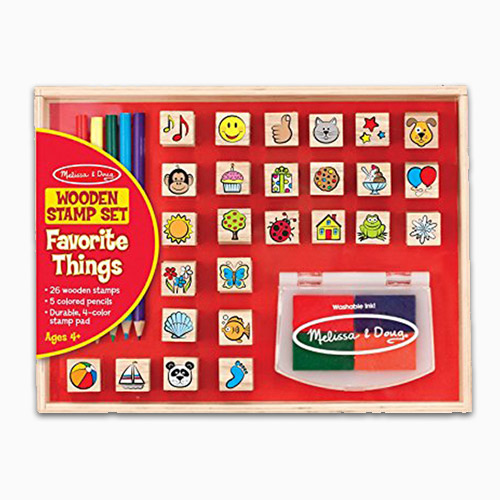 You can't go wrong with a stamp set! Use them for cards, artwork, and "temporary tattoos!"
---
Puzzles, $10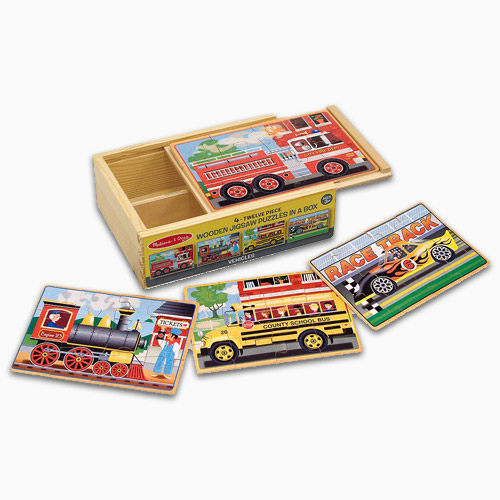 If you are looking for the next step up from the chunky board puzzles, try these mini 12-piece puzzles. We've also found they are a great travel companion for long flights as they are easy to pack up in ziplock bags and are small enough for the seat-back table.
---
My First BOB Books, $11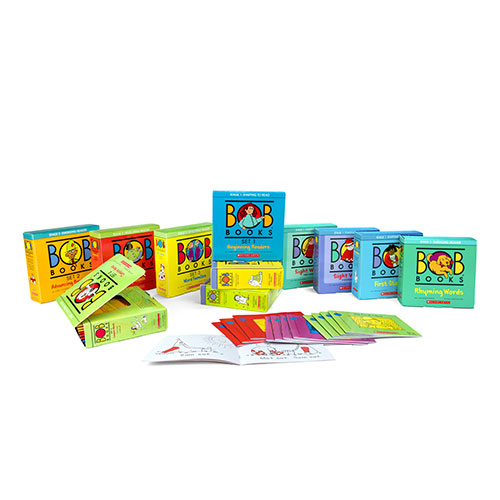 These sets offer a great introduction to letters, sight words, and vocabulary building to help build your little one's literacy skills.
---
Water WOW, $11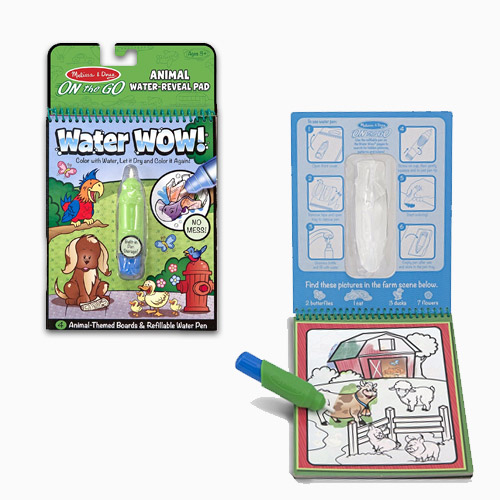 More "painting" without the mess and these are reusable! These are another one of our favorites for on-the-go entertainment and we always keep a pack in the car.
---
Caterpillar Mini Construction Vehicles, $6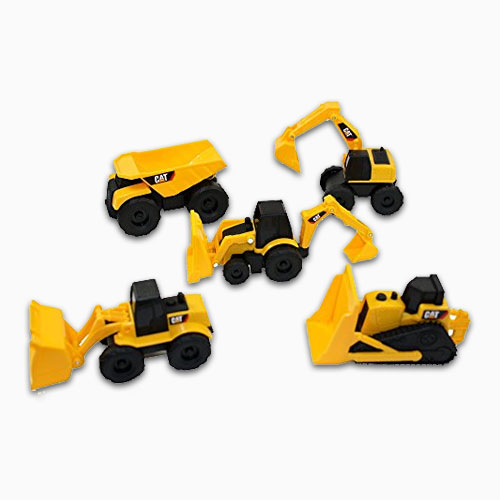 Not a day goes by where we don't play with these. We picked these up on a whim during a trip to San Francisco to make sure we had some new toys in the hotel and he's been playing with them non-stop.
---
Holiday Outfits for Him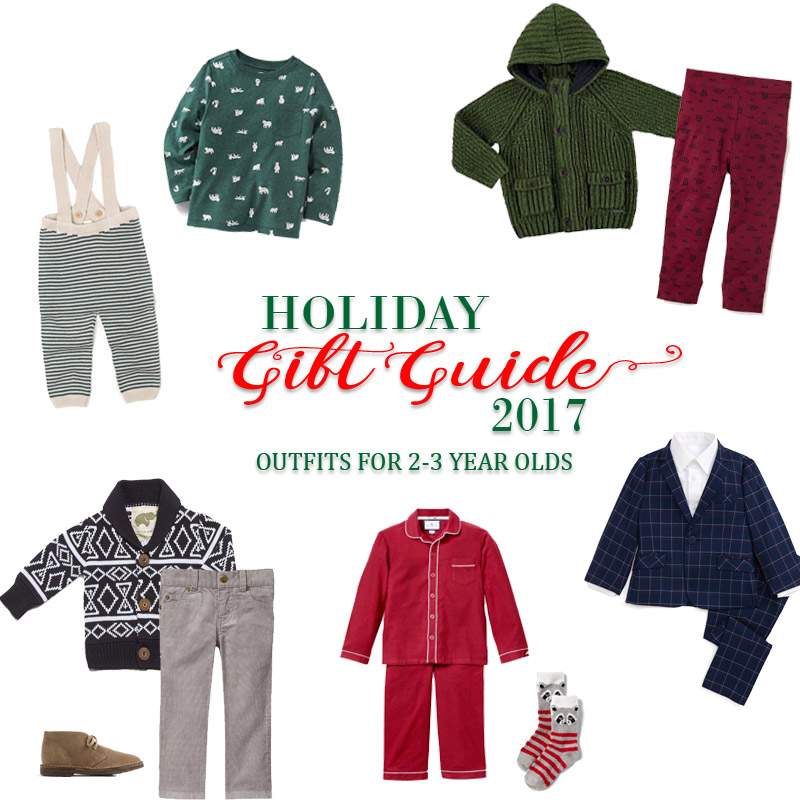 ---
Spearmint Love Kids Knit Pants, $64 / Old Navy Printed Crew-Neck Shirt, $10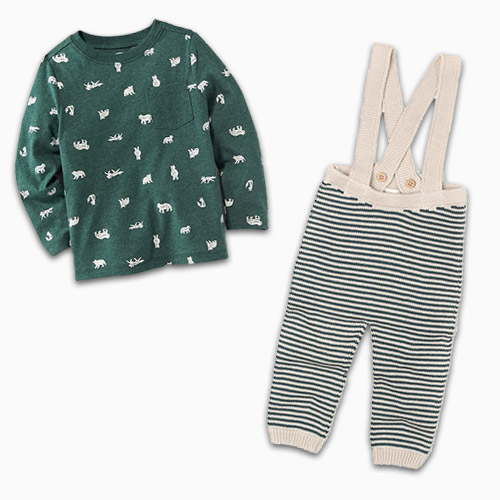 Paired with some green Hunter boots, we love this foresty look for some old fashioned Christmas tree shopping.
---
Mayoral Hooded Cardigan, $42 / Old Navy Boy Leggings, $15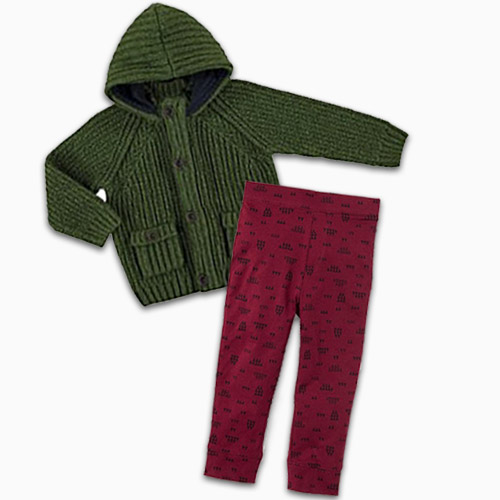 We like this hipster take on the classic red and green look.
---
Monica and Andy Apres Ski Cardigan, $72 / Janie and Jack Corduroy Pants, $39 / J.Crew MacAlister Boots, $88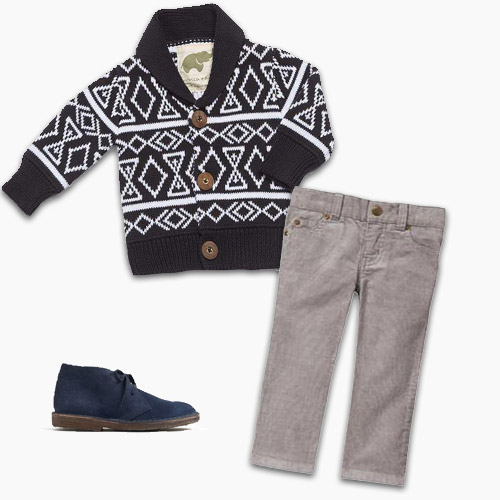 He'll be flexing his muscles as a true mountain man in this apres-ski chic look!
---
Appaman Mod Suit, $95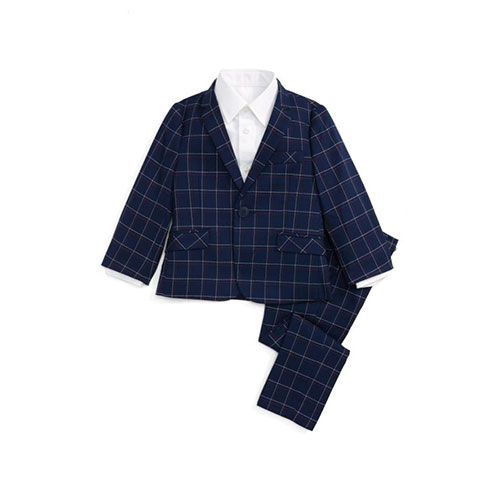 Appaman has the best boys' suits for special events. And with a variety of fabrics and styles ranging from classic formal event looks to modern plaid and velvet looks, they have your little one covered for all of his social engagements.
---
Petite Plume Flannel Pajamas with Piping, $58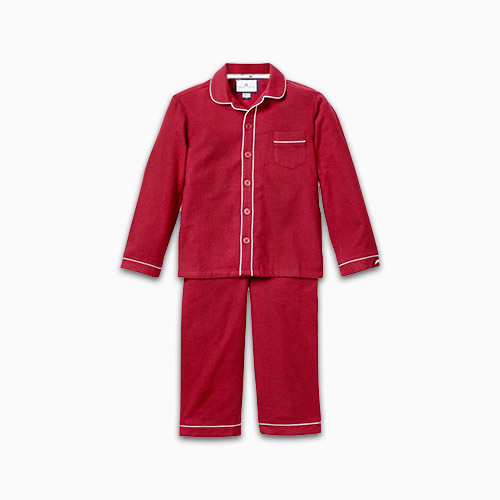 Cozy and stylish, perfect for Christmas morning!
---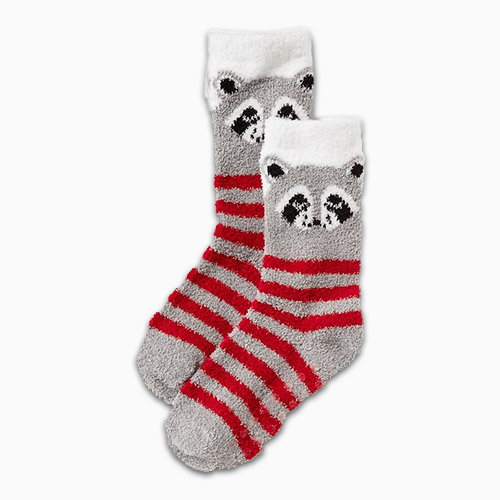 And don't forget to keep those tootises toasty warm with these cuties.
---
Holiday Outfits for Her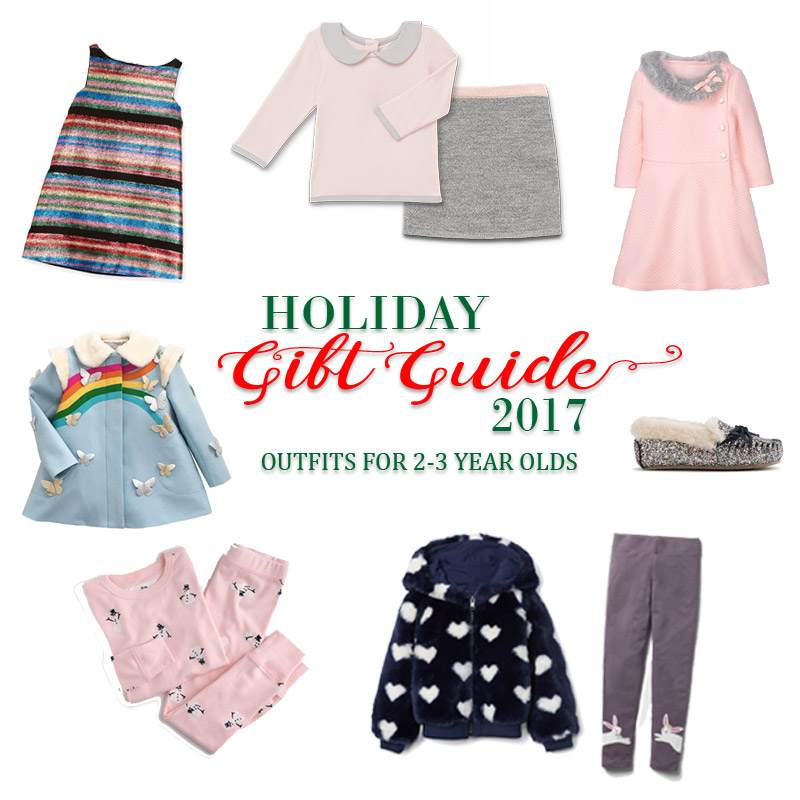 ---
Sasha and Lucca Alpaca Skirt, $40 / Sasha and Lucca Alpaca Skirt, $63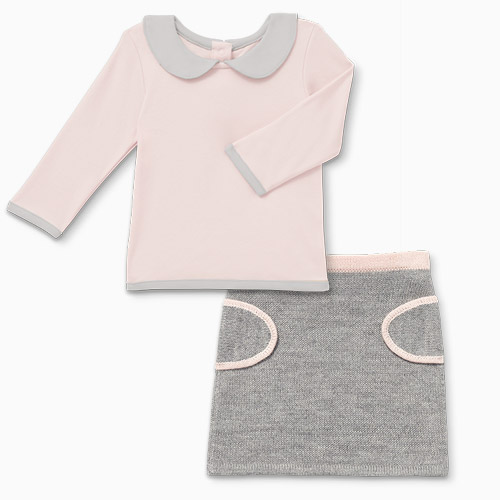 We love Sasha + Lucca's cozy winter collection. This alpaca skirt is super soft, especially with its Pima cotton lining. This is definitely the cutest holiday outfit that will be sure to inspire lots of cuddles.
---
MILLY Minis Shift Dress, $200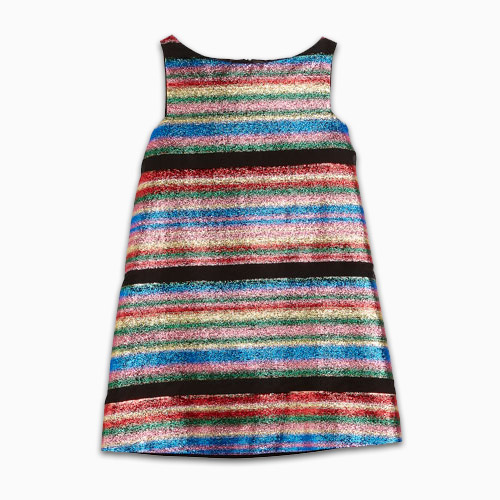 How cute is this striped Lurex dress for your upcoming party season? Pair it with some black tights and bright mary janes and top it with a shaggy black faux fur jacket for some serious 'tude!
---
Janie and Jack Faux Fur Quilted Dress, $60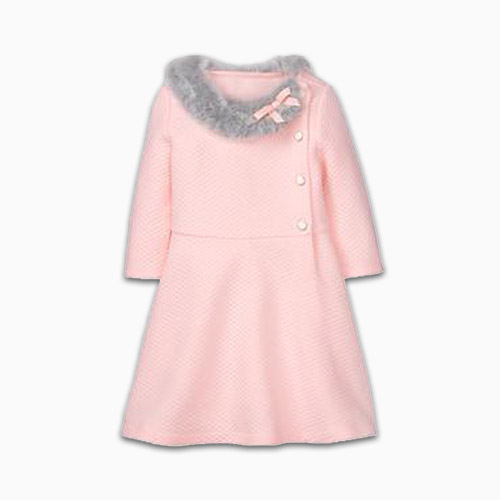 She's pretty in pink in this dress that's perfect for an Eloise Holiday Tea at the Plaza!
---
Little Goodall Rainbow Jacket, $200
Your toddler will definitely be the shining light in this adorable coat. And, the lining is to die for!
---
Gap Cozy Heart Hoodie, $88 / MiniBoden Applique Leggings, $26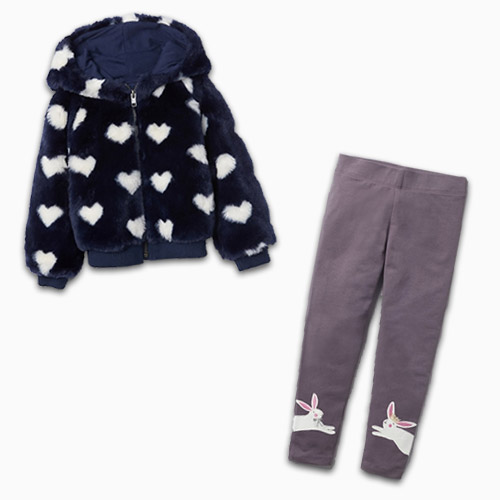 This hoodie and leggings combo takes athleisure to the next level.
---
J.Crew Snowman Pajamas, $30 / J.Crew Shearling Lodge Moccasins, $27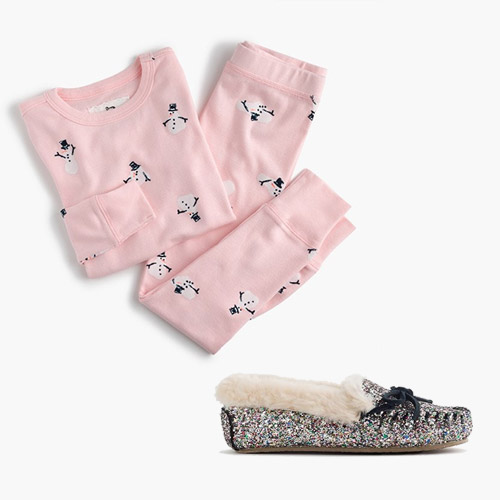 We love these wintery pajamas, especially when paired with some glittery slippers.  (Bash actually has these PJs in blue and loves finding all of the snowmen!)
---
Gifts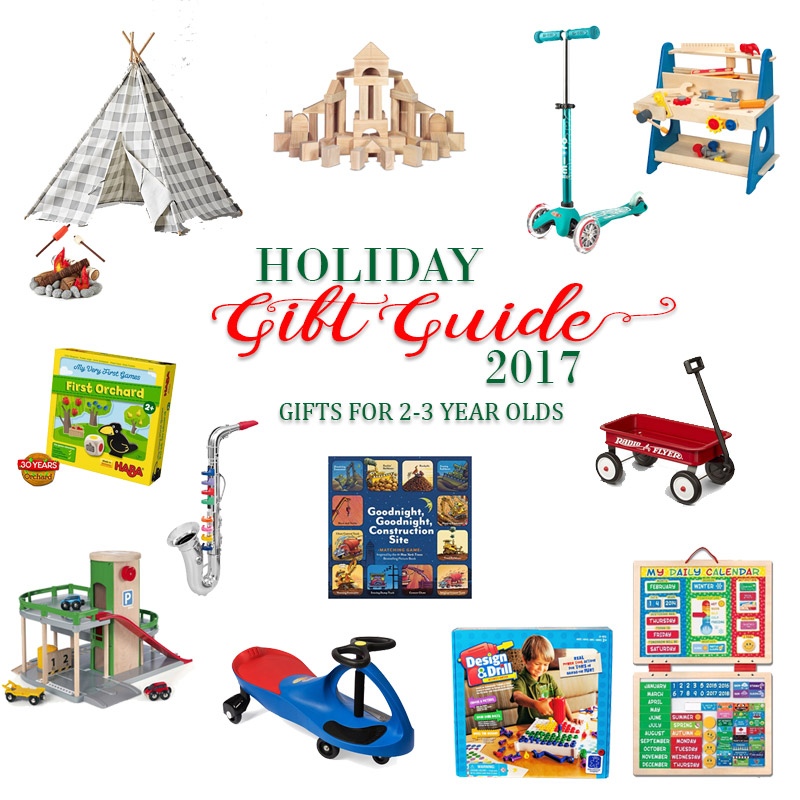 ---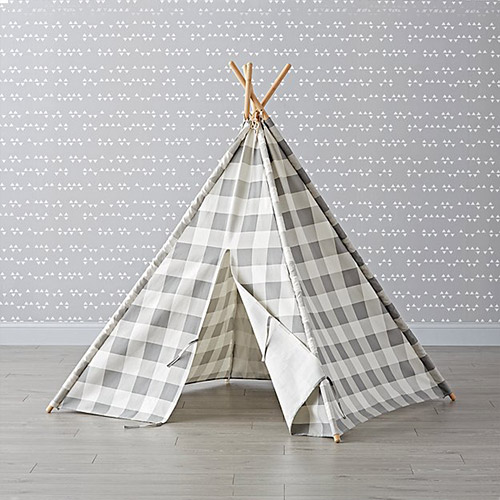 After spending a lot of time building forts from cushions and blankets, we figured it would be worth it to invest in a cute, easy to set up playhouse. Bash loves his play tent (which is also pretty easy to store). There are so many cute options to suit any décor and style. Toss in a few pillows, a furry sheepskin, and a plush campfire to complete the look.
---
S'more the Merrier Campfire Set, $55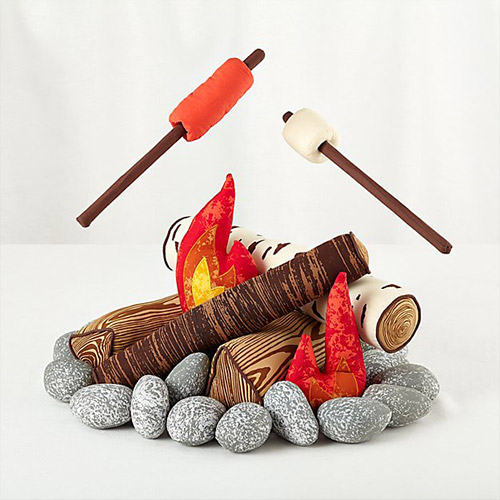 Accessorize the play tent with this toasty plush fire.
---
Microkickboard Mini Deluxe Scooter, $72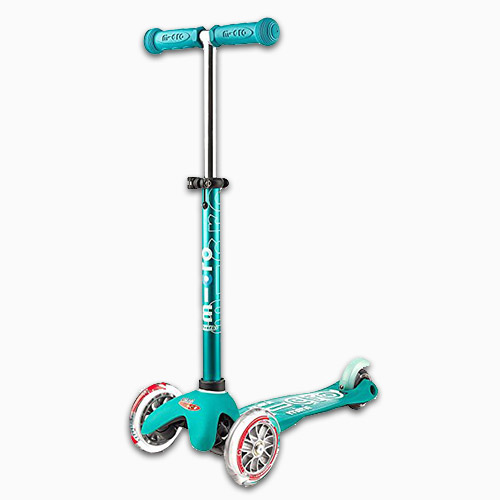 They'll feel like a big-kid riding this scooter around town — and it provides a nice solution to that in-between stage when they're getting too big for a stroller but aren't ready for long walks on their own. They also make a version with a detachable seat, but since we already had a few ride-on toys, we opted for the basic scooter model.
---
HABA – First Orchard, $26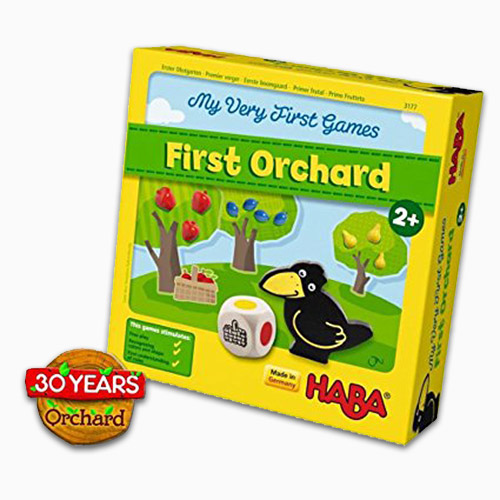 Bash received this as a present for his 2nd birthday. Initially, I was skeptical that he would actually understand how to play, but he picked it up on the first attempt. I loved that he immediately connected with the concepts of "turns" and teamwork (as everyone works together to fill the community basket with fruit).
---
Brio parking garage, $56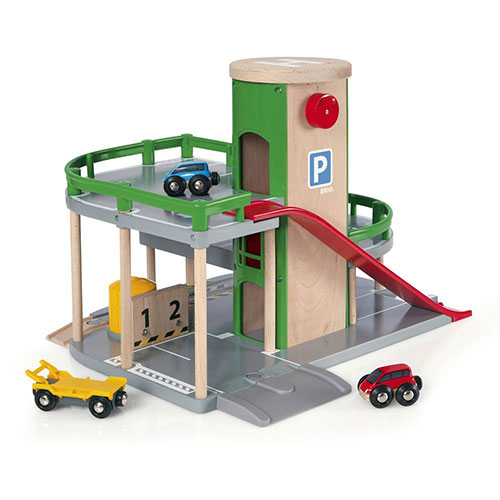 Another 2nd birthday gift, this parking garage and its crank-based elevator keep Bash occupied for hours on end! This works perfectly with his collection of Hot Wheels and connects to the Brio train set.
---
Radio Flyer Wagon, $20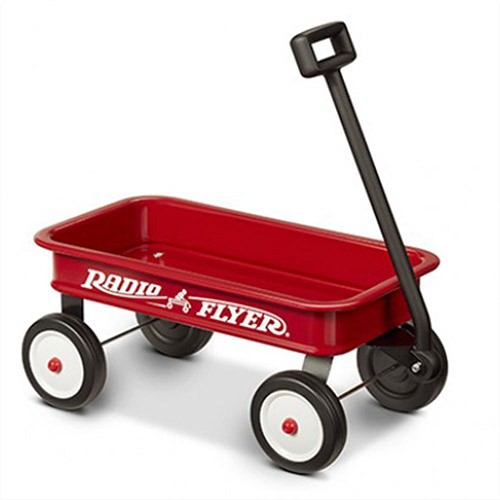 This is great as a standalone gift or as cute way to pile on a bunch of gifts. Along with his shopping cart, Bash likes to use his wagon to haul around his car collection. Recently, we've fastened this mini wagon to his tricycle so he can pretend he's the delivery man.
---
Plasma Car, $55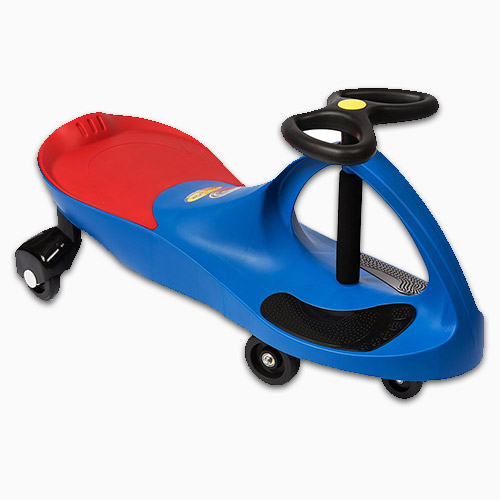 We have this at the grandparents' house and this is such a hit (with both Bash and adults)! We love hosting family races as these definitely bring out the kid in everyone.
---
Design and Drill, $31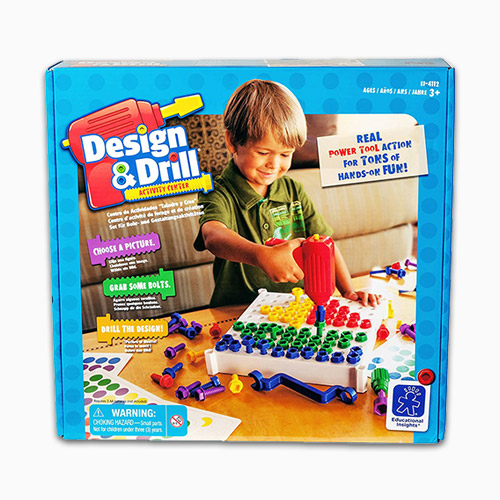 This is a great introduction to STEM and helps improve fine motor skills. Initially, Bash was super excited about using "power tools", and now he's getting into replicating patterns and engineering his own designs.
---
Melissa and Doug Daily Calendar, $16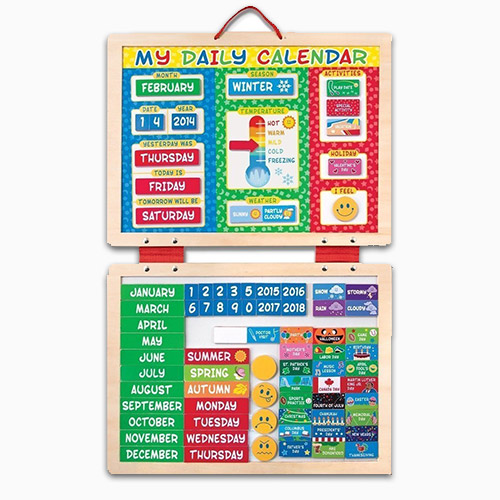 We got this right before we started preschool to help ease Bash into the concept of routines. We usually start our day with breakfast and our "calendar work" to teach concepts of seasons, days / months / years, and holidays, while also previewing the day's activities.
---
Hape Toolbench, $75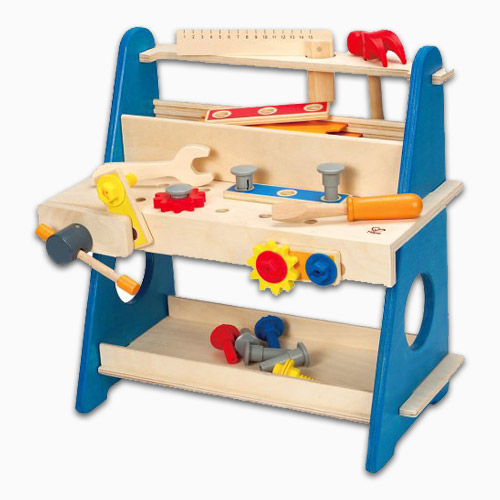 This is a great mini wooden toolbench that's perfect for little hands and small spaces. It can easily fit on a tabletop or we keep ours on the floor for easy reach.
---
Goodnight, Goodnight, Construction Site Matching Game, $11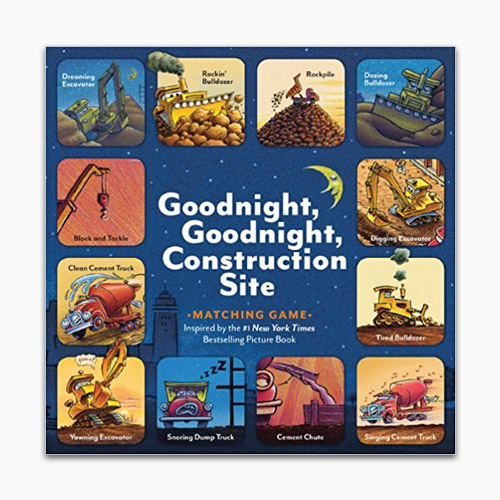 These matching games are great for improving memory. We got this set as Bash loves the corresponding book, but they come in all sorts of characters / themes.
---
Melissa & Doug Wooden Blocks, $47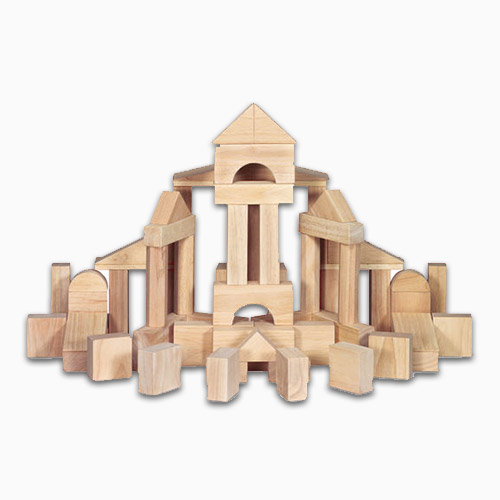 These blocks are such a classic and perfect for little builders. Bash started getting more into his blocks just a few months after turning 2. They are great for building towers, serve as makeshift bowling pins, and stand-ins as buildings and garages for his cars.
---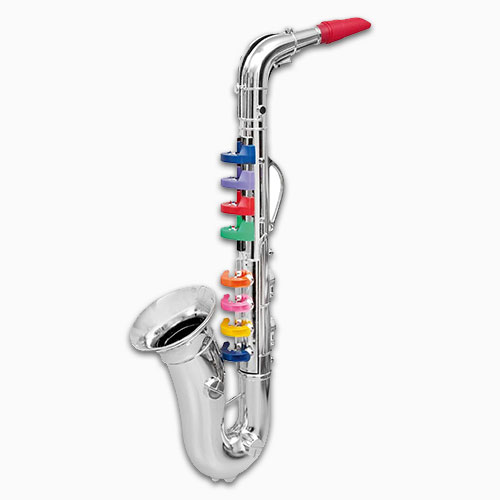 Musically-inclined little ones will delight with this toy that produces real saxophone sounds. We got this as a birthday gift for a friend and they both loved putting on concerts for us moms during our playdates.
---
Happy Holidays!