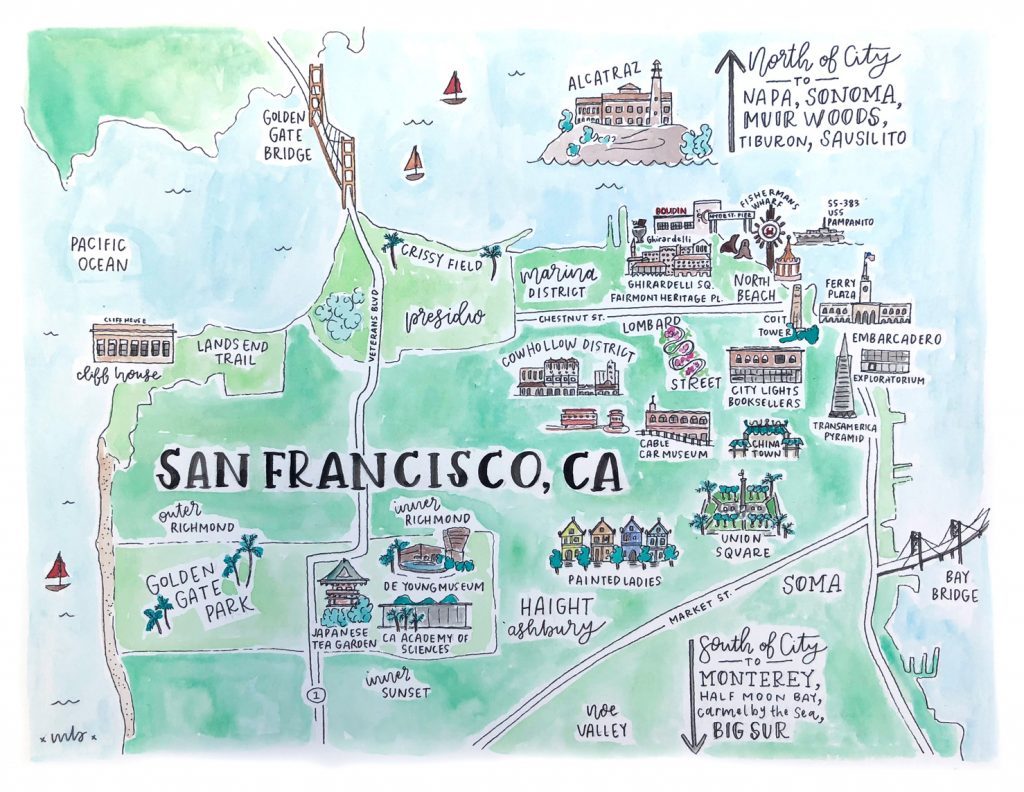 With Nick's family living on the West Coast, we always make an annual pilgrimage to California.  For the past few years, we've been meeting them in San Francisco for a mini vacation, exploring the Bay Area and Monterey Peninsula. We typically spend about 1.5 – 2 weeks split between San Francisco's city sights and a week in the Monterey Peninsula (Monterey, Carmel-by-the-Sea, Carmel Valley, and Big Sur).  And with toddler in tow, the city and ocean-side mix gives us plenty to entertain the little one!
While we've been very used visiting the Bay Area as adults (from college scouting tours as a high school senior, Nick and I had our first Valentine's Day in Carmel after the "meet the parents" visit, one of our best birthday presents to my Dad was golfing at Pebble Beach, and I even had my bachelorette party in Napa / Sonoma), we've rediscovered tons of gems, as it's such a great place to visit with kids, too!  San Francisco has fantastic museums, lots of green spaces to burn off that energy, and so many fun sights to take in for young kids.  And if that's not enough, there are so many great day trips or weekend excursions within a few hours drive outside of the city.  Here are some of our favorite kid-friendly things to do in San Francisco!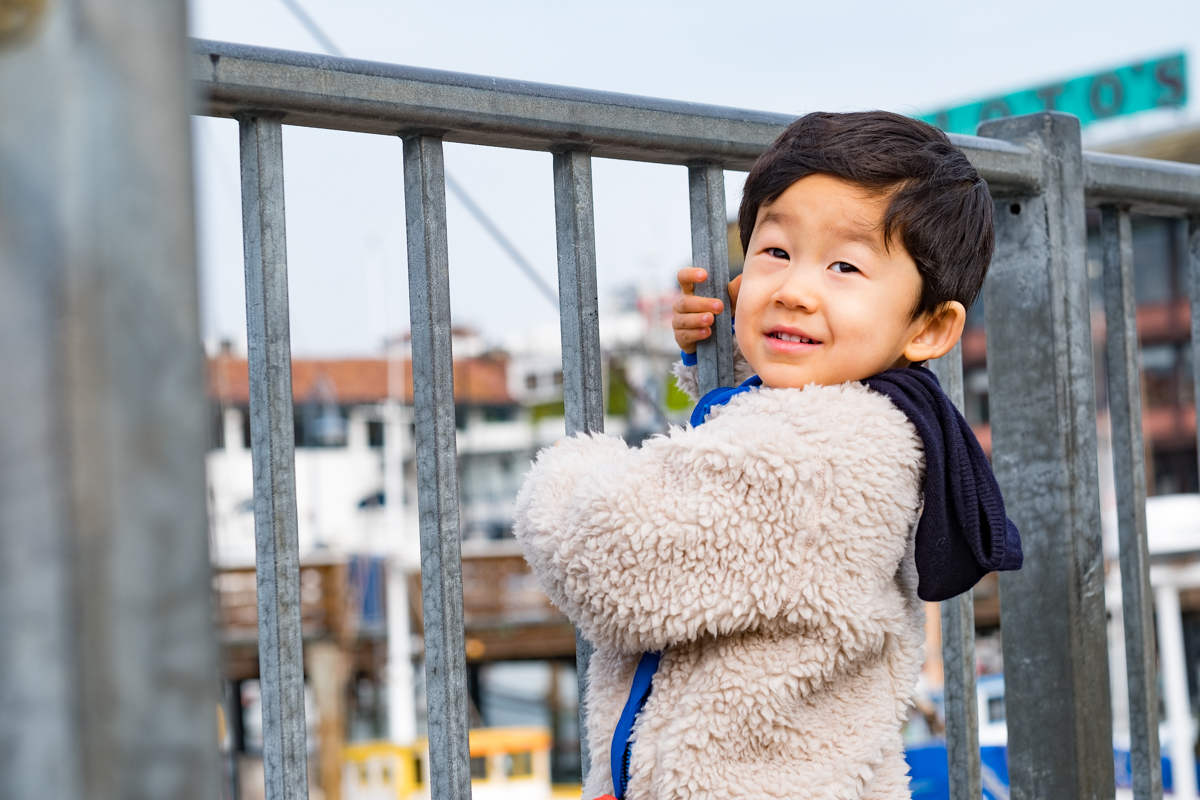 San Francisco – Where to Stay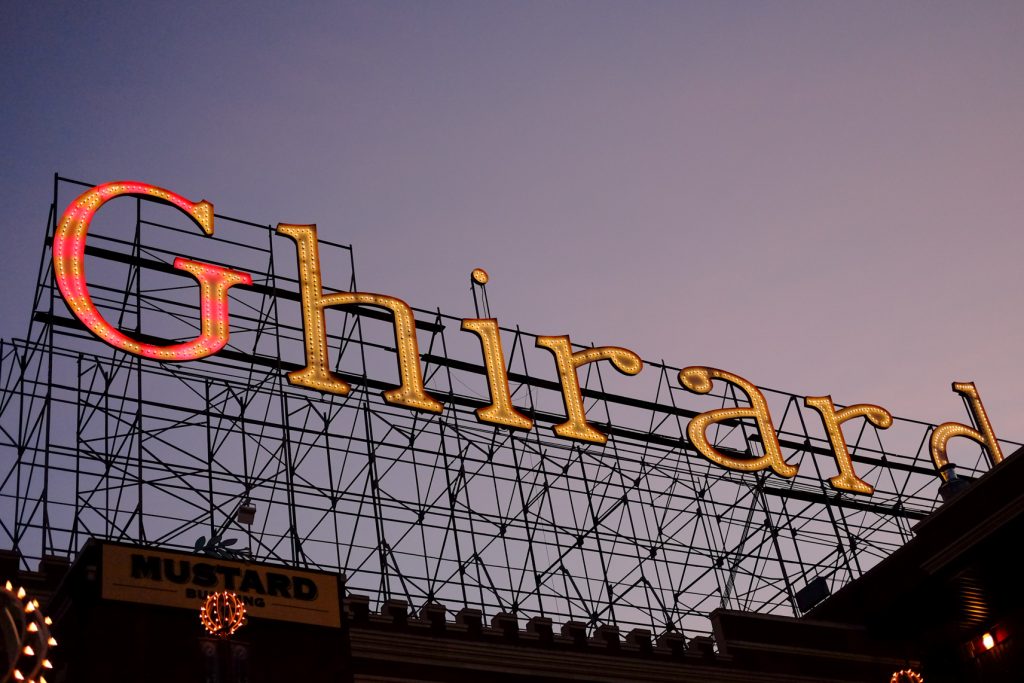 There are so many great hotels in San Fran, but for the past two years, we've been staying at the Fairmont Ghiradelli Square.  With its 2 and 3 bedroom suites, it is super family friendly.  We like their corner 2 bedroom suites which include a full sized kitchen, dining area, living room, washer / dryer, and 2.5 baths.  A continental breakfast is included as is a wine tasting / happy hour at 5!  Plus the location can't be beat – late night hot fudge sundaes at Ghiradelli Chocolate Factory, shops and restaurants at Ghiradelli Square, a 5 minute walk to the touristy and kid-friendly Fisherman's Wharf, down the block from an Irish coffee at the Buena Vista, and a block away from the Powell Street Cable Car Turnaround.  And, if you need to head elsewhere in the city, they have a complimentary fleet of vehicles to drop off and pick up within a 2 mile radius.
San Francisco – Our Favorite Kid-Friendly Attractions
There are so many awesome sights to see in San Fran!  We love exploring the various neighborhoods, but with a jet-lagged toddler in tow and nap schedules to abide by, our adventures take a little more curating.  For example, we've visited Alcatraz before, but decided to skip it with Bash this time in favor of more active attractions where he could run around more freely.  Below, we'll highlight the attractions that Bash (at 2.5 years old at the time) enjoyed the most.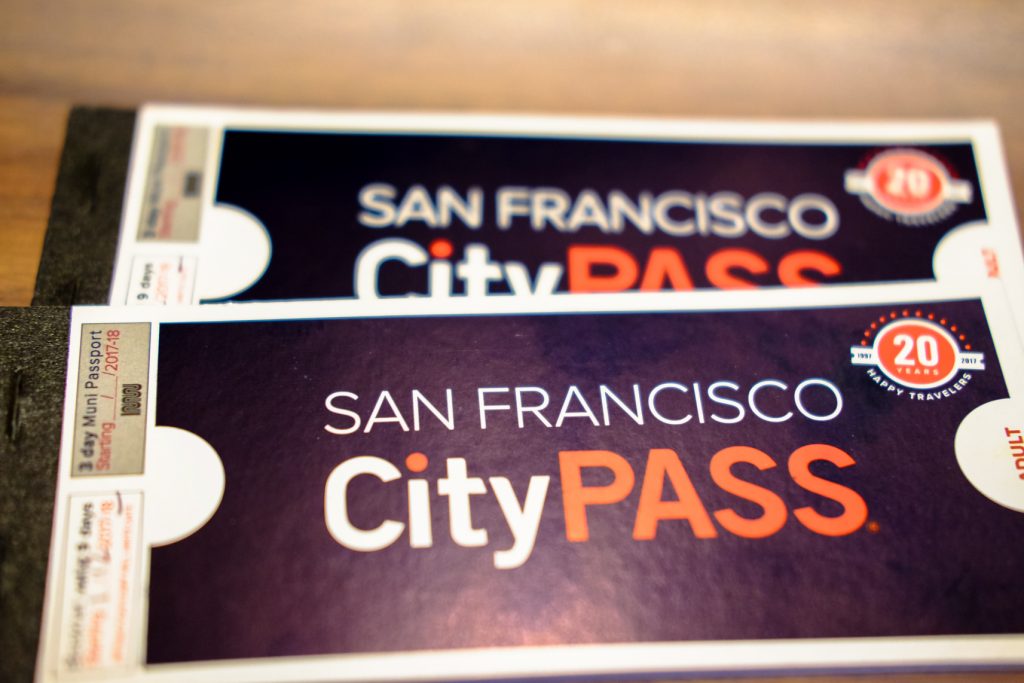 On another note, we've never used City Pass before, but as I was planning out the attractions we wanted to visit, we found that it really did offer the best deal.  It offers admission to the California Academy of Sciences, Blue & Gold Fleet Bay Cruise Adventure, Aquarium of the Bay, and Exploratorium or San Francisco Museum of Modern Art, along with unlimited public transportation access via the Cable Cars and Muni Bus Passport (city buses / streetcars / trolleys) for 3 days.  We knew we would most likely skip the Aquarium of the Bay since we were already planning to spend a couple of days at the Monterey Bay Aquarium.  But it was still well worth the $89 adult / $69 child (ages 5 – 11) pricing, especially considering we planned to ride Bash's favorite cable cars and streetcars a lot (seriously, I'm pretty sure we rode them 5x a day).  Most of the attractions offered free admission for kids 3 and under, so we didn't buy the City Pass for Bash.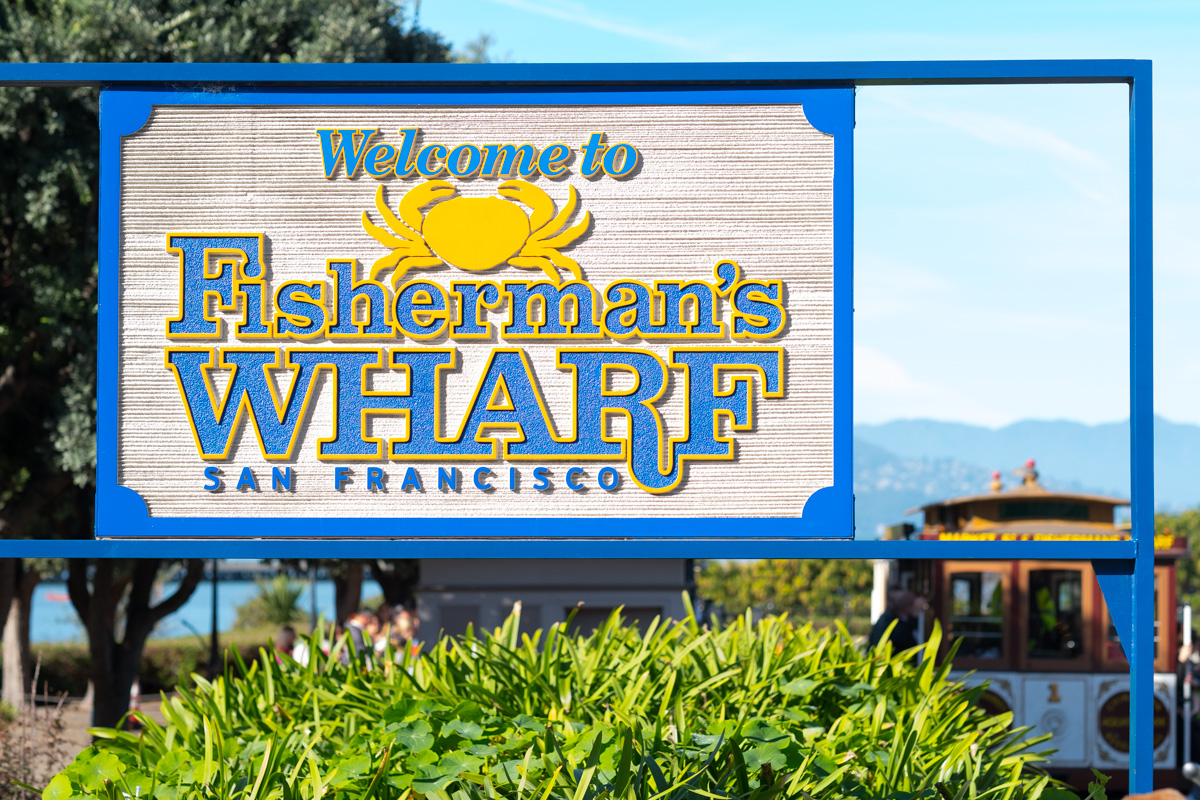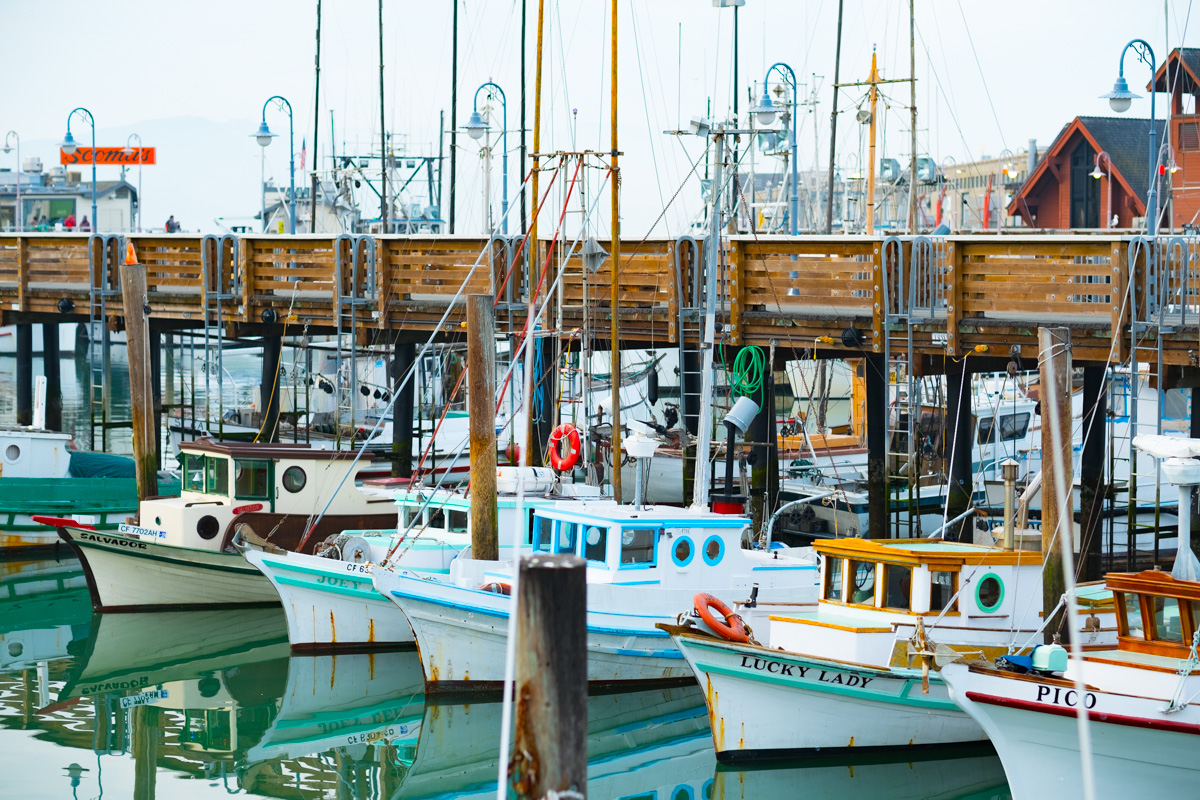 Fisherman's Wharf: Get ready for sensory and tourist overload, but definitely worth a stop for kids.  With our hotel so close by, we were at Fisherman's Wharf probably once a day (and there's an In-N-Out right near Fisherman's Wharf).  Highlights include: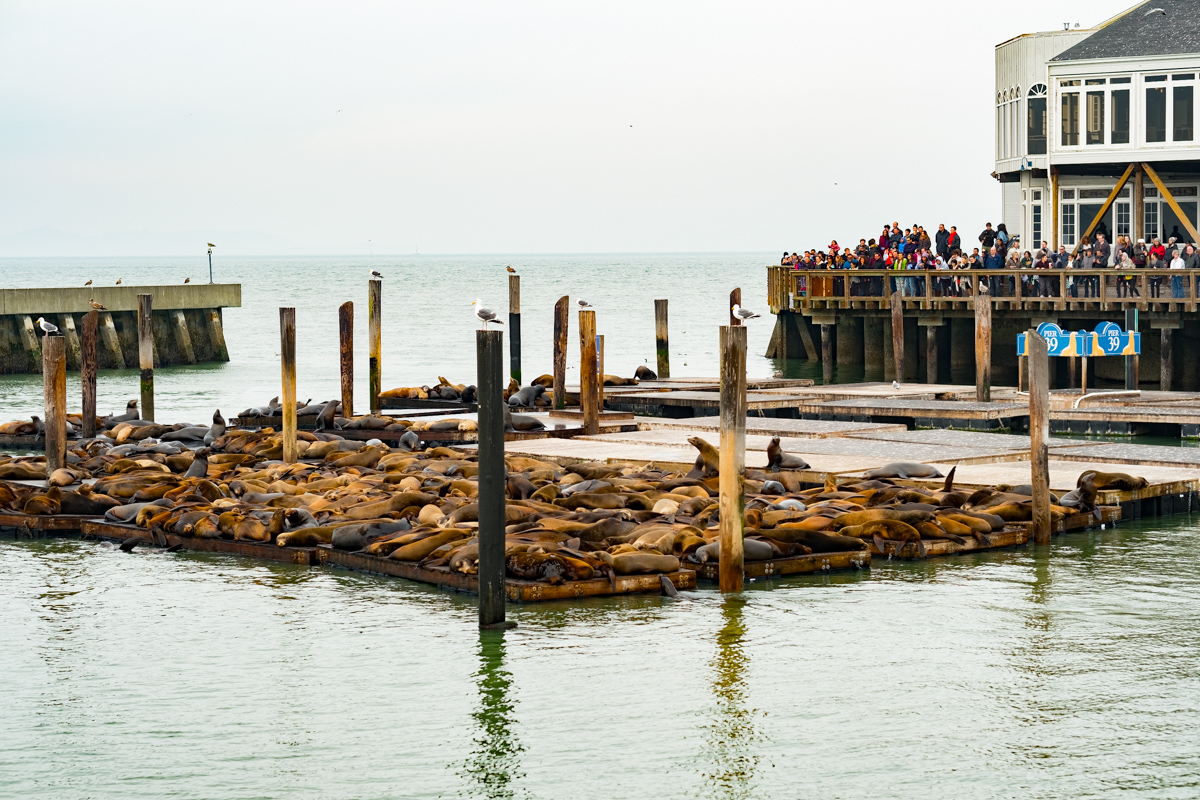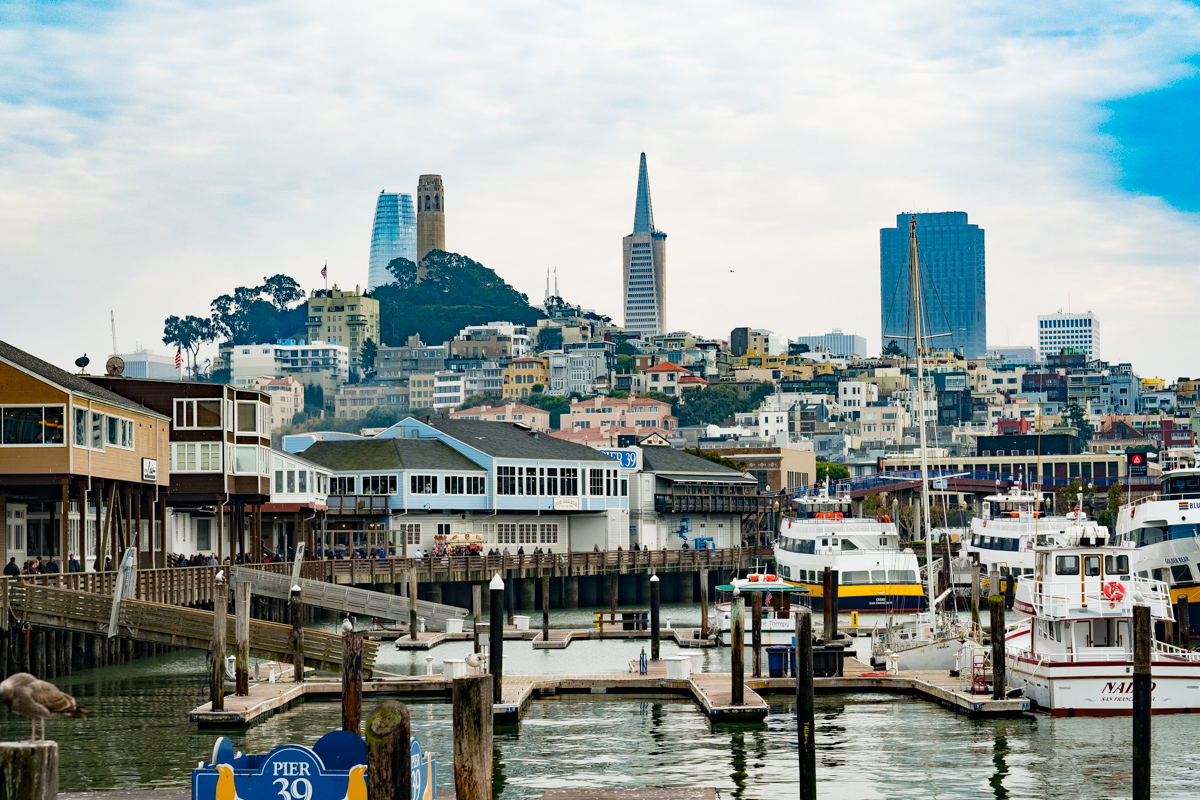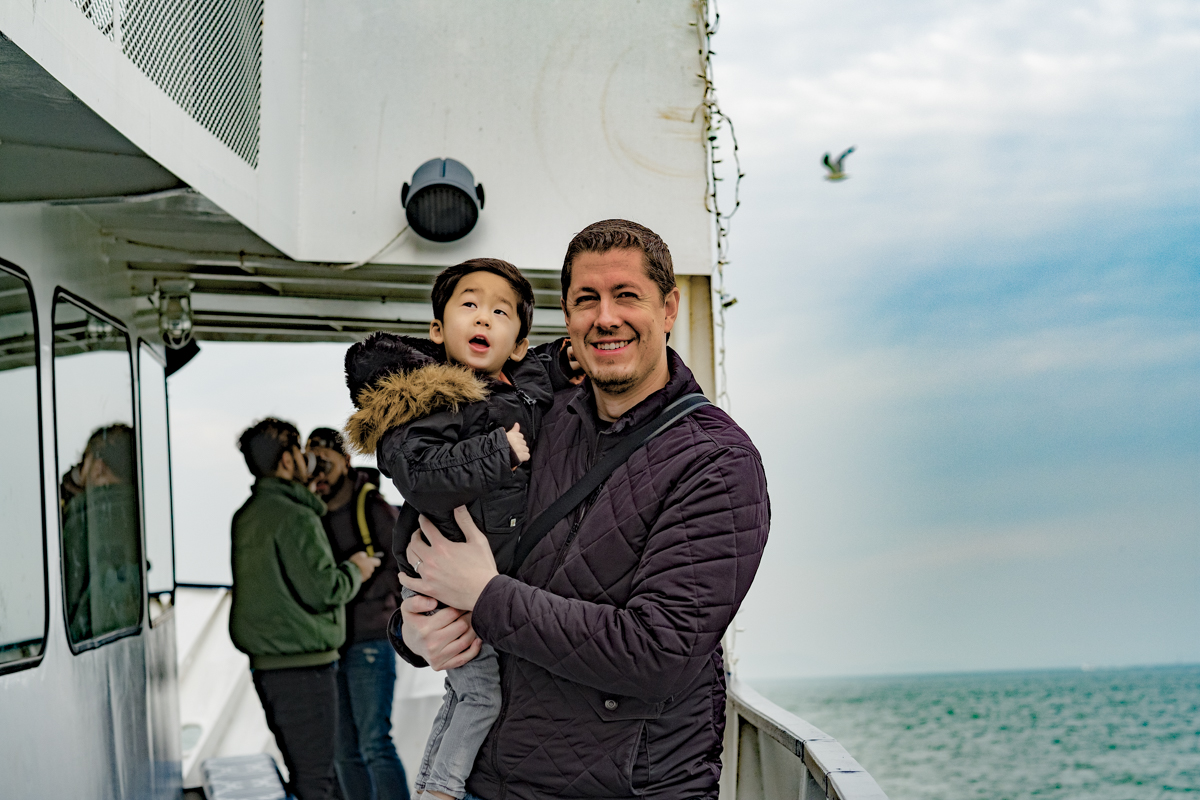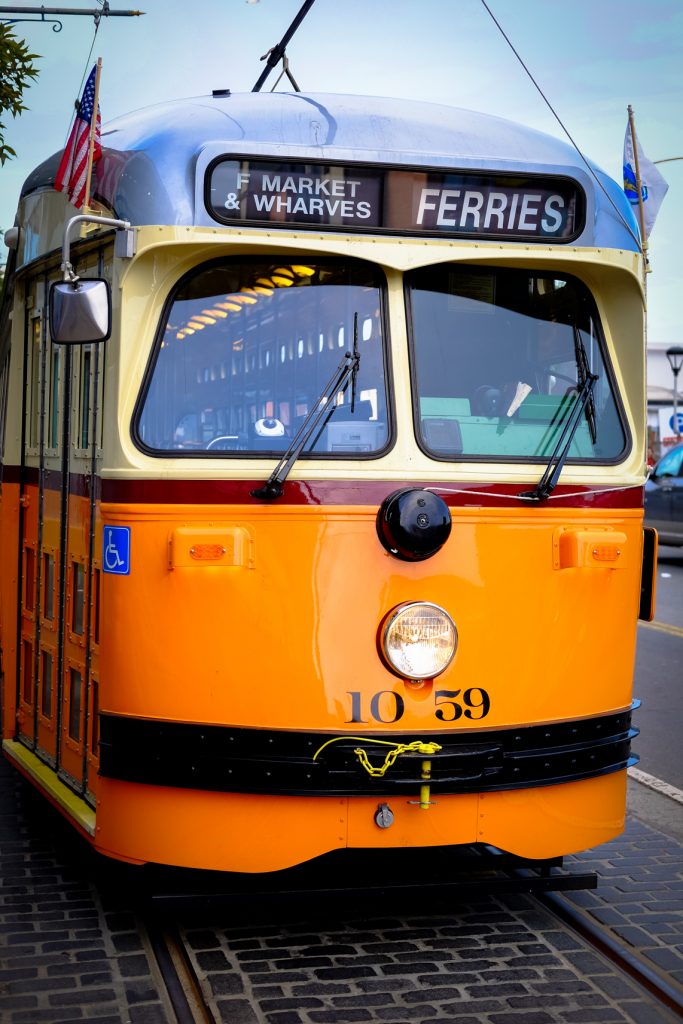 Embarcadero: Take the historic street cars (E-Embarcadero and F-Market & Wharves Lines) from Fisherman's Wharf over to the Embarcadero for a nice stroll along Pier 7 and great views of the Bay Bridge.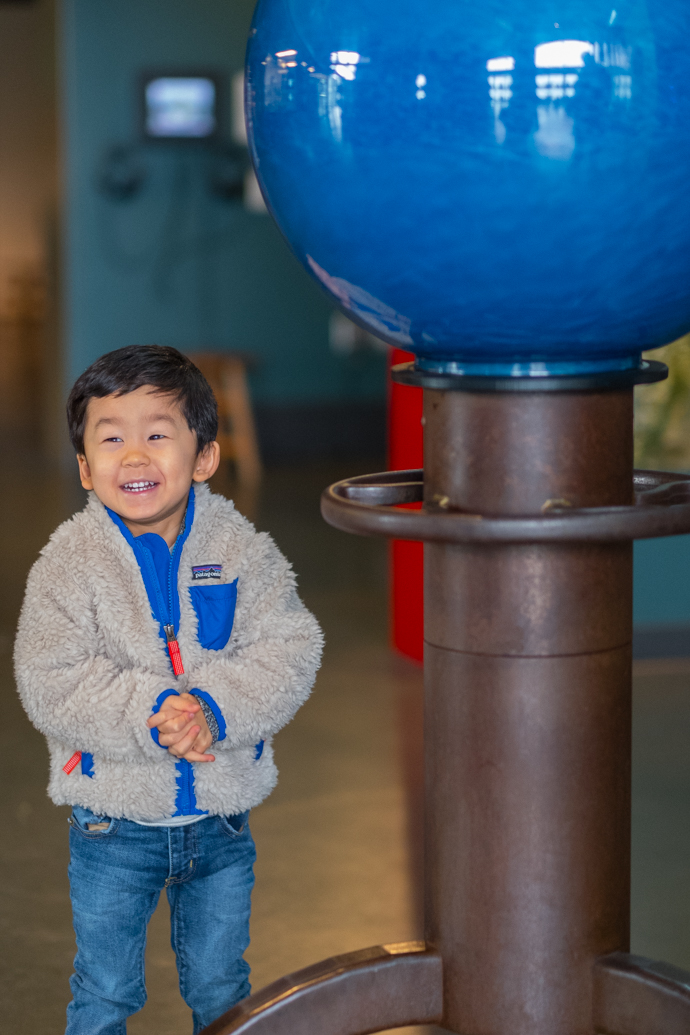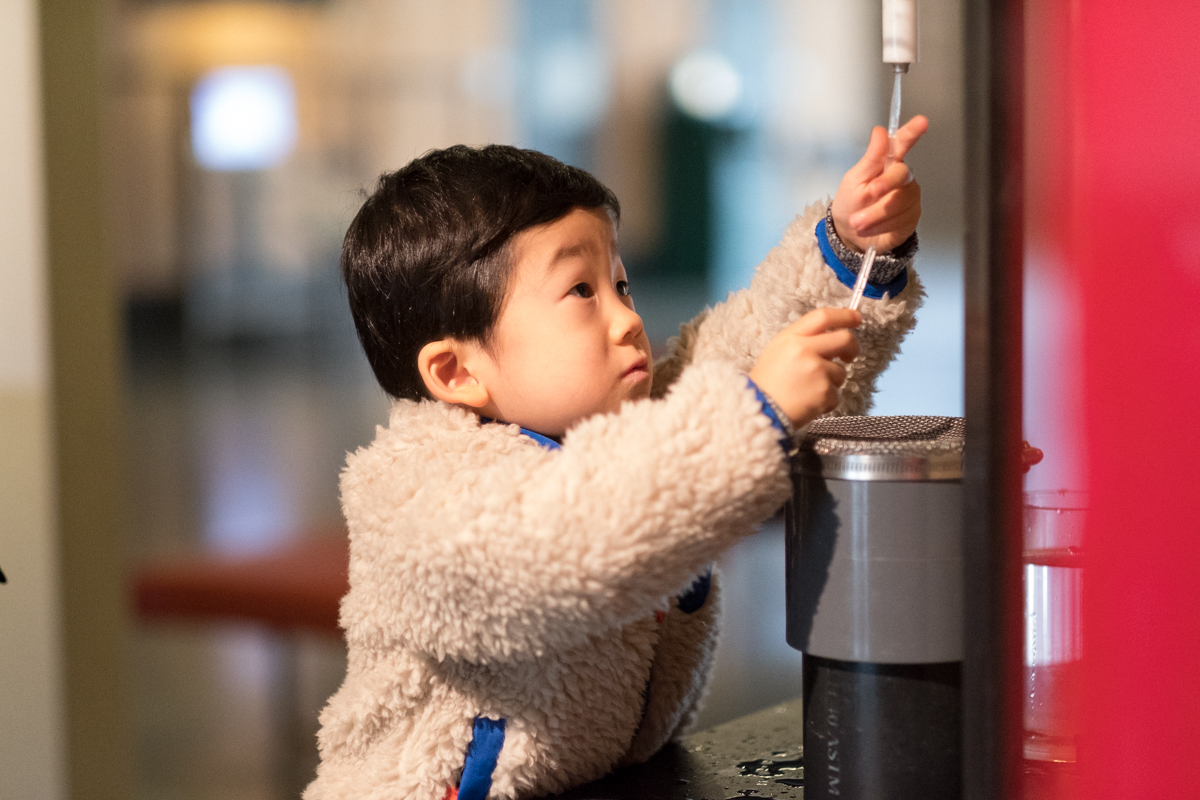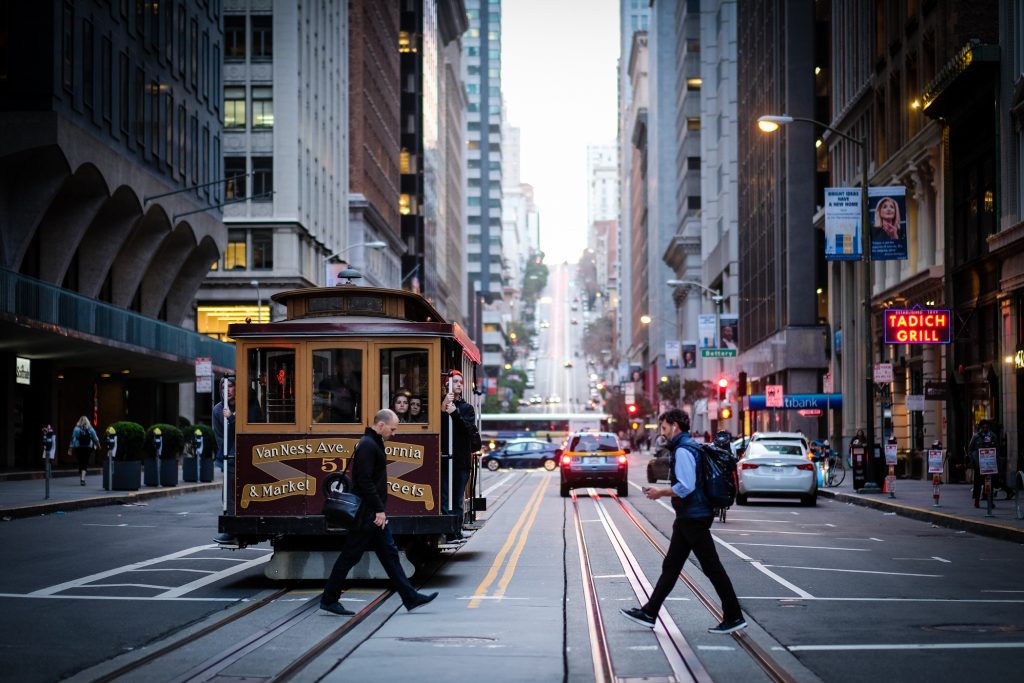 Pacific Ocean – Lands End: For a nice hike and great views of the Golden Gate Bridge, check out the Lands End trails.  Leave the stroller at home and use a carrier for kids.  Some sections of the trail are steep and have sheer drop offs, so keep kiddos close.  There's street parking near Cliff House or at the Visitor's Center.  From the Visitor's Center, take a quick detour to check out the Sutro Baths ruins, then head back up to the Lands End Trail to pick up the Coastal Trail, which follows the coastline and heads inland a bit towards a grove of cypress trees.  Take a detour to stop at Mile Rock Beach and Lands End Labryinth, then follow the trail back west along the coast.  You could make a stop at the Legion of Honor Museum or continue along to Lands End Trail Eagles Point.  If you parked at the Visitor's Center, you'll need to retrace your steps.  If you are more inclined to enjoy the view and skip the hike, grab a meal at Sutro's at the Cliff House!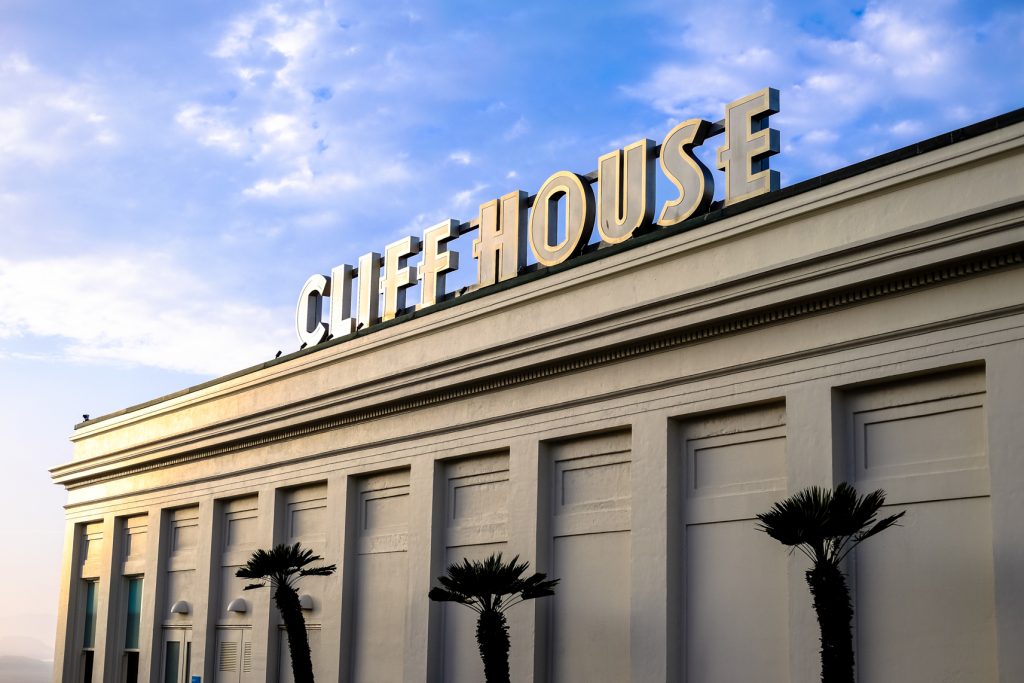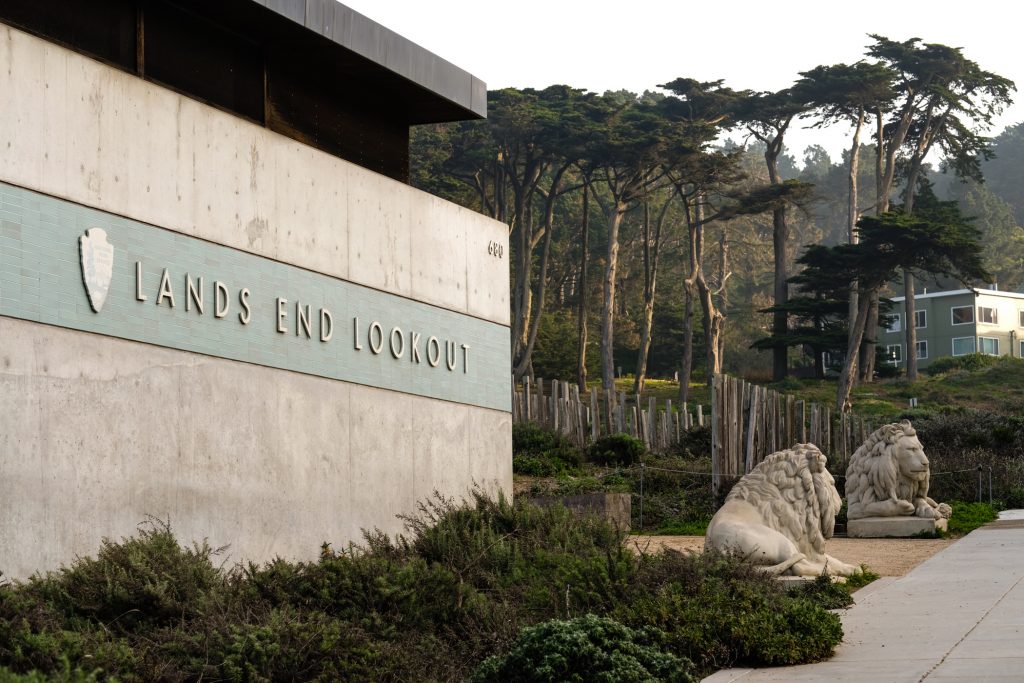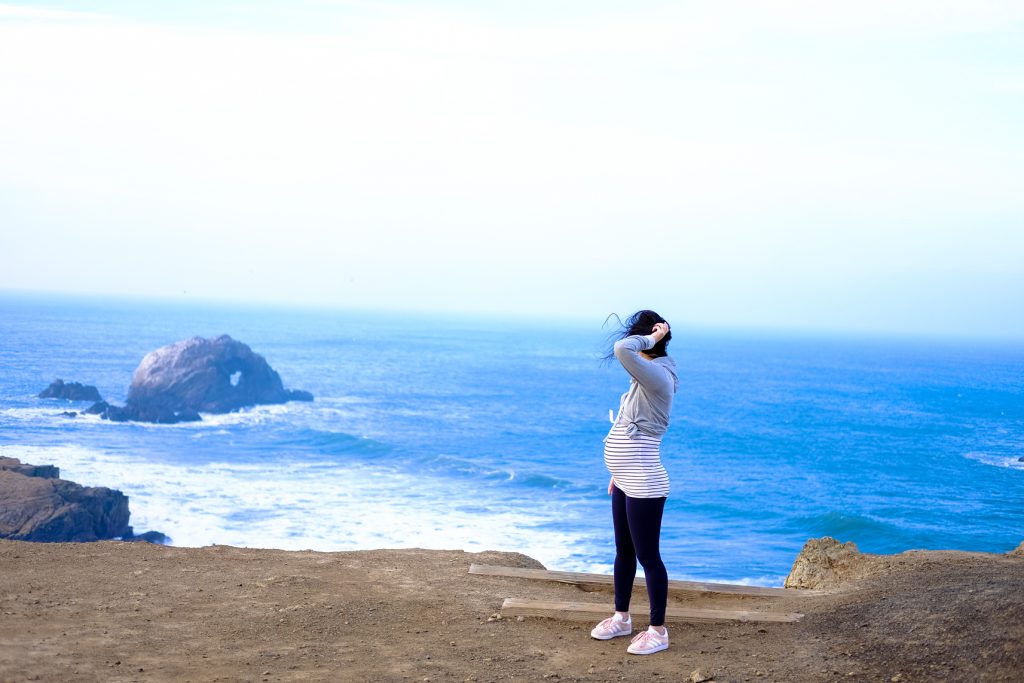 Golden Gate Park: Just to the south of Lands End lies the expansive Golden Gate Park, a recreational area with a ton of great attractions from world-class museums to a herd of bison to the Koret Children's Quarter with rock slide and carousel!  Two of Bash's favorites include: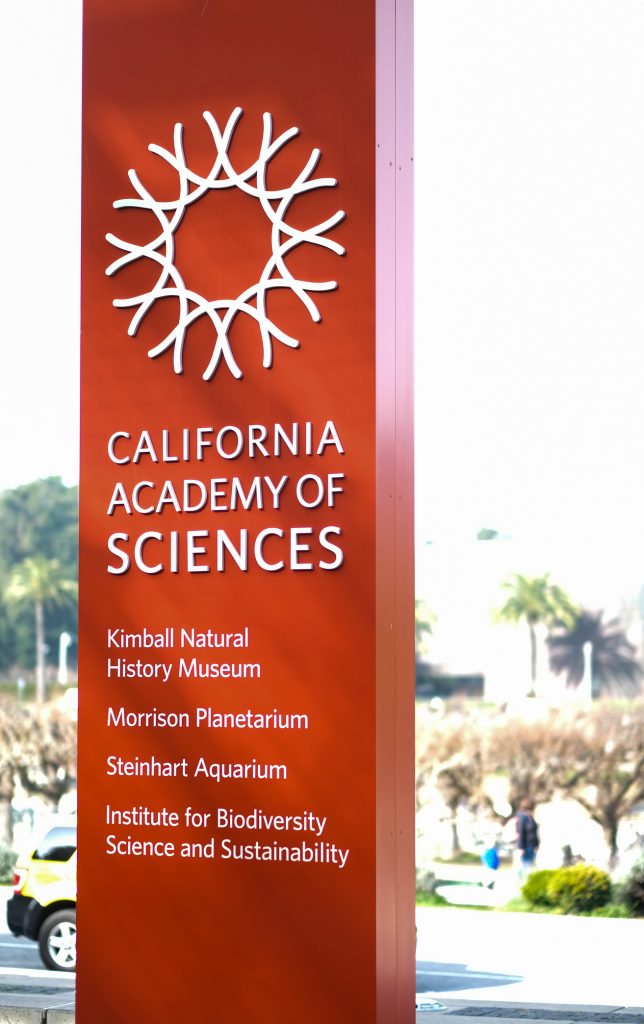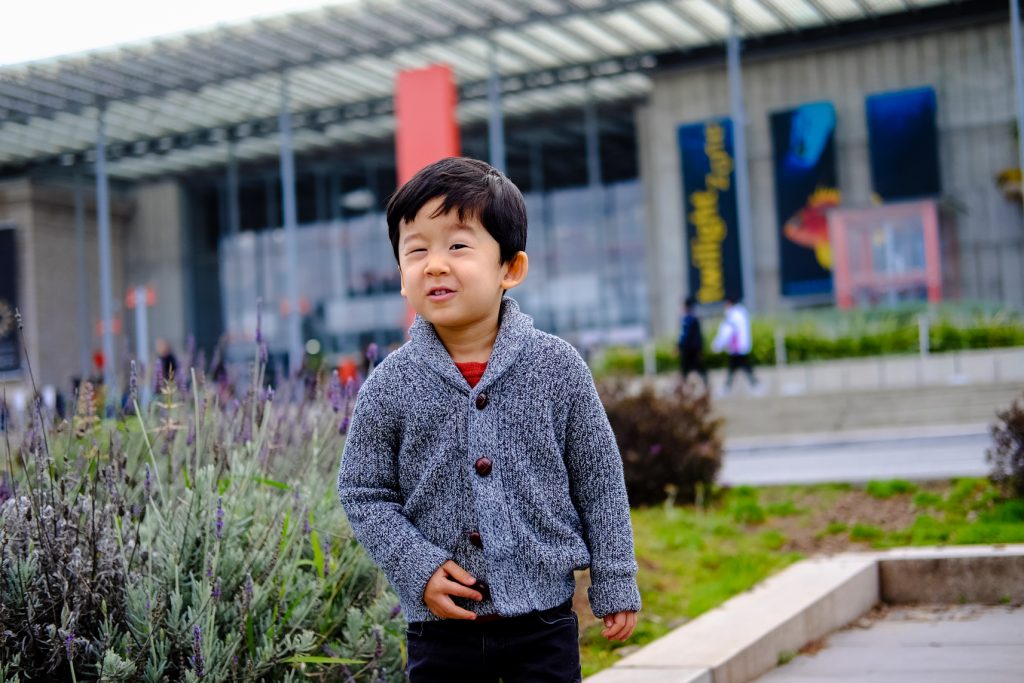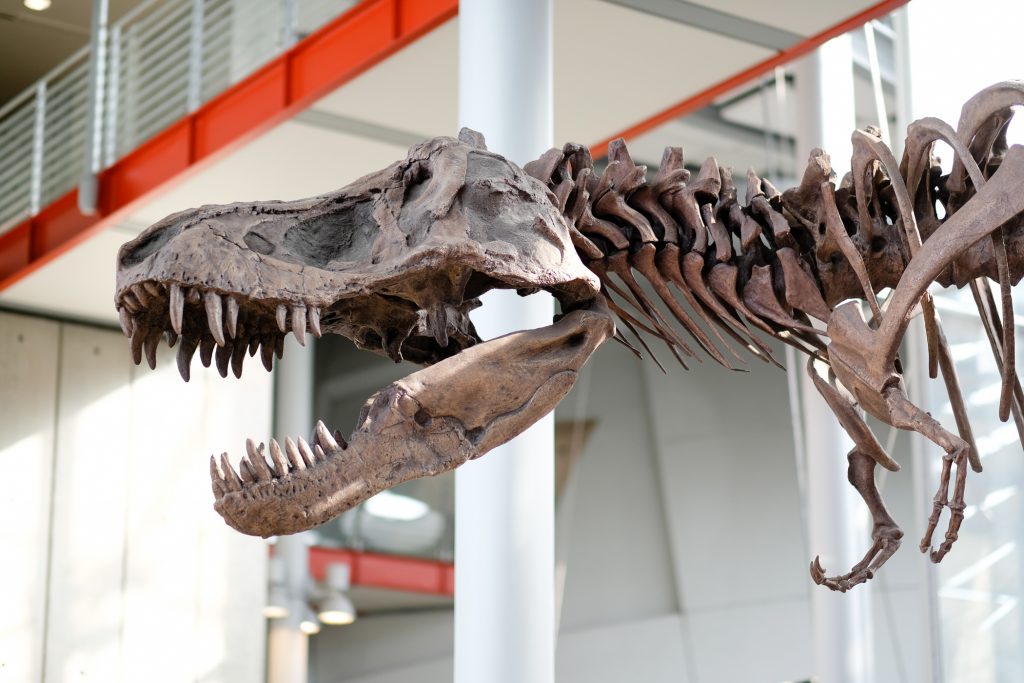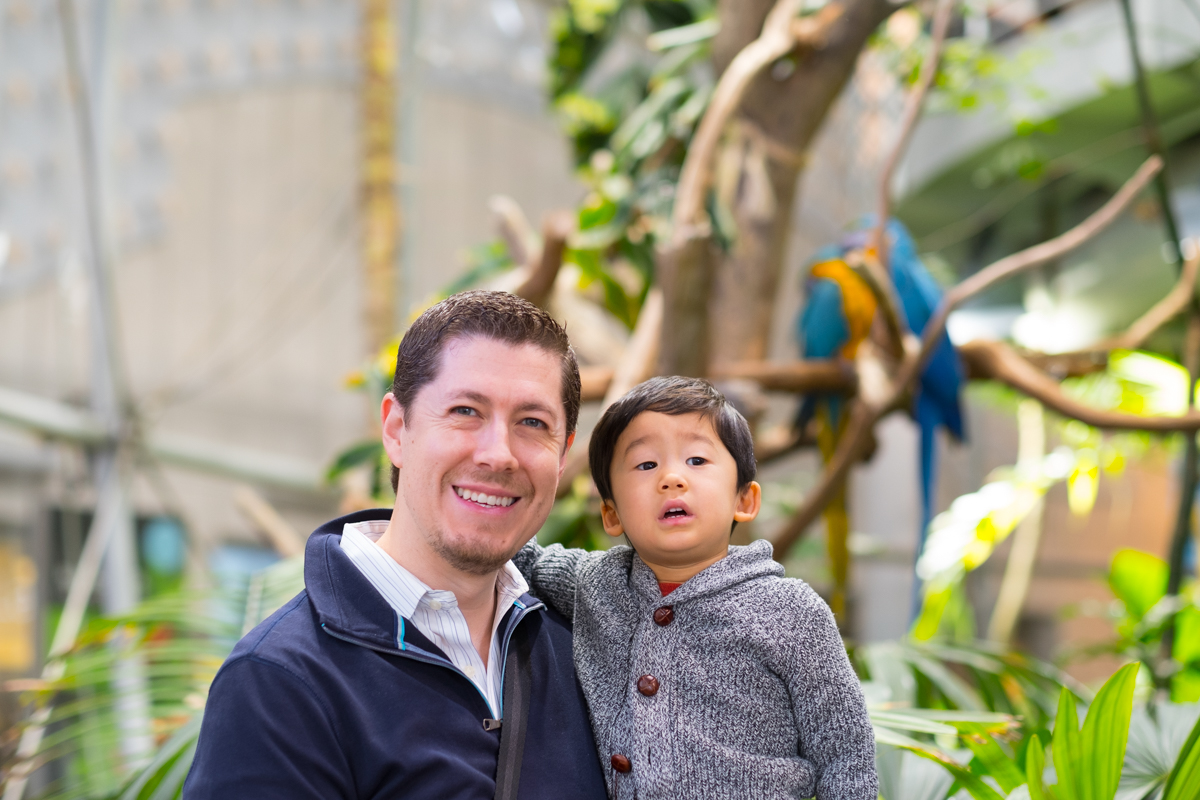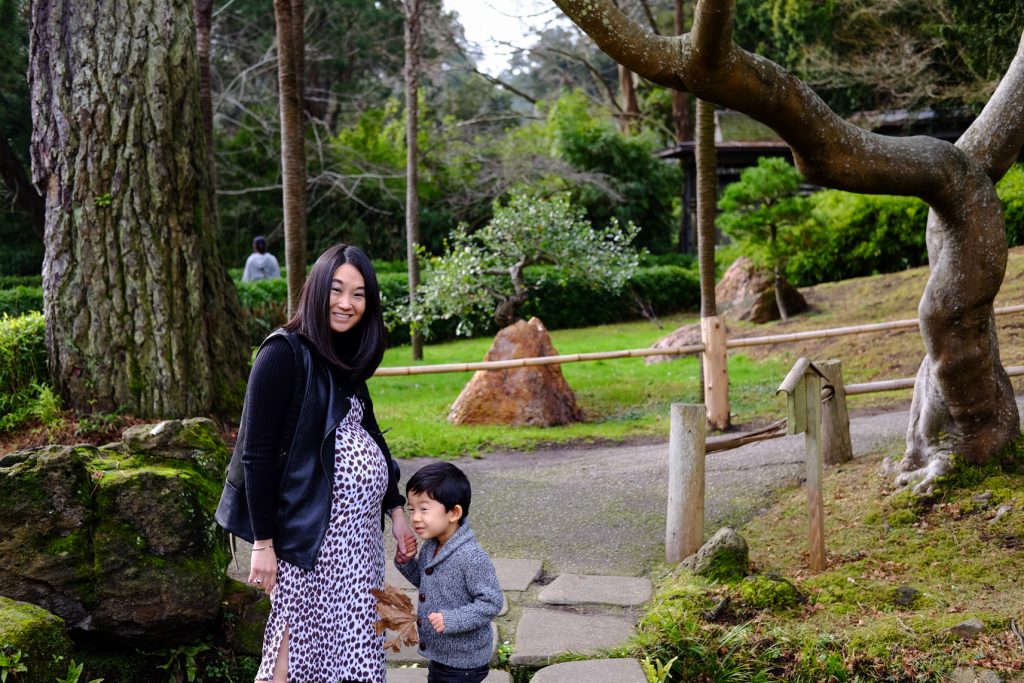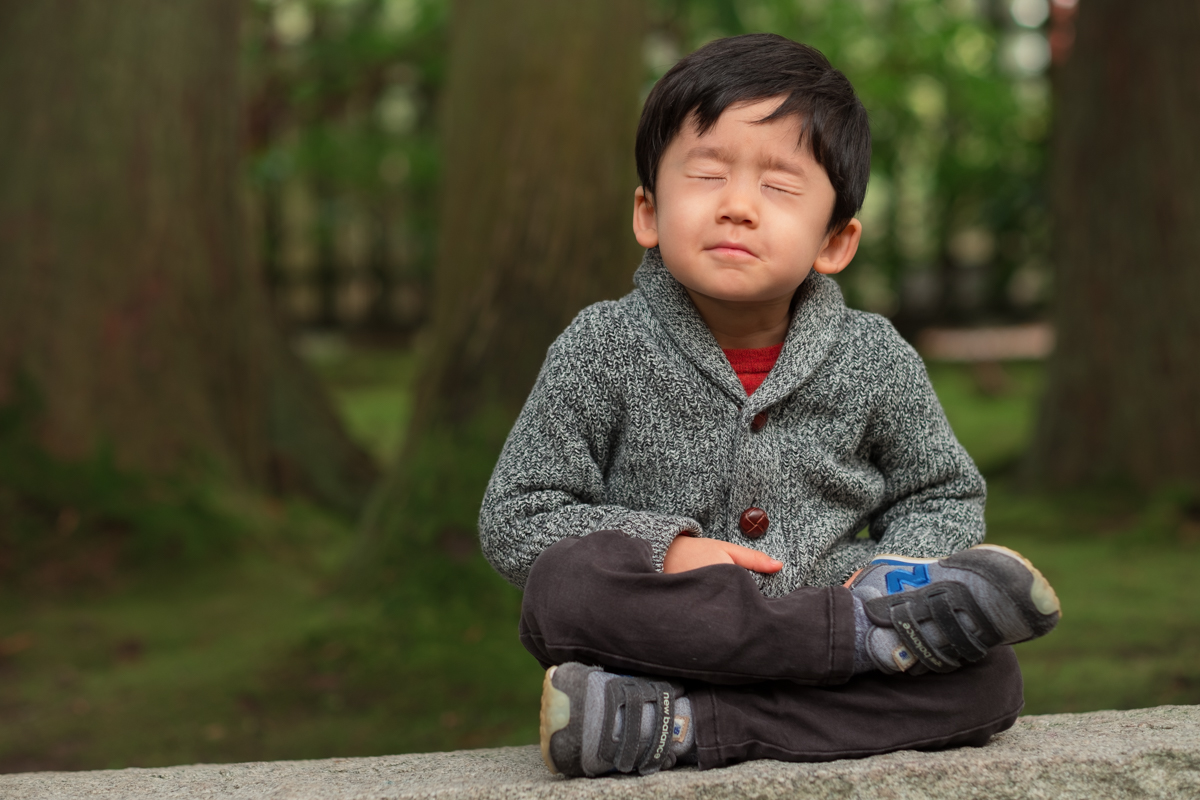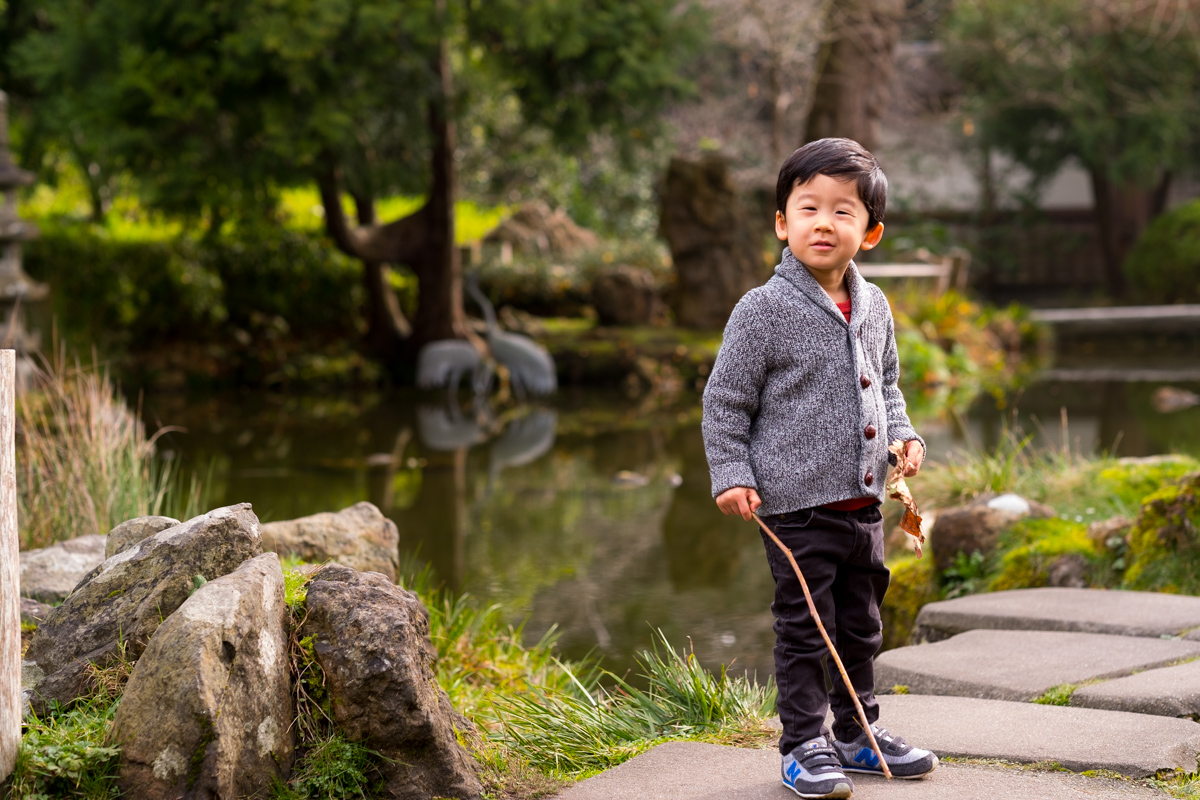 Cable Car Rides and Museum: Hands down, riding the cable cars is Bash's favorite activity!  Starting your ride at one of the turnarounds (the beginning/end of each route) is the most popular spot, so get there early as the lines start snaking around the block.  For a faster way to get a spot on the trolley, you can always walk up a block to the next stop (just look for the signs along the cable car route and wait on the sidewalk).  You'll need to get a new ticket for each ride unless you get the SFMTA's Passport (offered as 1-day, 3-day and 7-day passes) or have the CityPass (which gives you 3 days of unlimited rides).  The Cable Car Museum is free and worth a stop for an insider's look at how the cable cars are powered.  For some great photo opps, start at the Powell / Hyde Turnaround and choose a seat on the west side.  As you ascend up Hyde Street, you'll be in prime position for some great Bay views, including Lombard Street (the world's crookedest street).  You can always get off here and walk down the street, then pick up the Powell / Mason line at the base.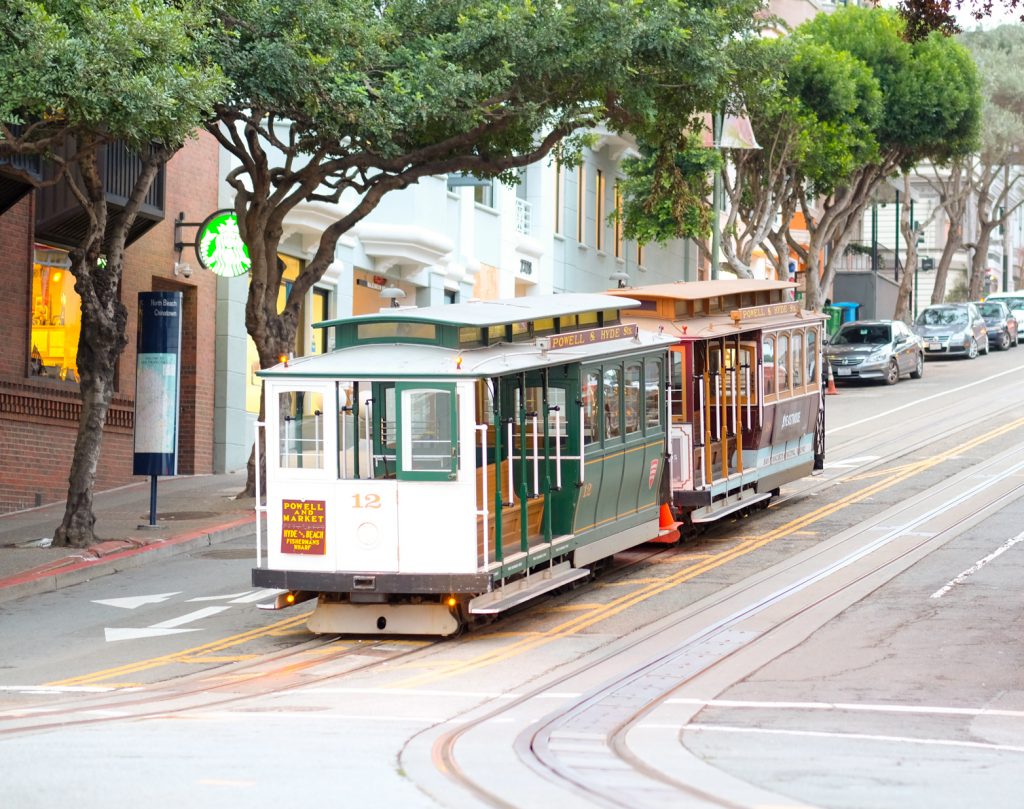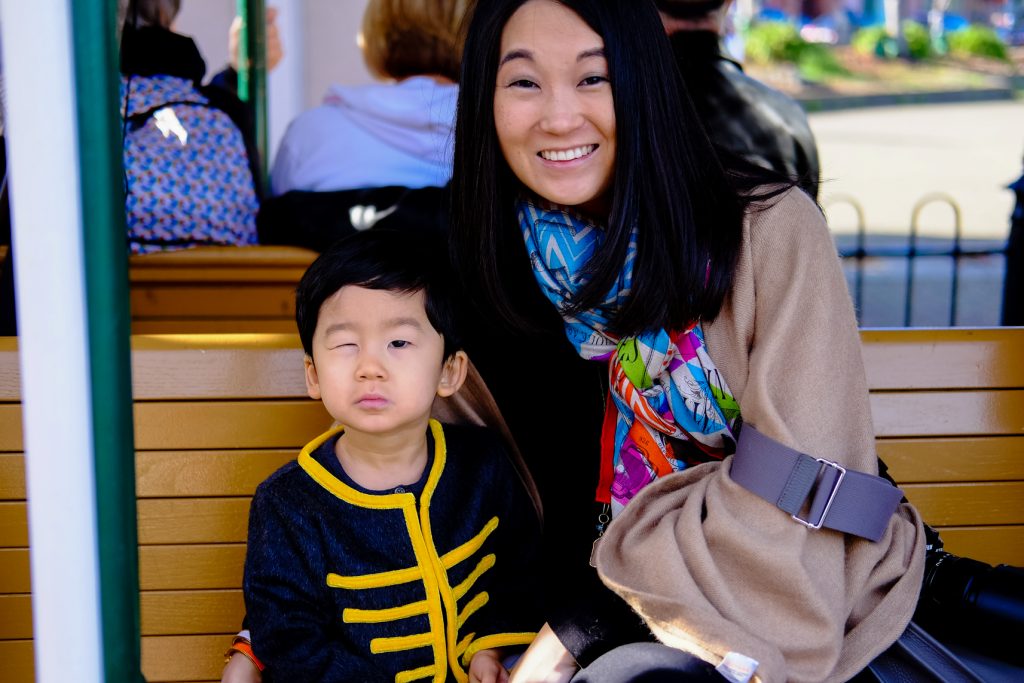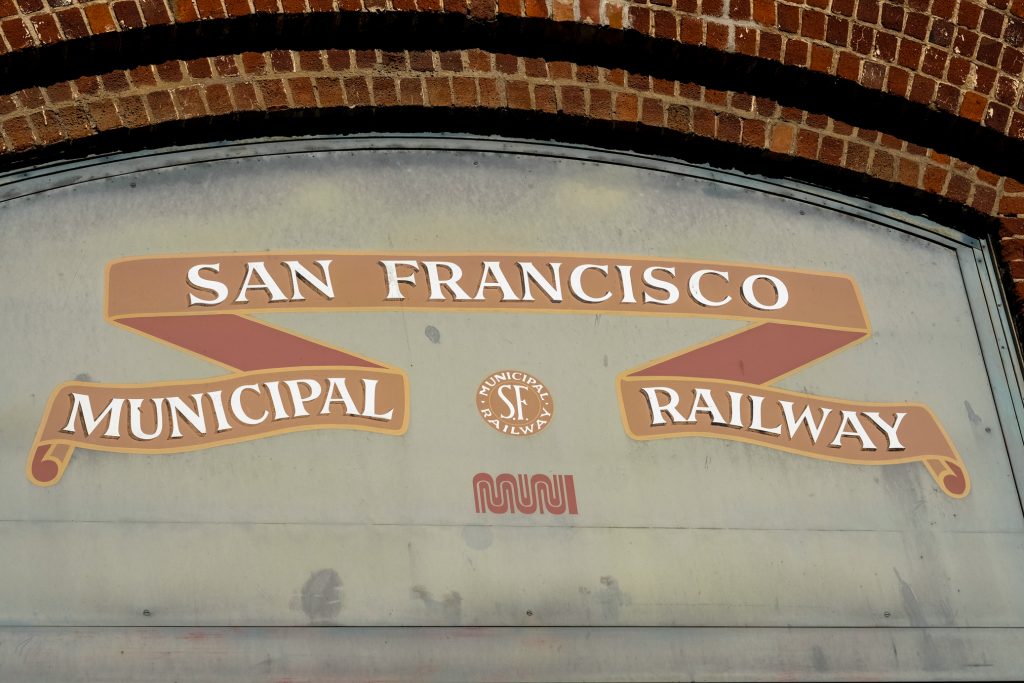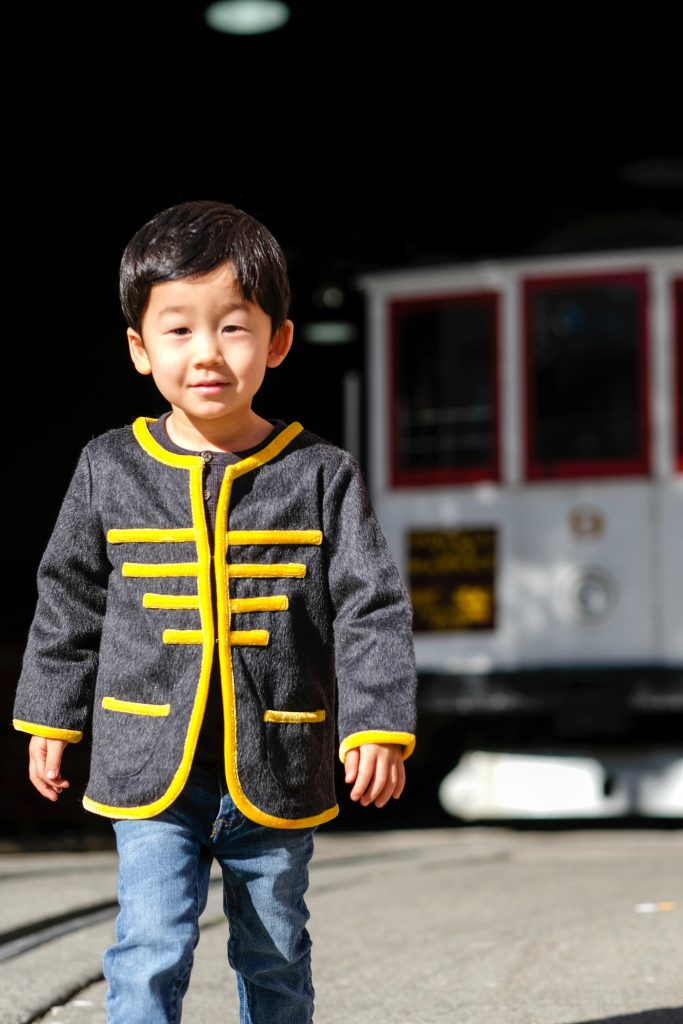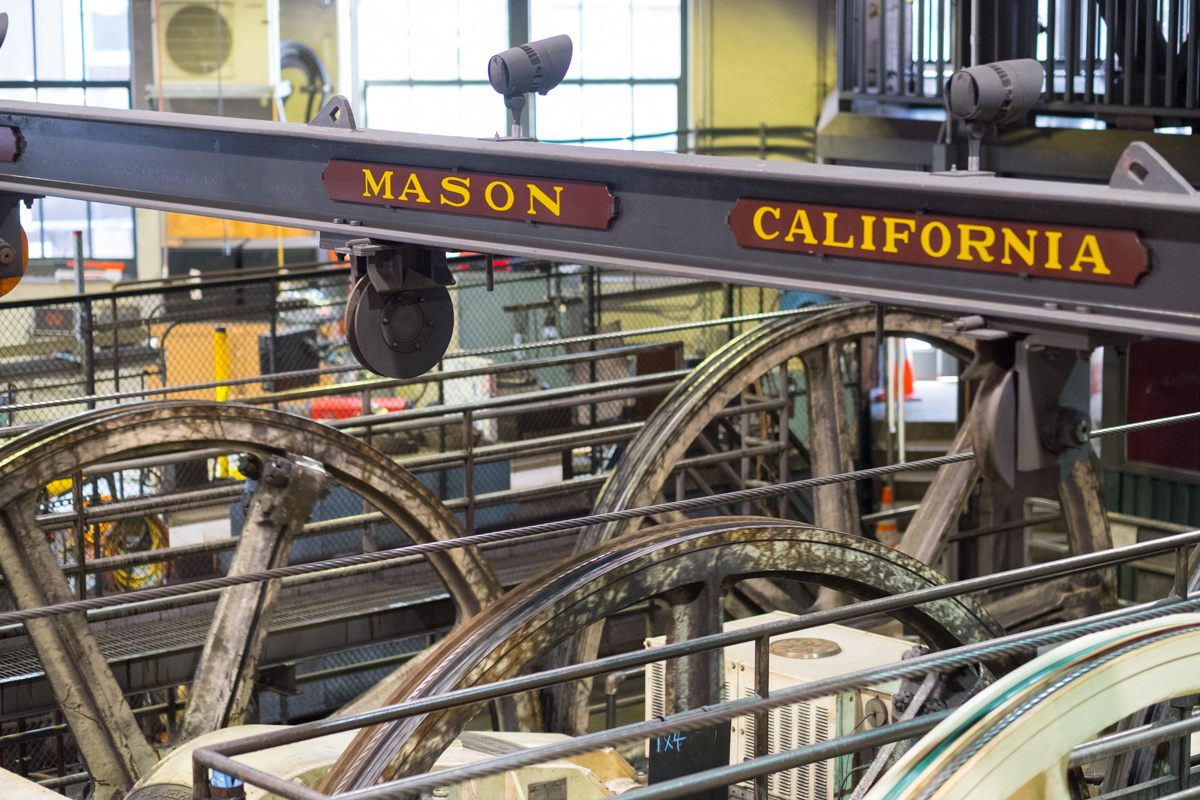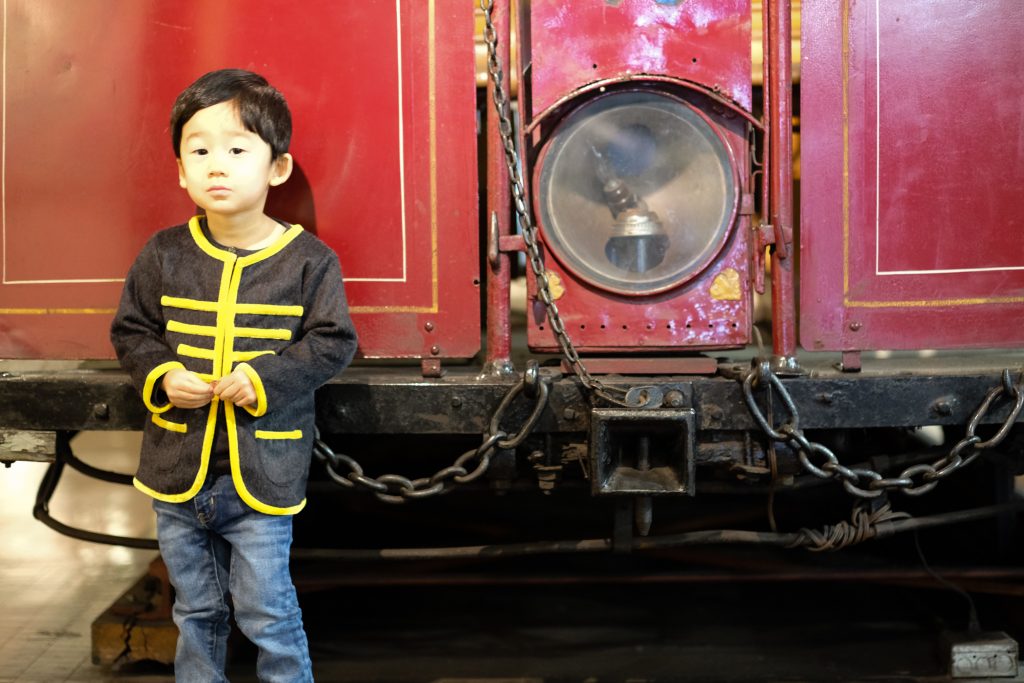 Fun Neighborhoods: During some downtime or a stroller nap, we also like just strolling and exploring these neighborhoods:
Next time we are planning to do the ferry to Tiburon / Sausalito and check out the Bay Area Discovery Museum and take a day trip to Point Reyes.
San Francisco – Eats
There are so many great restaurants in San Fran; a few of our favorites: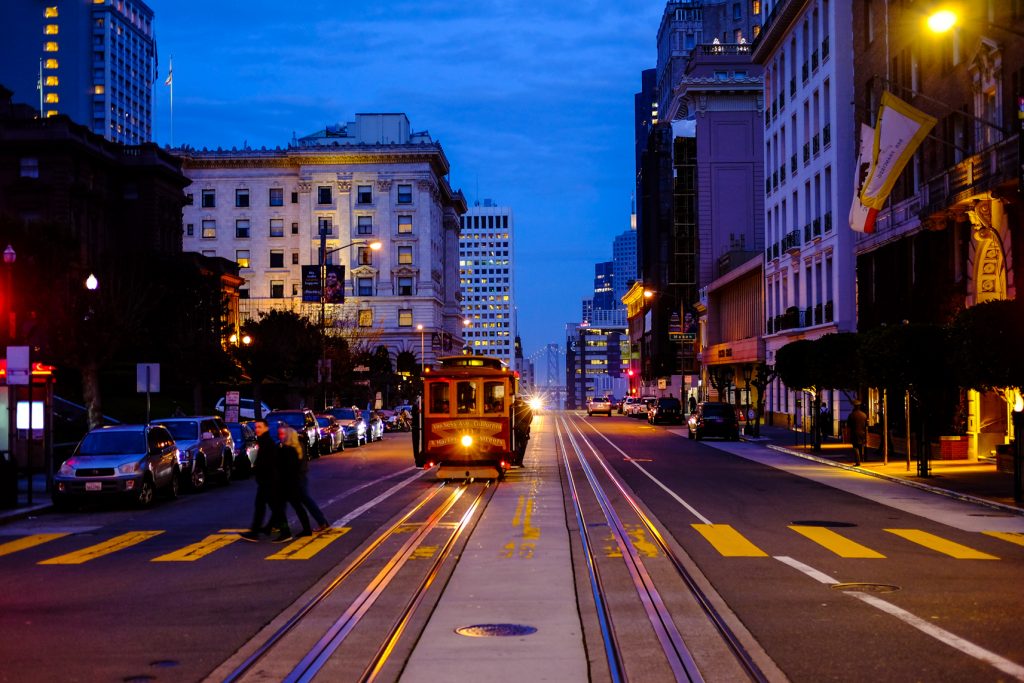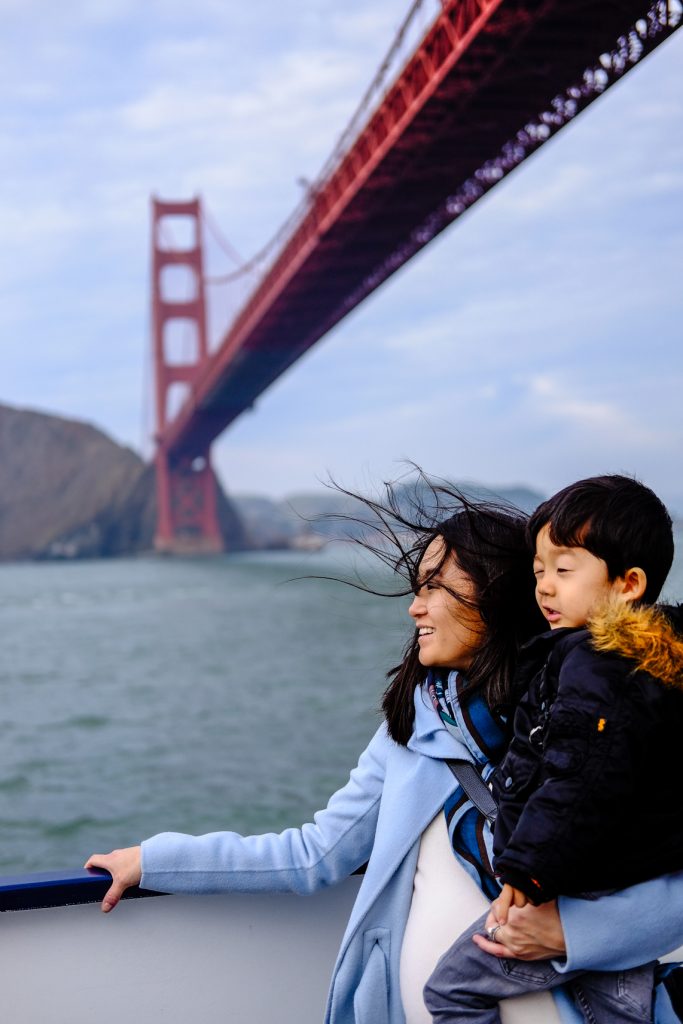 What are your favorite San Fransisco activities with kids?