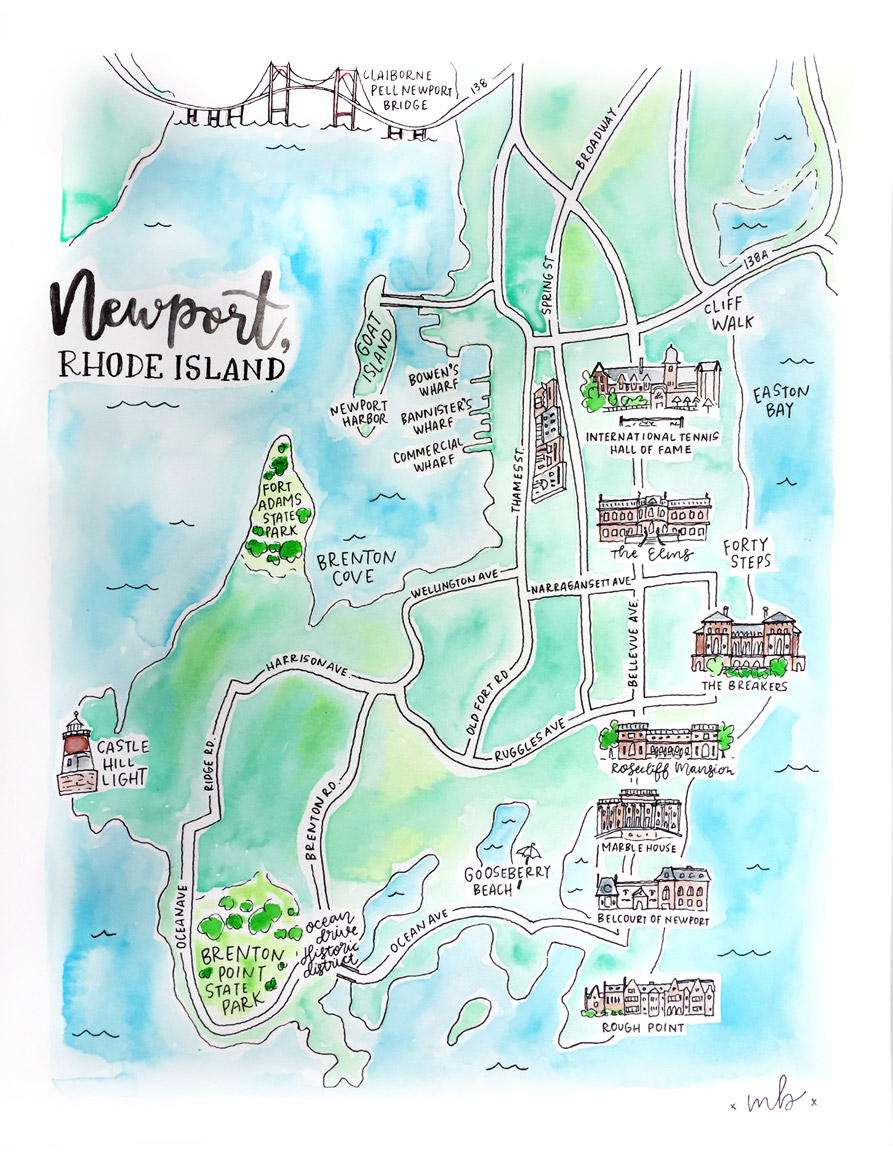 We love living on the East Coast for its proximity to quick, easy trips to charming seaside towns, relaxing ocean-front resorts, scenic mountain getaways, and stepping back in time with historical sites. While the weather can be a bit unpredictable, fall is a great time to visit touristy New England destinations without the crowds. Nick's California-based parents were visiting us and we thought it would be nice to take a mini vacation (as they have only been to NYC on the East Coast) and show off one of our favorite NYC excursions, Newport, Rhode Island. We've been to Newport a few times now: a summer daytrip on our way to Bar Harbor, Maine and then for a long weekend couples' trip in January. This would be our first fall visit, oh, and with the toddler in tow!
Newport is one of the prettiest towns in coastal New England. From its Gilded Age mansions, stunning ocean-front cliffs, foodie paradise restaurants, colonial architecture, and cute shops, Newport has something for everyone and is only a 3-hour drive from NYC. While the hustle and bustle of the roaring summer tourist season quiets down significantly (note: beaches and other attractions may close down or have reduced operations) and the sailboats dotting the harbor start their winter hibernation, there are still so many festivals and Newport remains a picturesque town ripe for exploring like a local (not to mention the reduced hotel rates, free parking, and no traffic).
We spent 4 cozy autumn nights in early November exploring the town and taking in as much as we could with Bash in tow. I wouldn't say that Bash cramped our style, but…with toddler in tow, it definitely made us change our ambitious plans quite often. We could have easily stayed longer and we're already planning our summer return, especially since Bash would really love the beach activities.
Things To Do
Newport Mansions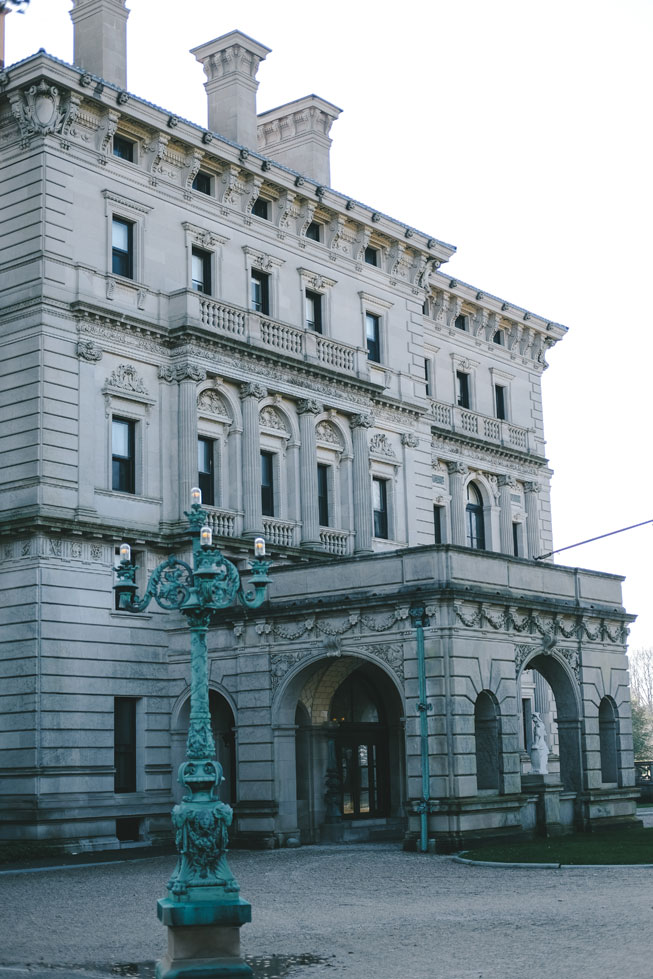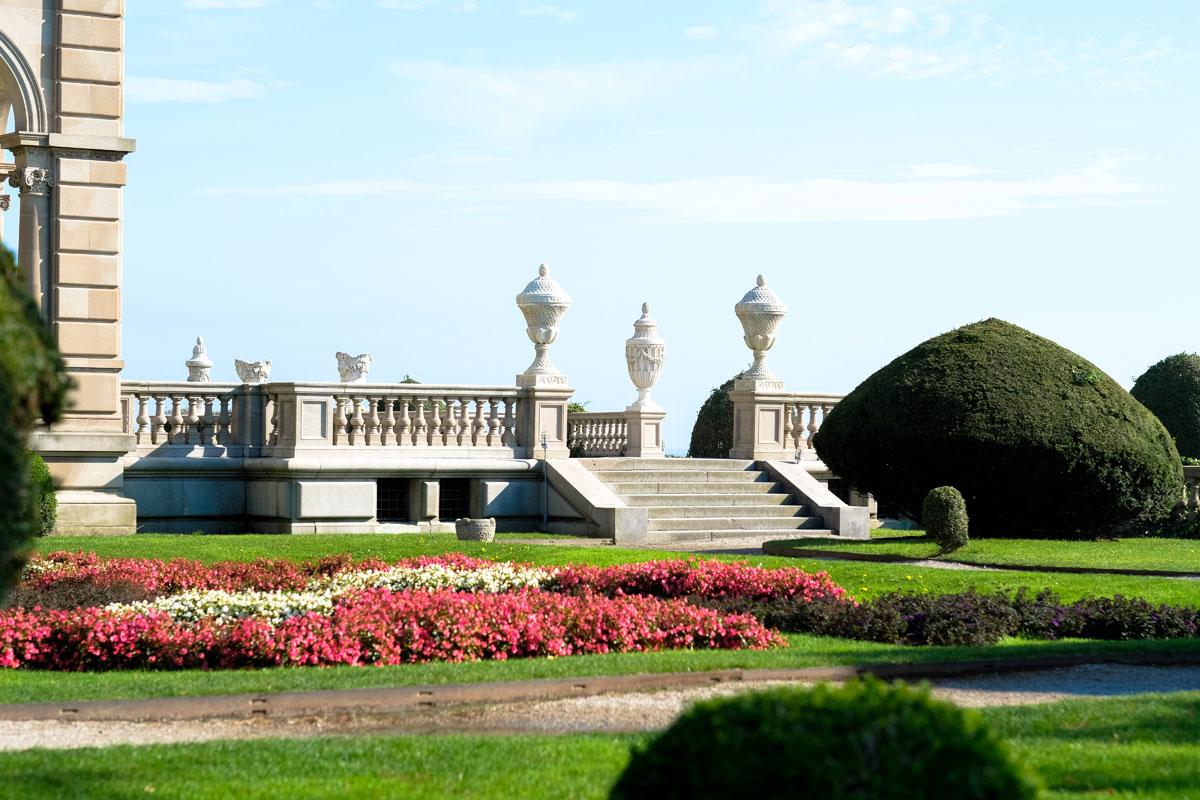 These stunning and opulent Gilded Age "summer cottages" are some of the most famous Newport attractions. No trip would be complete without gawking at the grandeur of these Gatsbyesque party palaces built by the captains of industry at the turn of the century. The incredible architecture and intricate details are amazing and I was further awestruck that the owners only spent a couple of months of the year at these vacation homes.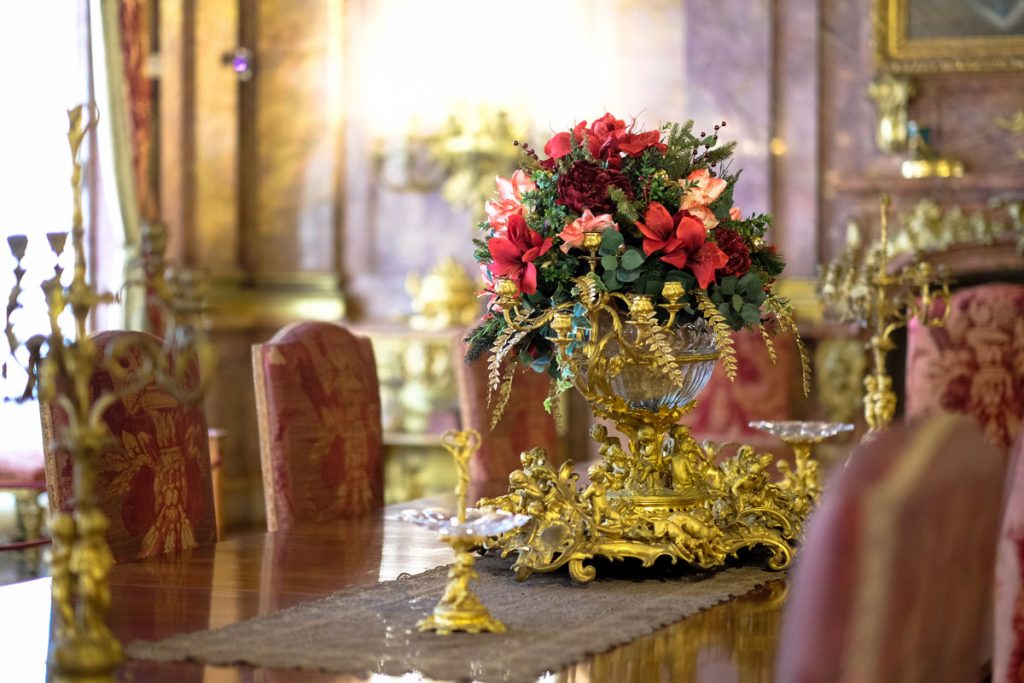 The Preservation Society of Newport County maintains several historic properties: The Breakers, Marble House, The Elms, Rosecliff, Chateau-sur-Mer, Kingscote, Isaac Bell House, Green Animals Topiary Garden, Hunter House, and Chepstow. In the off-season, some of these properties are closed or maintain limited hours so be sure to check the operating schedule. While you do not need advanced reservations for the general self-guided / docent-led tours, you do need advanced, timed entry reservations for the specialty tours: Servant Life at the Elms Tour (we highly recommend this fascinating tour – we did this tour a couple of years ago sans kiddos but opted to skip it this trip as this current toddler phase just wasn't conducive to a more regimented format) and Beneath the Breakers Tour.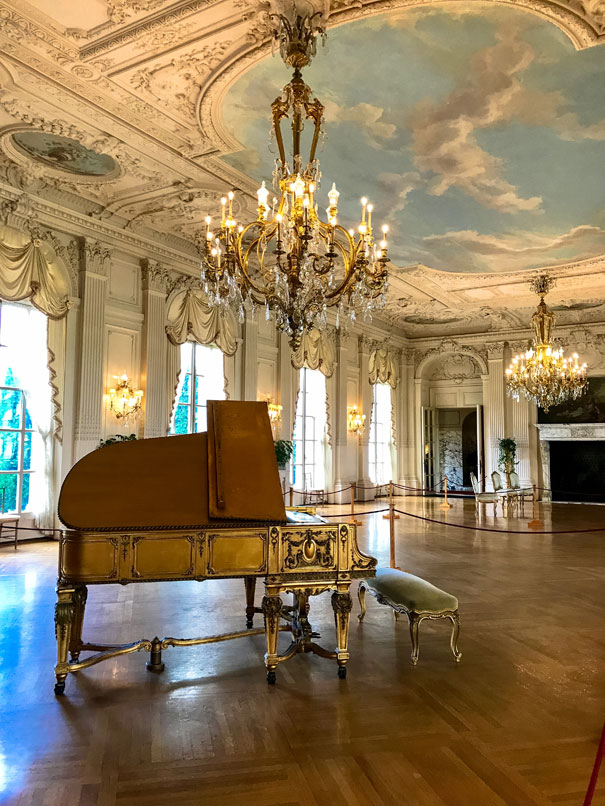 Kid Tips: Note that the mansions are do not permit strollers and do not have stroller check available, so best leave them at home or in the car. While several of the mansions have audio guides that provide stories of children's lives in the mansions, younger children and toddlers may have a hard time following along. Bash's first reaction to one of the children's rooms at the Breakers was, "where are the toys?" hahaha! Be prepared to go at your own (likely your child's) pace, spend lots of time running around exploring the grounds (and beautiful ocean views), and maybe only stick to the self-guided tours (we wound up leaving the docent-led group at Chateau-sur-Mer as Bash was getting too antsy and we didn't want to disrupt others' experience, but he had a great time running around the front yard topiary maze).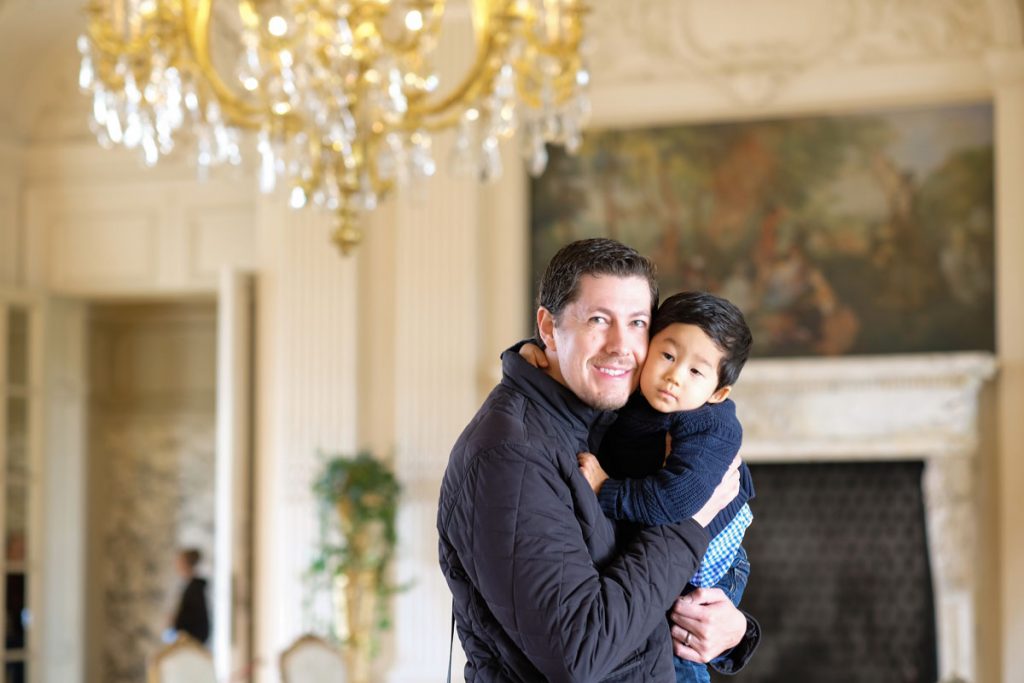 Cliff Walk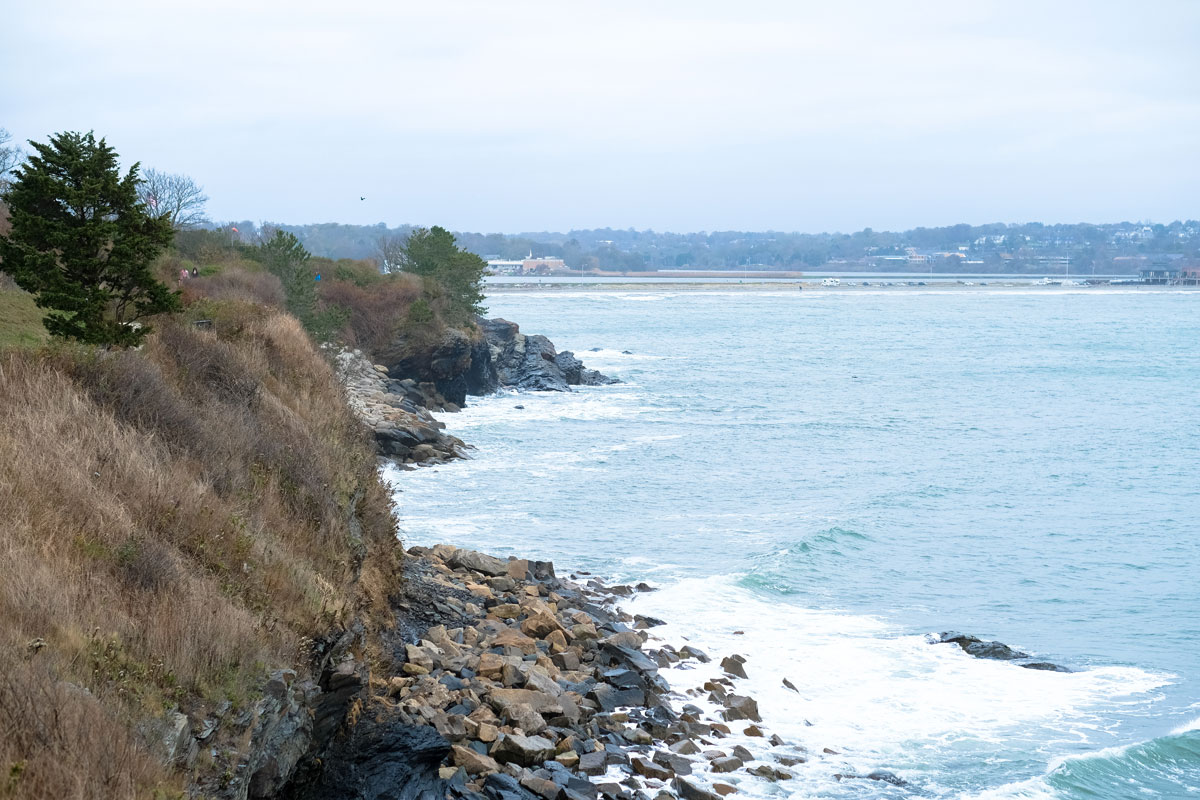 This public access walk is a scenic 3.5-mile route along the Eastern shore of Newport. On one side, gaze out towards the ocean waves crashing into the rocks below. On the other side, admire the Breakers and other stunning mansions and their seaside landscaping. We started the walk at Easton's (First) Beach and while we had visions of grandeur to complete the full walk and catch the Bellevue Avenue trolley back to the car, reality with a toddler set in pretty quickly and we only covered about 1 mile just past the 40 Steps (stop here for some great views but be careful if you decide to venture out on the slippery rocks). Along the way, stop at Cliff Walk Terrace or The Veranda at The Chanler at Cliff Walk for lunch or, if it's nice out, sip a cocktail on an Adirondack chairs on the lawn.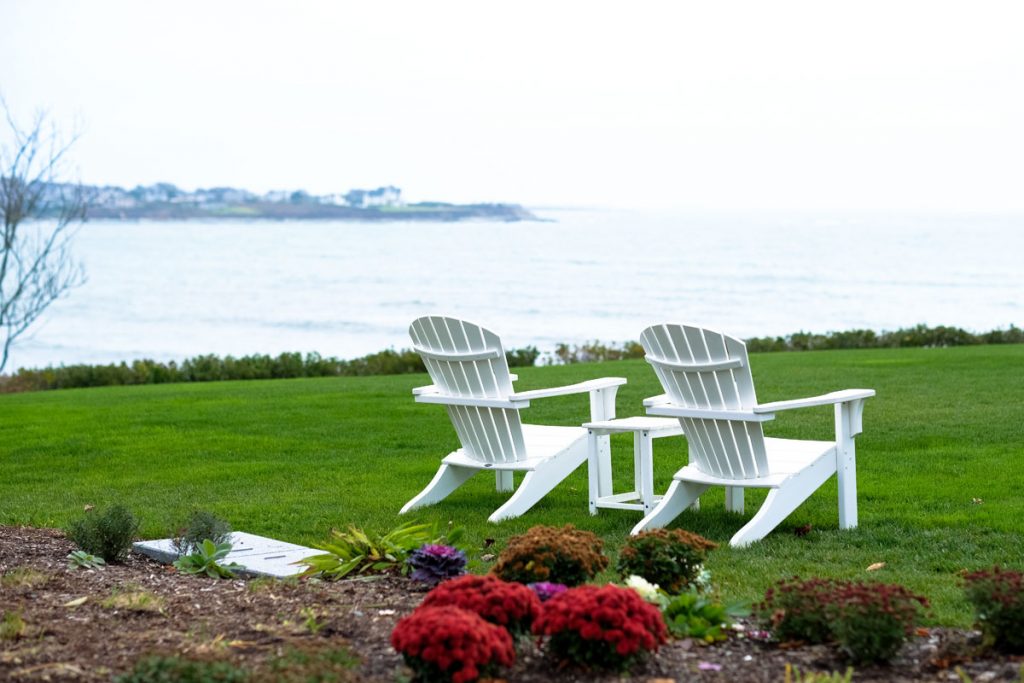 Kid Tips: Wear comfortable shoes and be sure to bring some water and snacks if you plan to walk awhile. Note that the section around Bailey's Beach / Ruggles Avenue to Ledge Road is unpaved and not stroller friendly. The easiest part with paved access is the northern part of the trail. For younger children, watch them carefully as there are many sections without guard rails and 70-foot sheer drop offs.
Thames Street & Wharfs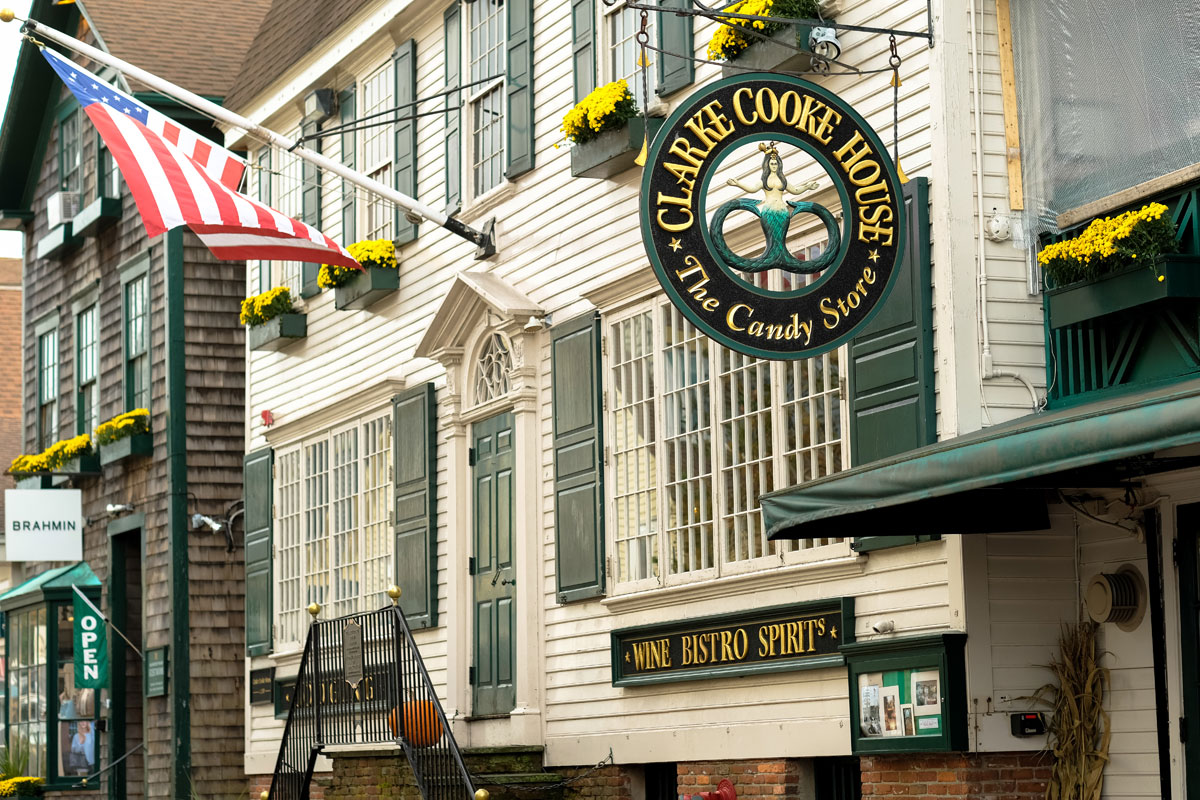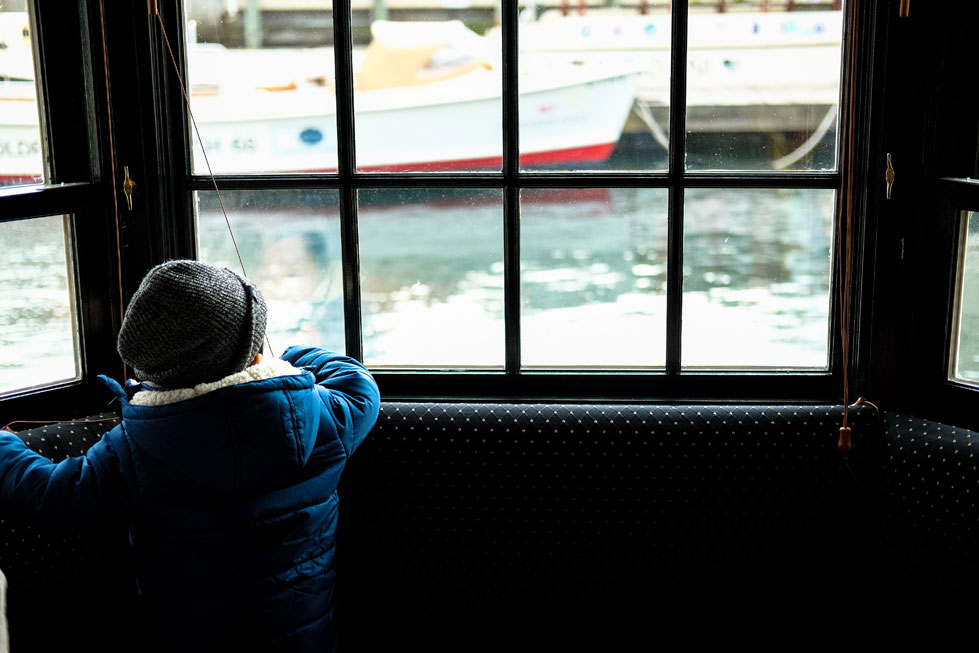 Located across from the Newport Harbor and marina, Thames Street is a 1.5-mile strip, action-packed full of shopping, restaurants, nightlife, bed and breakfasts, and historic homes. If you are looking for some interactive fun, be sure to check out Thames Glass for a glassblowing lesson! On one of our pre-kid visits, we did the Make Your Own Ornament class, which was really fun and we enjoy reminiscing about our trip as we decorate the tree every year.
Bowen's Wharf and Bannister's Wharf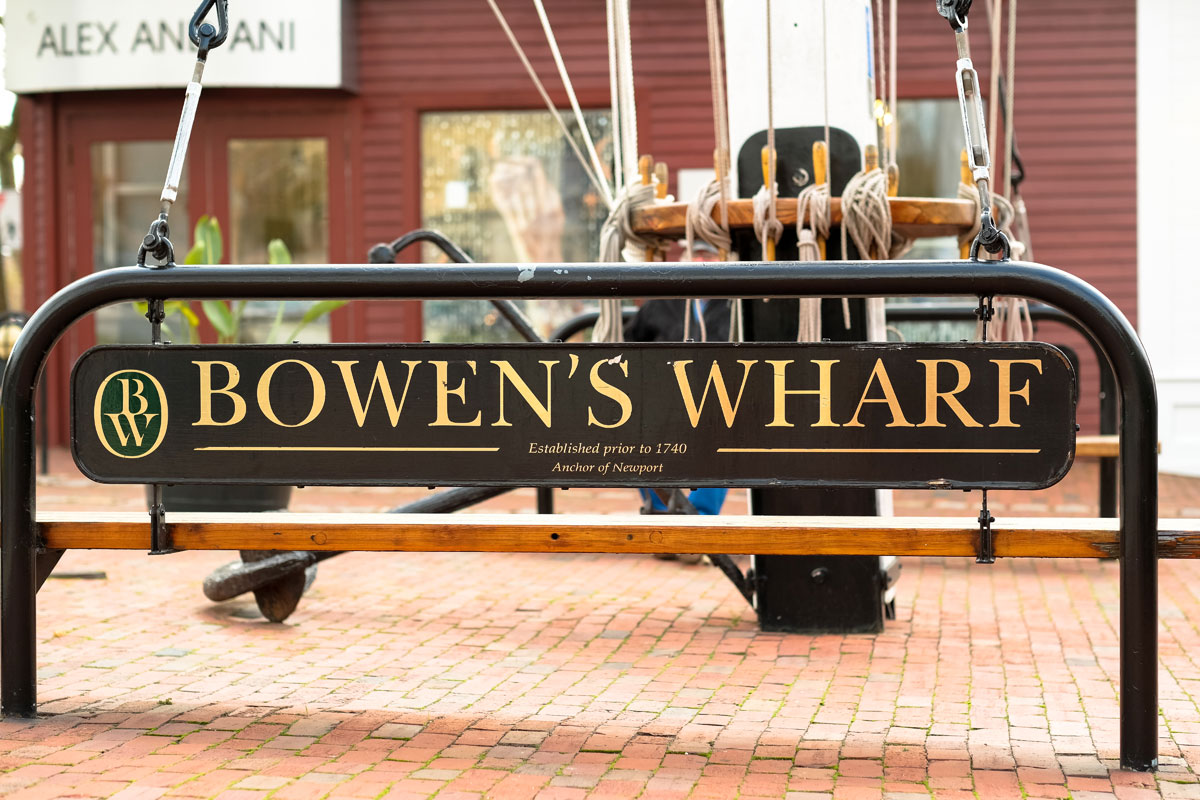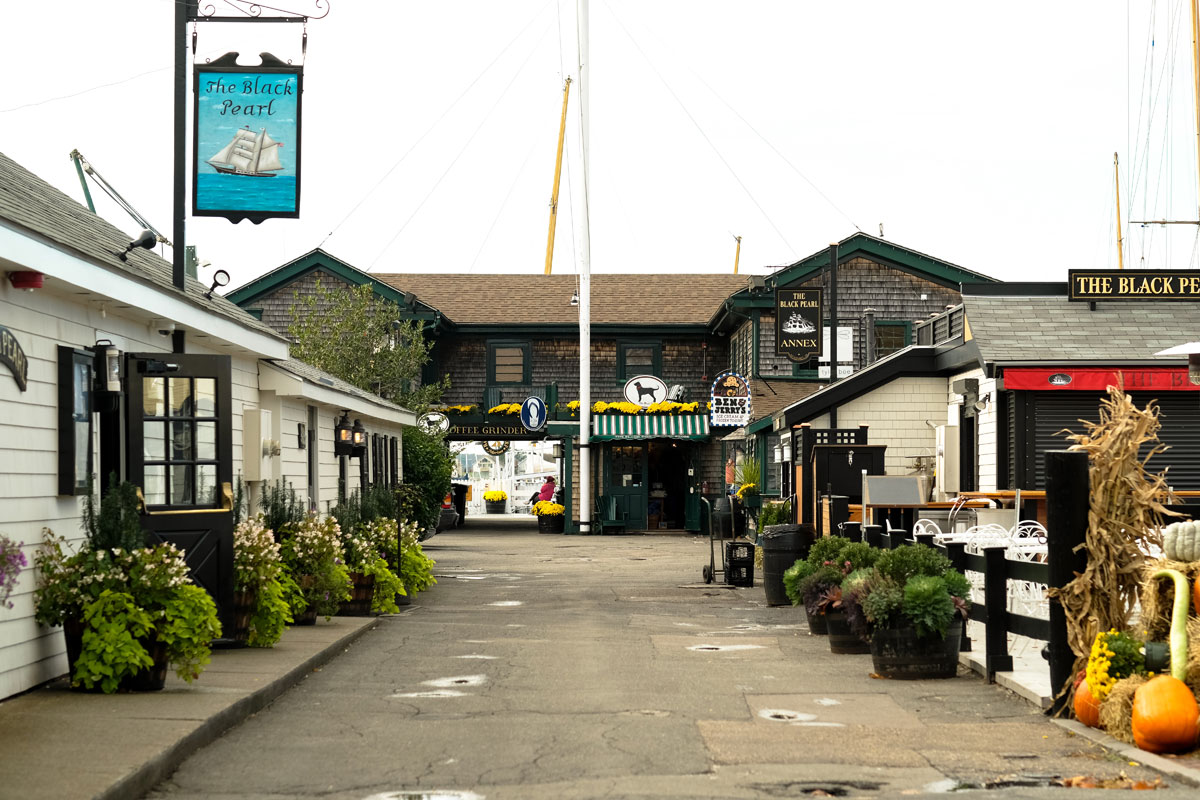 These two former commercial wharfs are perfect for a relaxing stroll before lunch or dinner. Grab a coffee at the Coffee Grinder and ogle the luxury yachts in the marina or shop for some souvenirs (don't miss Kristen Coates Gallery)!
Ocean Drive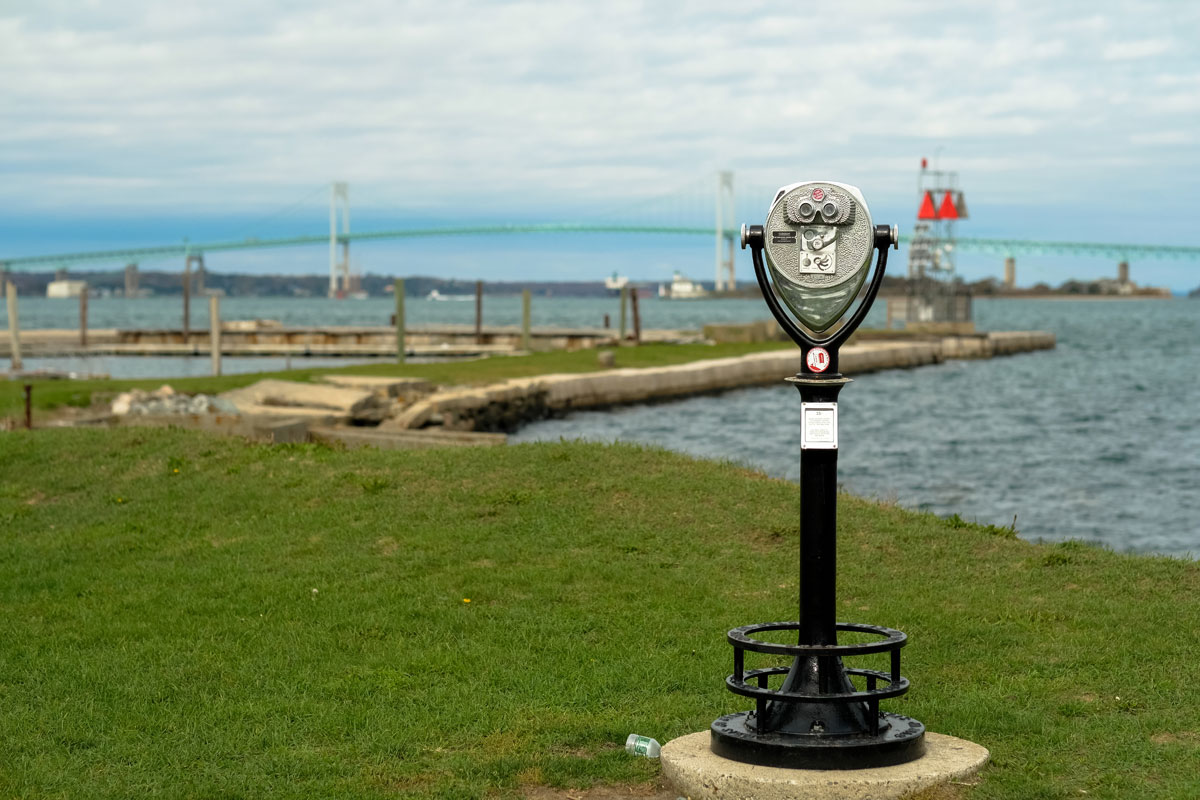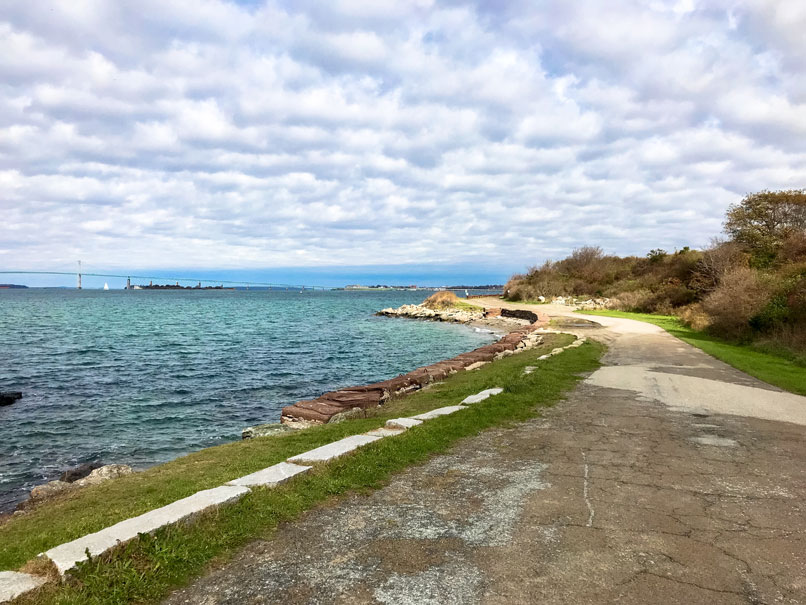 Don't miss this scenic 10-mile drive (similar to Pebble Beach's 17 Mile Drive) with its stunning ocean and mansions vistas. Start from downtown Newport (Thames and Wellington) and wind your way around to end at Bellevue Avenue (this keeps you closest to the water's edge). Some key stops along the way include:
Fort Adams: This deactivated fort and National Historic Landmark is worth a quick stop. While tours of the fort are limited in the off season, there are great views of Narragansett Bay and the Newport Pell Bridge. There's a pretty walk along the Bay to take in the boats, marinas, and working lighthouse. Be prepared for a breezy walk.
Castle Hill Lighthouse and Castle Hill Inn: Stop here for a quick snap of a picturesque 1890s lighthouse set amongst the rugged coastline. Turn off Ocean Drive at the signs for Castle Hill Inn and park at in the Marina parking lot (or Castle Hill Inn parking lot if you plan to stay for lunch, which we highly recommend). There's a short, 5-minute trail that will lead you to the lighthouse (and possibly some deer sightings along the way, which thrilled Bash!). We highly recommend the dining options at Castle Hill Inn and this was easily my favorite meal (see more below) of the trip. In-season, park yourself on The Lawn for a cocktail, casual al fresco lunch, and spectacular views.
Brenton Point State Park: Stop here for some ocean views, people watching, and kite flying in good weather. During the summer, quench your thirst with a frozen lemonade from the Del's truck.
Gooseberry Beach: This public beach (next to the private, exclusive Bailey's Beach) is great for families.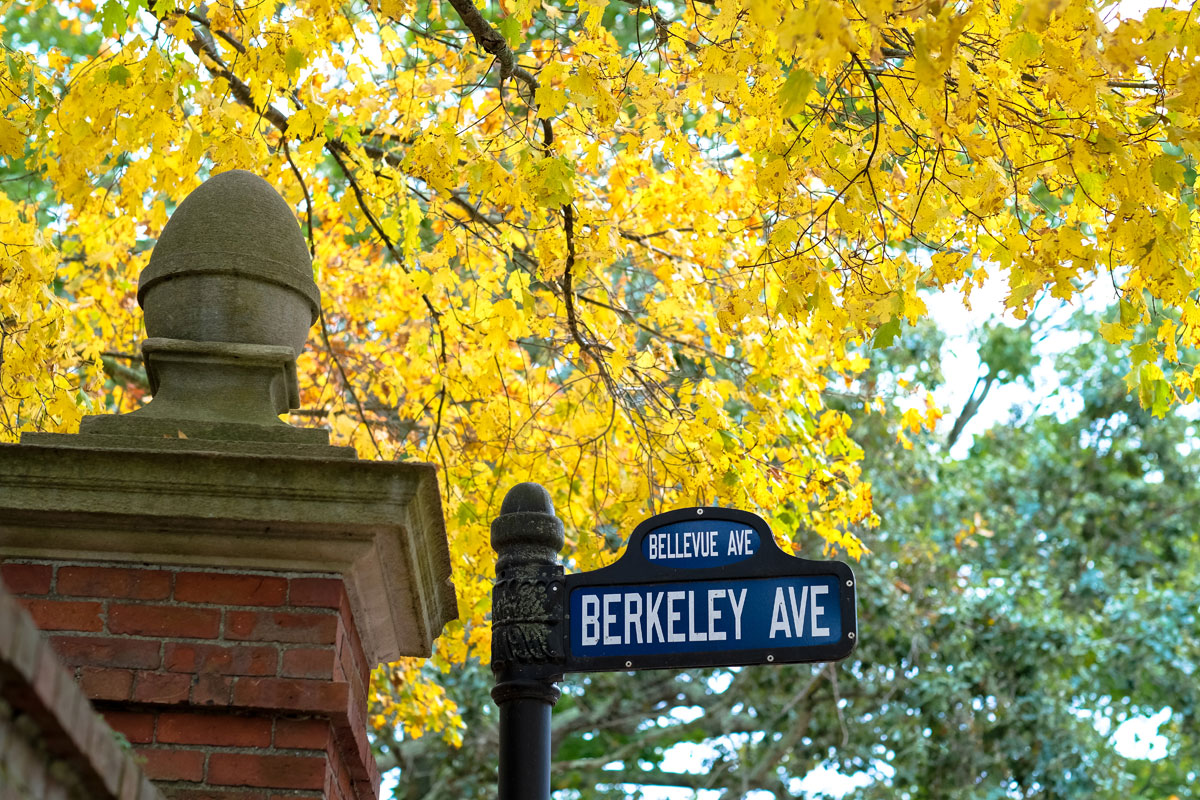 Easton's Beach (First Beach)
This is Newport's most popular beach, with a plethora of summer activities great for kids, including a carousel, aquarium, and playground. And, don't forget, to try the famous lobster roll from the Snack Bar. Note: the activities at Easton's are seasonal and are closed during the off-season.
Additional Mansions: Belcourt and Rough Point
If you haven't had your fill of mansions yet, check out Belcourt and / or Rough Point (separate from those managed by the Preservation Society of Newport County). Note: Belcourt requires advanced reservations for its guided tours.
Rough Point is tobacco heiress, socialite, and philanthropist, Doris Duke's former estate, preserved with her original furnishings and worldly collections intact. Note: reservations are encouraged and tours are limited / closed in the off season.
Newport Casino Grounds
After walking along Bellevue Avenue, stop at the Newport Casino, a National Historic Landmark, for some shopping and culture. Tennis enthusiasts should plan a visit to the International Tennis House which houses a museum, manicured grass courts, and stadium. Around the corner, there's also the Audrain Automobile Museum showcasing a rotating collection of over 200 cars.
Where to Stay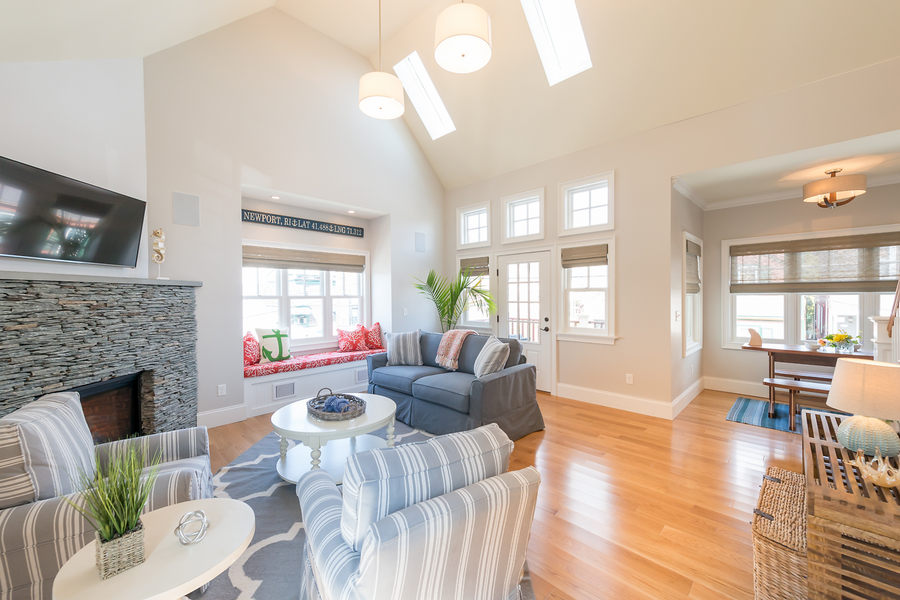 While we were initially planning to stay at a hotel (there are some great rates during the off season), we ultimately decided to try out a house with The Newport Lofts. We stayed at their 611 Thames Street property which had 3 bedrooms and 3.5 bathrooms, a kitchen, living room, and dining area. We loved the convenience to both downtown and the mansions, included parking, and comfortable, private surroundings.
Pros:
Independent structure: we had the whole house to ourselves, so there was no worrying about noise (from Bash or neighbors)
Private layout: at first, I was surprised by the inverted floor plan layout (with 2 bedrooms on the ground floor, kitchen / living room / dining room on the second floor, and third bedroom on the third floor). But we actually really liked the fact that the bedrooms were separated by the common areas to provide more privacy
Convenient location: walkable to the harbor or a quick 5-minute drive to most sights. Plus, outdoor private parking for 2 – 3 cars
Nice to have a kitchen for morning coffee, snacks, and option to do a quiet takeout / delivery dinner (or cook if you are feeling ambitious) at home. A kitchen and dining space is especially helpful when traveling with kids (especially since Bash has some pretty serious food allergies and I could prepare some snacks / meals to keep with us on the go)
New and clean: this property was very clean, with lots of natural light. The facilities were modern and seemed to have been recently constructed / renovated
Additional features: private in-home laundry facilities, Wi-Fi, beach supplies
Cons:
While we loved having the conveniences of home (especially for a family), you do miss out on the typical amenities associated with a hotel.
No on-site concierge (they do offer packages complete with experiences, spa, and dining but these need to be booked 72 hours prior to arrival). I was also surprised they didn't provide any tourist maps, magazines, or literature on Newport attractions / history
No daily maid service
No baby / kids' gear; note: there are stairs but they are not baby-proofed
No attached hotel amenities (i.e., spa or dining facilities), but these can be ordered through The Newport Lofts (24 hour advanced orders for breakfast or picnic baskets). Also, the Bodhi Spa is literally almost across the street and the convenient Thames Street restaurants are available for takeout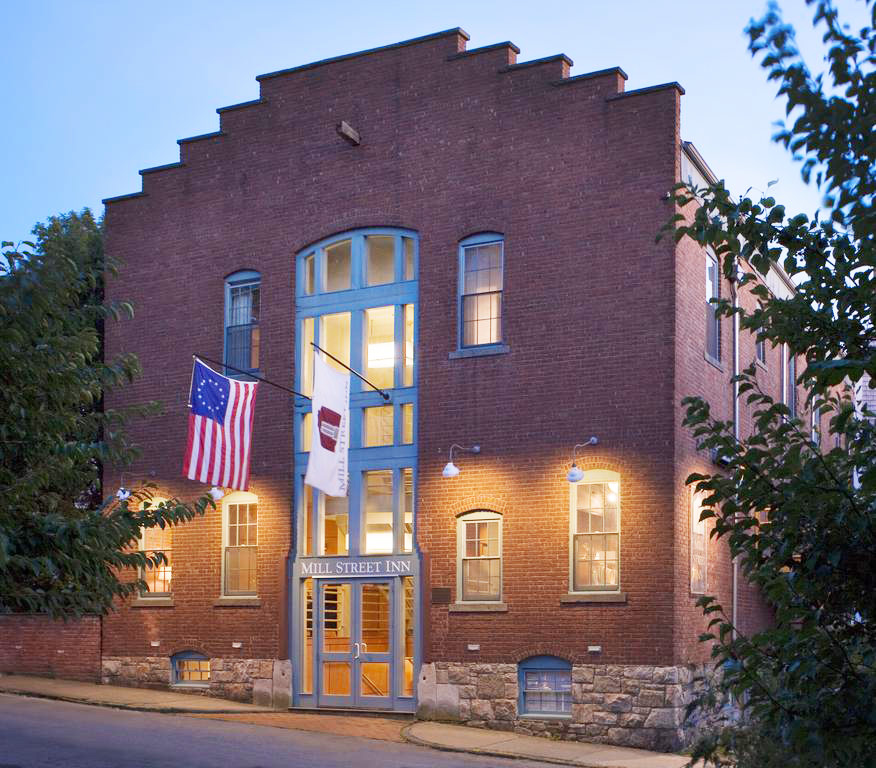 This former 19th century mill is a nice, moderately priced option great for families as their rooms are all configured as spacious suites. The loft-style look with exposed brick walls and original beams bring out the historic charm while you also have all of the modern conveniences of a hotel (note: breakfast and afternoon tea are included, but otherwise the hotel does not have in-room dining or an attached restaurant). We stayed here during a couples' trip and found the location to be very convenient and the facilities to be clean and friendly.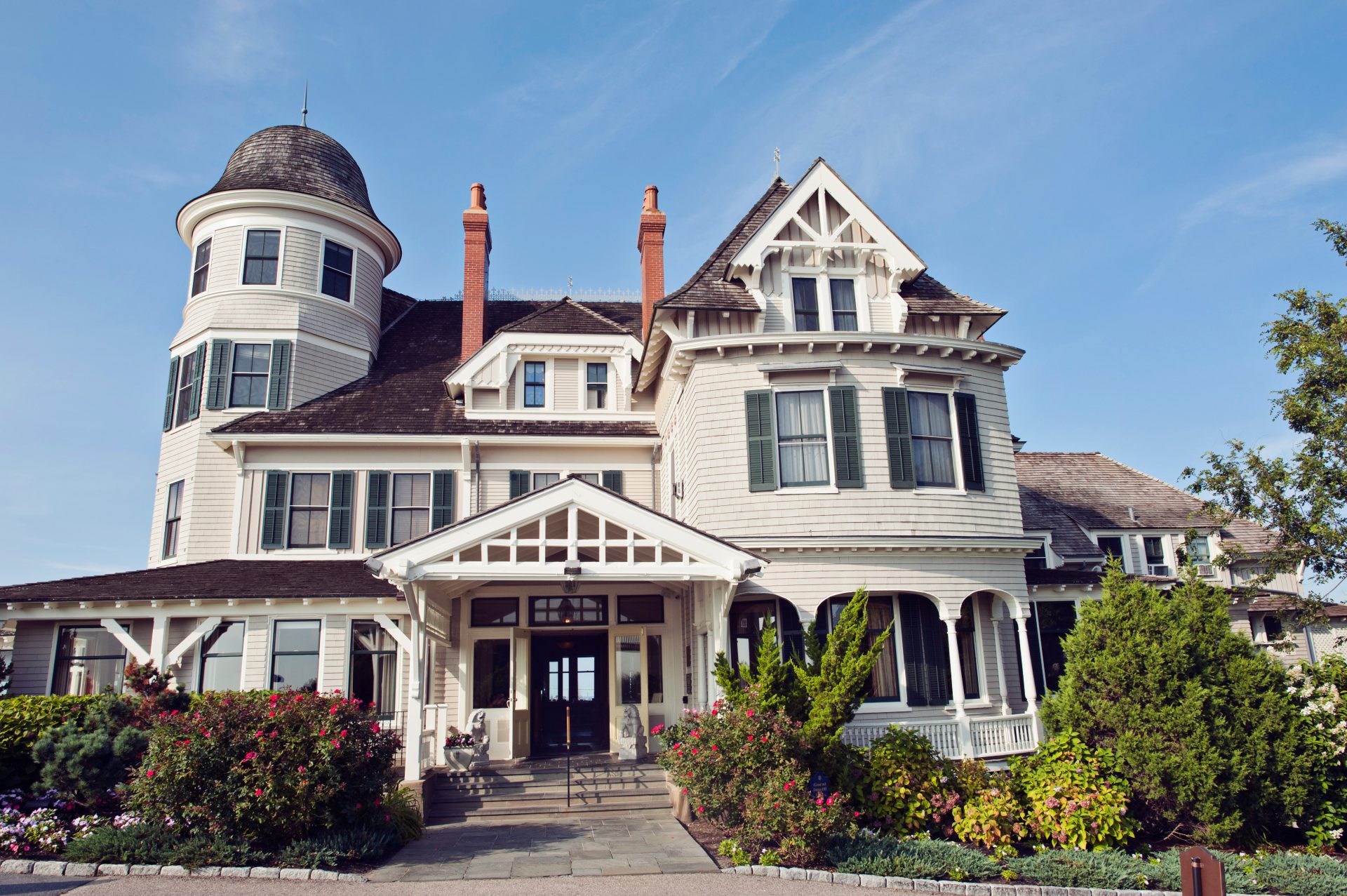 I love Relais & Chateaux properties and would expect nothing less than elegance and luxury from the Castle Hill Inn. While this is definitely a luxurious splurge, the property is absolutely gorgeous and the service is impeccable. The Beach House rooms would probably be a better bet for traveling with kids as they are a bit larger, suite style accommodations, on the beach, and not in the main house. Book fast as the suites were already booked (even in the off-season).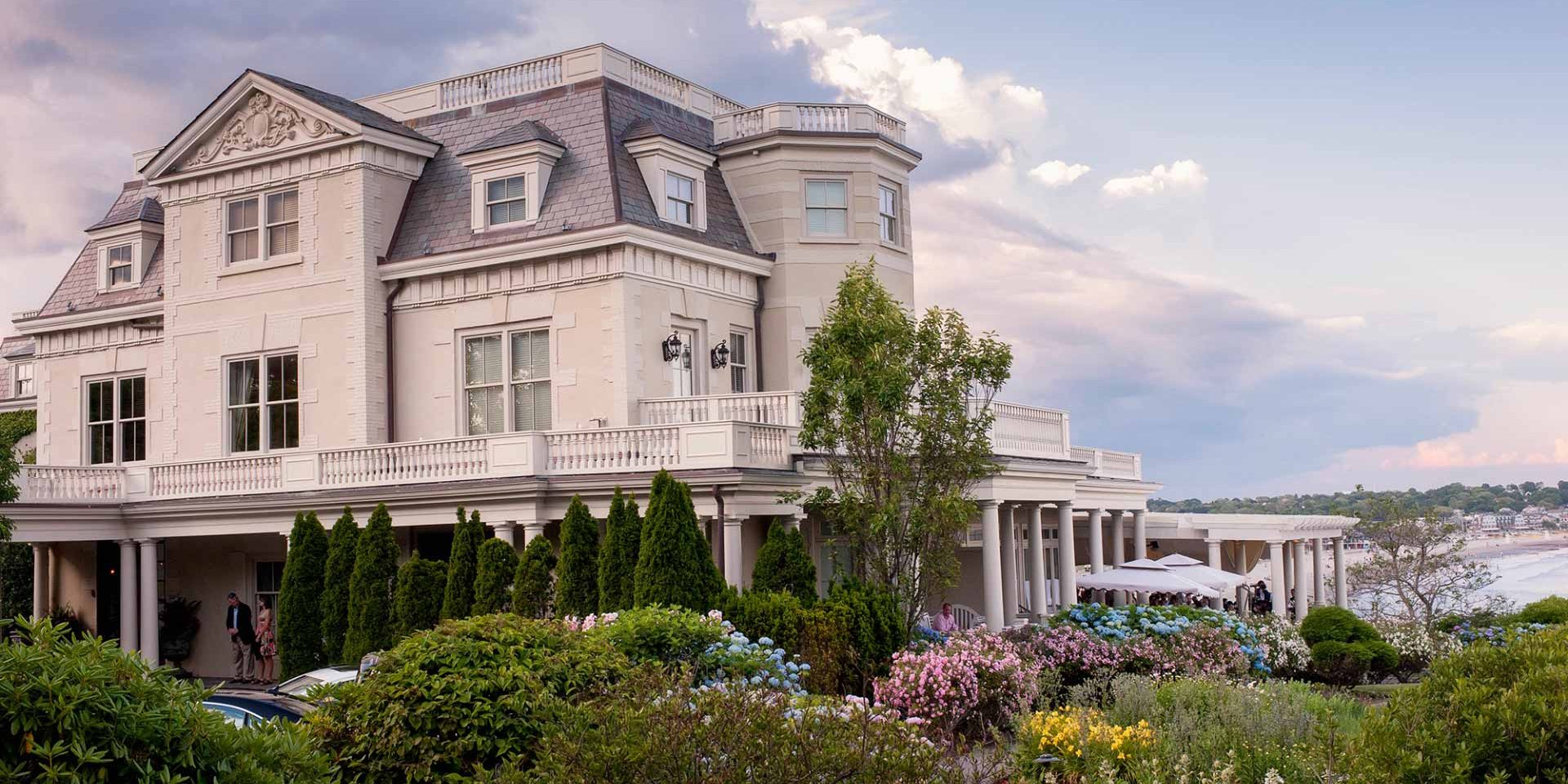 You can't beat the location of this beautiful property, nestled right along the famous Cliff Walk. After touring the Newport Mansions, return back to your own, private neighboring mansion! Conde Nast Traveler voted it the Most Romantic Hotel in 2016, so you know any stay at this property is going to be special. We'll be saving this property for a kid-free getaway and I wouldn't recommend it for young toddlers.
Additional Hotels for Consideration
As a resort destination, Newport has a variety of wonderful accommodations. A few others to consider: Hotel Viking, Gurney's Newport Resort and Marina, Grace Vanderbilt, and The Attwater.
Where to Eat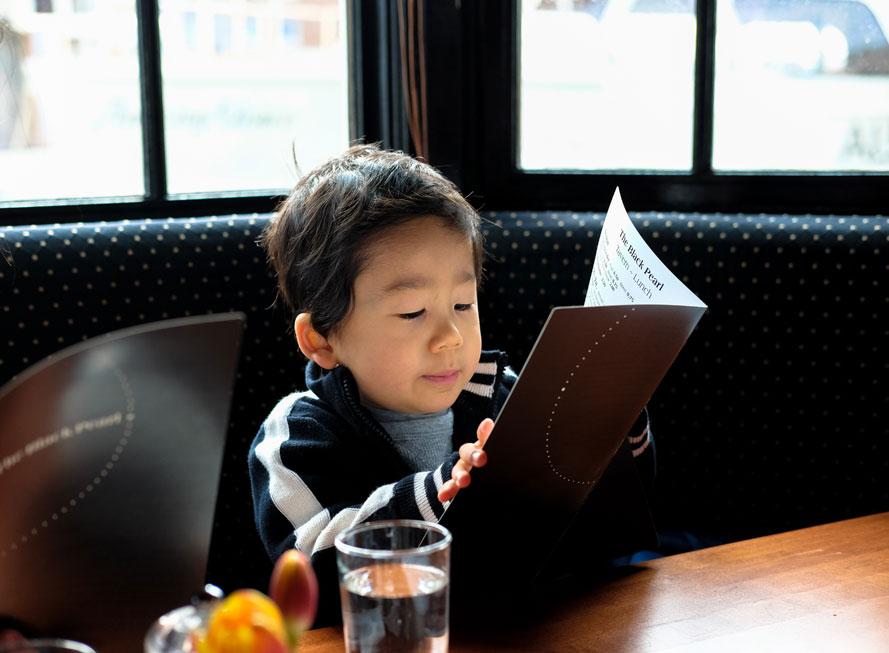 Breakfast: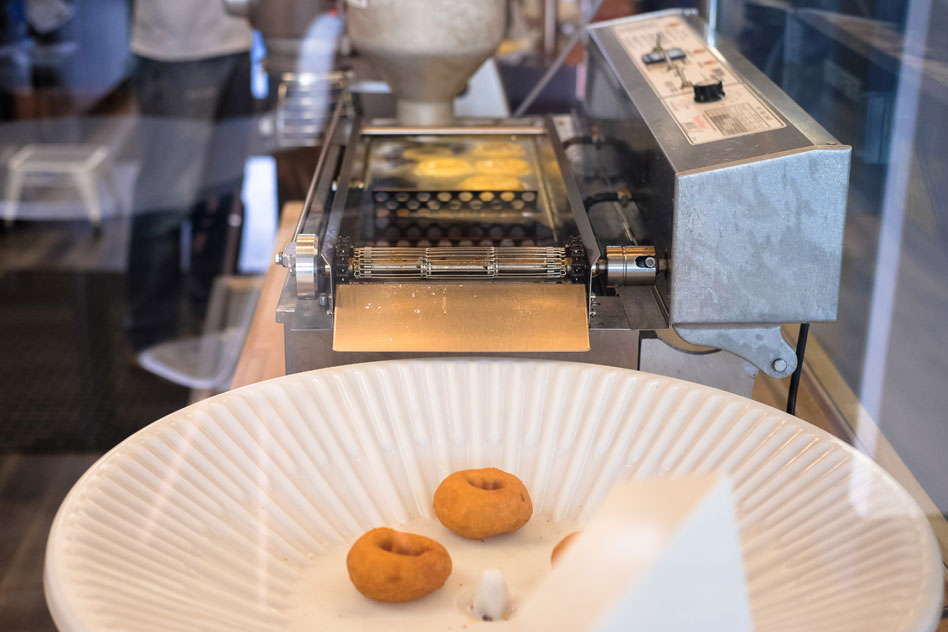 Lunch / Dinner: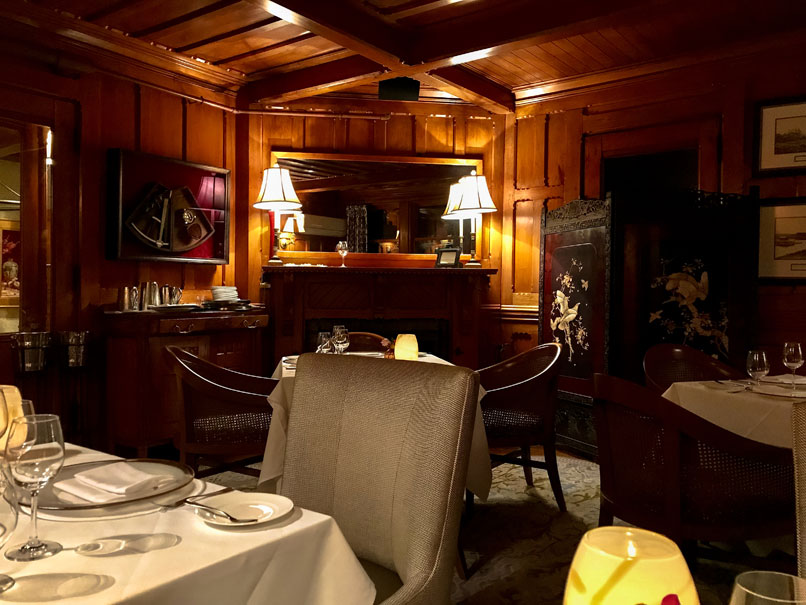 Castle Hill Inn: Ok, I know I've mentioned this place a million times, but the property is so incredibly gorgeous and the food was delicious. We did a date night, fireside dinner at The Dining Room, and it was, by far, my favorite meal in Newport. We did the 3-course menu – everything was delicious and portions were so hearty, I had to take my dessert home. Go here and your taste buds will thank me!
Mamma Luisa: We loved this quaint, Italian restaurant so much from our last couples' trip that we had to go back with the family. Set in an old house, this gem definitely has an old-world, family vibe. Delicious homemade pastas are a must.
The Black Pearl: A stop at this Newport institution is a must! Hands down, the best clam chowder – rich, creamy, and just a hint of the fresh sea! No wonder it's world famous. If you need something more beyond warming your belly, try their Philly cheesesteak sandwich (new to the menu).
Brick Alley Pub: Located on the main thoroughfare of Thames Street, the Brick Alley Pub is a Newport landmark that's family-friendly for a great burger, lobster roll, or lobster bisque. Go for dinner and stay for a drink! They also do a nice takeout and its extensive pub menu will definitely have something for everyone.
Veranda and / or The Spiced Pear at The Chanler: Another great date night option sans kids would be The Spiced Pear. Or, for lunch / drinks with a view, stop by Veranda.
Cru Café: For a very casual lunch, check out Cru. Located right off of Bellevue Avenue, this local spot is convenient from the Newport Casino / International Tennis Hall of Fame and several mansions.
Additional Restaurants for Consideration: A few additional local suggestions that we haven't yet had the opportunity to try (there are some seriously great eats in Newport!): Perro Salado, Flo's Clam Shack, The Mooring, Clarke Cooke House, Diego's, Bouchard Inn & Restaurants, White Horse Tavern, and Revolving Door.
Additional Resources
Jess Ann Kirby: Get a local's take on the best of Newport. This Newport-based blogger shares her go-to finds for fashion, brunch, holidays, etc.
New York Times 36 Hours Series: For some sample quick getaway iterinaries, check out the NY Times series.
Travel + Leisure: For a collection of articles and tips on Newport, check out this landing page.
Planning a trip to Newport or visited recently? Let us know your favorite hotpots in the comments below!