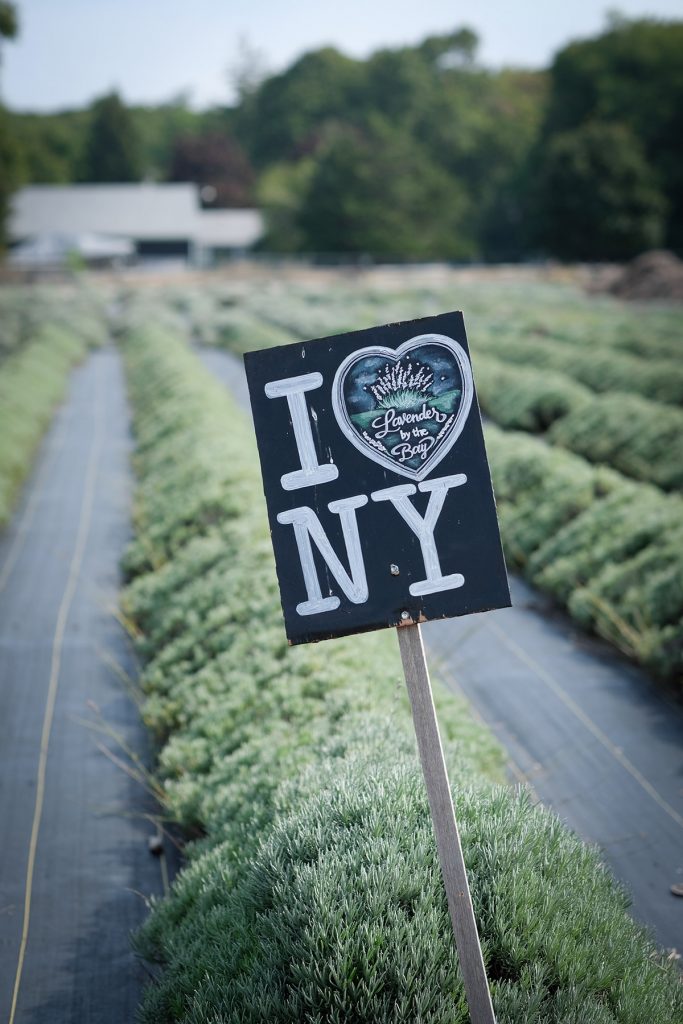 Looking for a quick getaway from the city? The North Fork of Long Island is a perfect family retreat for visiting charming towns with Main Streets, bucolic farmland, captivating marshes, calm beaches made for long walks, and scenic vineyards. At the last minute, we decided to stay for a long weekend after initially thinking we would just go for a day trip and we were so glad we did! Taking about 2.5 hours to drive there from the city, it's a little far for just a day trip and we were pleasantly surprised at how much there was to do!
We found a last minute AirBNB cottage, but next time, with a little more advanced planning, we'd like to be closer to the town of Greenport. We passed by the Soundview Greenport which was recently remodeled and is literally on the beach and close to the towns. It looks kid-friendly with suites and apartment style accommodations, a huge plus as many of the hotels in the area cater only to adults.
Here are a few of our trip's highlights and recommendations…
Lavender by the Bay: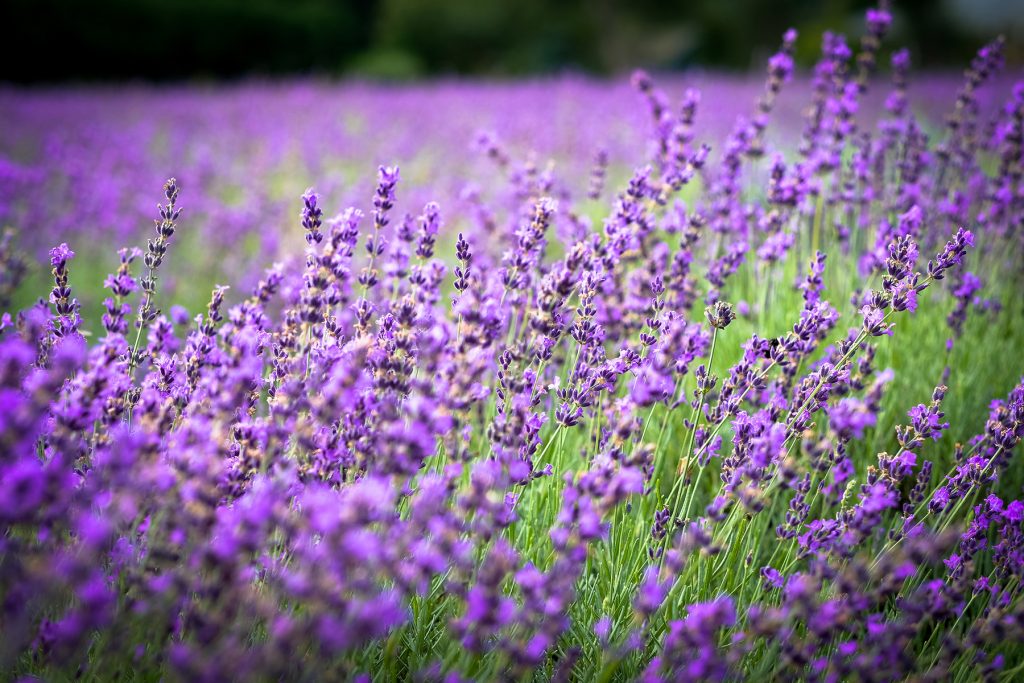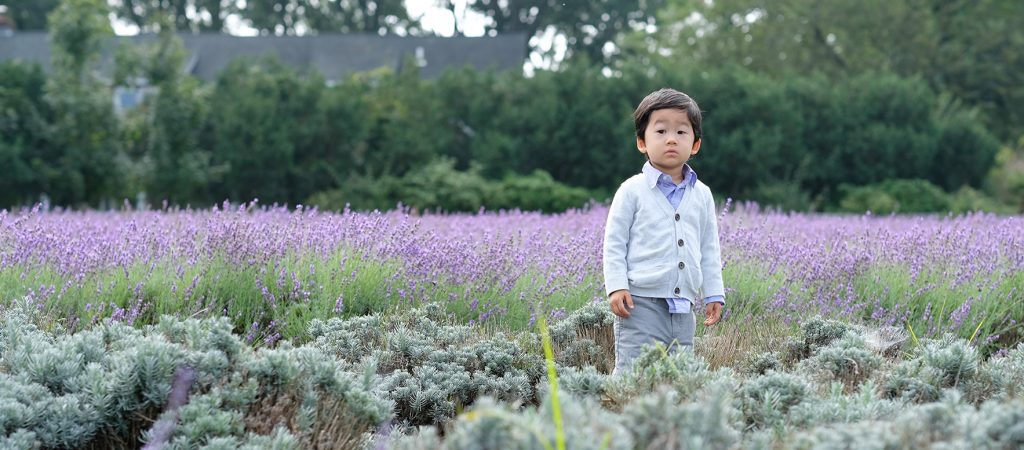 Lavender by the Bay: While you can find many of their products at the GrowNYC greenmarkets around the city (including the Union Square Market), nothing is quite as picturesque as visiting the lavender farm at full bloom! It's a little slice of Provence in New York and is a gorgeous backdrop for some family photos. Check their website or social media pages for up-to-date bloom coverage. We visited during the smaller fall bloom and while it's a much smaller acerage, it's still equally as beautiful and intoxicating. Some suggestions: go early as it fills up quickly and be mindful of the bees! We spent about an hour in the morning here enjoying the scenery, taking some photos, hunting for grasshoppers, and then buying a few sachets and goodies at their cute store.
Orient Beach State Park: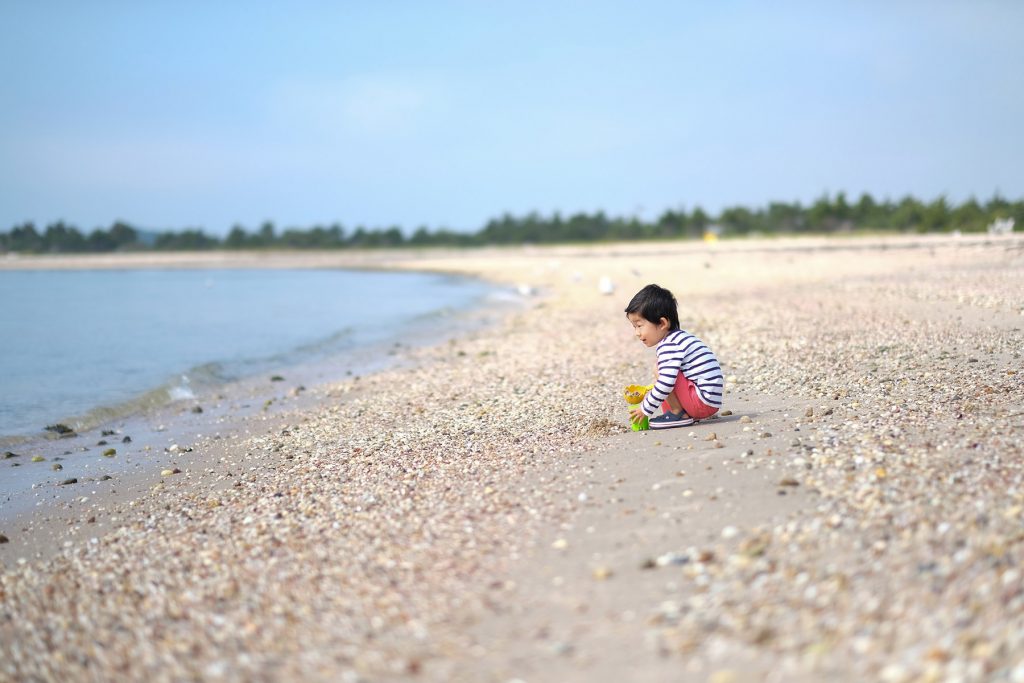 Continuing east along Main Road (NY25) towards our next destination of Orient Beach State Park, we stopped in the small town of Orient. We grabbed some breakfast at Four and Twenty Blackbirds and also a couple of slices of pie (roadies!). Then we spent a couple of hours beachcombing, hunting for shells, dipping our toes in the water, watching the flotillas of boats sail past, and swinging in the sandy playground. You could easily spend an entire afternoon here. If you do, bring a picnic lunch or pick up supplies for a beach BBQ, as there are grills on-site to use. Quick tip: bring some water shoes for the little one (the beach is a mix of sand and small rocks) and some binoculars for bird watching along the nature trail.
Farm Stands: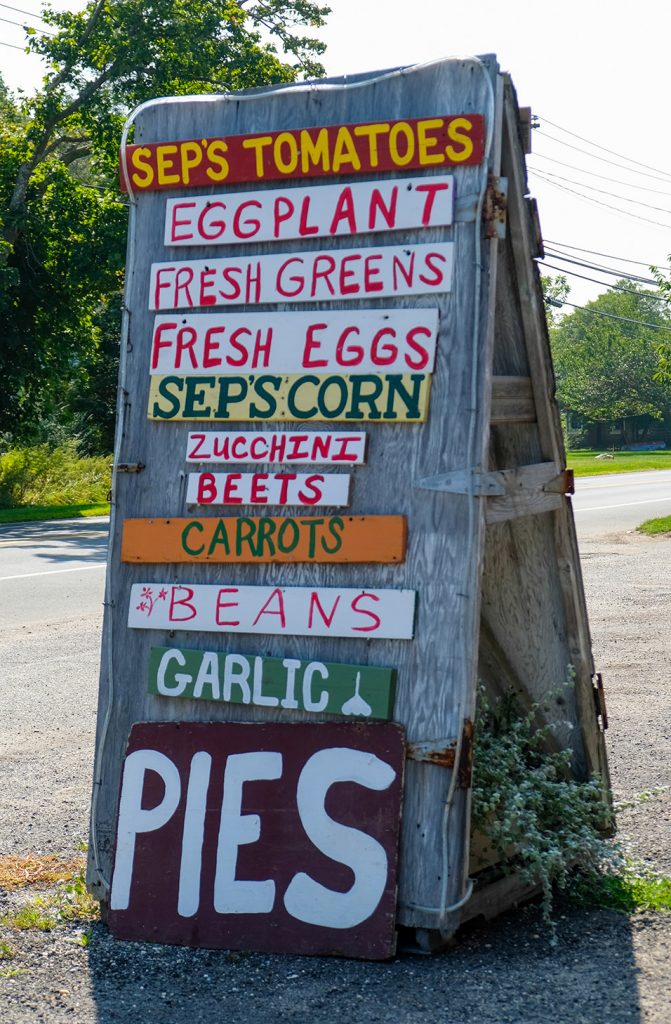 On the way back, we stopped at several farm stands to pick up some fresh produce for dinner as we decided to barbeque (a novelty for NYC apartment dwellers) back at the house. I'm pretty sure I could spend all day just snacking and chatting with locals at these quaint farm stands. Announced only by their hand painted signage (so drive slowly unless you want to make a few U-turns), we loved Sep's Farm (across the way from Lavender by the Bay) and Oysterponds Farm. While there were no more berries left at Oysterponds, a few cartons of figs remained. Freshly picked that morning, these were the most delicious figs we've ever had and Bash happily devoured an entire carton!
Town of Greenport: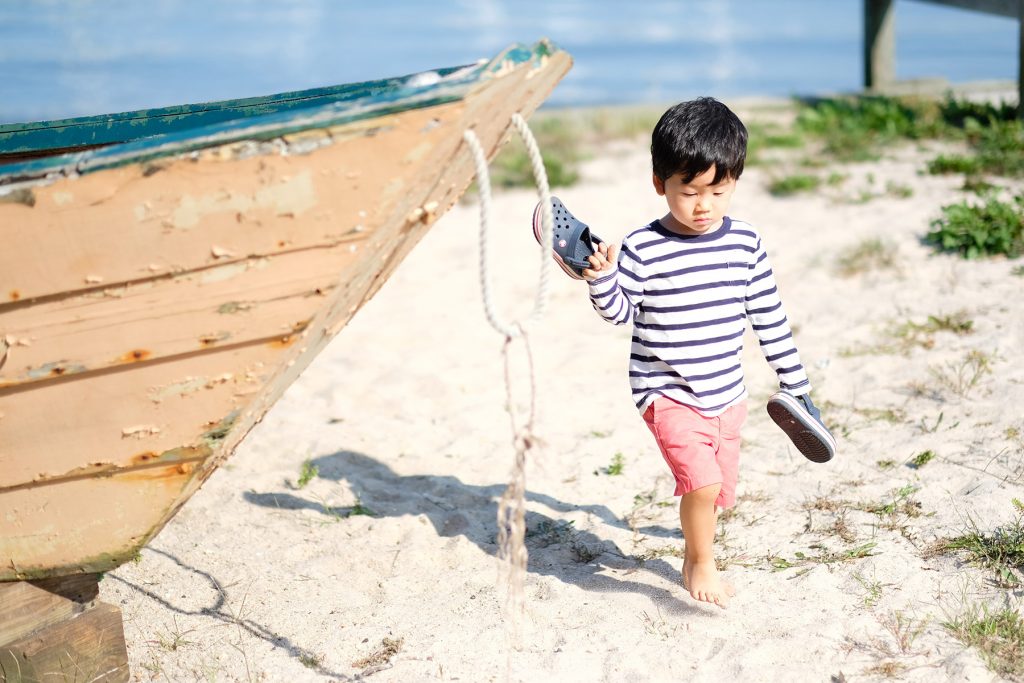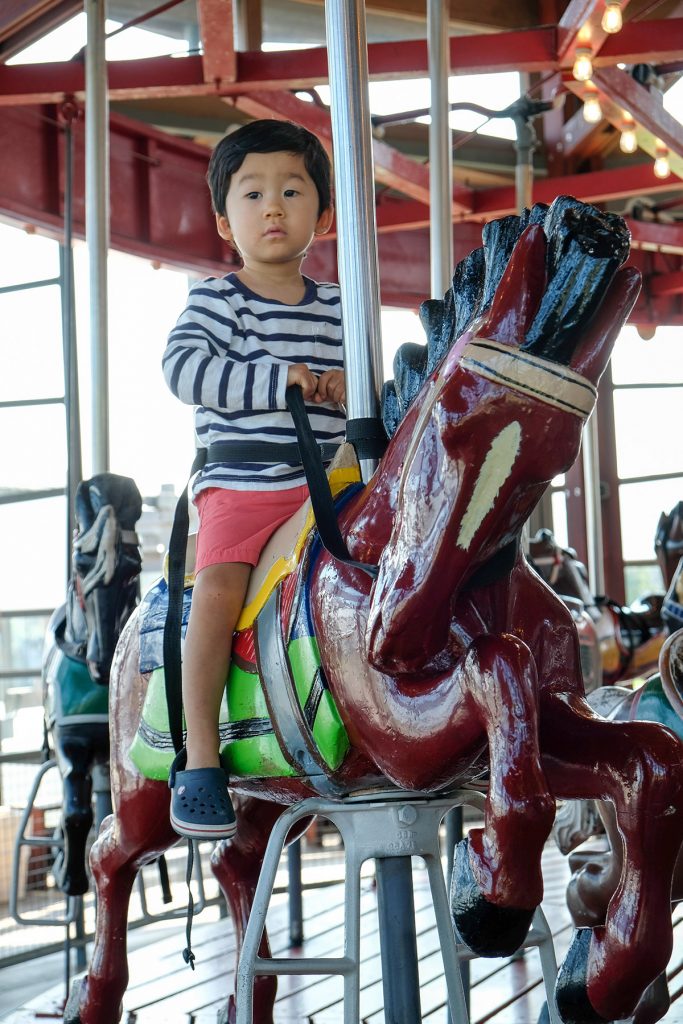 We loved walking around Greenport, the hub of action on the North Fork and one of Bash's highlights was a few spins around the Greenport Carousel. It's an antique carousel built in the 1920s (a few of the original hand-carved wooded horses are still in use) and has a beautiful view overlooking the harbor. They even have a fun ring game we haven't seen throughout our carousel tour of New York – riders extend their hands to try to capture as many rings they can catch from a post, if you catch the brass ring you get a free ride.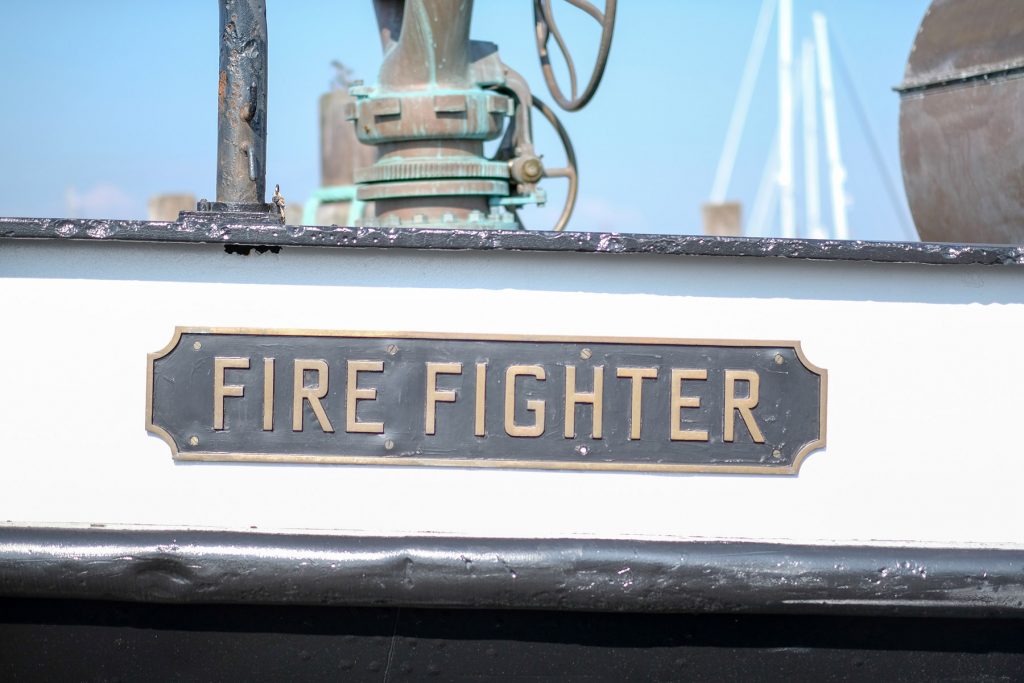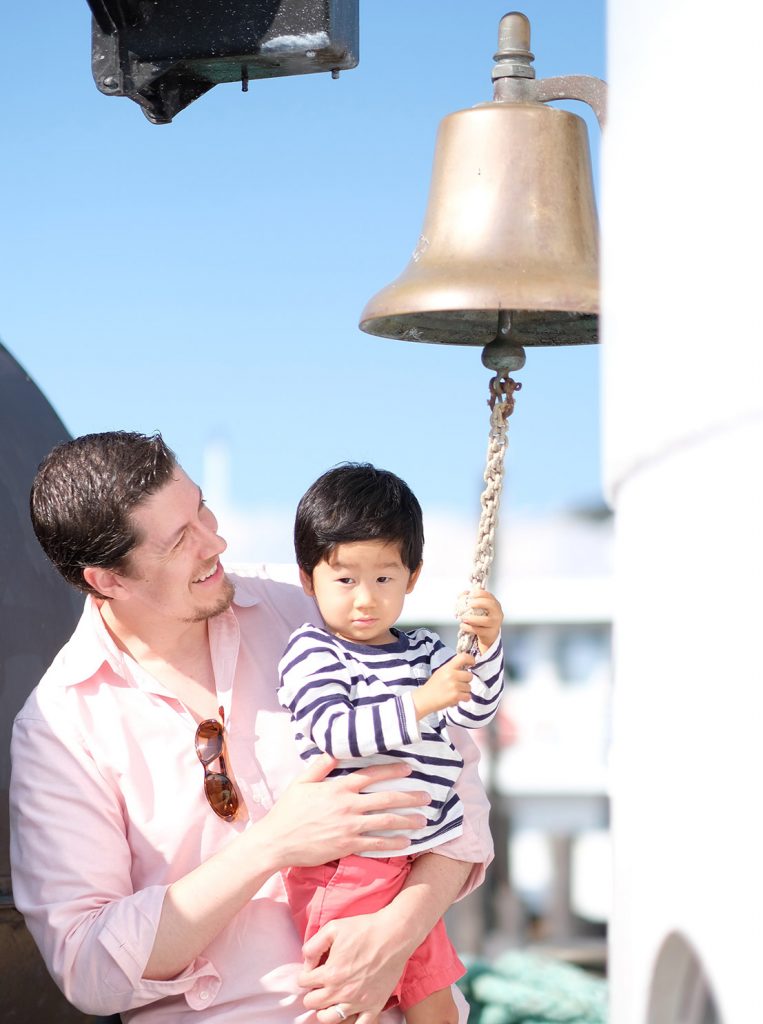 Continuing along the harbor, the Fire Fighter fireboat was a family favorite. The volunteers aboard this ship were extremely welcoming and led go-at-your-own-pace tours. As soon as we stepped on-board, our tour guide led us straight to the boat's alarm bell and indulged Bash's excitement by letting him sound the alarm. That's a great way to start a tour! Bash also loved "steering", touching all the gadgets, and watching the neighboring ferries dock and depart while we enjoyed the guide's historical narrative and learning how all of the intricate engineering feats operated the ship. This boat had an amazing history, entering service in 1938 and working all the way until 2010 (and playing a large role in supporting the first responders during 9/11).
There are a ton of cute shops and antique stores off Main and Front Streets, which we actually had a chance to browse once Bash fell asleep in his stroller from all of the previous excitement. A few cute ones: The Mercantile North Fork, Weathered Barn, Seabags Maine, White Flower Farmhouse, and Beall and Bell.
For the foodies, Greenpoint doesn't disappoint. With the countless farms, many of the restaurants are farm-to-table. For family friendly restaurants, you have the Crazy Beans diner (American; all kid friendly food, but there is a specific kid's menu as well), Lucharitos (Mexican; kid's menu available), 1943 Pizza Bar (it's pizza, enough said), and Claudio's Restaurant (seafood; kid's menu available).
Extras: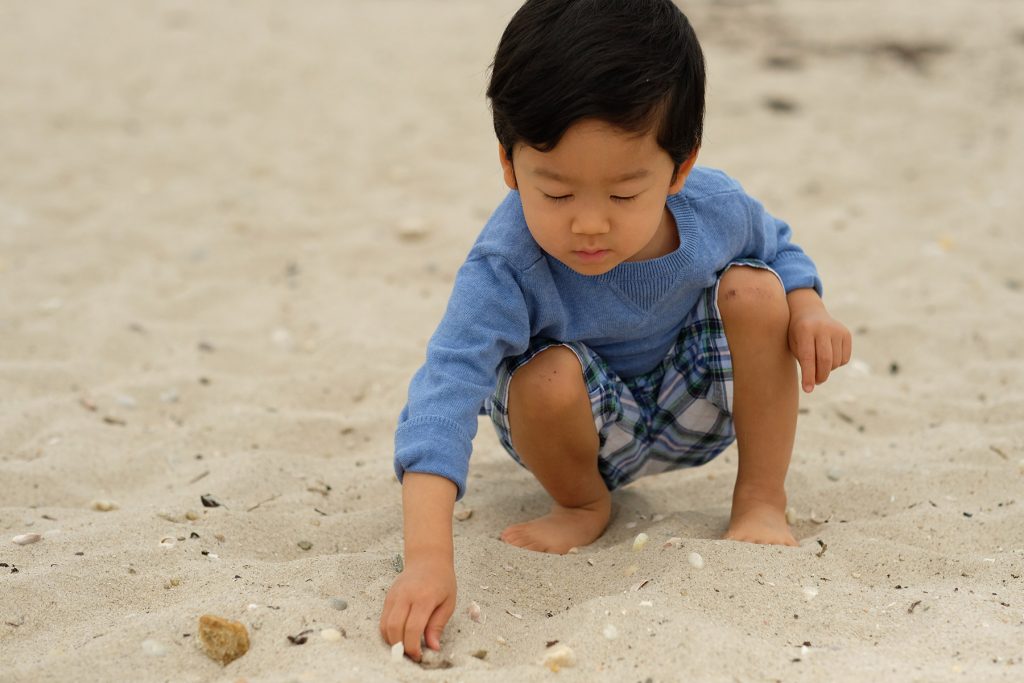 If you are looking for a few more things to do on your weekend getaway, check out these favorites recommended to us by a few locals:
Glory boat tour: The humorous Captain Dave will give you an informative tour of Peconic Bay.
Shelter Island: A quick ferry ride from Greenport will get you to Shelter Island for more beaches and a taste of quiet, idyllic island living. Stop at Stars Café for a great breakfast.
Harbes Family Farm: Tractor rides, games, music, apple cider donuts, and grown-up grape juice 😉. Go early, it gets packed.
Overall, we love the scenery (seriously, there is something mesmerizing about the way the light hits the grassy "marsh" inlets), relaxed fishing village vibe, and fresh farm-to-table food. While you can definitely pack in the sights into a quick weekend trip, next time we'll slow it down to spend more time at the beaches and check out a bunch of places we haven't visited yet: town of Southold, vineyards (Kontokosta, The Old Field, Peconic Bay, Croteaux), 67 Steps Beach, and restaurants (North Fork Table and Inn, Little Creek Oyster Farm and Market, Bruce and Son, The Frisky Oyster). Can you tell we are very eager to head back for more?! Has anyone been in the winter? We'd love to hear your favorite places to visit, particularly if you are a North Forker!
Resources:
Great overview and perfect descriptions of the North Fork experience from Travel and Leisure.
See here for a great roundup of restaurants.
Roundup of NY Times articles on the North Fork.