With only a few more days left, the countdown to Halloween gets real! If you are still struggling to come up with a costume (and don't have the time to do the best Elvis costume), here are a few of our favorite last minute Halloween costumes for toddlers.  These are all easy DIY costumes that cleverly use wardrobe staples and easy-to-find household items. As we all know, one of the most time-consuming parts of putting a costume together is finding what you need. I did some research (aka online shopping) and sourced the goods for your trick-or-treating looks. Check out our Pinterest Board for pictures and more ideas!
The Lumberjack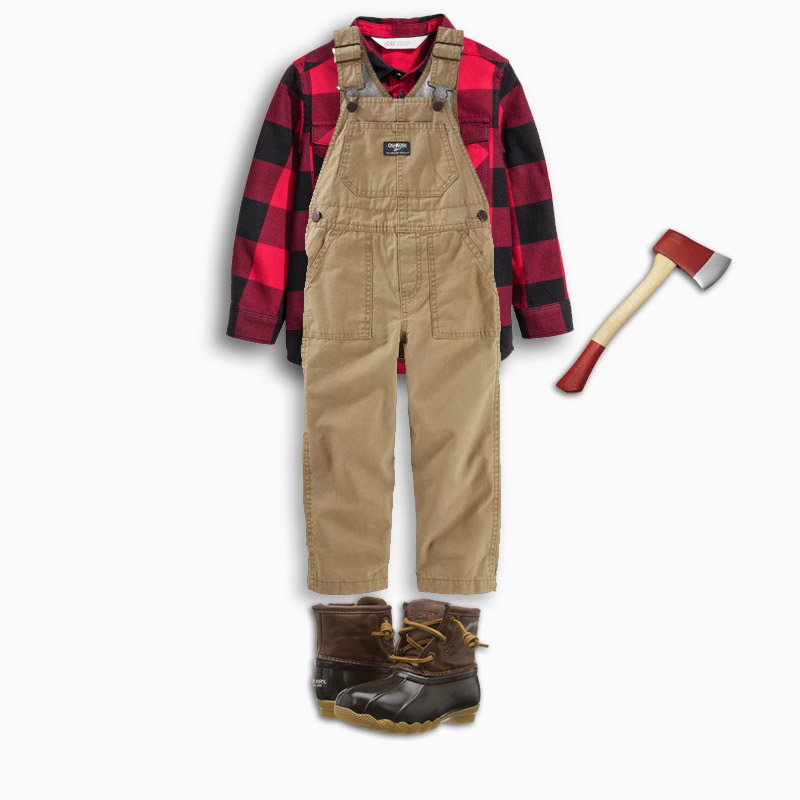 Finish off the look with a faux ax (make it out of aluminum foil, cardboard, and a paper towel roll!) and add a faux beard using face paint / eyebrows pencil or from a Halloween store.
Train Engineer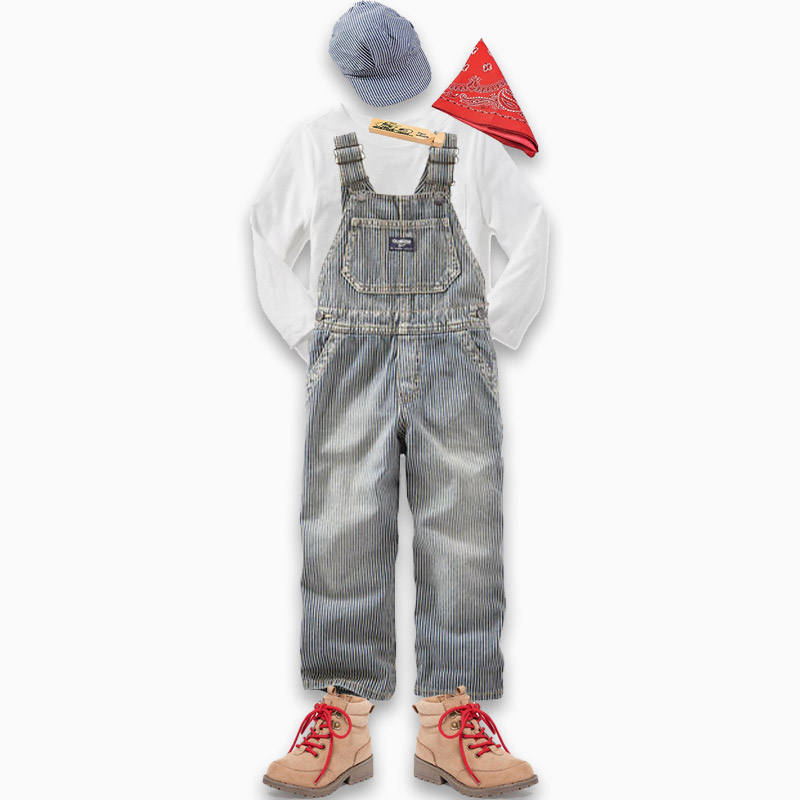 Satisfy a train-obsessed toddler by bringing Thomas and Friends out for some trick-or-treating!
Wayne's World's Garth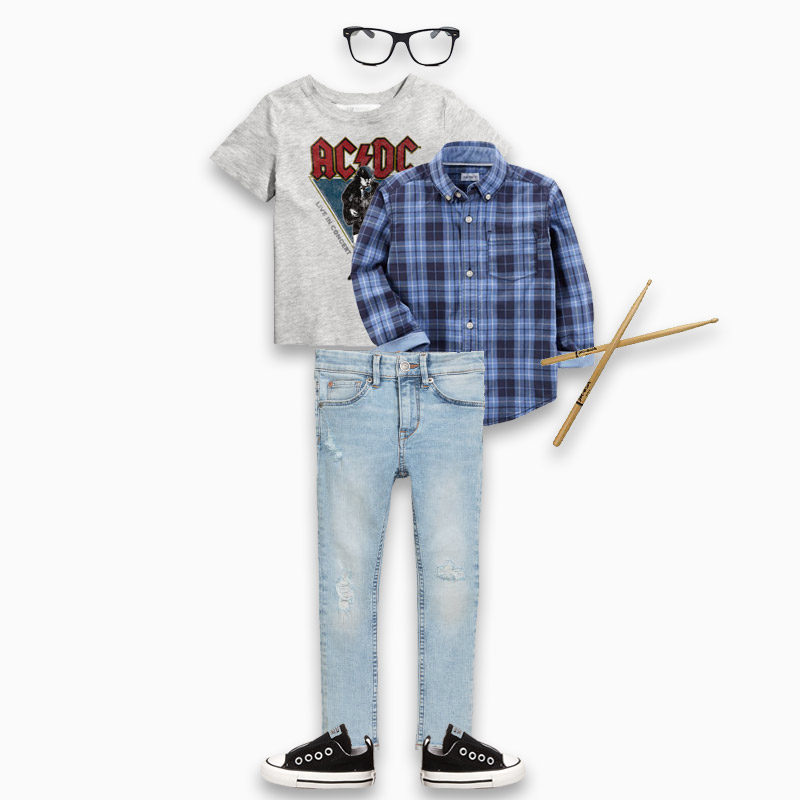 Party on with a blonde wig and some drumsticks.
Wayne's World's Wayne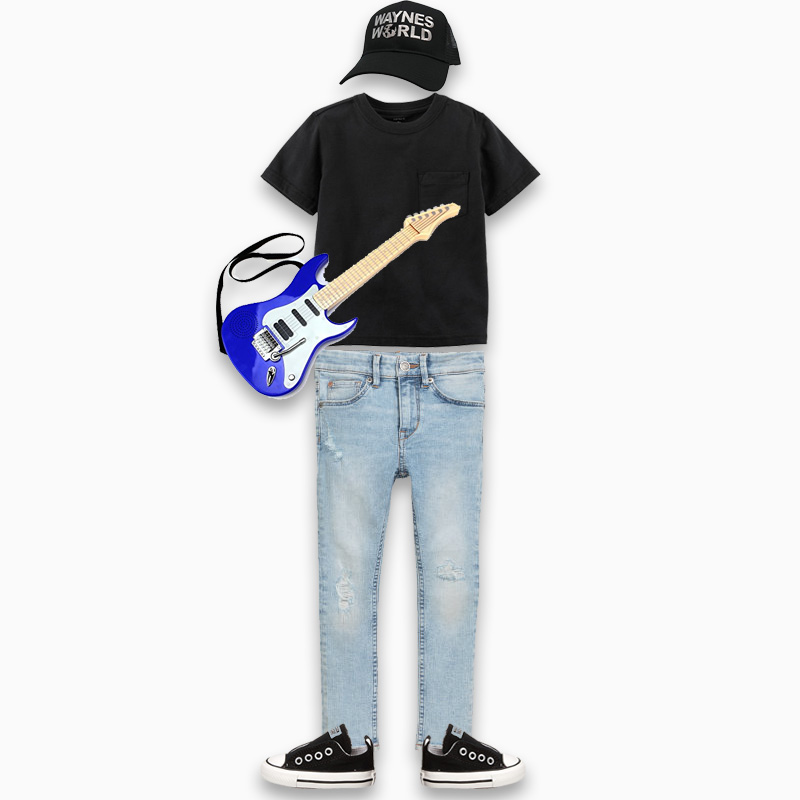 Excellent!  To get even more into character (and support my favorite NHL team), add a Chicago Blackhawks jersey to top off the look.
E.T.'s Elliott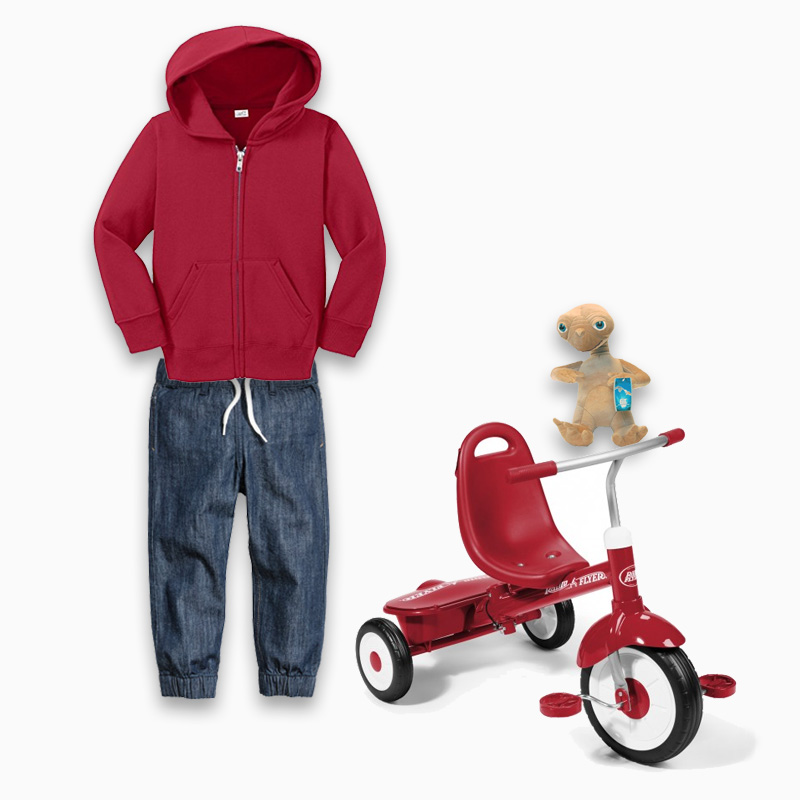 Attach a milk crate or basket to your tricycle to complete the extra terrestrial look.
UP's Carl (Grandpa)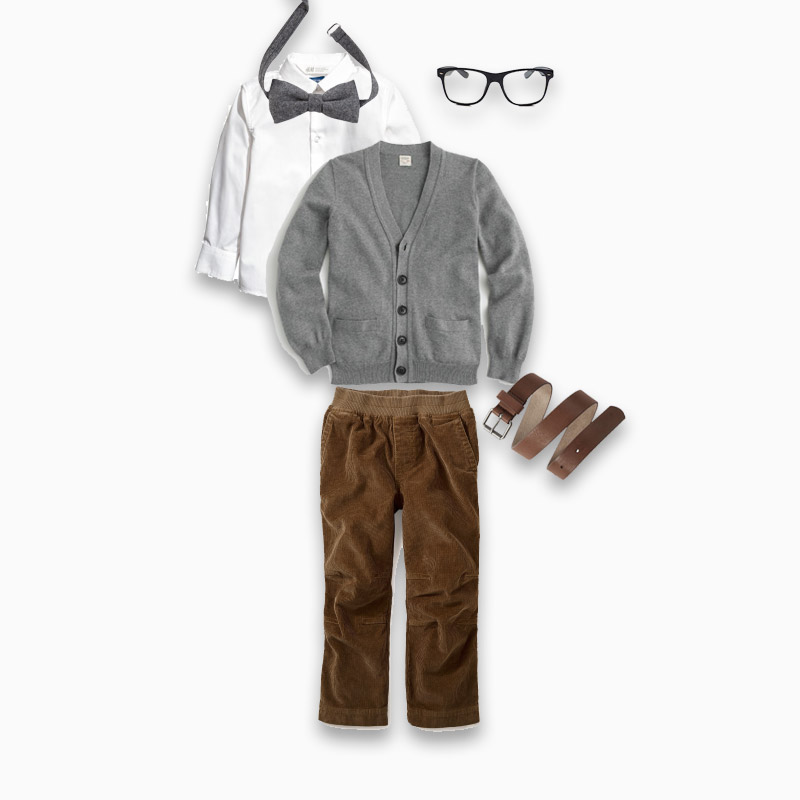 Got a sibling?  Dress 'em up like Russell in a yellow shirt, khaki shorts, and a DIY boy scout-style sash and badges.
Back to the Future's Marty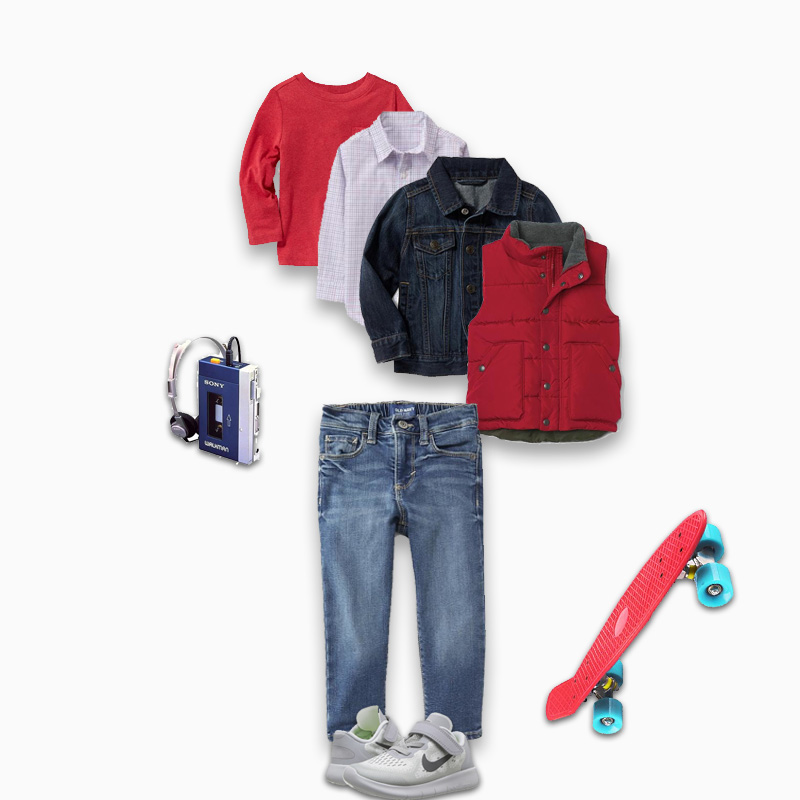 Your little one will look so McFly with a Walkman (or any old-school headphones will do) and "hoverboard".  Where we're going, there may not be any roads, but you'll definitely need a treat bag for your goodies and a flux capacitor if you have one handy.