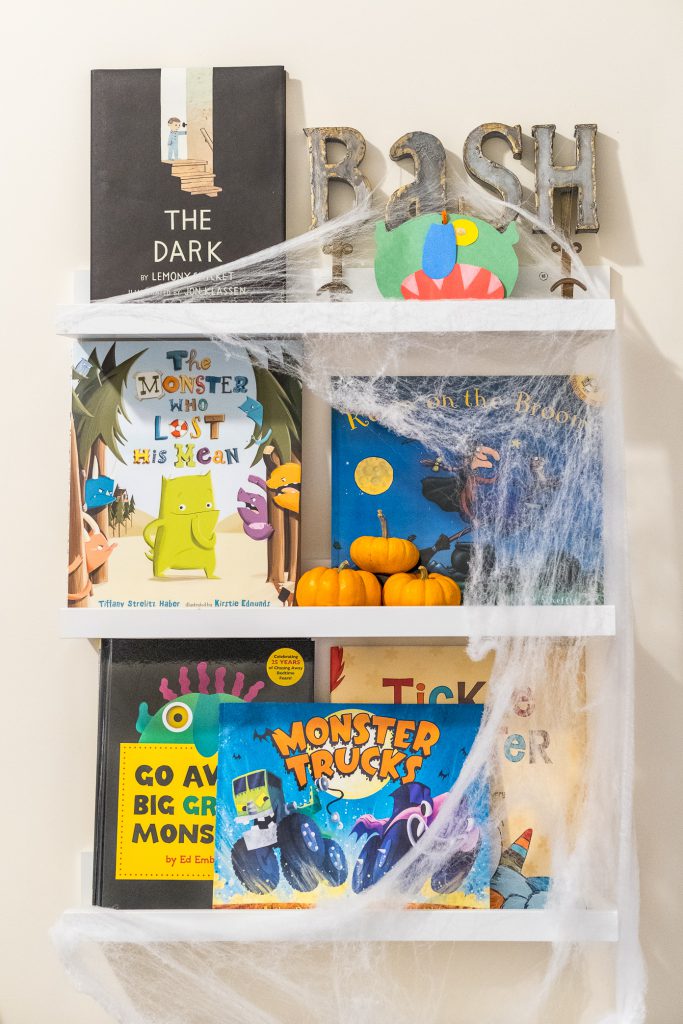 We're roarin' back into our Sunday Shelfies with Bash's favorite scary (but not too scary) books just in time for Halloween!  While we have Little Blue Truck's Halloween and The Gruffalo on repeat (see last year's Halloween Sunday Shelfie), this year we're adding Monster Trucks, Go Away Big Green Monster, The Dark, Tickle Monster, The Monster Who Lost His Mean, and Room on the Broom to the collection.  Can you tell…someone's very excited for Halloween!
Monster Trucks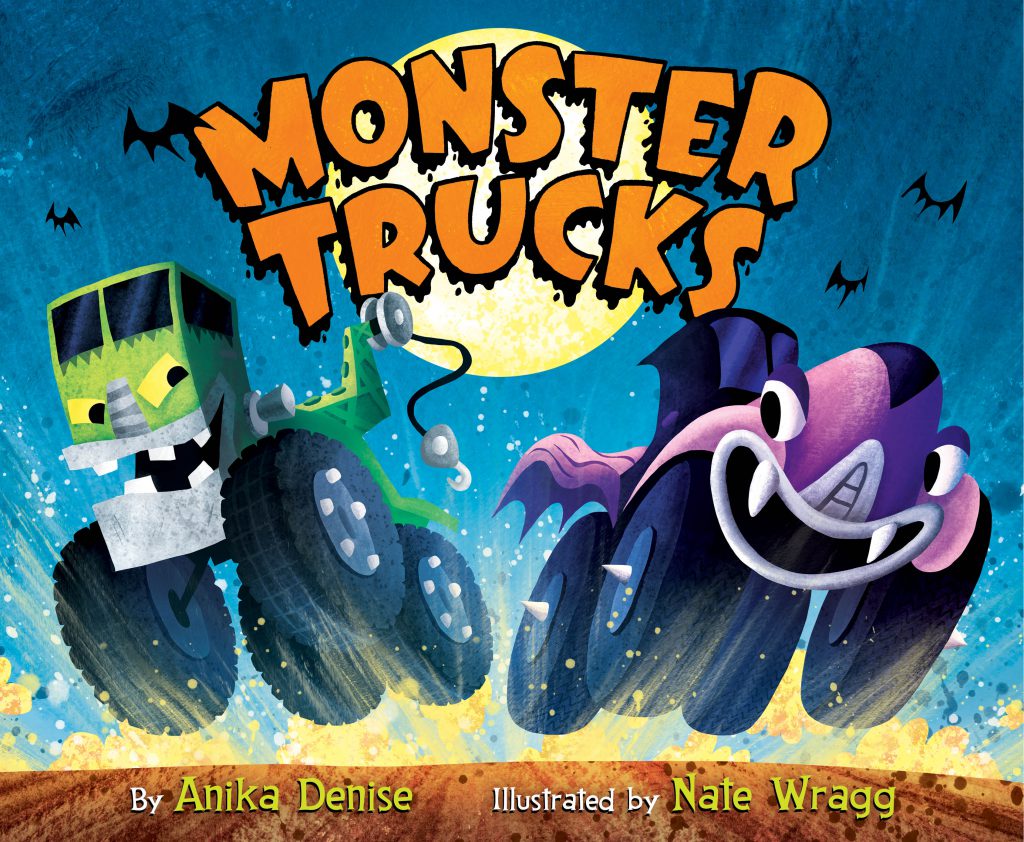 Monster Trucks is a cute story about a clever Little Blue Bus who outsmarts the big and scary monster trucks.  Bash loves the fun rhymes and action-packed story while I love that the perky Little Blue Bus who is seemingly a "meal on wheels" is a little lady with some tricks of her own!  We also like to practice her moves on our scooters and bikes and "lock 'em up good"!
Go Away Big Green Monster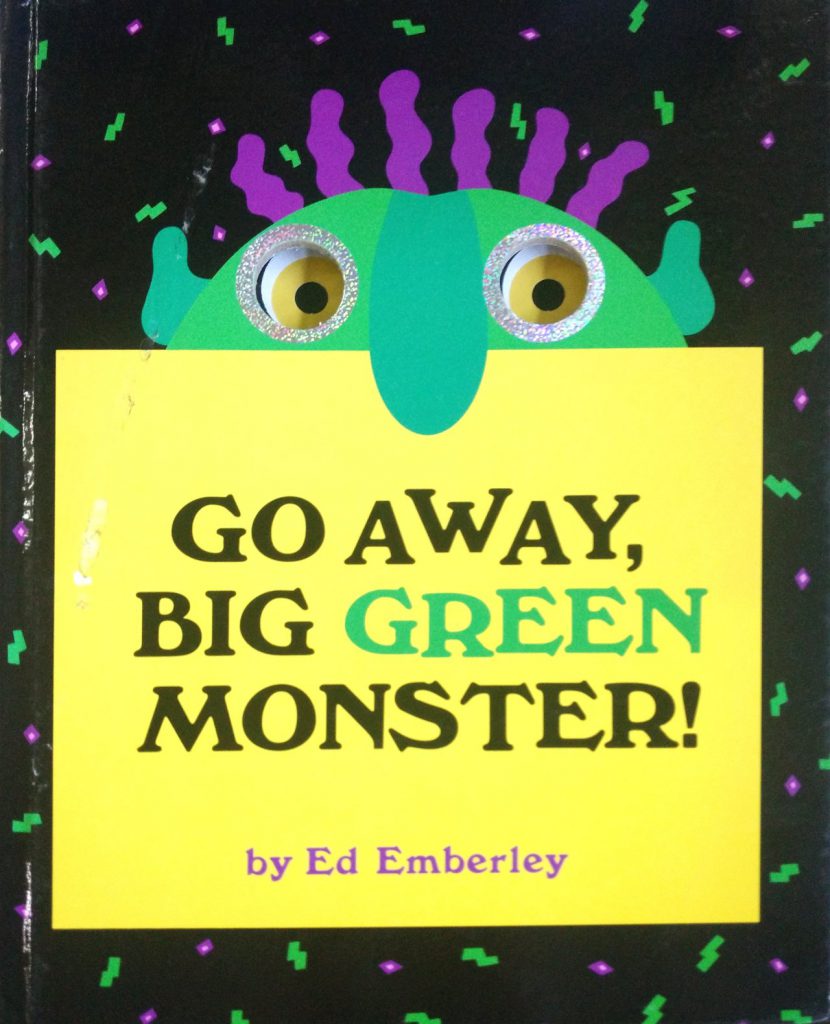 Go Away Big Green Monster is celebrating its 25th anniversary, quite an oldie but goodie.  This Caldecott Award winner was recommended by Bash's school librarian during their curriculum night and I immediately fell in love with it.  As an interactive book with colorful cutouts, the librarian uses it as a festive way to introduce sequencing concepts.  We also love that it empowers the kids to chase away the monster and overcome their fears.  Bonus: Bash came home with his own Big Green Monster art project (minus an eye that we think fell off on bus…and you thought the MTA couldn't get scarier!).
The Dark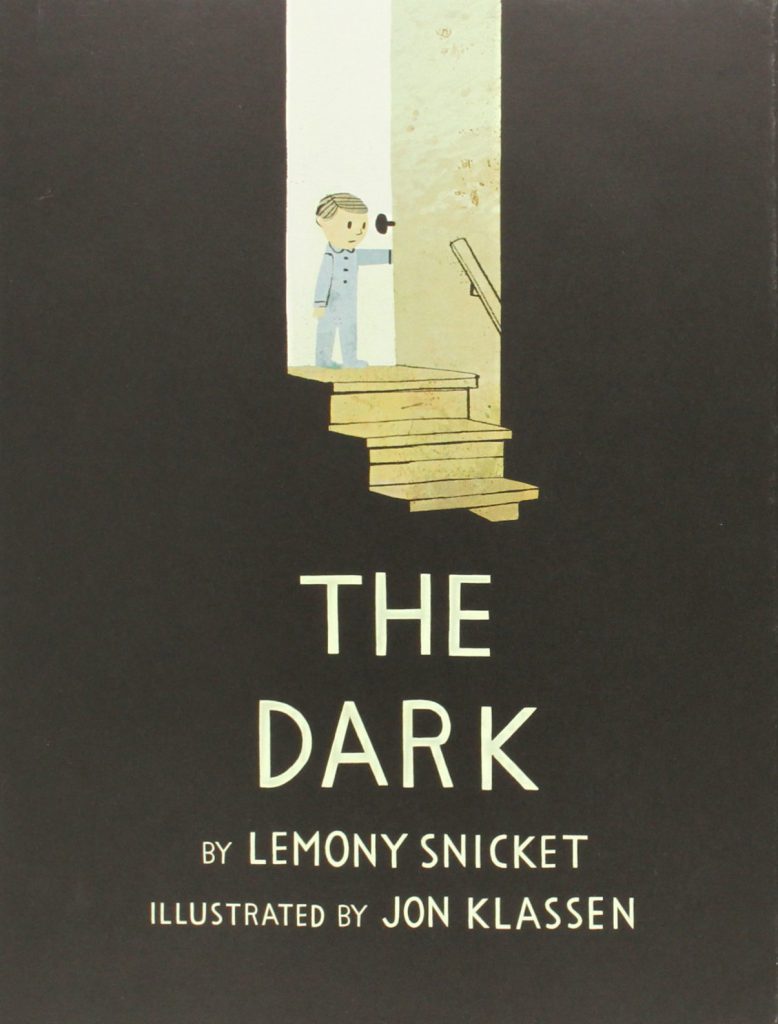 We are big Jon Klassen fans (of the I Want My Hat Back / We Found a Hat / This is Not My Hat series) so of course we had to pick up The Dark with clever text by Lemony Snicket.  While at its simplest, this is a spooky story about how a young boy stops being afraid of the dark.  Delving deeper, there are more sophisticated themes of symbiotic relationships, confronting fears head on, and feelings of loneliness and bravery that will make this book perfect for a variety of ages.
Tickle Monster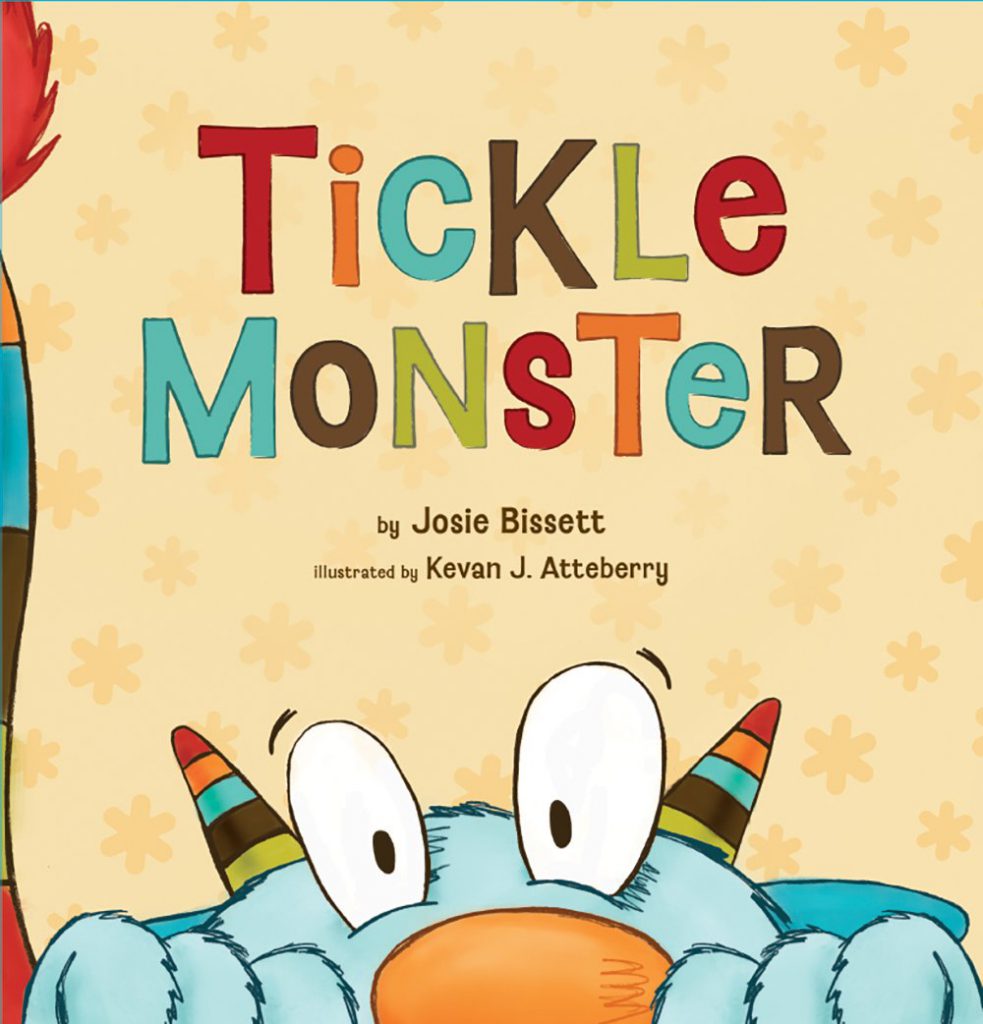 Get ready to get in on the action with your best Tickle Monster voice and matching mitts!  Tickle Monster is a fun, interactive book that will have younger kids rolling over in laughter.  The boxed set includes the book and special monster mitts, which makes for a cute gift for babies and toddlers alike as both Ava and Bash give their squeals of delightful approval.
The Monster Who Lost His Mean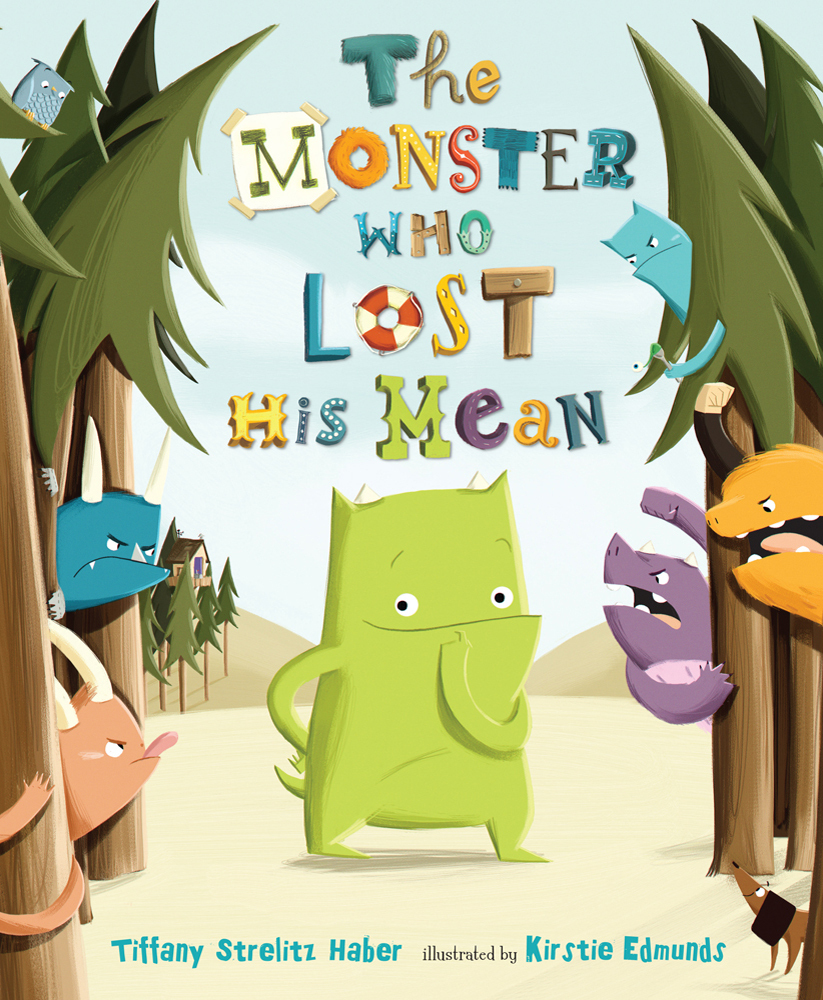 With colorful illustrations, a fuzzy green monster, and a solid moral, The Monster Who Lost His Mean is a year-round favorite in our house.  As friendships are beginning to become very important to Bash at this preschool age, I like how this book promotes empathy, shows the personal, not so nice impact of teasing, and how the Onster turns a potentially sad situation into a happy one.
Room on the Broom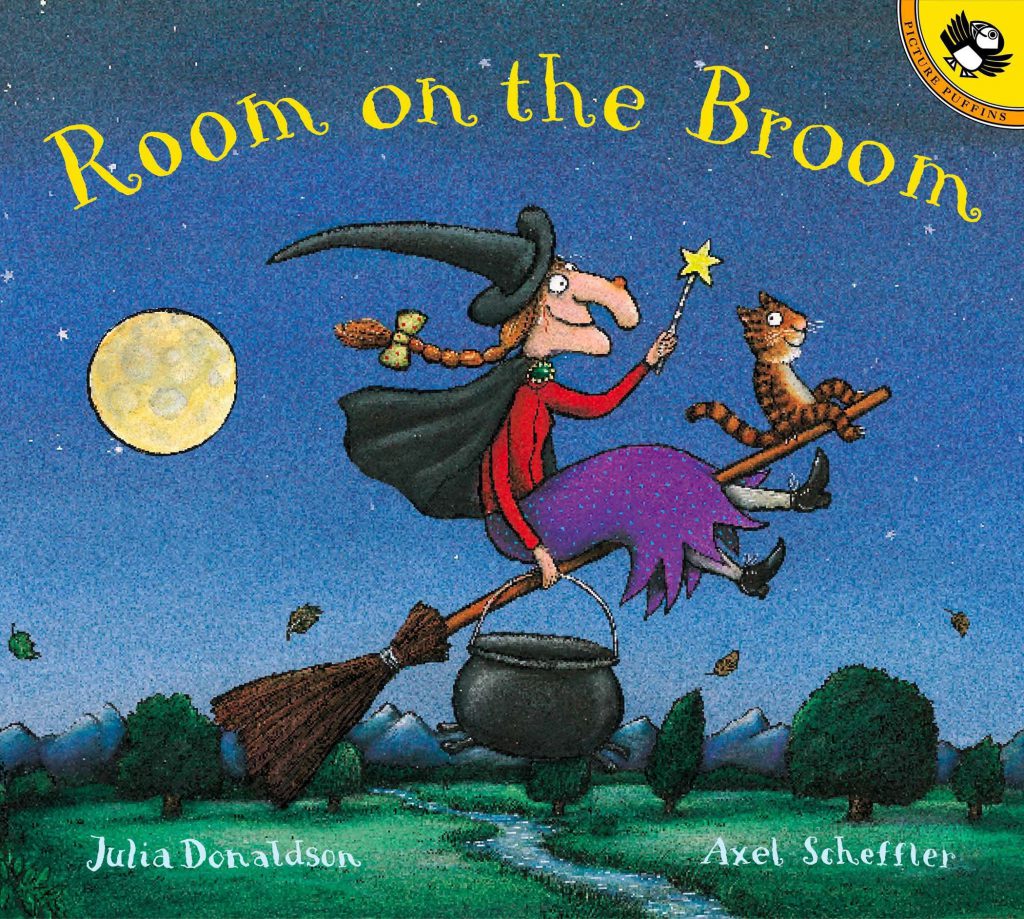 Another stellar book from our fave duo, Julia Donaldson and Axel Scheffler, there will always be room on our bookshelf for Room on the Broom.  This festive book reminds me of a cross between The Gruffalo and Little Blue Truck, reminding us of the power of good deeds, good friends, and a little bit of clever trickery!
Happy Halloween from this MOMster to the next MUMmy!