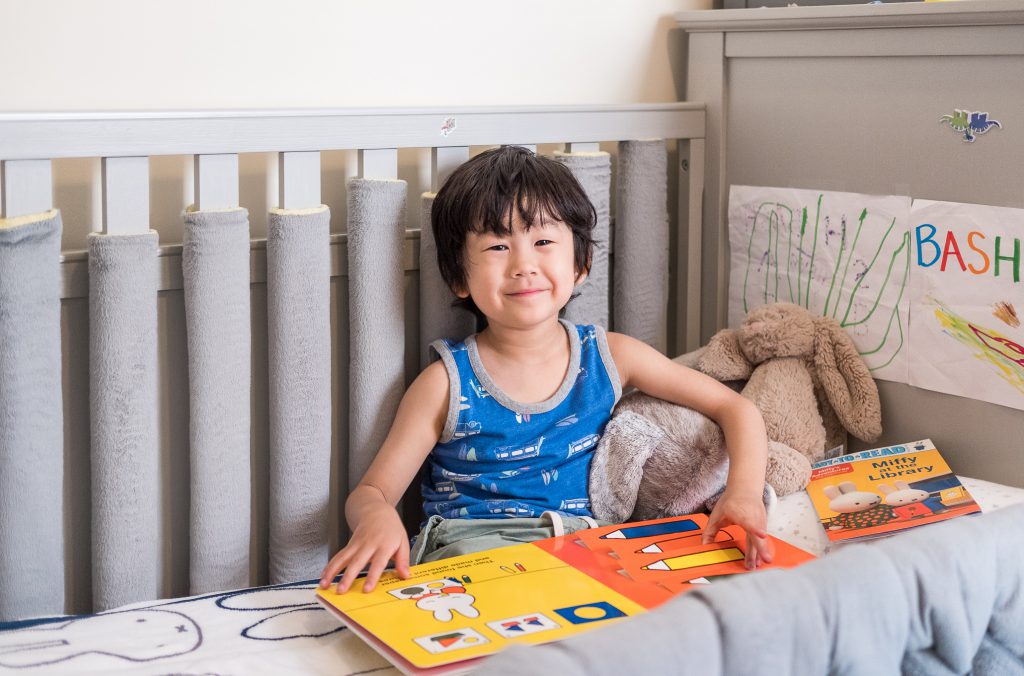 Miffy is one of our favorite characters, beloved for her adorable likeness and fun adventures with her friends.  Created in 1955 by Dutch artist and illustrator, Dick Bruna, Miffy is cherished by audiences young and old across the world.  She even has her own Miffy Museum in Utrecht, Netherlands!  I love that her simple, yet adorable styling is timeless (though I may be quite biased as she brings back fond memories of my pet bunny rabbit I had growing up) and Bash enjoys her adventures as we have several Miffy's Adventures books.  We were so excited to meet the Miffy team at the TTPM Toy Fair and thrilled when they asked us to preview the new Miffy and Friends Kids' Bedding Collection at Target!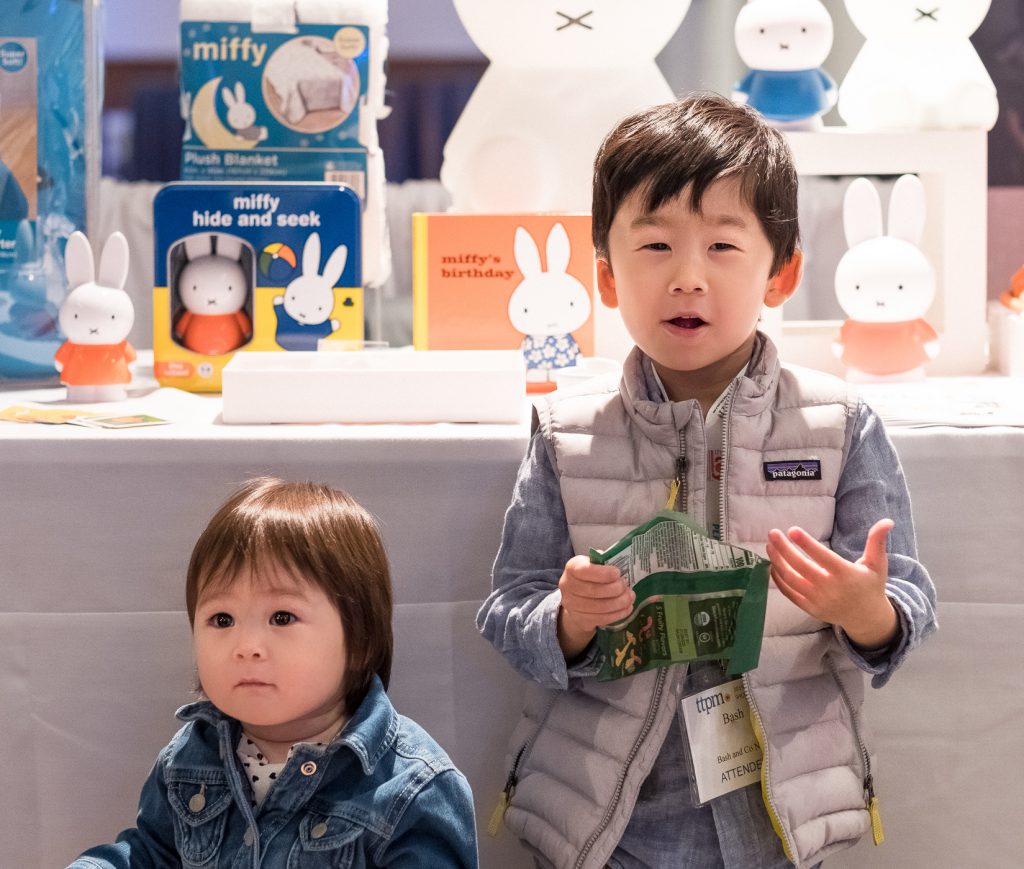 Miffy and Friends Kids' Bedding Collection
The Miffy and Friends Kids' Bedding Collection is super cute!  The bunny (Miffy) and stars and moon print is perfect for a boy or girl room and goes with so many color palettes, themes, and existing decor.  We have the Miffy and Friends Twin Blanket and it's super soft and plush, perfect for cuddles.  Bash loves it so much that we even brought it on our camping trip and he used Miffy instead of his sleeping bag.  (And yes, it's super easy to clean in the washing machine and doesn't shed!).  Check out the whole bedding collection (sheets, comforters, throws, and stuffies) currently on sale at Target.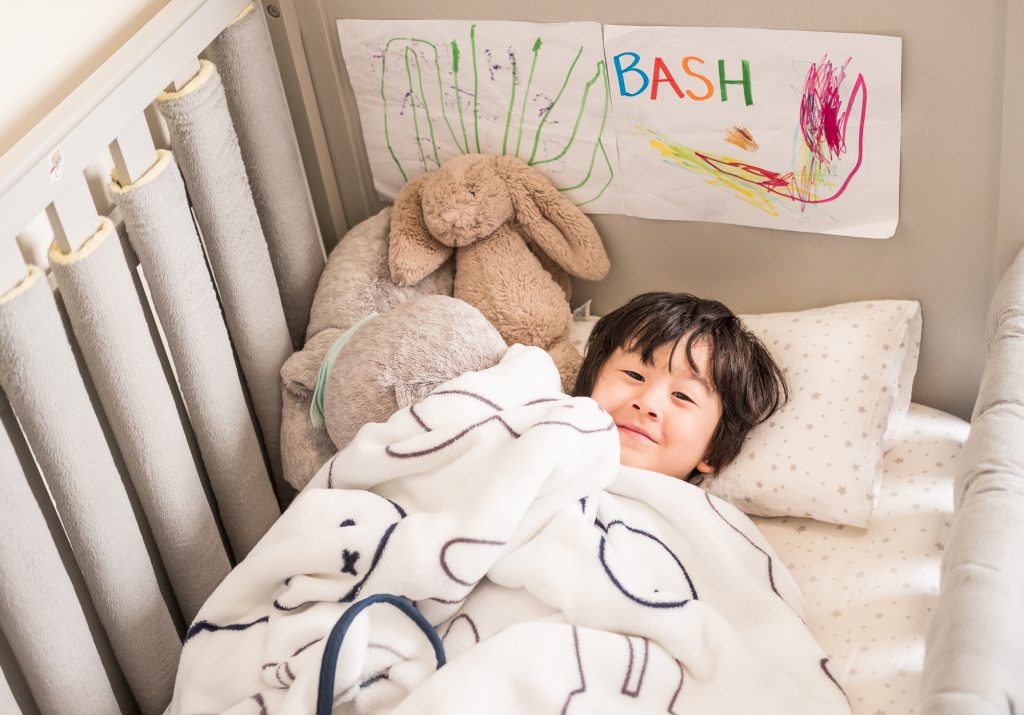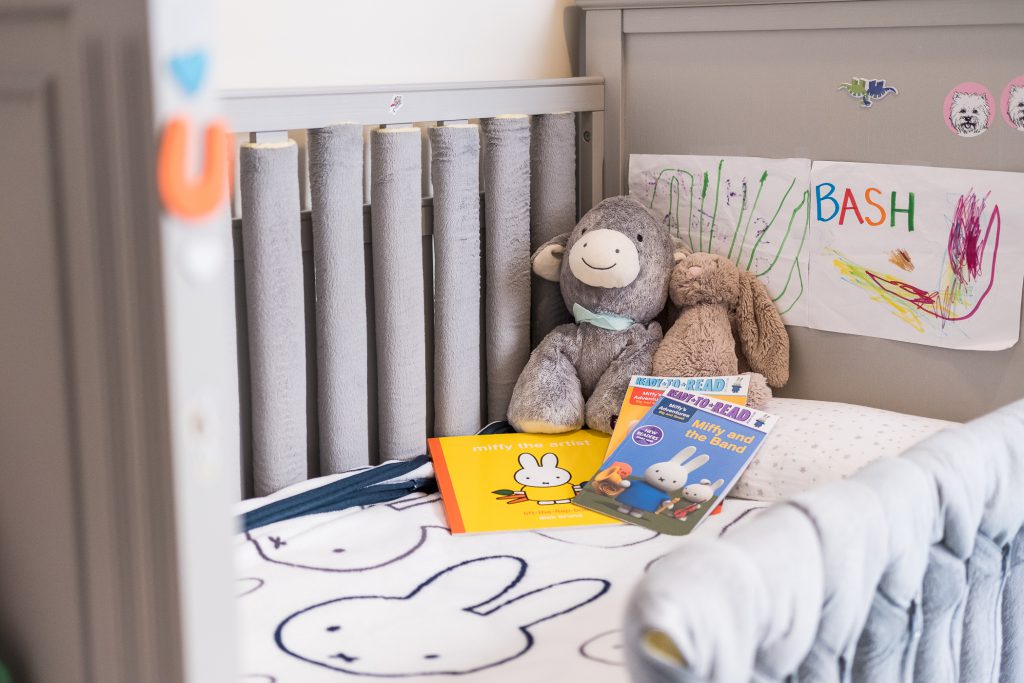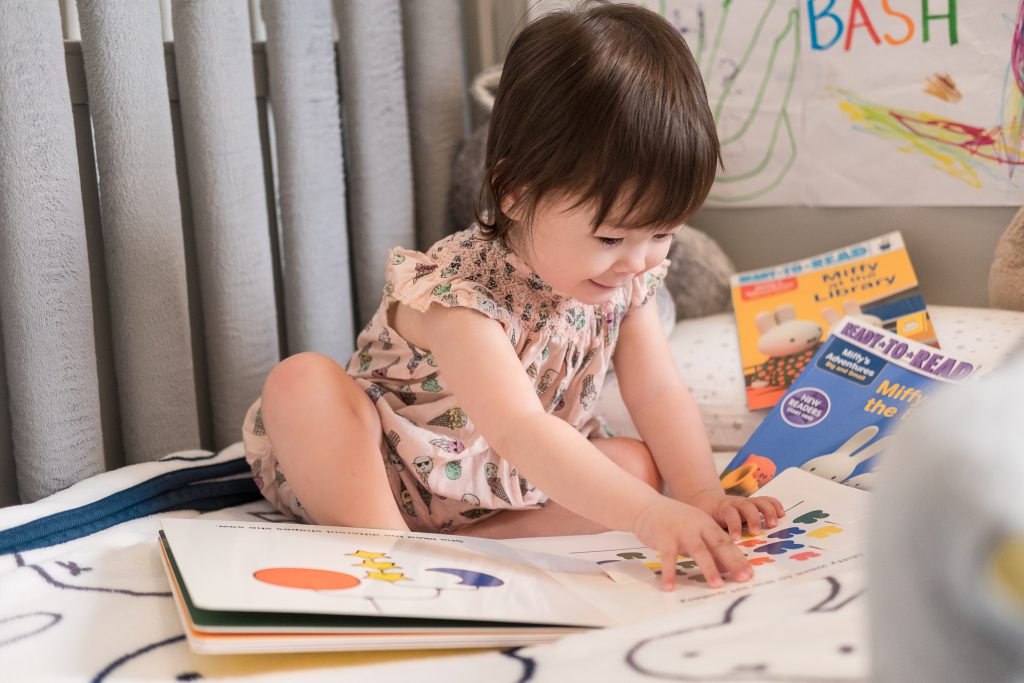 Our Favorite Miffy Gear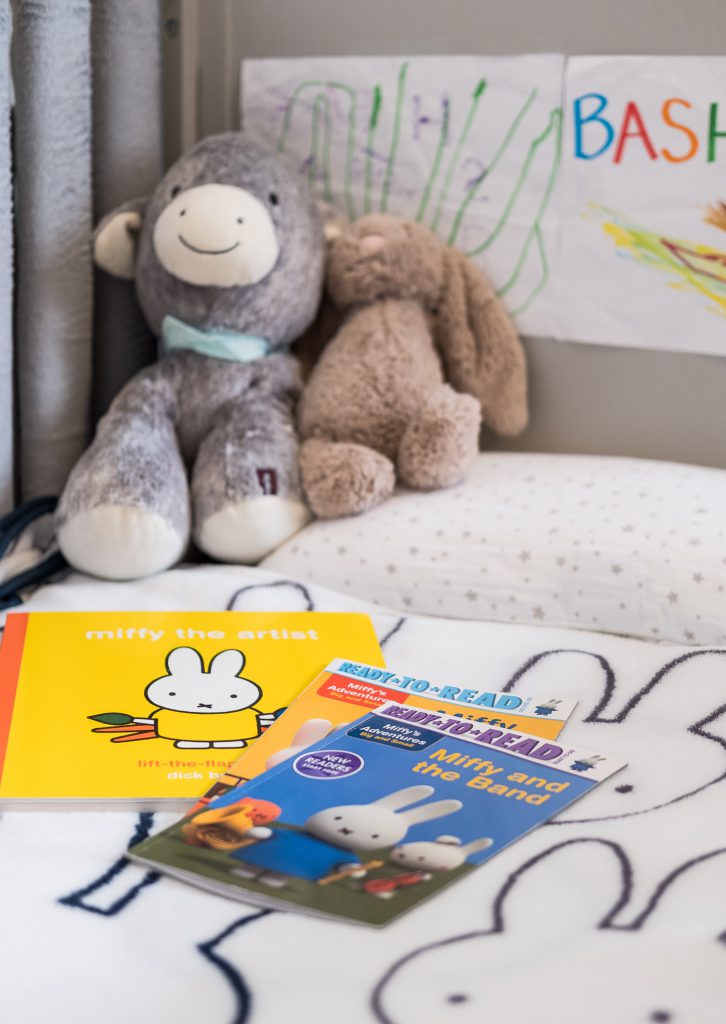 Oh "Miffy", you're so fine!  For more of our favorite Miffy products:
Miffy Lamps: Iconic, contemporary, and chic (reminiscent of KAWS perhaps?)…I mean, if it's sold at MOMA, it's a classic.  12″ Silicone Miffy Light ($99), 20″ Miffy Floor Lamp ($199), and 32″ Miffy X-Large Light ($269).
Miffy Books: There are so many cute Miffy books.  We like the lift-the-flap Miffy the Artist book (as you can see in the pictures above, Bash has been inspired by this one and must hang every single artwork…now we're on to decorating his bed as we've pretty much run out of wall space).  The Miffy Ready to Read series is great to help promote early literacy skills with its simple sentences and easy story following our favorite characters.   Also, be on the lookout for her latest book, Sweet Dreams, Miffy which will hit stores in August.
Miffy Nightlight: The 5″ Miffy LED Wall Nightlight is perfect for soothing any fears of the dark.
Miffy Clothes: Kira Kids has the cutest Miffy collaboration for kids (and adults!).  Check out their line of shirts, sweatshirts, and accessories here.  While at TTPM's Toy Fair, we also previewed an upcoming launch of the cutest (and softest) Miffy pajamas and can't wait until they are released (sometime next month)…definitely getting them for both kids!
Miffy's TV Adventures: Don't miss the latest Miffy animated series: Miffy's Adventures Big and Small on YouTube or Nick Jr. or Amazon Prime.