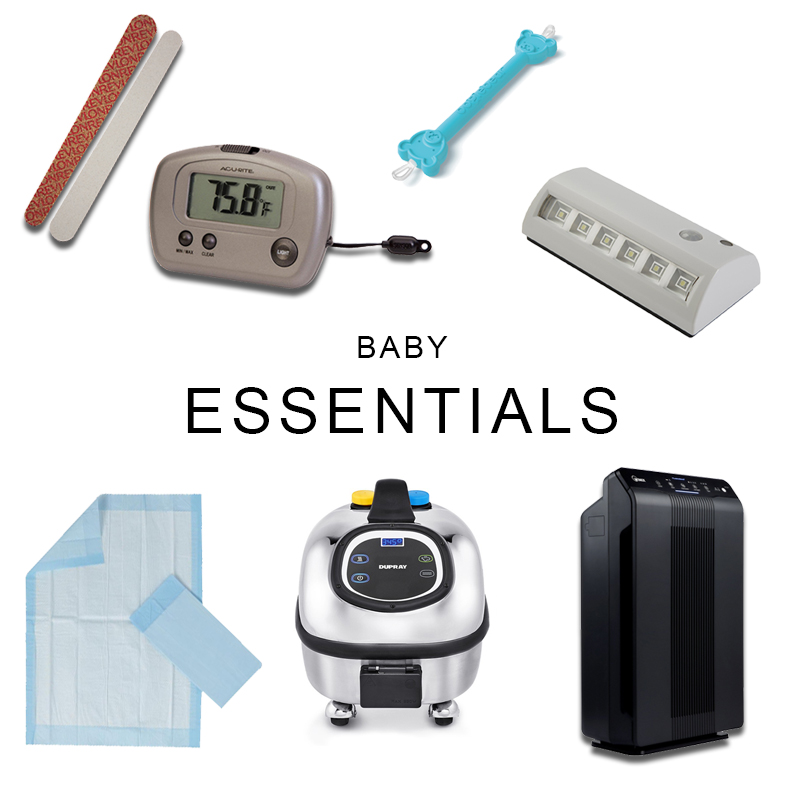 With Baby Ava heading into Week 6 already, we're sharing our favorite non-baby products that are getting us through the newborn phase for the second time.  These 7 essentials weren't on our original baby registry, but through a lot of trial and error with Bash the first time around, we've found them so incredibly helpful for newborns and beyond.
Changing Table Light
Problem: Waking baby for night-time diaper changes. 
Solution: Motion-sensor changing table nightlight . 
As first-time parents with Bash, we designed a Pinterest-inspired nursery, including what we thought was a practical changing station complete with wipes-warmer and diaper organizer.  While daytime diaper changes were a breeze, our middle of the night changes were utter chaos.  In our zombie-like state, we usually had to turn on the main overhead light to see what kind of blow-out we were dealing with.  Of course, this caused Bash to completely wake up and we'd spend the next 30 minutes (if we were lucky) lulling him back to sleep.  At least it only took us a few nights like this for us to wise up and get this motion-sensor light (actually it's a path light but works great for the changing table since it aims the light down), which we mounted on the wall towards the legs' end of the changing station.  Voila!  As much as we try to avoid night-time diaper changes, when nature calls, we can still take care of business without waking baby with blaring spotlights!
Disposable "Chux" Underpads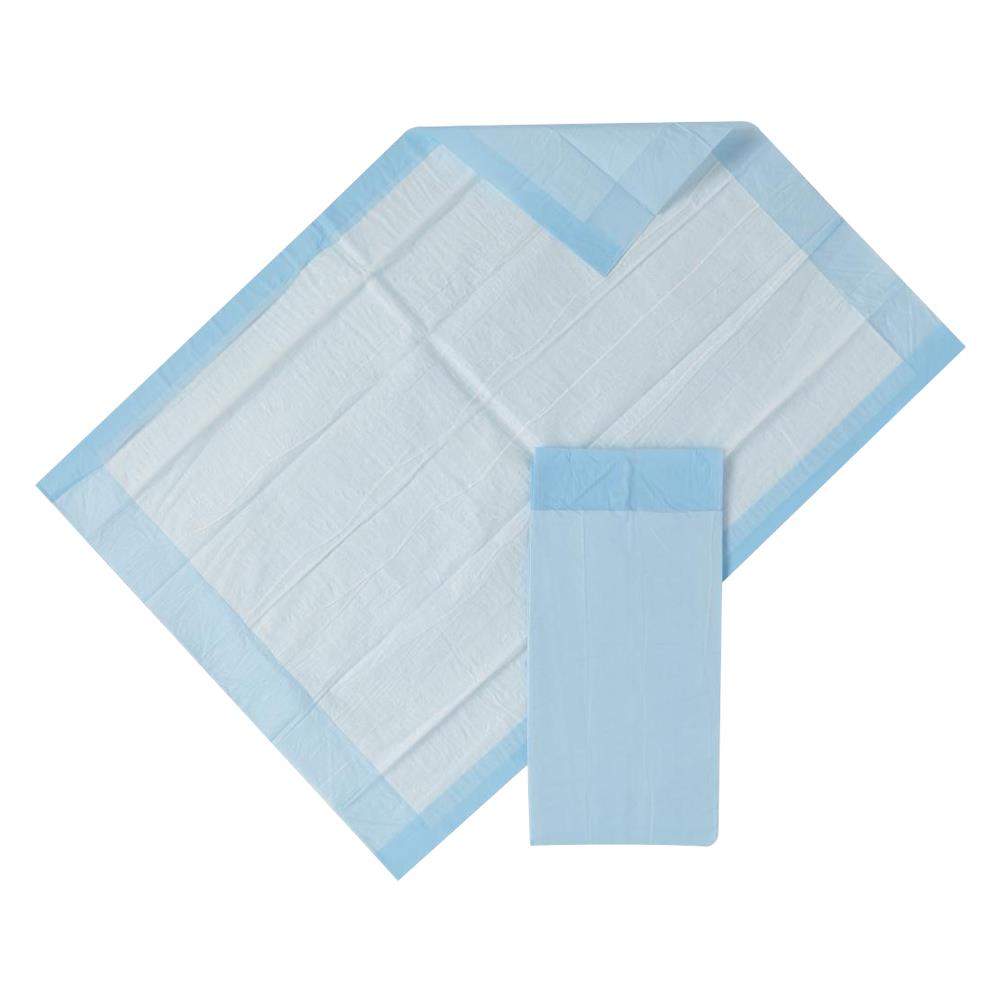 Problem: Messy changing-table blow-outs. 
Solution: Disposable chux Underpads.
We were immediately inspired by the hospital's use of these chux pads for babies.  After we ran out of our hospital-provided stash, these became an Amazon subscription staple.  While we have the amazing Keekaroo changing pad, blow outs during diaper changes are a million times easier to deal with using chux pads.  We keep one on top of our changing pad at all times.  When the inevitable happens, just slide it down and fold the wet spot over, finish the diaper change, and chuck it in the trash!
Bath Thermometer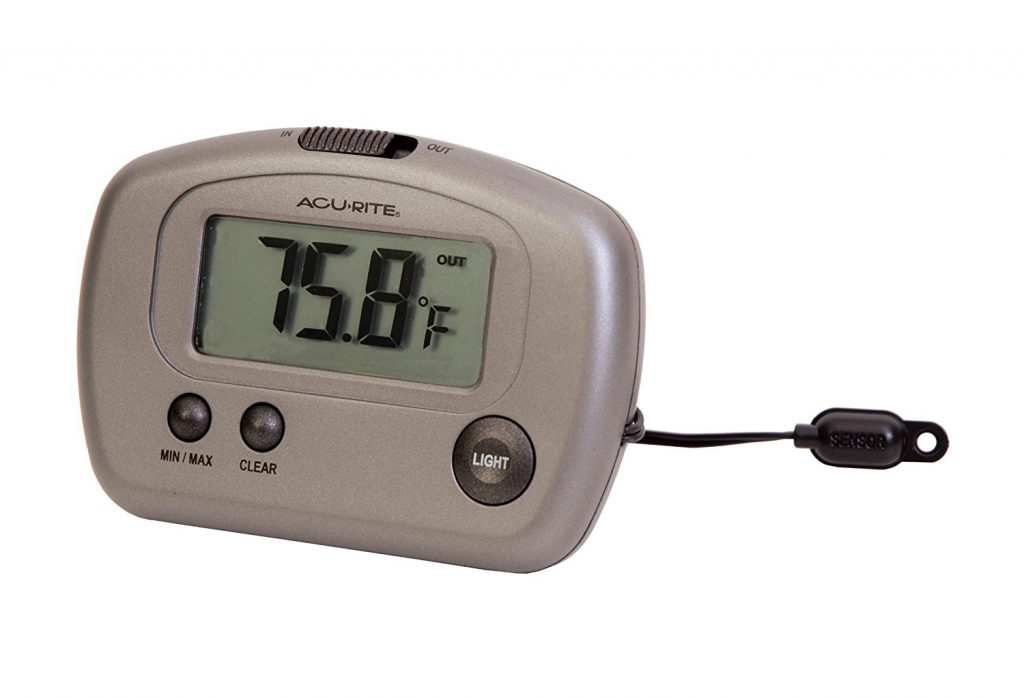 Problem: Worry over scalding baby. 
Solution: Accurate temperature readings with a bath thermometer.
As first time parents, we fully admit to watching You Tube videos on "how to bathe a newborn".  The first instruction is to test the water to make sure it's not too hot.  But what exactly is "too hot" and how is my wrist supposed to tell the difference between 100 and 120 degrees, especially when I have a predilection for hot tub-style baths?  We had a rubber duck thermometer that would warn us when the temperature was "hot", but you're dealing with 2 University of Chicago nerds who need exact numbers to crunch.  So, to ease our parental anxiety, we've been using the AcuRite Indoor/Outdoor Thermometer for accurate readings and the only thermometer we found with a water-resistant sensor probe.
Steam Cleaner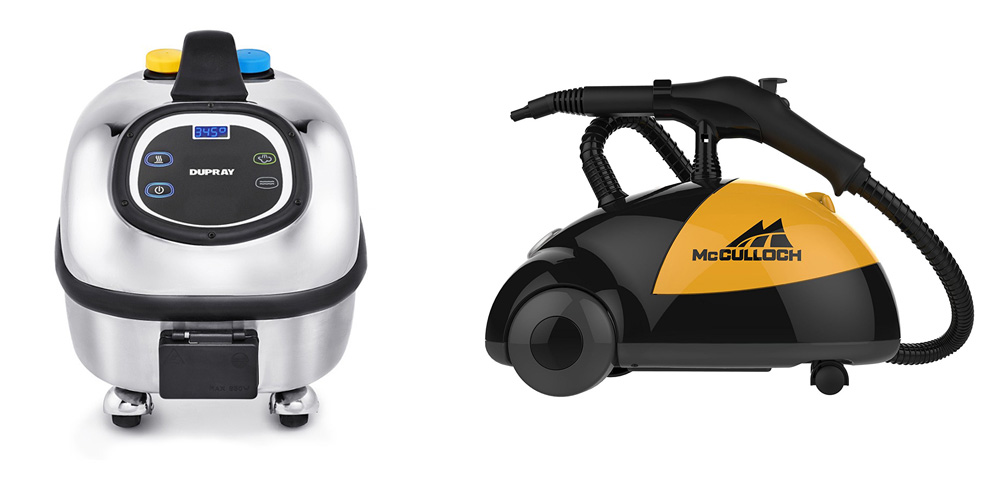 Problem: Babies are messy; parents of babies are neurotic. 
Solution: The next best thing to 24/7 maid service…a chemical-free steam cleaner.
This is probably one of my favorite purchases ever (seriously, like right up there with Hermes and Chanel!).  While this cleaning supply costs just as much as a designer bag, it is so worth the investment…just wait until a stomach bug hits your household and you'll see.  We initially bought the Dupray steamer after learning that Bash suffered from severe eczema and allergies.  We wanted a chemical-free alternative that had the same (or better) sanitizing power and Nick immediately started researching steam cleaners. The Dupray steamers are geared more towards commercial use and are pricey but if it's in your budget we highly recommend them. For a budget friendly steamer check out the McCulloch steamer. Beyond baby gear cleaning, we use it on our hardwood floors, shower (it works wonders with grout), and even jewelry!
Air Purifier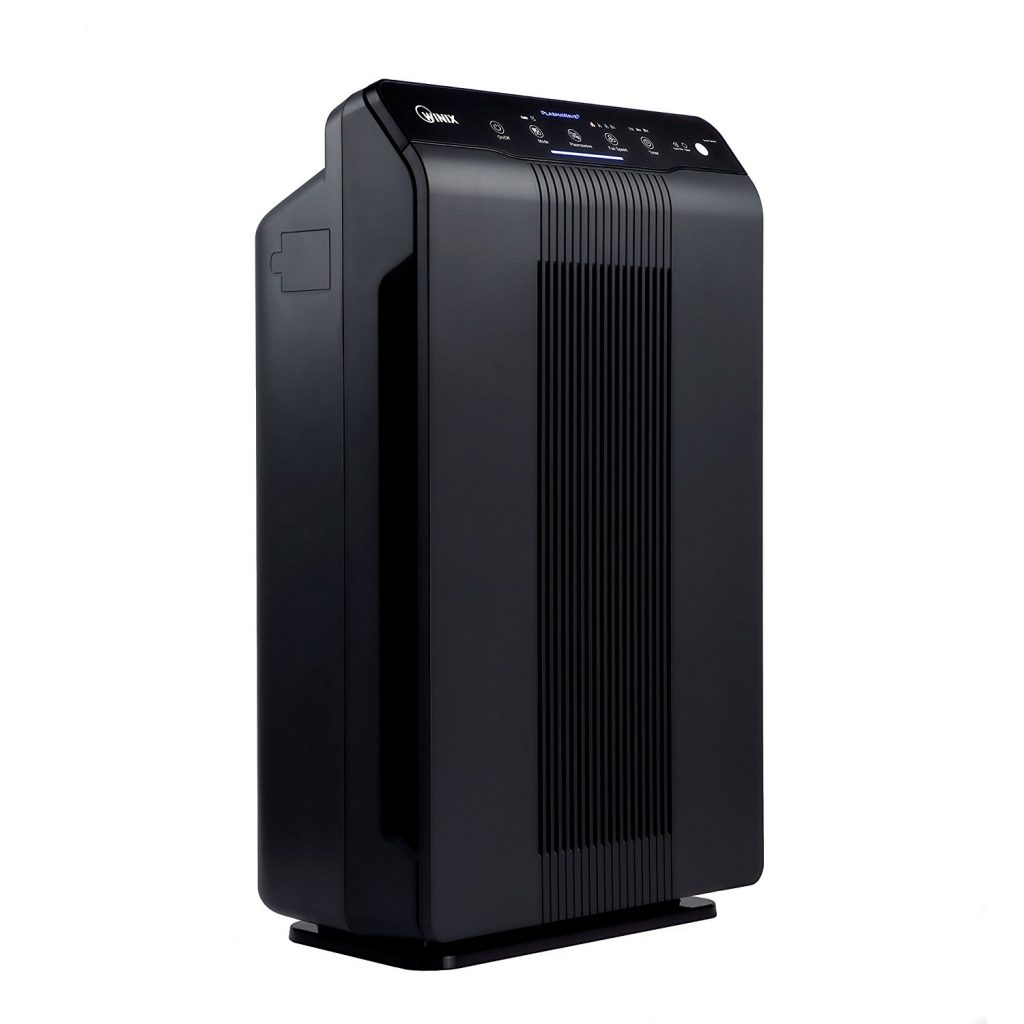 Problem: City air + allergies.
Solution: 3 stage HEPA air purifier.
While we love letting in the fresh air, our concrete jungle is a little grimy.  So, to help Bash's allergies, we have these air purifiers in every room.  It has both carbon and HEPA filters, resulting in one of the highest rates of purification per square foot.   The added bonus: it serves as a pretty decent white noise machine!
Booger Picker
Problem: Dry boogers too small to readily grab. 
Solution: Pick 'em with the Oogiebear!
What, you didn't have this booger picker in your medicine cabinet already?  Haha!  I'm sure you have already heard all about the miraculous benefits of the Nose Frieda, a snot sucking device that definitely works wonders.  But sometimes you need a little extra help, especially for the dry boogers.  That's where the Oogiebear Ear & Nose Cleaner comes in handy.  Oh, and it does double duty for ears, too!  It's pretty much an attractive mainstay on my nightstand for Baby Ava…what can I say, it does the job!
Nail Files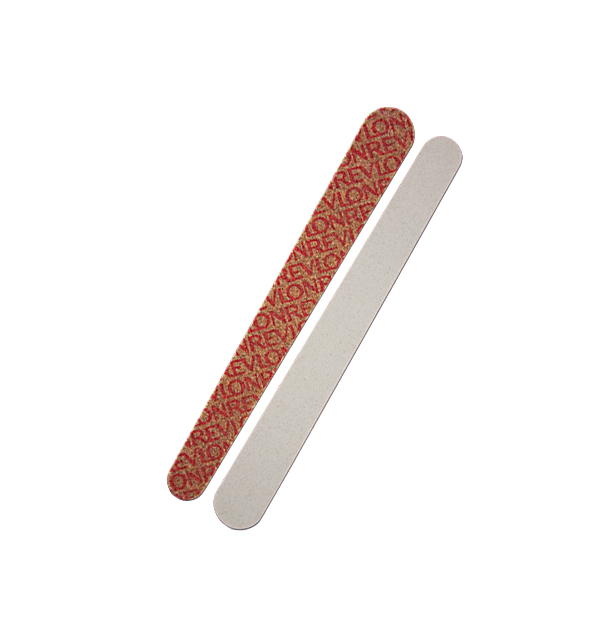 Problem: Razor sharp baby talons have people thinking you own a rabid cat. 
Solution: Bulk order regular emery boards.
Hug a porcupine recently?  No, it's just your oh so sweet and innocent Baby Scissorhands!  I'm too scared to use the baby nail clippers and have had much better luck with filing, especially considering they grow so fast!  For Bash, I always used to buy the baby-specific nail files which cost about $1 per (tiny) file.  But I didn't even have time to Amazon Prime an order before Baby Ava was clawing me (did I mention how fast baby's nails grow?) and resorted to using the smoother side of my nail file.  And, not only did it work but it also was a lot easier.  I have small hands and found using those tiny baby-specific files a little cumbersome.  Cue the lightbulb…not everything you use on baby has to be from a baby brand: adult nail files get the job done, easier and cheaper!  So, save yourself the trouble and just bulk buy some generic nail files (I use these Revlon emery boards) with one side a finer / smoother grain.
We'd love to hear your parenting hacks!  What are some of the best non baby-specific products you love for your kiddos or things you didn't initially have on your registry?