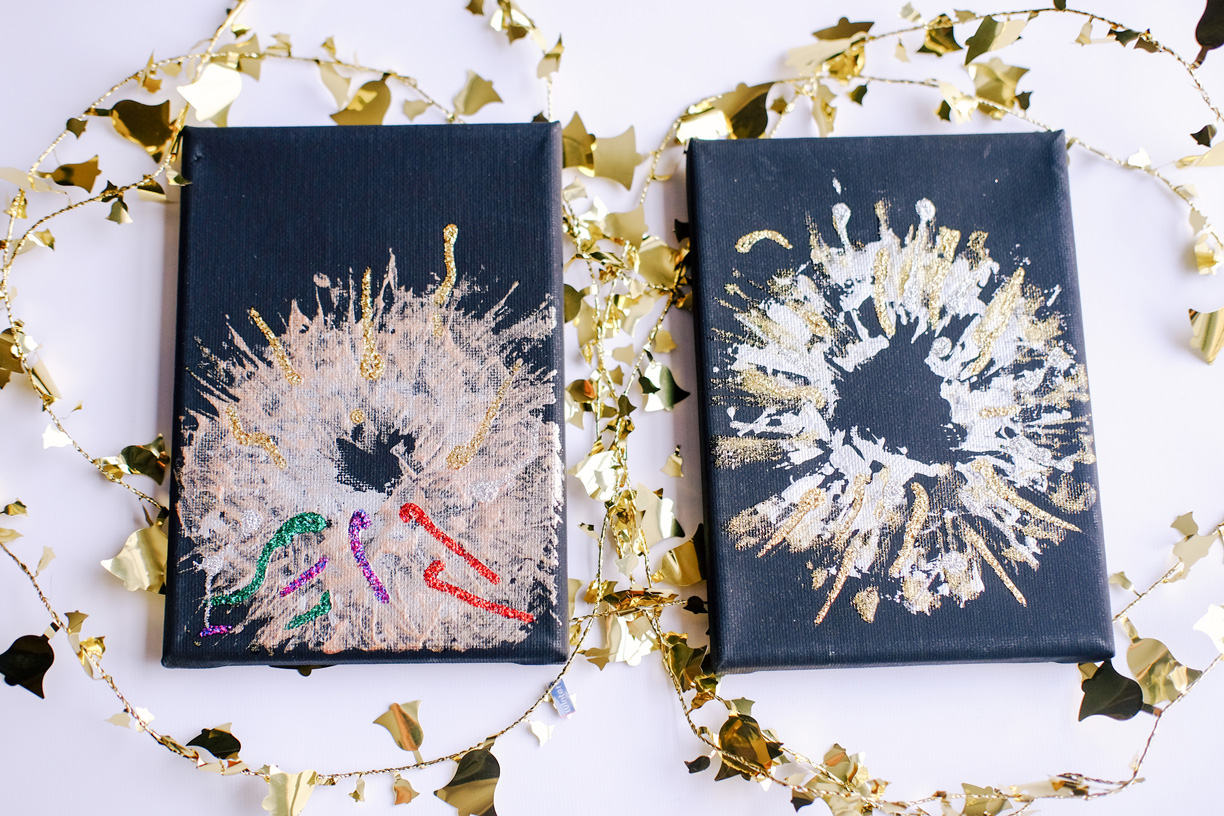 While Bash would probably love to party till midnight, we are planning to take it easy and celebrate with a night at home, especially since the polar vortex has finally made it's late December appearance. But, we are still getting in the spirit with some fun New Year's Eve DIY decorations and crafts projects. These glittery firework paintings have been some of my favorite crafts as they are super simple and the final products are certainly "one for the walls" and will be proudly displayed on Bash's art wall! I love how they remind me of one of my favorite artists, Cai Guo-Qiang, who often uses gunpowder in his drawings and theatrical fireworks displays. My personal favorites include his exhibition at SITE Santa Fe back in 2006 and his most recent display at The University of Chicago earlier this month to commemorate the 75th anniversary of the first self-sustained nuclear chain reaction.  Okay, so now on to the toddler version!
Materials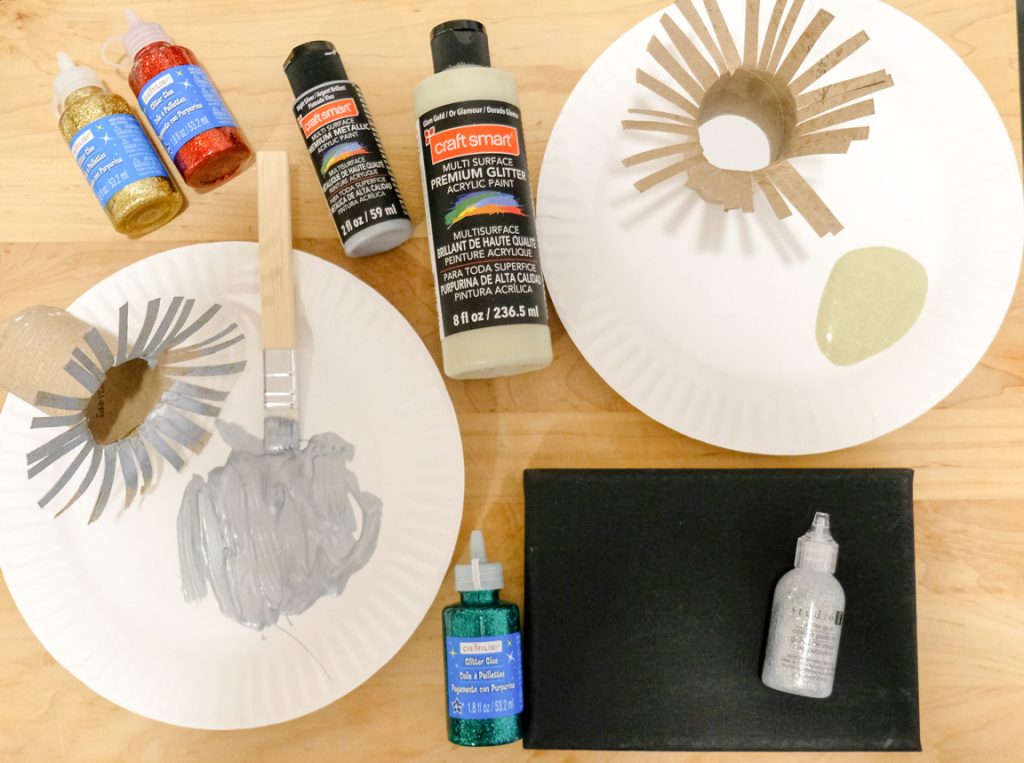 Instructions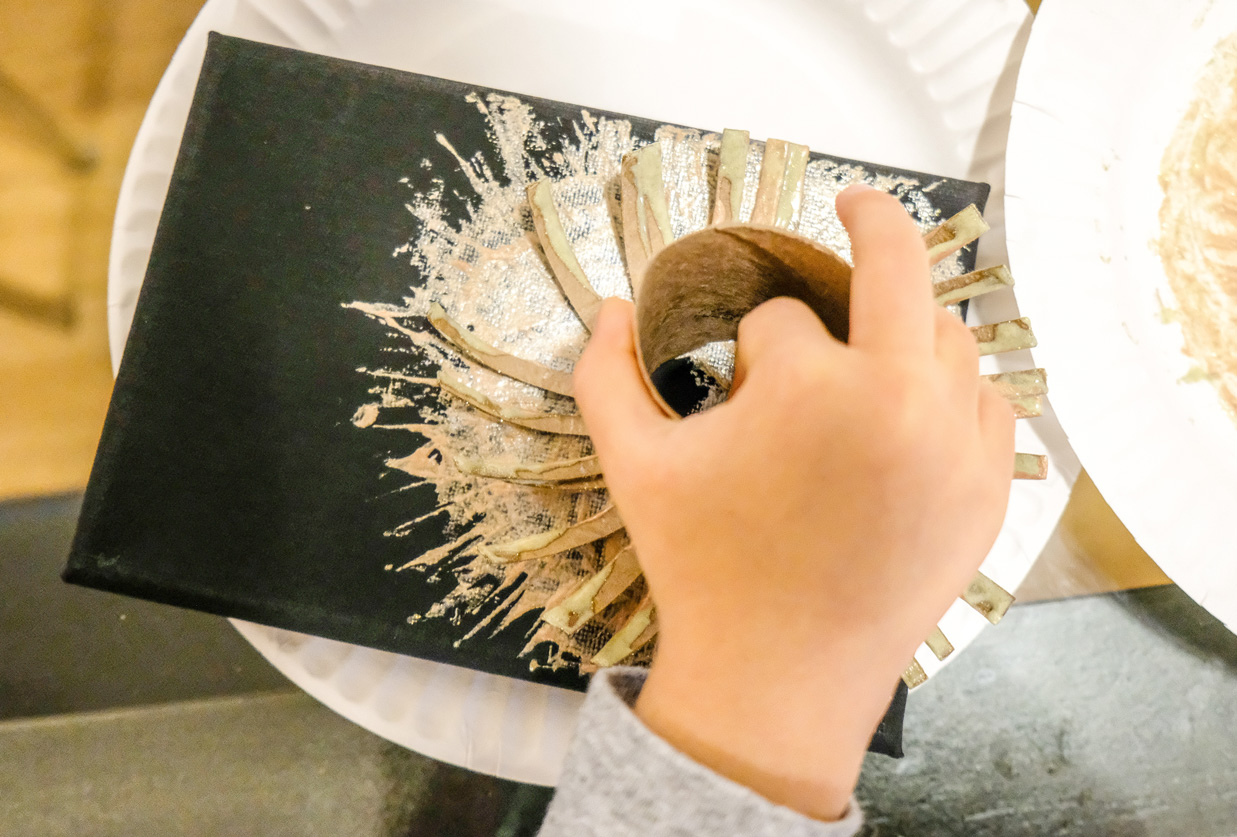 Make the fireworks "brush" by cutting slits about halfway up the empty toilet paper tube.
Pour paint on the paper plate and spread around with the paint brush. Dip the tube brush in paint;smear around to get a healthy amount of paint on all of the slits.
Press coated toilet paper tube on to black construction paper / canvas. Turn slightly and press ends of slits down on paper. Bash easily did this by himself after I helped get a good coating of paint on the tube brush. I only had to help press down on some of the slit ends as they started furling upwards after a couple of prints. Repeat with additional paint colors as preferred.
To top off the fireworks with an added kick, we used glitter glue in a variety of colors that Bash picked out. I think it adds a fun pop of color and a nice added texture. You could also go wild adding poms, confetti, beads, or more glitter glue writing.
Set them somewhere undisturbed to dry and voila! Ring in the new year with your own fireworks masterpieces!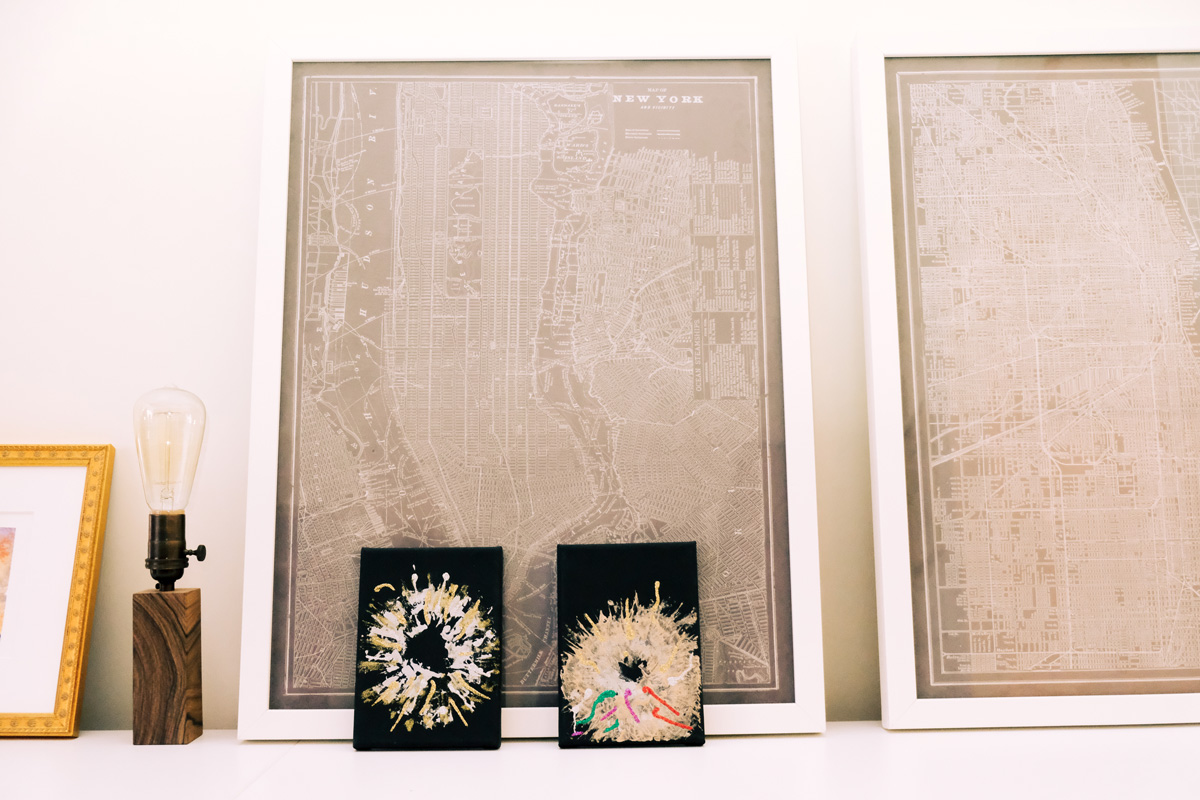 Hope you enjoy and send us pictures of how yours turned out!