It's scary thinking that we're going to celebrate Bash's fourth and Ava's second Halloween!  Bash has been Sebastian from The Little Mermaid, an In-n-Out server (check out his look here), Elvis (see our DIY costume here), and a fireman, complete with pet dalmation (aka: Ava).  This year, he's determined to be a police officer and adamant that Ava is "the bad guy", hahah.  To get us in the Halloween spirit, I dressed up his room with this festive Sunday Shelfie, featuring some of our repeat favorites, Little Blue Truck's Halloween, Monster Trucks, Go Away Big Green Monster, and Room on the Broom, while adding There's a Monster in Your Book and Halloween with Morris and Boris to the collection.  Happy Halloween!
Go Away Big Green Monster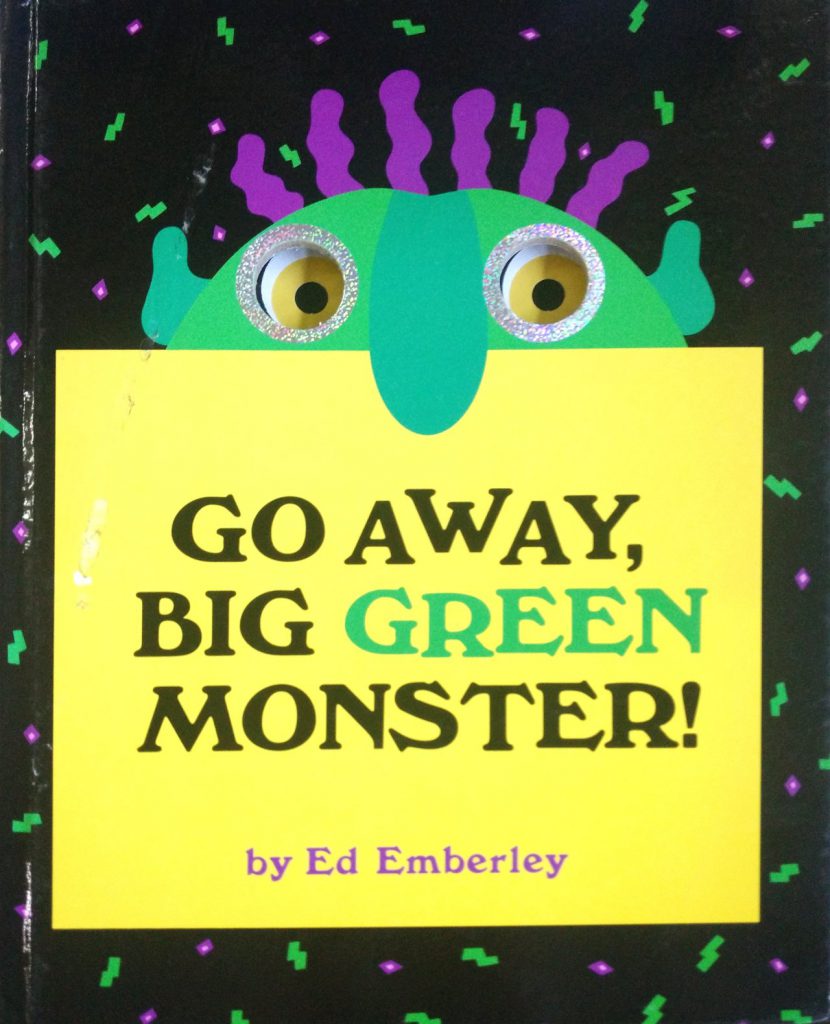 Go Away Big Green Monster is celebrating its 25th anniversary, quite an oldie but goodie.  This Caldecott Award winner was recommended by Bash's school librarian during their curriculum night and I immediately fell in love with it.  As an interactive book with colorful cutouts, the librarian uses it as a festive way to introduce sequencing concepts.  We also love that it empowers the kids to chase away the monster and overcome their fears.  Bonus: Bash came home with his own Big Green Monster art project (minus an eye that we think fell off on bus…and you thought the MTA couldn't get scarier!).
Monster Trucks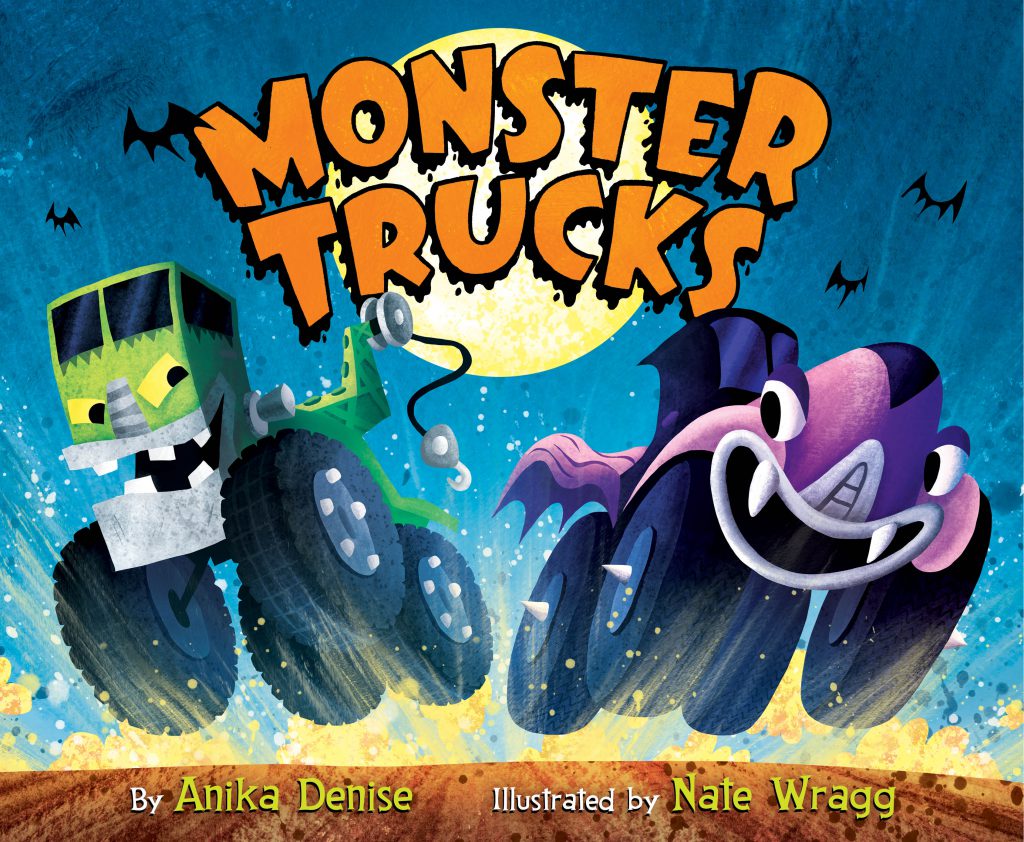 Monster Trucks is a cute story about a clever Little Blue Bus who outsmarts the big and scary monster trucks.  Bash loves the fun rhymes and action-packed story while I love that the perky Little Blue Bus who is seemingly a "meal on wheels" is a little lady with some tricks of her own!  We also like to practice her moves on our scooters and bikes and "lock 'em up good"!
There's a Monster In Your Book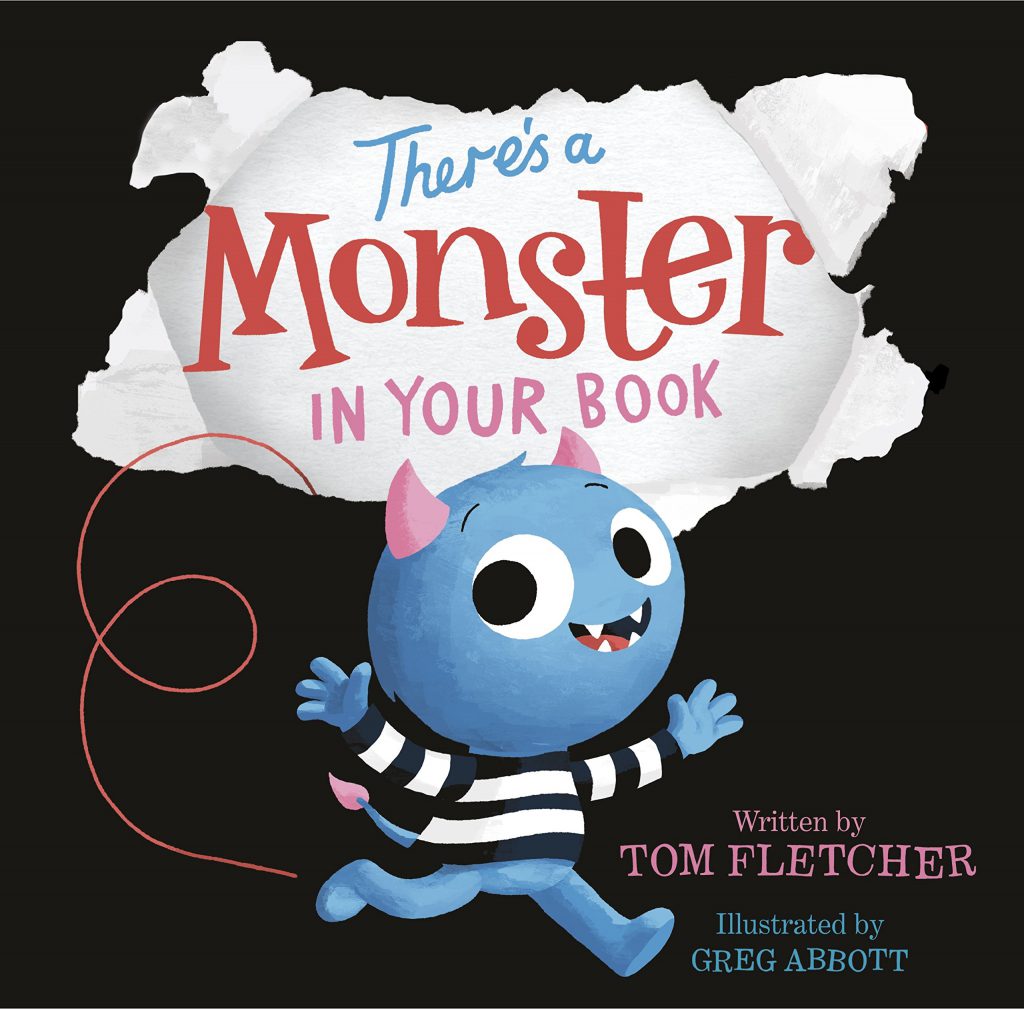 There's a Monster in Your Book is a fun, interactive story (similar genre as the Press Here / Mix it Up / Let's Play series) that never fails to produce lots of giggles!  With its cute, happy monster, this one is more exciting than scary, perfect for young ones and the squirmiest of readers.  We like to take a break in the middle of the book and do a quick search for the lost monster in Bash's room to up the interactive factor.  This story always has us searching the closets and rolling on the floor with delight.
Little Blue Truck's Halloween
"Horn went beep!" We can't get enough of the Little Blue Truck series!  This was another find at our Mommy and Me class at Poppyseed Pre-Nursery and we probably started reading this when Bash was about 6 months.  Little Blue Truck and Little Blue Truck Leads the Way quickly became favorites and go-to presents for friends for their folksy rhymes, fun to read aloud sounds, and sweet messages around friendship and patience.  So of course, we had to check out what Little Blue would dress as for Halloween in Little Blue Truck's Halloween!  With liftable flaps to discover which of Blue's friends are hiding beneath their masks and the series' characteristic sing-song rhymes, this is the perfect book to get into the Halloween spirit without the scare factor.
Room on the Broom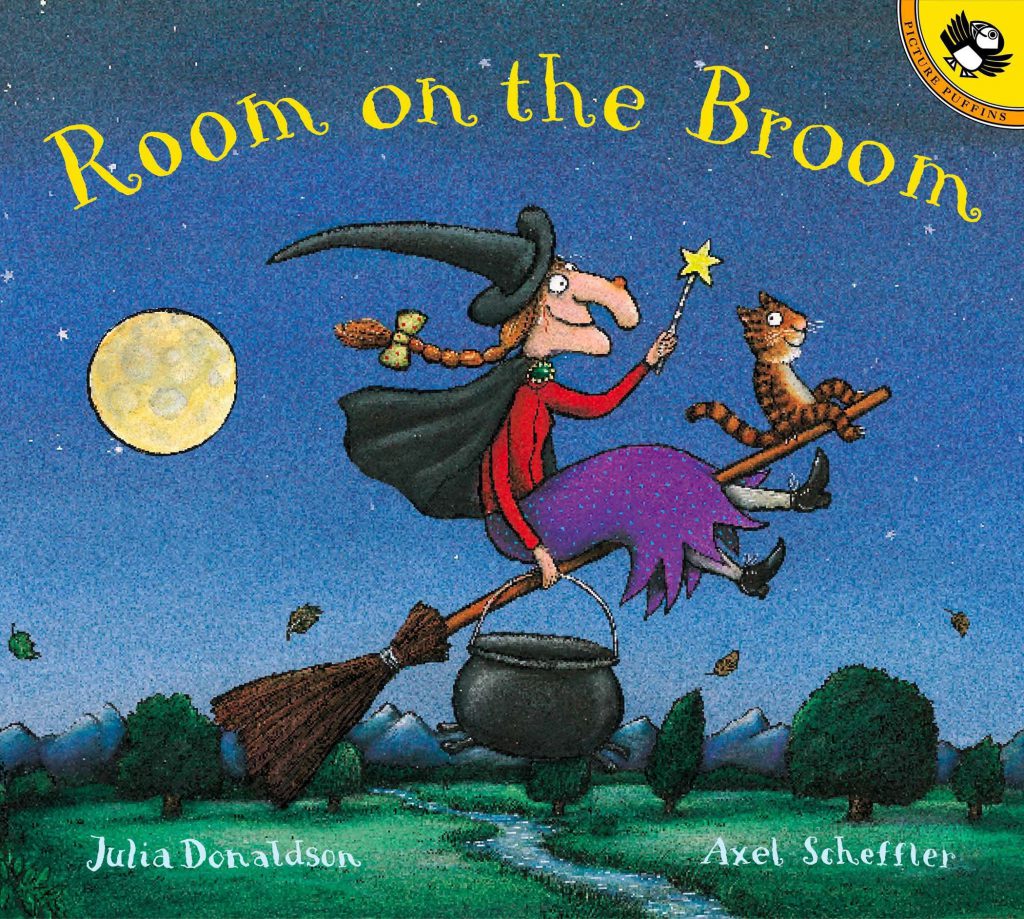 Another stellar book from our fave duo, Julia Donaldson and Axel Scheffler, there will always be room on our bookshelf for Room on the Broom.  This festive book reminds me of a cross between The Gruffalo and Little Blue Truck, reminding us of the power of good deeds, good friends, and a little bit of clever trickery!
Halloween With Morris and Boris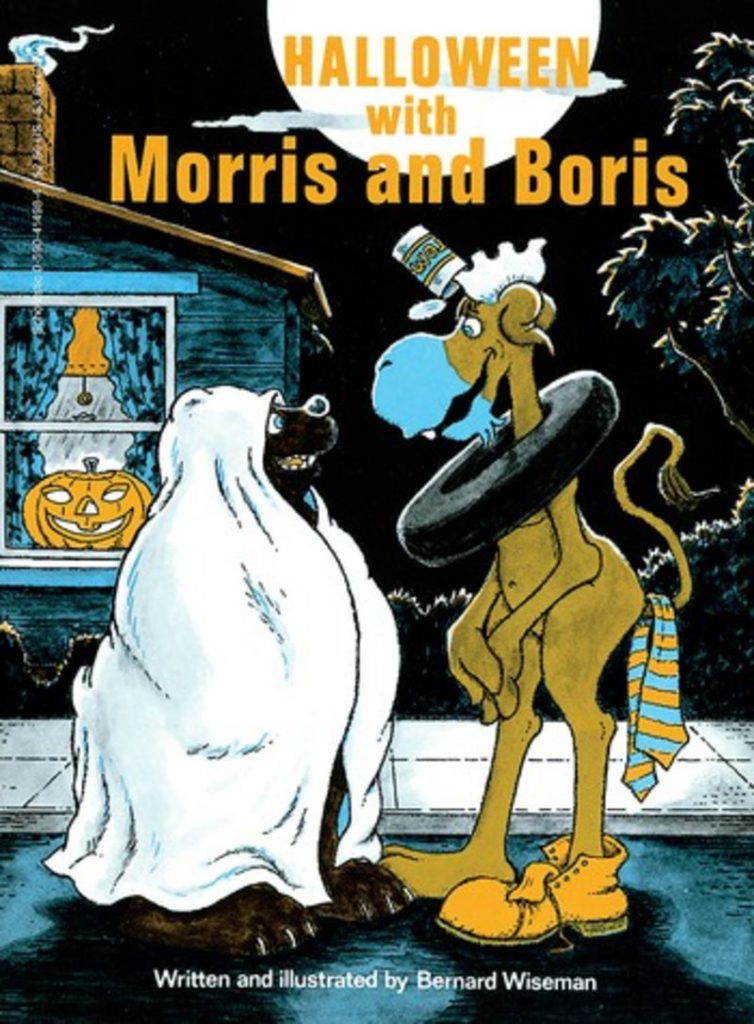 A classic from my childhood library!  Halloween With Morris and Boris is one of Morris and Boris's funny adventures that starts with Boris trying to teach Morris all about Halloween, trick-or-treating, and carving jack-o-lanterns.  I love Morris and Boris for their silly, simple, and often slapstick humor that's easily relatable for kids; Bash sure gets a kick out of it.  The characters and series may be old, but it's a goodie!