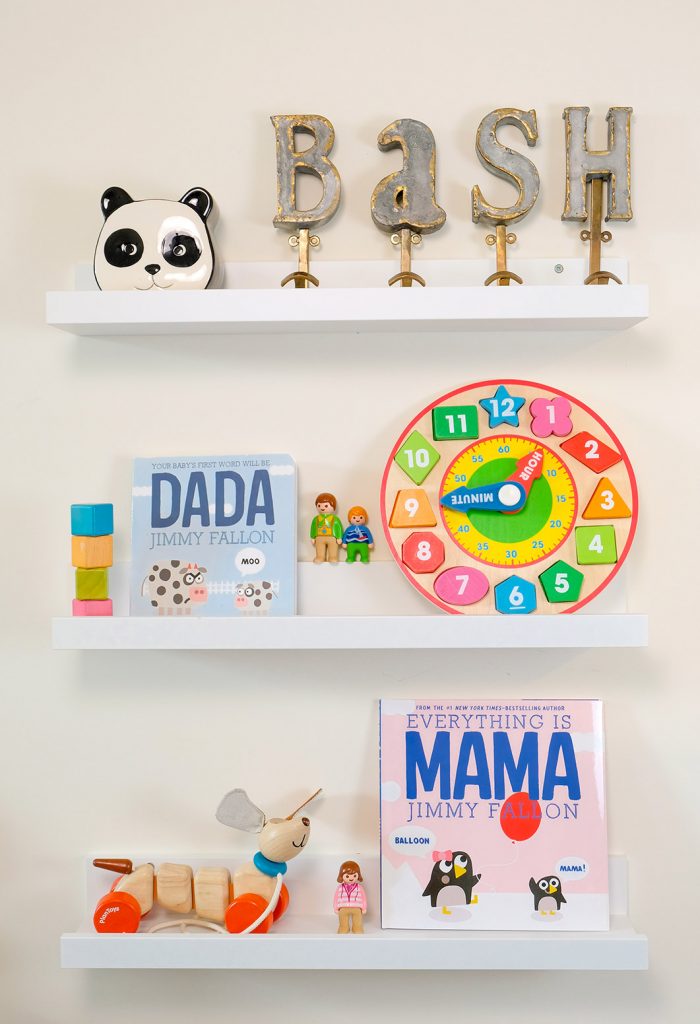 We're taking a short break from our regularly scheduled fall programming to bring you a very special edition of our Sunday Shelfie book recommendations. This week, we are featuring an old favorite, Your Baby's First Word Will Be DADA and our soon to be new favorite, Everything is MAMA by Jimmy Fallon.
We received the DADA book as a baby gift (such a great shower present, gift to a soon-to-be dad, or father's day present) and despite putting up a good fight and basically reading it to Bash since birth, Bash's first word was (rightfully) "mama." While it didn't work its first word magic on Bash, it has been a bookshelf staple since infancy as the illustrations are cute and colorful and it's fun to read aloud. We continue to enjoy it through toddlerhood as it's become a call and response chant with Bash excitedly making animal sounds and shouting, "dada"!
Fallon's latest book, Everything is MAMA was just released this past Tuesday and immediately topped the Amazon bestseller list. And it's no wonder why…similar in style to DADA, this is another fun read that screams for toddler participation. Bash is one lucky kid, as we got to attend the Everything is MAMA release party at the Rainbow Room atop 30 Rockefeller Plaza! We spent the morning with Jimmy and Hoda Kotb getting showered with love for mamas, listening to Jimmy's energetic story time, and capping it off with an impromptu dance party! You know, just another Tuesday morning in Bash's world, haha! Check out our Instagram for pictures from the event. And here is NBC's digital coverage – look for Bash (hint: he's the stylish little man who's too cool for the camera, hahah): TODAY Show and video (at the 1 minute mark).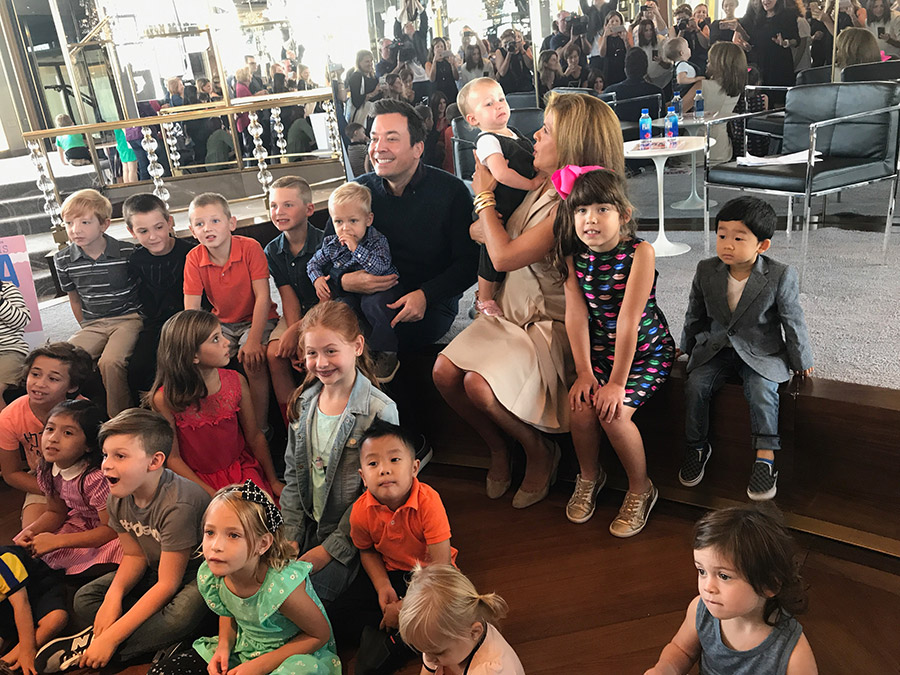 Happy reading!