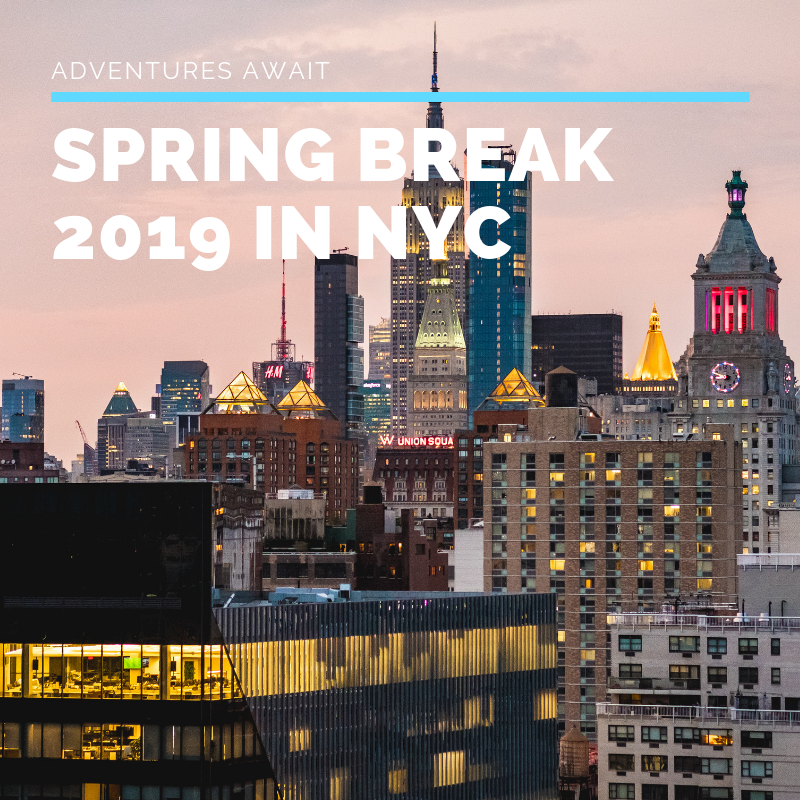 It's been a bitter cold end to winter here in NYC and we couldn't be more excited for Spring Break next week!  We have family coming to town and are looking forward to a staycation in the city.  Here's a look at five exciting activities we have planned with the kids, two of which we are giving away tickets (follow us, @bashandco_ny, on Instagram for entry details)!
Red Yarn Concert at Symphony Space
Saturday, March 30th 11:00 AM
We've loved discovering this neighborhood gem this year!  Symphony Space is wrapping up its 2018-2019 Just Kidding season and going out with a bang, featuring "kindie-rock" artist, Red Yarn.  Bash comes home from music class singing lots of folk songs and requests old school country thanks to our recent trips to Austin and Luckenbach, Texas.  So we've really been rocking out to Red Yarn's jams on the regular.  Check out their latest music video, put on your flannel, and swing on by Symphony Space for an epic barn dance with Red Yarn and his barnyard puppet friends!
*Check our Instagram as we will be giving away a family 4 pack of tickets to the upcoming Red Yarn concert thanks to our friends at Symphony Space!  Look for the Red Yarn image in our IG feed for all of the details on how to enter and announcement of the winner.
PJ Masks Live: Save the Day at the Kings Theatre
Saturday, March 30th 10:00 AM and 2:30 PM and Sunday, March 31st 10:00 AM and 2:30 PM
All shout hooray, 'cause PJ Masks is coming live to Brooklyn to save the day!  Bash loves to see his favorite characters come to life and we are so excited to see Catboy, Owlette, and Gekko up close and in person at their latest performance, PJ Masks Live: Save the Day at the ornately restored Kings Theatre in Brooklyn.
*Check our Instagram as we will are partnering with Kings Theatre to give away a family pack of 4 tickets to one of the morning  (10:00 AM) performances!  Look for the PJ Masks image in our IG feed for all of the details on how to enter and announcement of the winner.
T. Rex: The Ultimate Predator at the American Museum of Natural History
March 11 – August 9, 2020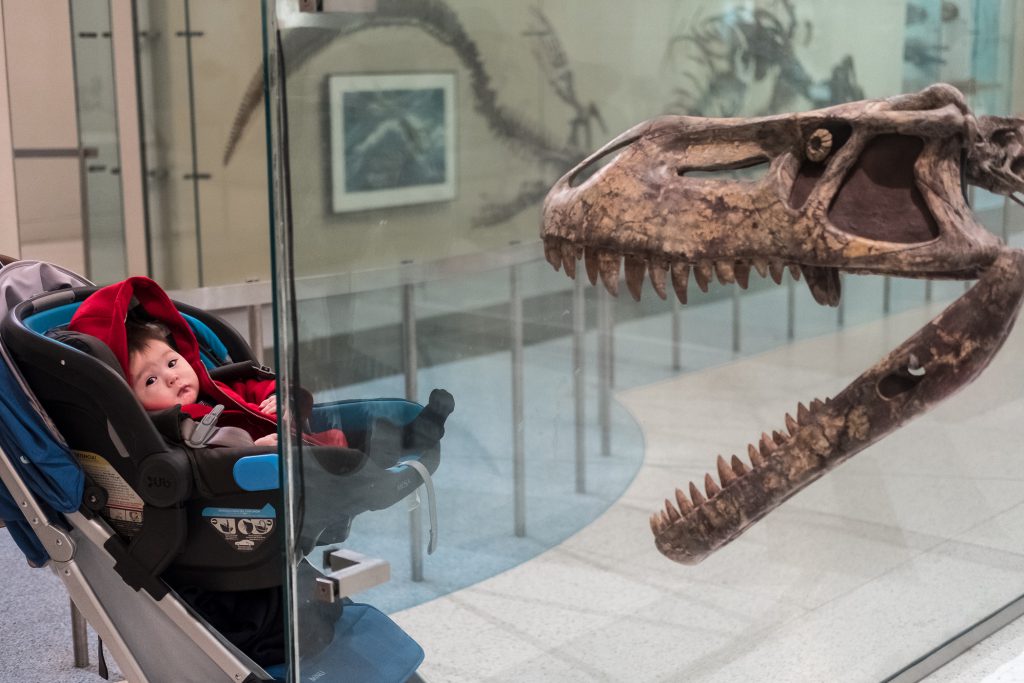 We're lucky to live so close that the AMNH is like a second home (it's actually where Bash learned to climb stairs, amongst the triceratops!).  So, with school closed for break, we're already planning to check out old favorites (e.g., searching for the Blue Whale's belly button) and explore the latest exhibit about…dun, dun, dunnnnn…T.Rex.
Additionally, we already have our tickets to blast off to the moon for the Member Field Trip to the Moon event on Thursday, March 28th. While visiting the Smithsonian Air and Space Museum in DC, Bash watched the space launch video over and over again for a good 20 minutes, so I'm pretty sure he's going to love this!
Our favorite hands-on space, the Discovery Room, will also host extra hours (10:30 AM – 1:25 PM and 2:15 PM – 5:10 PM) during NYC public schools' spring break (April 19 – 26th).
Hudson Yards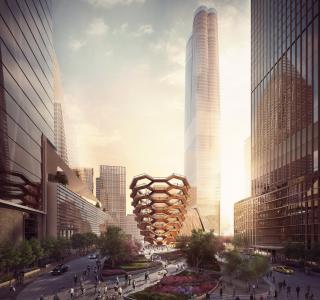 Hudson Yards, the most expensive real estate development in NYC is finally opening!  Okay, I may be really excited for this one solely because it contains the first and only Neiman Marcus (move aside, Bergdorf's…just kidding, momma still loves you).  But really excited to check out this new city within a city with its retail therapy, public art, killer views, access to the High Line, and great eats, all built on top of an active rail yard.  A heads-up: to climb the Vessel, you need to reserve free tickets (some same-day tickets will be available, but timed-entry tickets are available online to book up to 2 weeks in advance).
Camp: Family Experience Store
A visit to Camp, an interactive playground / store is long overdue as we've been meaning to go since its launch in December.  There's a full calendar of hands-on activities to keep the kids entertained and a great excuse to indulge in Milk Bar's crack-pie!
How will you be spending Spring Break?  What are your favorite staycation in the city activities?  As usual, we'll also be checking Kid on the Town's weekly updates for the latest exciting events around the city.