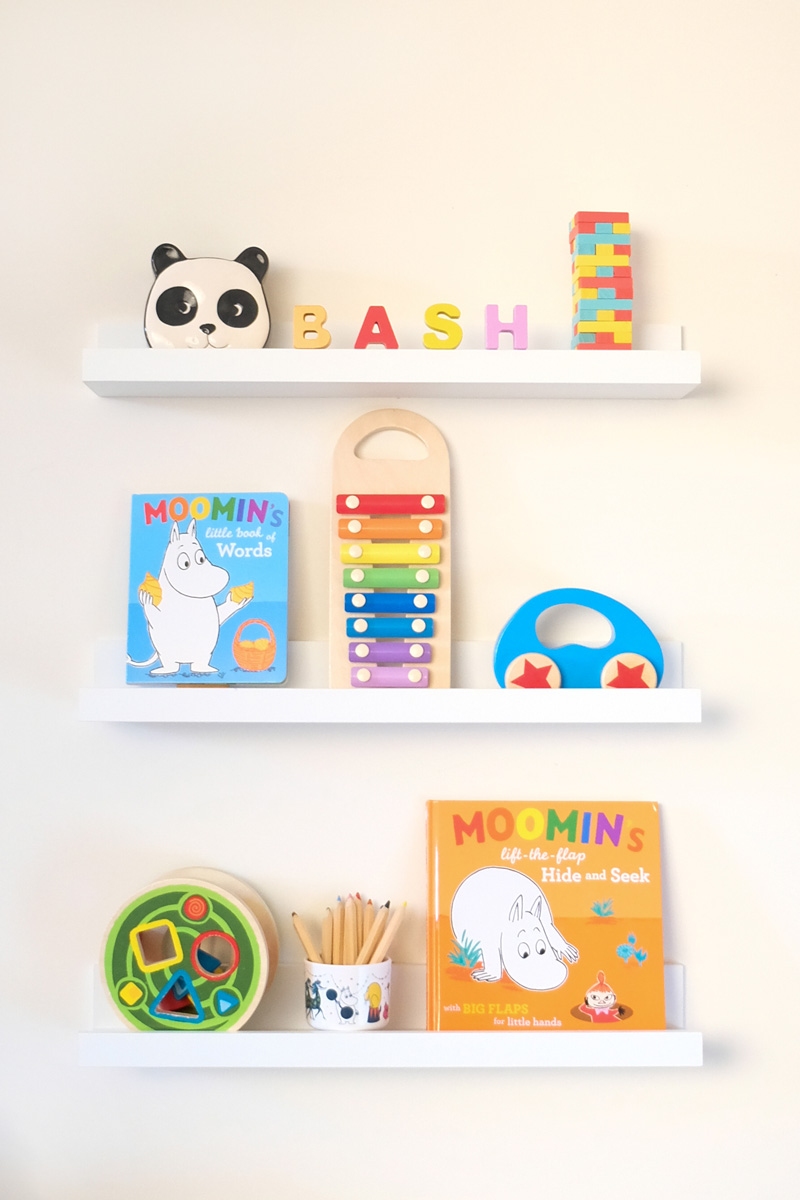 Never heard of the Moomins before?  Neither had we until this past winter when Bash's godmothers surprised him with a collection of early reader Moomin books.  And we couldn't be more excited to share them with you as these are classic, whimsical characters by Finnish author, Tove Jansson, that have delighted readers of all ages for more than 50 years!  Bash immediately fell in love with all things Moomin upon first glance at his new Moomintroll mug that his great aunt brought back from Finland.  (I really need to invest in a few more cups, as I have to hand wash his one and only mug every day as he specifically requests "my moomin mug").  These characters have been so popular worldwide, that there's been a comic strip, TV series and films, an opera, Moomin fashion and stores, 15+ worldwide Moomin Cafes, and even a theme park dedicated to these lovable Moomintrolls.  However, the brand has been carefully controlled to avoid over-commercialization and it's rumored that the family has repeatedly turned down offers from Walt Disney.  While the original series is recommended starting at age 9, the characters can be enjoyed by early readers with Moomin's Lift-the-Flap Hide and Seek, Moomin's Little Book of Words, and Moomin's Little Book of Numbers.
Bash loves to play hide and seek, so he naturally loves the colorful and interactive Moomin's Lift-the-Flap Hide and Seek. We love the silly character names (Snufkin, Stinky, Snorkmaiden, Moominmama) that are so fun to say aloud as we hunt for the hidden Little My.
Moomin's Little Book of Words is a simple picture book featuring Moomin characters and 7 basic words.  While there's no connecting story, we love the colorful illustrations and we often spend quite a bit of time "reading" this one by making up our own stories to coordinate with the pictures and reinforcing our colors.  Bash is now very into letters, so we've been using this book to practice spelling and sounding out each letter as a nice introduction to sight words.
These books are a great introduction to the Moominvalley characters which we can't wait to continue sharing their adventures throughout the original Moomintroll series as Bash gets older.  Tell us, have you or your little ones enjoyed the Moomintrolls?