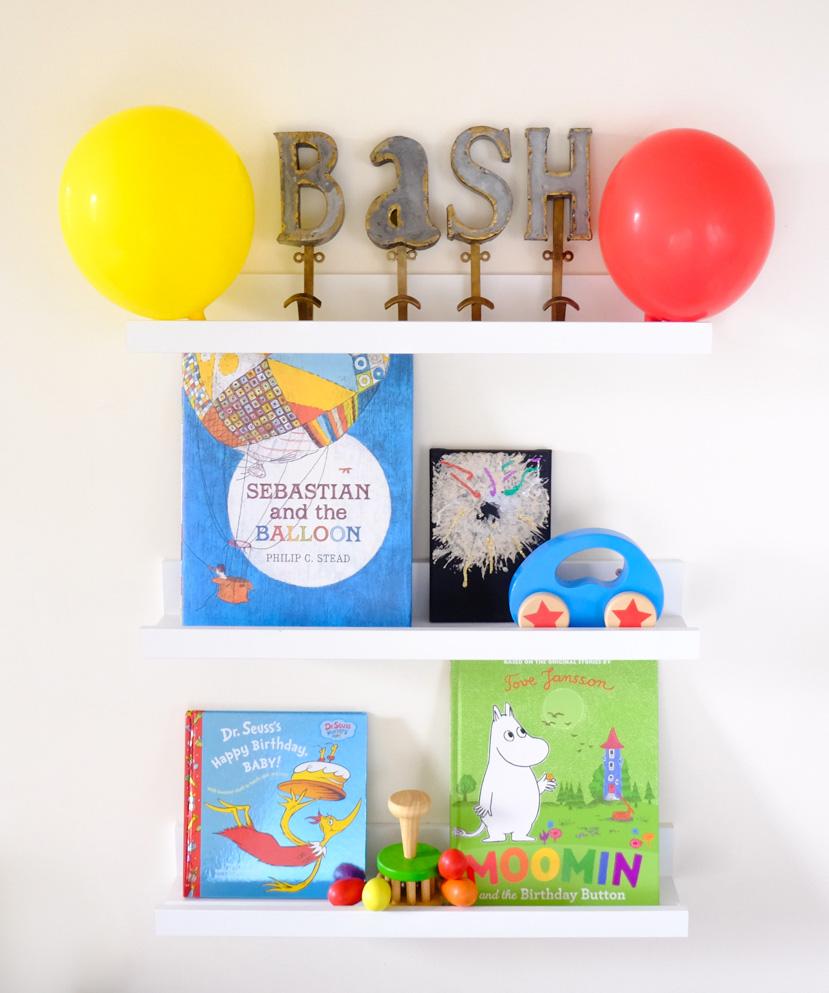 In honor of Bash's third birthday, we are celebrating with three of our favorite birthday books, Sebastian and the Balloon, Dr. Seuss's Happy Birthday Baby, and Moomin and the Birthday Button!  Ok, so maybe we actually read these year-round, but they definitely get some extra special attention during the week of Bash's birthday.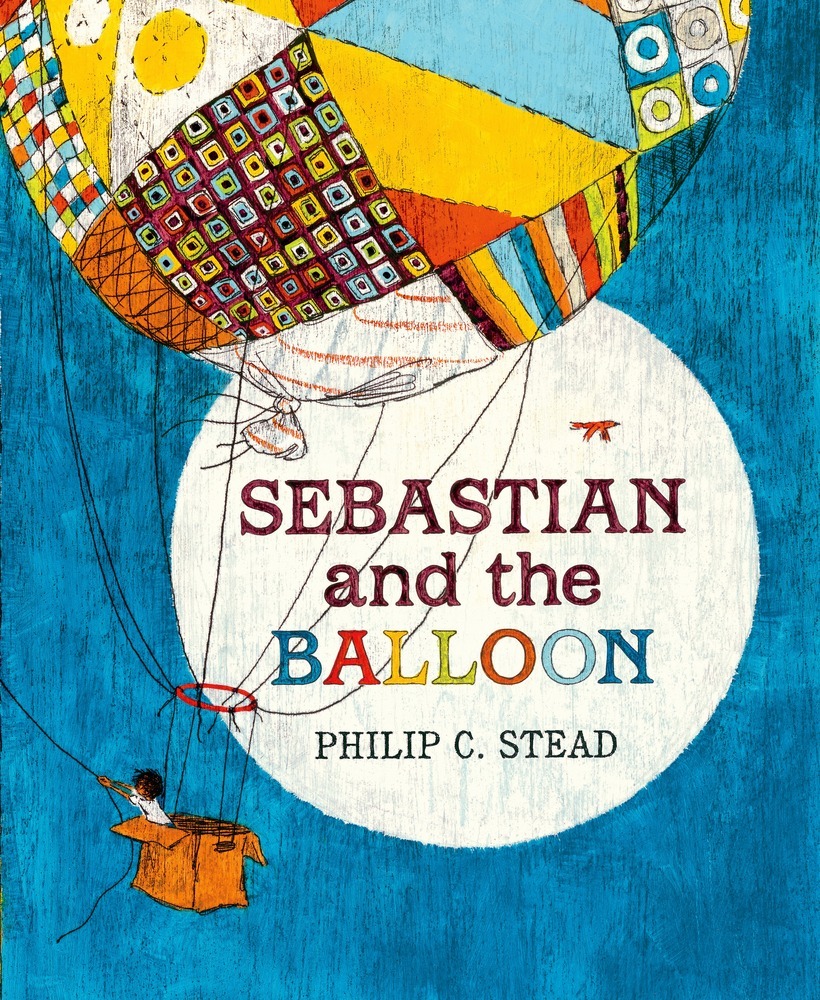 While not technically a birthday book, we've got to give some love for Sebastian and the Balloon as it celebrates a brave young boy named Sebastian.   In this adventure, I love how you peer into a young child's clever and inventive imagination.  (Clearly, you need knitting needles, a ginormous potted sunflower, and pickle sandwiches for a hot air balloon ride).  Sebastian encounters a quirky cast of characters and always seems to lend a helping hand and perk up their days by inviting them to join his journey.  The colorful illustrations are whimsical and nostalgic, in line with the story, and give Bash plenty of opportunities for discovery.  On rainy days, we take a cue from this book and make our own hot air balloon out of a cardboard box and blankets to embark on our own awesome adventure.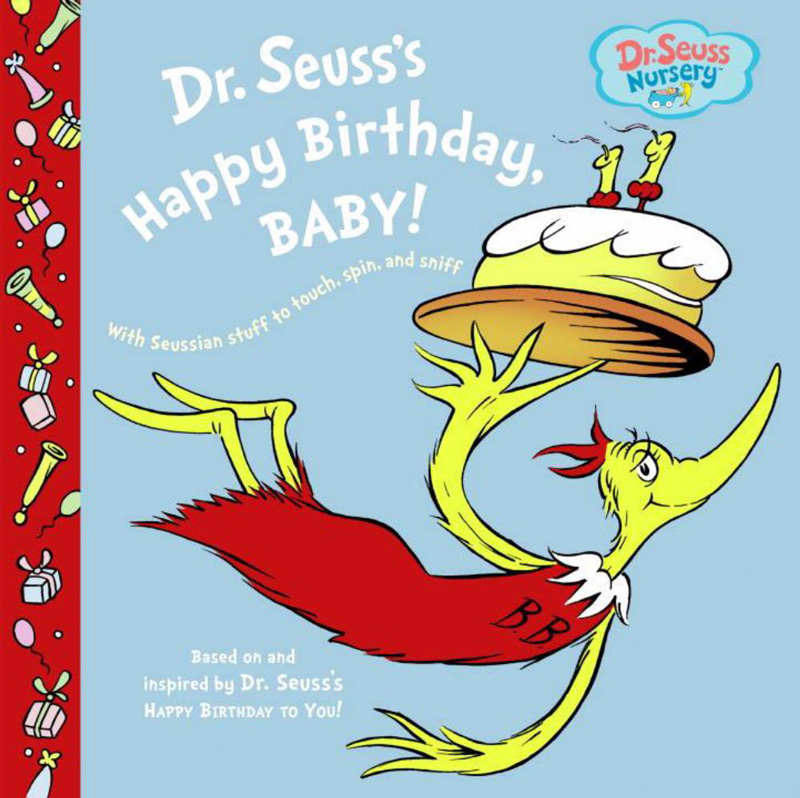 For a more traditional birthday book, you can't go wrong with Dr. Seuss (and it was his birthday earlier this week!).  Dr. Seuss's Happy Birthday Baby is a fun pop-up book that we've enjoyed in our library since Bash's 1st birthday.  It's a perfect birthday book for babies and toddlers as it's a short story based on his longer Happy Birthday To You book (which we'll likely graduate to in the next year).  With fun and engaging tactile features, liftable flaps, pop-ups, and spinners, Bash loves actively participating when this book comes off the shelf.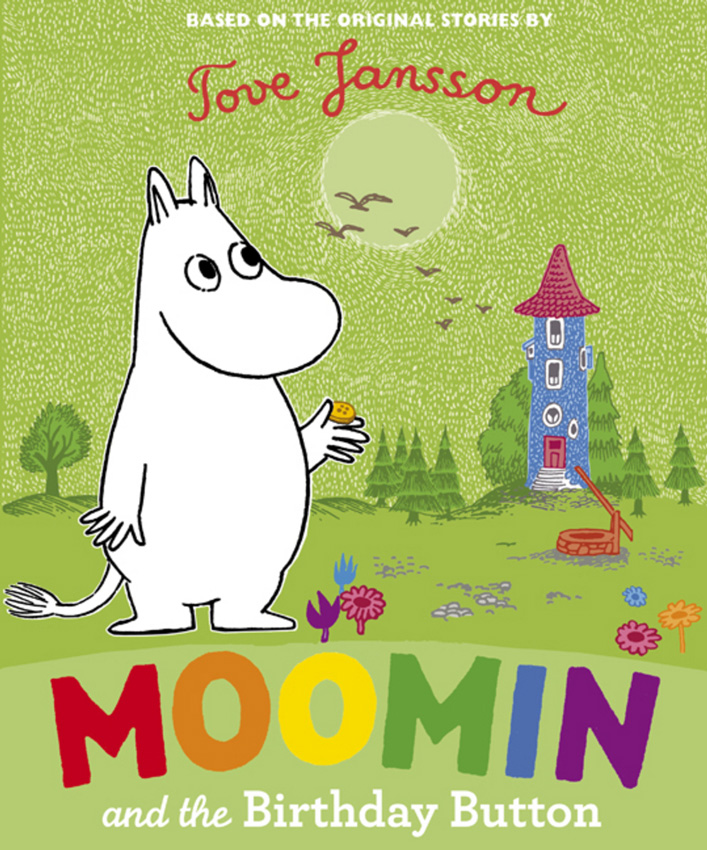 And finally, a Bash birthday wouldn't be complete without a little help from Moomin, a character we absolutely adore.  In Moomin and the Birthday Button, Moomin is so excited for his birthday, but doesn't quite get an enthusiastic response from his friends until the surprise at the end.  We can't get enough of all of the Moominvalley characters and the colorful illustrations vividly bring the story to life.  I think this Entertainment Weekly review sums up our love for the Moomins…
The adventures of the easygoing Moomintrolls have all the crispness and tart surprise of a lingonberry, thanks to Jansson's ineffably light touch, her uncanny sensitivity to universal childhood emotions, and her gift for terse, naturalistic dialogue.
I hope you enjoy these birthday books!  Happy birthday dear baby Bash and Happy Reading to you!